Imagine wandering through vibrant markets, savoring exotic flavors, and feeling the pulse of a new city. All while dancing to the rhythm of your own journey. As the world opens its arms to eager adventurers, the appeal of exploring solo travel destinations stands out.
This isn't just about destinations; it's about the exhilaration of embracing the unknown. Finding joy in spontaneous encounters and reveling in the freedom of being your own compass. Get ready to redefine adventure on your terms, one solo escape at a time.
Discovering the world solo is not about escaping life, but about finding a life worth exploring.
Let's unlock a guide to destinations that resonate with the solo soul—a collection of places where the mundane transforms into extraordinary. It's a unique developmental exploration, a celebration of independence, and an invitation to forge unforgettable memories on the path less traveled.
Global Statistics for Destinations
Traveling on your own has become exclusively demanding in recent years. Specifically, after the COVID-19 pandemic, an increment in solo wayfarers was seen.
After staying in the same place in lockdown, people wanted to travel independently, without interference or answerability.
16% of Americans taking a solo trip in 2021, and 25% of Americans, (83 million people) considered taking a solo trip in 2023.
According to Solo Traveler World, 70% of solo travelers take a tour to destinations that they are not confident in going to themselves.
A survey that studied solo travelers in 2021, showed that people from the United States, Canada, the United Kingdom, and Australia were generally not interested in traveling exclusively domestically. Surveys also showed that solo women travelers are increasing in number as compared to men.
Source: Statista
On the other hand, the survey revealed that approximately three-quarters of respondents were open to domestic and international travel. While only 3% were to travel domestically and 26% to international solo trips.
Independent Travel Destinations
Plenty of solo travel destinations are open with increasing demands. These hotspots are rich in art, music, cultural diversity, languages, and architecture. Let's dive into some of the most hyped solo voyage goals:
1. Kyoto, Japan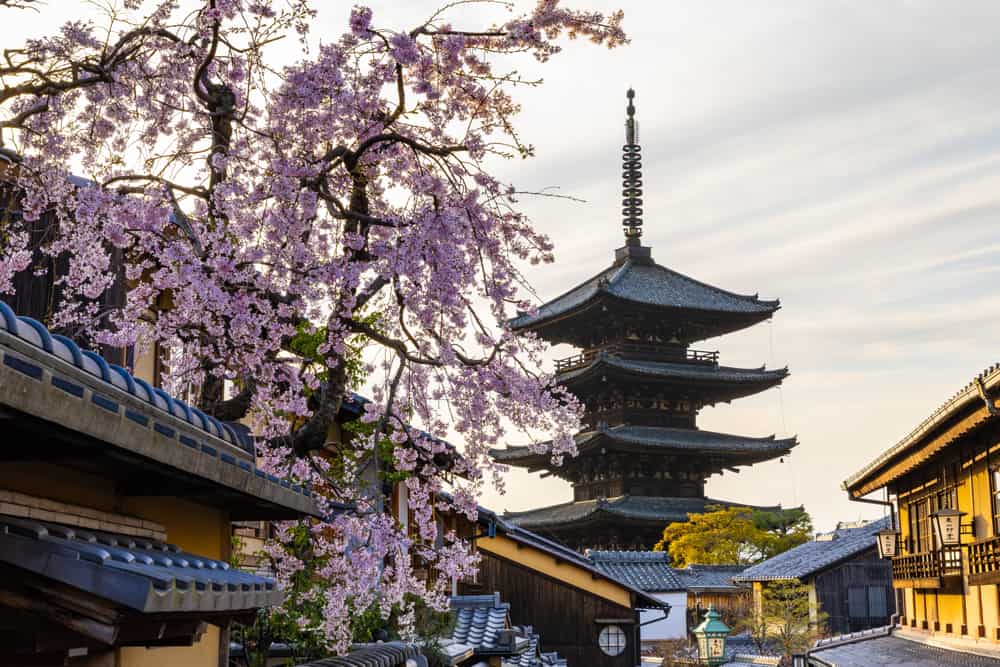 Nestled in the heart of Japan, Kyoto unfolds a captivating narrative of history, spirituality, and natural beauty. As you traverse its historic districts, the allure of centuries-old temples and tea houses beckons.
The iconic Fushimi Inari Shrine, adorned with thousands of vermillion torii gates, serves as a testament to Kyoto's cultural heritage.
The city's commitment to safety is reflected in recent statistics, ranking it among the safest solo travel destinations globally. In Kyoto, the annual spectacle of cherry blossoms transforming the city into a sea of pink is a sight to behold.
Beyond the visuals, solo travelers can partake in traditional tea ceremonies, immersing themselves in the artistry of Japanese hospitality. Engage with the locals, who, with a deep sense of pride, share the intricate stories woven into Kyoto's cultural fabric.
From Arashiyama Bamboo Grove's serenity to Gion's vibrant energy, Kyoto promises a solo adventure that transcends time.
2. Reykjavik, Iceland
Reykjavik is a gateway to a realm of beautiful landscapes. The city itself is a canvas of modern art, vibrant street murals, and state-of-the-art architecture.
Venture beyond and Iceland's geological wonders unfold – from the ethereal Northern Lights dancing across the Arctic sky to the powerful geysers and majestic waterfalls.
Reykjavik's commitment to sustainable tourism is evident in recent eco-friendly initiatives, ensuring that breathtaking landscapes remain pristine for future generations.
Immerse yourself in the local music scene. The Icelandic artists create a harmonious blend of traditional and contemporary sounds.
Engage in the warmth of a hot cup of coffee at a local café, where conversations flow effortlessly, bridging the gap between solo travelers and friendly locals.
3. Porto, Portugal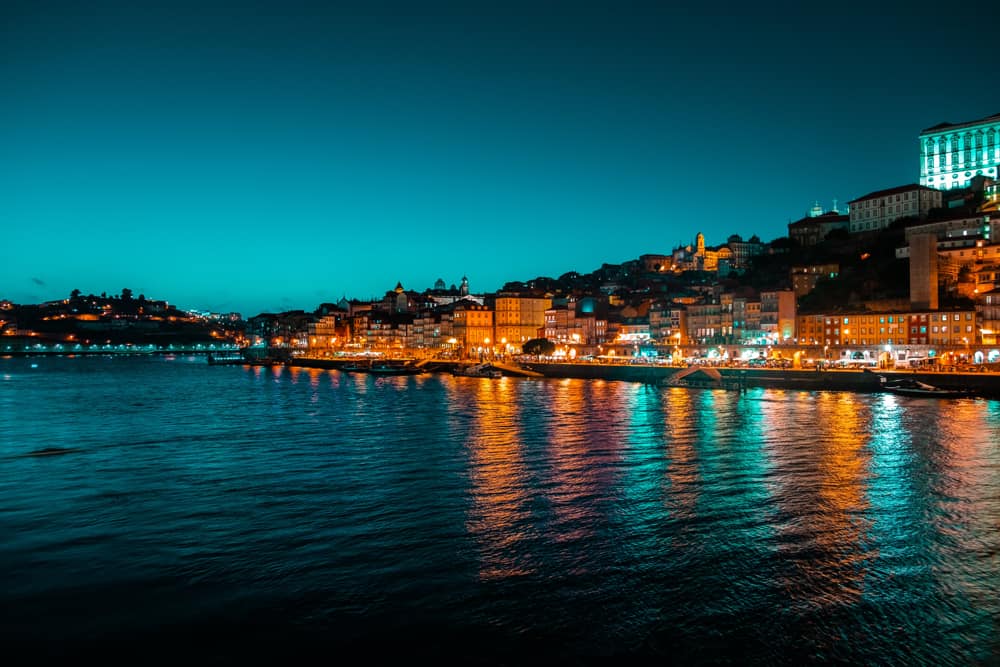 Porto, perched along the Douro River, casts a spell on independent travelers with its blend of old-world charm and contemporary vibrancy.
The cityscape is painted with colorful buildings and historic architecture, creating a visual feast for wanderers. Porto is one of the inviting solo travel destinations, allowing them to savor the local cuisine and renowned Port wine without straining their budget.
As you traverse the cobblestone streets of Porto, the city's laid-back atmosphere embraces you.
Take a leisurely stroll along the riverfront or delve into the enchanting Livraria Lello, a bookstore that inspired J.K. Rowling.
Porto's commitment to safety is evident in statistics, creating a secure backdrop for solo exploration. From the lively Mercado do Bolhão to the artistic district of Ribeira, Porto invites lone travelers to uncover the soul of Portugal at their own pace.
4. Queenstown, New Zealand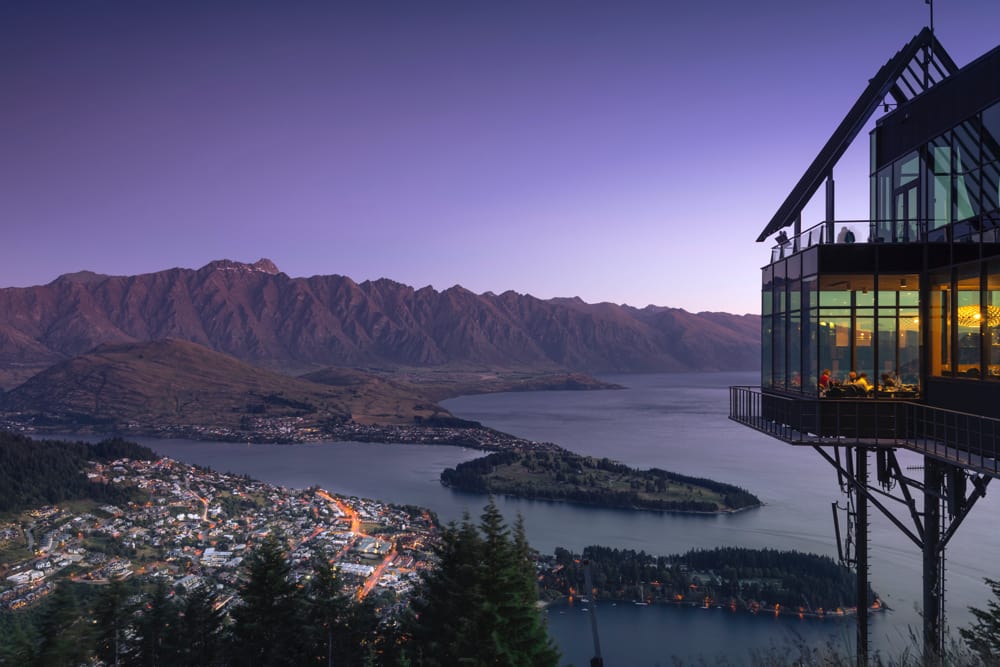 Nestled on the shores of Lake Wakatipu and surrounded by the Southern Alps, Queenstown is a haven for travelers seeking both tranquility and adventure.
Boasting a reputation as the adventure capital of New Zealand, the town is a playground for thrill-seekers.
Queenstown is highlighted for its commitment to sustainable travel, with eco-friendly initiatives preserving the pristine landscapes that make the region so captivating.
The iconic Shotover Jet offers an adrenaline-pumping ride through dramatic canyons. While the nearby Fiordland National Park beckons with its breathtaking fjords and hiking trails.
Solo roamers can easily connect with like-minded adventurers in Queenstown's lively atmosphere. Lake Wakatipu, Queenstown invites solo explorers to discover the thrill of the Kiwi spirit against a backdrop of unparalleled natural beauty.
5. Barcelona, Spain
Barcelona, the vibrant capital of Catalonia, is a tapestry of architectural wonders, artistic brilliance, and a laid-back Mediterranean lifestyle.
As solo travelers meander through the city's enchanting streets, the masterpieces of Antoni Gaudí, including the Sagrada Familia and Park Güell, unfold before them.
Barcelona is considered one of the secure solo travel destinations, ensuring lone wanderers can immerse themselves in the city's rich culture without concern.
Explore this related recommendation: Top 3 places to see in Barcelona without spending a dime
Barcelona's culinary scene, a fusion of traditional Catalan dishes and modern gastronomy, invites solo adventurers on a delectable journey.
From the bustling La Boqueria Market to the Gothic Quarter's hidden gems, the city's diverse neighborhoods provide a captivating backdrop for exploration.
Tap into the warmth of Barcelona's locals, who take pride in sharing their culture and traditions with solo voyagers. It makes every interaction a memorable and humanized experience.
You might also like: Malaga, a new view of the glorious Spain!
6. Ubud, Bali
Nestled amidst the lush green landscapes of Bali, Ubud is a spiritual and cultural sanctuary that captivates the solo traveler's soul.
Surrounded by terraced rice fields and ancient temples, Ubud offers a serene environment for self-reflection. It is among one of the best things to do after retirement.
Bali's sustainable tourism ensures the preservation of its natural beauty for future generations.
Solitary travelers can partake in traditional Balinese rituals, such as attending a mesmerizing dance performance or participating in a yoga class overlooking the jungle.
Ubud's bustling markets offer a kaleidoscope of colors and aromas. While the Monkey Forest Sanctuary provides an up-close encounter with Bali's playful inhabitants.
With its inviting atmosphere and the genuine hospitality of the locals. Ubud beckons solo drifters to unwind, rejuvenate, and discover the profound spiritual energy that permeates the island.
7. Edinburgh, Scotland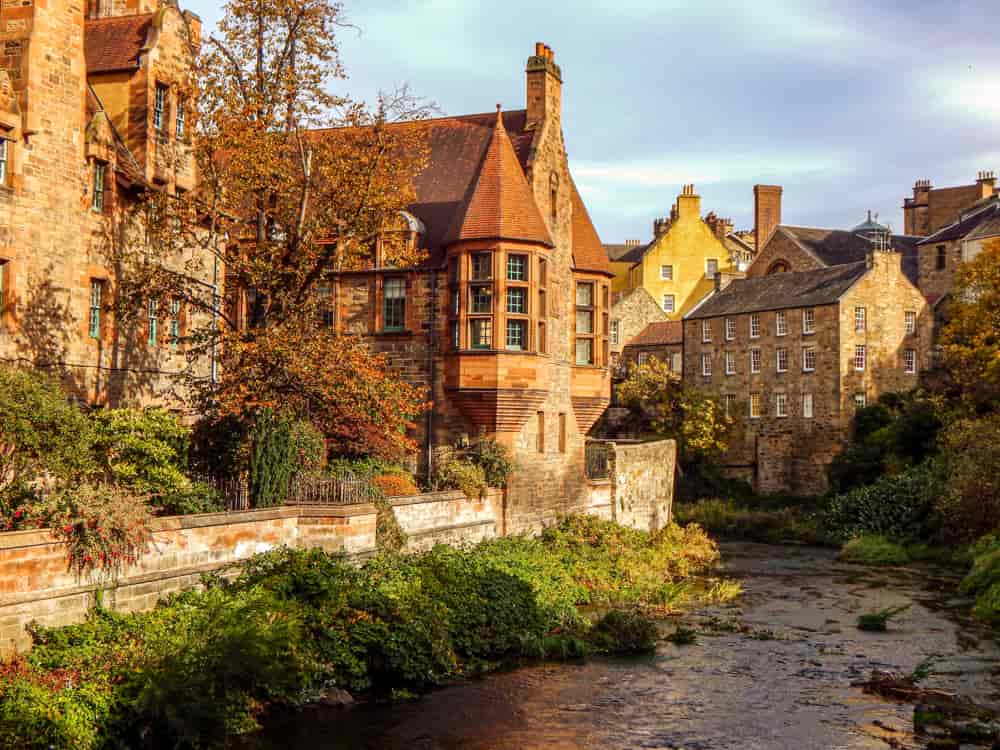 Edinburgh, the capital of Scotland, is a city where history and culture seamlessly intertwine.
Unaccompanied travelers can wander through the cobbled streets of the Old Town. Where medieval and Renaissance architecture tell tales of centuries gone by.
Edinburgh is one of the secure solo travel destinations, offering peace of mind to those exploring its historic landmarks such as Edinburgh Castle and the Royal Mile.
The city's festivals, including the renowned Edinburgh Festival Fringe, add a dynamic cultural flair. Solo adventurers can engage with the friendly locals in cozy pubs. The traditional Scottish music resonates, creating an atmosphere that welcomes newcomers.
As the sun sets behind Arthur's Seat, Edinburgh's iconic hill, solo tourists are reminded that they are part of a city.
8. Cape Town, South Africa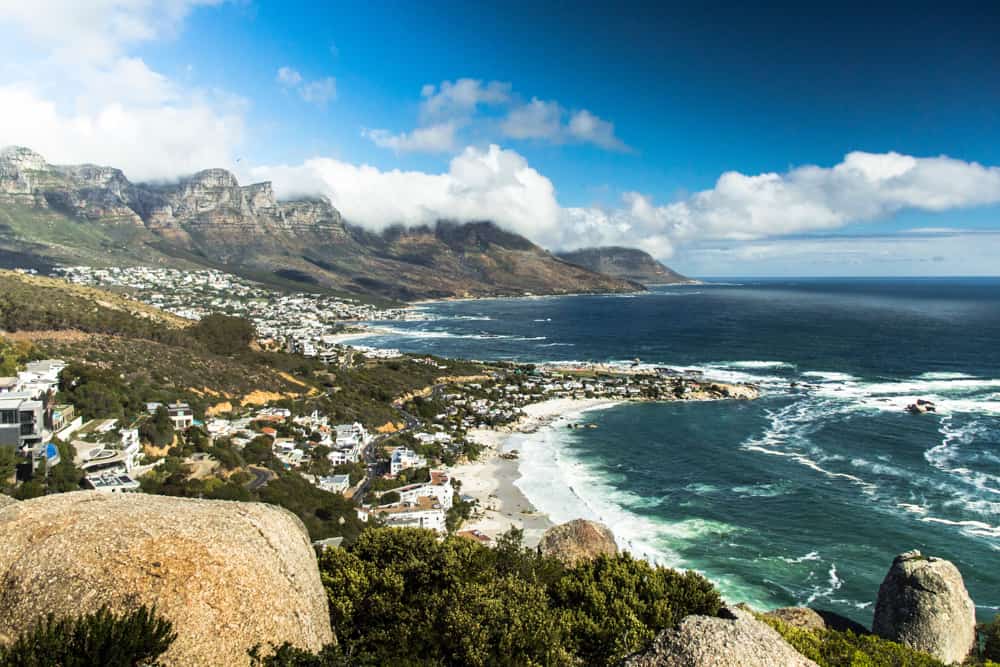 Cape Town, nestled between the iconic Table Mountain and the glistening Atlantic Ocean, is a paradise for solitary wanderers.
The city's diverse landscapes, from pristine beaches to mountainous terrain, provide a backdrop for many adventures.
Solo travelers can embark on a cable car ride to the top of Table Mountain for panoramic views or explore the historic Robben Island. The city's cultural mosaic is reflected in its cuisine, art galleries, and vibrant neighborhoods like Bo-Kaap.
Engage with locals at bustling markets, where the rhythm of life in Cape Town comes alive.
As the sun dips below the horizon at Camps Bay, lone travelers discover the enchantment of natural wonders with cultural richness.
9. Hanoi, Vietnam
Hanoi, Vietnam's bustling capital, beckons solo travelers with its vibrant street life, rich history, and delectable cuisine.
The Old Quarter, with its narrow streets and colonial architecture, invites exploration on foot or by cyclo.
They can savor the essence of Vietnamese cuisine in street-side eateries or navigate the serene Hoan Kiem Lake.
The city's historical landmarks, including the Ho Chi Minh Mausoleum and the Temple of Literature, provide glimpses into Vietnam's past.
Engaging with locals in traditional markets and participating in a water puppet show immerses solo adventurers in the warmth of Hanoi's cultural embrace.
10. Quebec City, Canada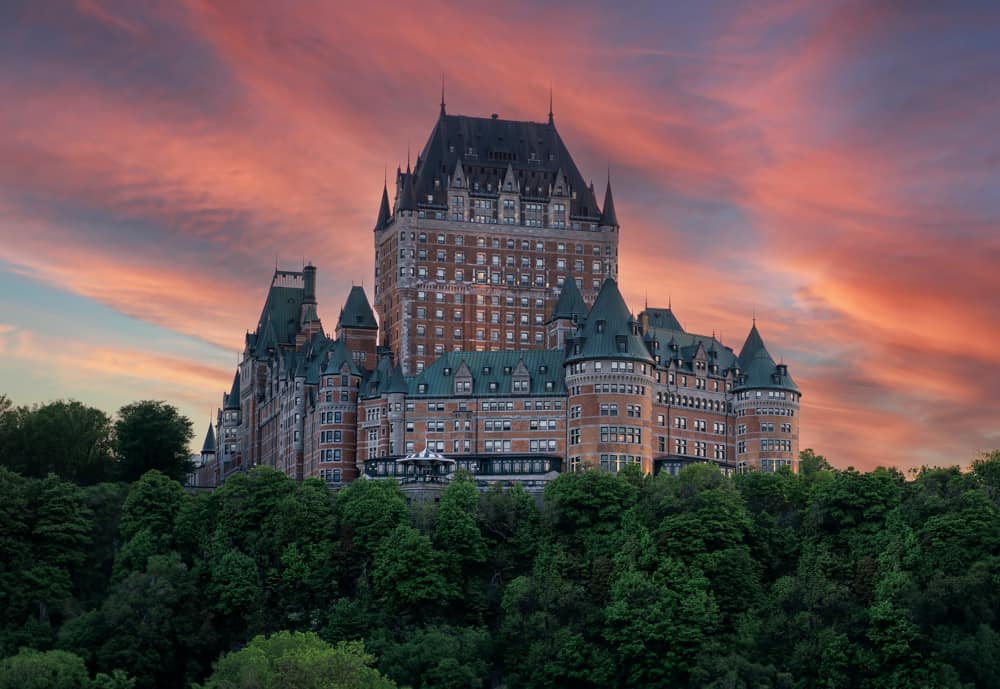 Quebec City, a UNESCO-listed gem, enchants lone drifters with its European charm and North American allure.
The historic Old Town, with its cobblestone streets and 17th-century architecture, evokes a sense of timelessness. Quebec City is one of the safe solo travel destinations, allowing to meander through Place Royale and marvel at the impressive Château Frontenac.
As the only walled city in North America, Quebec City provides a unique backdrop for exploration.
You can engage in the city's vibrant cultural scene, from street performers in Quartier Petit Champlain to the renowned Carnaval de Quebec.
The warmth of the locals, the aroma of freshly baked croissants, and the echoes of French and Canadian history create a welcoming atmosphere for solo adventurers.
11. Melbourne, Australia
Melbourne, a vibrant city on Australia's southeastern coast, offers a unique blend of arts, culture, and culinary delights.
The city's dynamic neighborhoods can be explored, from the bohemian streets of Fitzroy to the trendy laneways of the Central Business District.
The city's renowned coffee culture provides solo adventurers with a perfect excuse to linger in its eclectic cafes and engage with locals.
Melbourne's street art scene, showcased in areas like Hosier Lane, adds a colorful and ever-changing backdrop to urban exploration.
Safety statistics underscore Melbourne's reputation as one of Australia's safest cities. It ensures solo travelers can immerse themselves in the city's diverse offerings with confidence.
Check out these similar suggestion: Ultimate Places to Visit in Australia
12. Marrakech, Morocco
Marrakech, a bustling city at the crossroads of tradition and modernity, is a sensory feast for solo travelers.
The historic medina, a UNESCO World Heritage site, invites exploration through its labyrinthine alleys filled with vibrant souks and ornate palaces.
Solo travelers can engage with the city's rich history by visiting iconic landmarks such as the Koutoubia Mosque and the Bahia Palace.
The bustling Jemaa el-Fnaa square comes alive with storytellers, musicians, and street food vendors, providing an authentic Moroccan experience.
Marrakech's warmth extends to the locals who welcome solo adventurers with open arms. It makes every interaction a genuine and humanized connection.
13. Santorini, Greece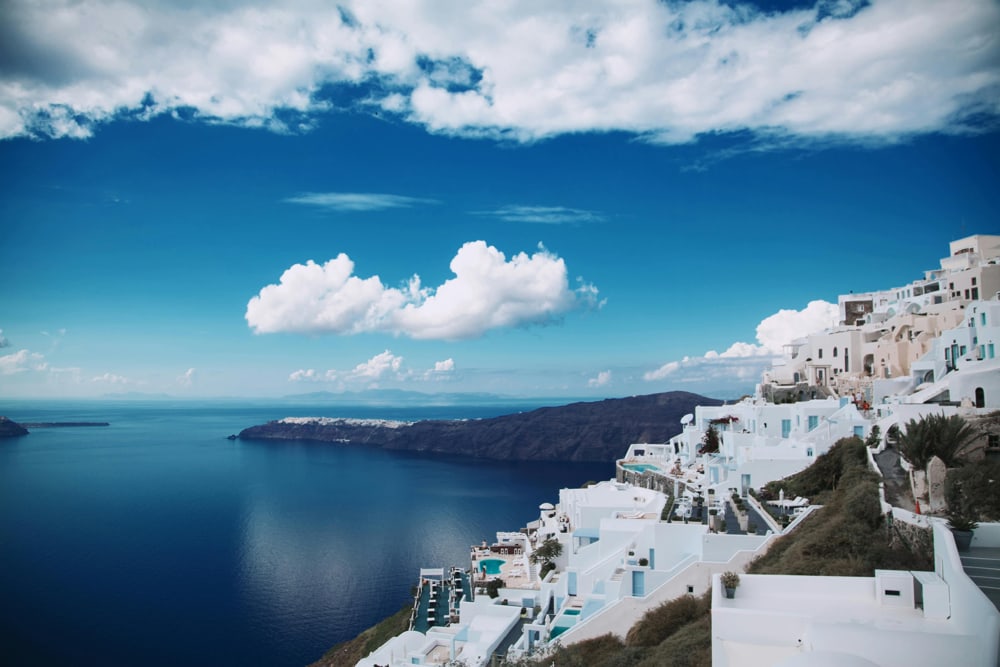 Santorini, a jewel in the Aegean Sea, is a dreamlike solo travel destination seeking romance, breathtaking landscapes, and a taste of Greek island life.
The iconic white-washed buildings perched on the caldera cliffs create a postcard-perfect scene against the backdrop of the deep blue sea.
Solo travelers can explore the charming villages of Oia and Fira, indulge in exquisite Mediterranean cuisine, and relax on the unique black sand beaches.
Ultimate Beach Resorts and Islands
From the Maldives to Madagascar, Fiji to French Polynesia, and many, many more – there are several options for you! These worldwide retreats…
Santorini's enchanting sunsets, viewed from the picturesque village of Oia, provide a serene and romantic atmosphere.
The hospitality of the locals, coupled with the island's timeless allure, makes Santorini one of the ideal solo travel destinations for those venturing on an unaccompanied adventure.
14. Medellin, Colombia
Medellin, nestled in the lush Aburrá Valley, has transformed from a turbulent past to a city that embraces innovation, culture, and resilience.
Solo travelers can explore the city's transformation through landmarks like Plaza Botero and the Comuna 13 neighborhood. The vibrant street art narrates the city's story.
The city's modern metro system, a symbol of urban progress, connects solo adventurers to various districts, each offering a unique flavor of Medellin's personality.
Engage in the local coffee culture, visit the botanical gardens, and experience the lively nightlife of El Poblado.
The warmth and friendliness of the Paisa people add a human touch to the city's charm. It invites solo travelers to witness Medellin's vibrant present while acknowledging its resilient past.
15. Taipei, Taiwan
Taipei, the dynamic capital of Taiwan, invites solo travelers into a world where tradition meets innovation.
The cityscape is adorned with modern skyscrapers juxtaposed against historic temples. That creates a captivating blend of the old and the new.
Solo travelers can explore the vibrant night markets. Such as Shilin Night Market, indulging in local street food, and experiencing the lively atmosphere.
Taipei 101, an iconic skyscraper, offers panoramic views of the city, highlighting Taiwan's technological prowess.
The warmth of the locals is evident in their hospitality and the city's safety statistics. It ensures solo adventurers feel embraced by Taipei's unique charm.
16. Cartagena, Colombia
Cartagena, a jewel on Colombia's Caribbean coast, enchants solo travelers with its colonial charm and lively spirit.
The historic walled city, a UNESCO World Heritage site, unfolds a tapestry of vibrant colors, flower-filled balconies, and cobblestone streets.
Solo travelers can immerse themselves in the city's rich history by exploring the Castillo San Felipe de Barajas and wandering through the Getsemaní neighborhood's street art.
The warmth of Cartagena's people is reflected in their music, dance, and welcoming smiles. It creates an authentic and humanized experience for solo adventurers discovering the magic of Colombia's Caribbean gem.
17. Krakow, Poland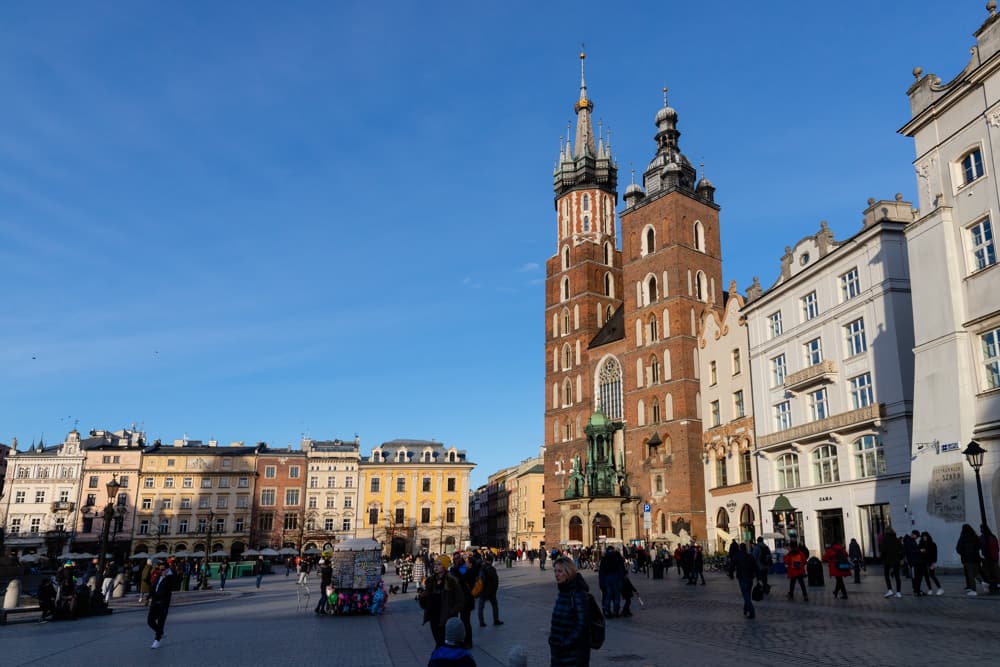 Krakow, a city steeped in history and culture, is a solo traveler's haven in the heart of Poland.
The UNESCO-listed Old Town, with its medieval architecture and Rynek Główny, Europe's largest market square, transports visitors to a bygone era.
Solo adventurers can explore iconic landmarks like Wawel Castle and delve into the somber history of Auschwitz-Birkenau.
Krakow's vibrant arts scene, showcased in Kazimierz, adds a contemporary touch to the city's cultural richness.
Engaging with locals in traditional cafes and enjoying pierogi in hidden eateries provides solo travelers with an intimate connection to Krakow's soul.
Related picks: Ultimate 8, Castles of the World!
18. Siem Reap, Cambodia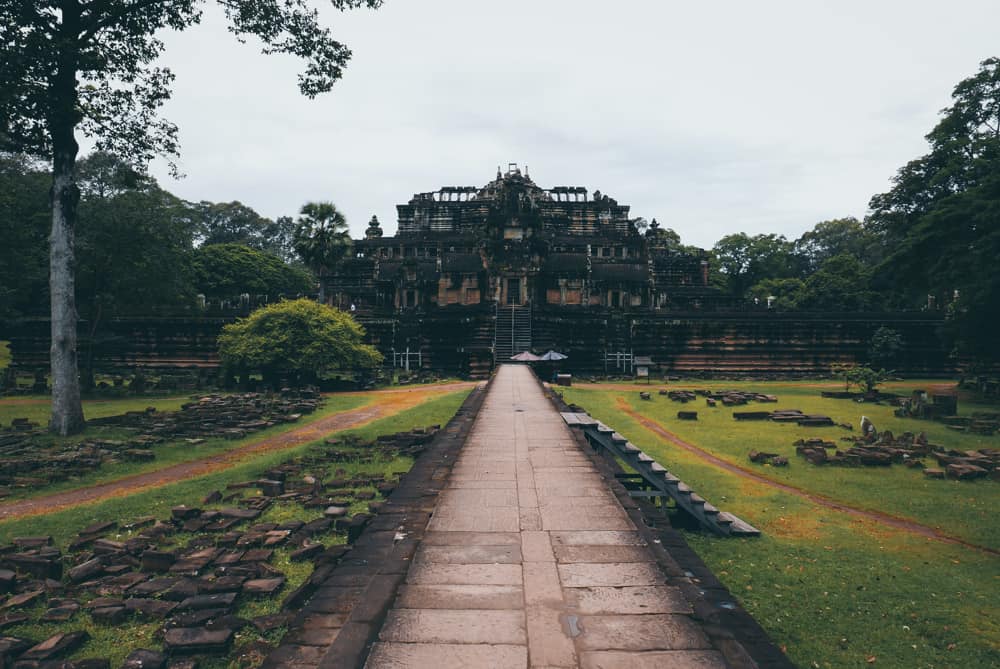 Siem Reap, nestled near the iconic Angkor Wat, is a solo traveler's gateway to the wonders of ancient Khmer civilization.
The sprawling temple complex, including Ta Prohm and Bayon, invites exploration amid ancient ruins and intricate carvings.
Solo travelers can engage in the vibrant life of Pub Street, where Khmer cuisine and lively nightlife create a dynamic atmosphere.
Beyond the temples, the Tonle Sap Lake offers a glimpse into rural Cambodian life.
The genuine warmth of the locals is seen in their smiles and willingness to share their culture. You can transform a solo journey in Siem Reap into an unforgettable and humanized adventure.
19. Helsinki, Finland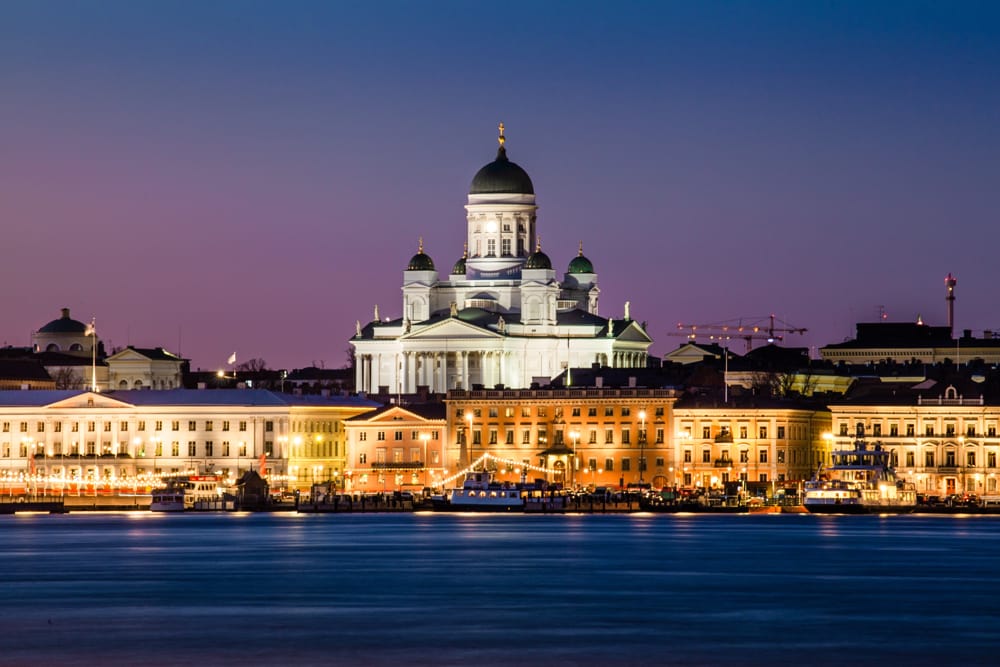 Helsinki, the vibrant capital of Finland, welcomes solo travelers with its modern design, maritime charm, and a blend of cultural offerings.
The city's architecture, from the neoclassical Senate Square to the contemporary Kamppi Chapel, reflects Finland's commitment to tradition and innovation.
Solo travelers can explore the city's numerous islands, including Suomenlinna. It's a UNESCO World Heritage site and engages in the Finnish sauna culture.
Helsinki's design district, filled with boutiques and galleries, provides a unique shopping experience.
The locals, known for their friendly demeanor and fluency in English, create a welcoming atmosphere for solo adventurers exploring the Finnish capital.
20. Buenos Aires, Argentina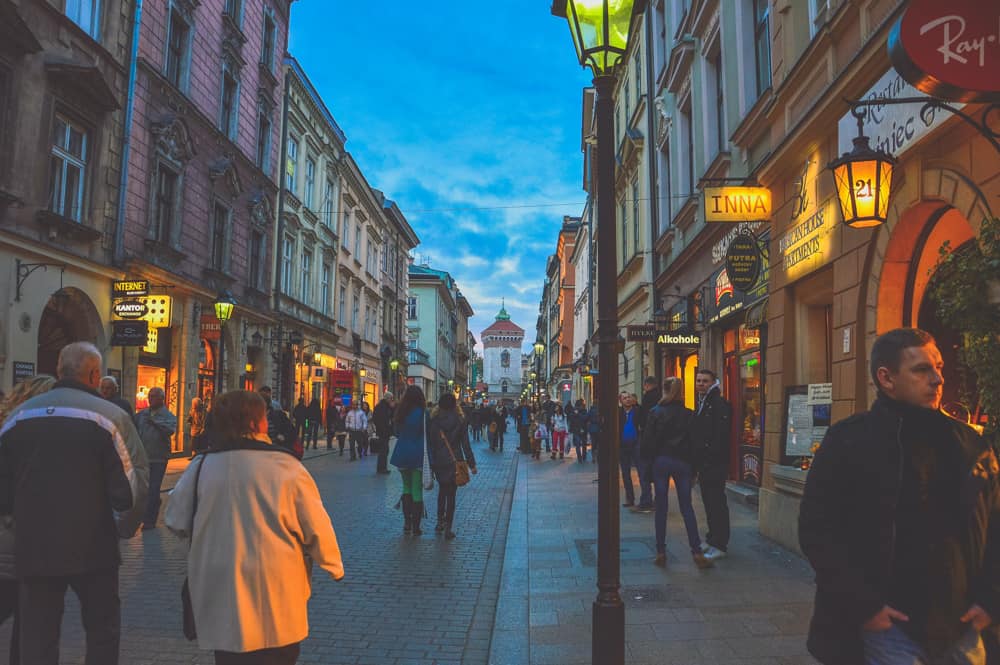 Buenos Aires, the capital of Argentina, is where tango rhythms resonate through historic neighborhoods and contemporary districts alike.
The city's architecture, from the grandeur of Teatro Colon to the colorful streets of La Boca, tells the story of Argentina's rich history.
Solo adventurers can immerse themselves in the passionate dance of tango in San Telmo. They can also indulge in the city's renowned beef at a traditional parrilla.
Buenos Aires' cultural scene, from the street art in Palermo to the historic libraries in Recoleta, provides a rich tapestry for exploration.
Engaging with locals in intimate cafes and experiencing the warmth of Argentine hospitality. It ensures solo travelers feel embraced by the rhythm of Buenos Aires.
21. Hunza Valley, Pakistan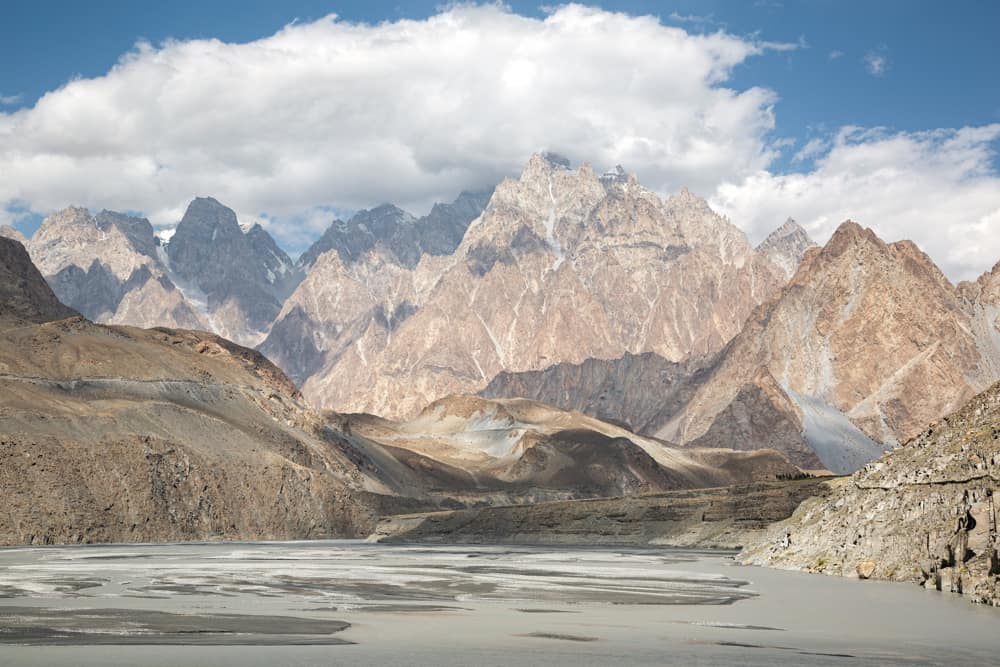 Nestled within the majestic embrace of the Himalayas, Hunza, Pakistan, beckons lone travelers with an allure that transcends the ordinary.
In Hunza, solitude becomes a companion rather than a mere circumstance. It allows you to forge a deep connection with the breathtaking landscape and warm-hearted locals.
From the ancient walls of Baltit Fort to the turquoise depths of Attabad Lake, every corner of Hunza whispers tales of beauty. It is one of the most hospitable solo travel destinations with its utmost beauty.
Engage in heartfelt conversations with the locals, and savor the flavors of traditional Hunza cuisine. Let the rugged terrain be the backdrop to your personal journey of self-discovery.
Hunza Valley: The Breathtaking Canyon in the World
In Hunza, travel is not just an exploration; it's an immersion into a community's soul, a testament to the enchantment of…
22. Chiang Mai, Thailand
Chiang Mai, nestled in the lush mountains of northern Thailand, is a haven for solo travelers seeking a tranquil and culturally rich experience.
The city's ancient temples, including Wat Phra Singh and Wat Chedi Luang, showcase the elegance of Lanna architecture.
Solo adventurers can explore the vibrant Night Bazaar, sample delicious street food, and participate in traditional Thai cooking classes.
Chiang Mai's surrounding landscapes, from the serene Doi Suthep to the lush jungles of Mae Rim, offer a retreat into nature.
The warmth of the locals, seen in their smiles during the annual Yi Peng Lantern Festival, transforms a solo journey into a deeply humanized experience.
23. Dubrovnik, Croatia
Dubrovnik, a UNESCO World Heritage site on Croatia's Dalmatian Coast, is a solo traveler's dream with its medieval charm and coastal beauty.
The city's well-preserved city walls and historic Old Town, with landmarks like the Rector's Palace and Sponza Palace, transport visitors to a time of maritime glory.
Solo travelers can walk the iconic city walls for panoramic views of the Adriatic Sea or explore hidden gems like Lokrum Island.
Dubrovnik's culinary scene, influenced by Mediterranean flavors, provides a delightful gastronomic journey.
Engaging with locals in the bustling Stradun and enjoying a sunset from Fort Lovrijenac creates an authentic and humanized connection to the jewel of the Adriatic.
24. Stockholm, Sweden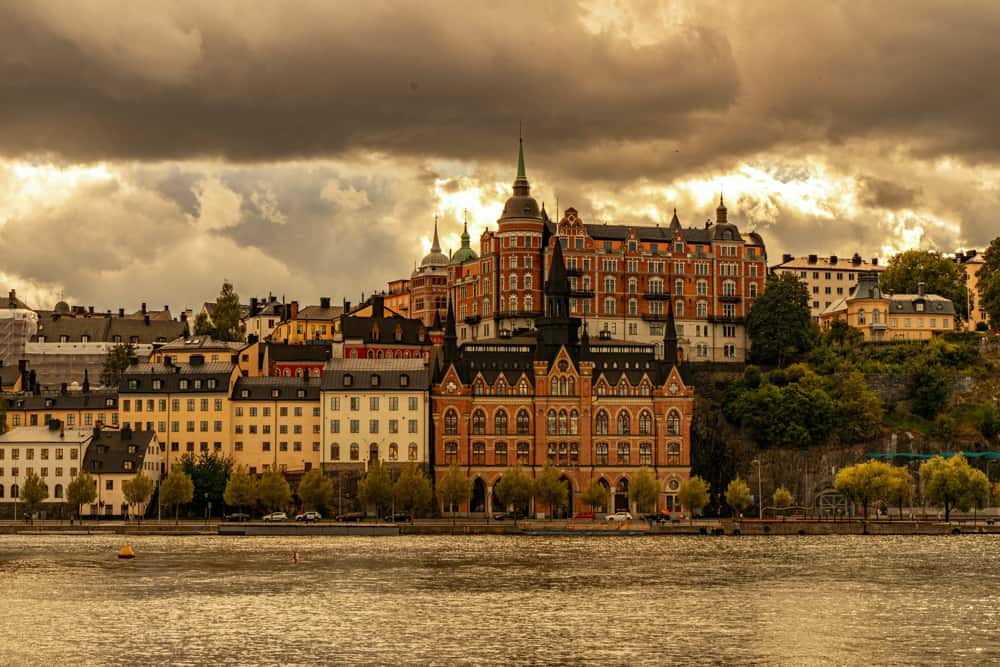 Stockholm, the capital of Sweden, is a city where modernity seamlessly integrates with historic charm. Its archipelago, consisting of over 30,000 islands, provides a stunning backdrop for solo travelers.
The city's commitment to sustainability is evident in its efficient public transportation and numerous green spaces. Solo travelers can explore Gamla Stan, the Old Town, with its cobblestone streets and medieval architecture.
Stockholm's cultural richness is reflected in its numerous museums, including the Vasa Museum and the ABBA Museum.
Engaging with locals at trendy cafes and embracing the city's design aesthetic creates a humanized connection for solo adventurers in the Swedish capital.
25. Luang Prabang, Laos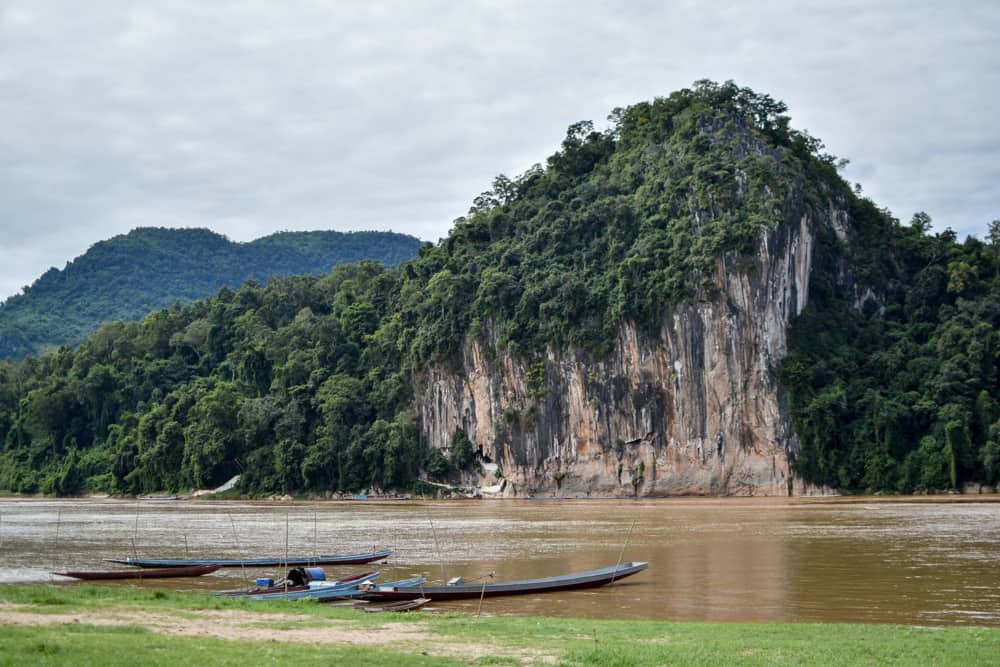 Luang Prabang, nestled along the Mekong River in Laos, is a UNESCO World Heritage site that captivates solo travelers with its serene beauty and cultural authenticity.
The city's well-preserved temples, including Wat Xieng Thong, showcase traditional Laotian architecture.
Solo travelers can participate in the traditional almsgiving ceremony, explore the vibrant night markets, and embark on a cruise along the Mekong River.
Luang Prabang's lush landscapes, from the Kuang Si Falls to the surrounding mountains, offer a tranquil retreat.
Engaging with the locals during festivals like Pi Mai, and the Lao New Year, creates a genuine and humanized experience for those exploring the spiritual heart of Laos.
Closing
Essaying on a pilgrimage is not merely about visiting solo travel destinations; it's about discovering facets of oneself amidst the rich tapestry of the world.
From the historic streets of Kyoto to the spiritual serenity of Luang Prabang, each of these solo travel destinations unfolds a unique chapter in the solo drifter's narrative.
Solo explorers can confidently delve into the cultural richness, architectural wonders, and natural beauty each place has to offer. They may also work while traveling as modernization offers its perks. It includes travel hacks and packing recommendations which can enable independent explorers to relish their voyage at the utmost.
The humanized connection with locals, be it through shared smiles in a bustling market or a conversation in a quaint cafe, transforms the solo adventure into a deeply personal and enriching experience.
Travelers who embark on their journey after retirement are more likely to reach self-actualization. In the tapestry of solo voyages, each destination weaves together a story of exploration, connection, and self-discovery.
In conclusion;
"The world is a canvas waiting for the solo traveler to paint their unique journey, one destination at a time."