Traveling is always exciting. But it can easily become nerve-wracking if you don't plan well.
Be it a cross-country road trip, a ski resort trip, a tropical island getaway, or a cozy winter retreat in the mountains. The mere thought of exploring new landscapes, and crafting beautiful memories fills you with an electrifying sense of anticipation.
However, let's be honest; the road is often littered with travel hurdles. From the chaotic frenzy of packing to those unforeseen bumps in the travel road. But no need to worry, my fellow travelers, because we're here to share secrets. That will transform your escapades into seamless, extraordinary experiences. In this extensive guide, we'll unveil a treasure trove of travel wisdom. 
So, fasten your seatbelts, grab your trusty passports, and get ready for a journey of discovery, one incredible hack at a time.
A) What Not to Pack
Before we tell you what to pack and how to pack it, you need to know what things not to pack. Most people make the mistake of not considering this point and end up over-packing. Ruling out the things you won't use during your travels not only makes it easier to pack but also saves you the trouble of carrying around that heavy luggage.
Avoid the temptation to pack items you won't use; it's like carrying unnecessary baggage, both physically and mentally.
Leaving behind what you don't need will lighten your load and leave room for memorable souvenirs.
1. Do not pack outfits you'll only wear once
It could be your favorite outfit or a fancy gown that you want to wear to a party. But if you're wearing it for only one time, it's better if you leave it at home. That fancy gown is going to take a lot of precious space that you can use for other essential stuff.
2. Do not pack many pair of shoes
Another mistake people make while traveling is that they pack too many pairs of shoes. Usually, two pairs are enough. Unless you're going to a place with irregular weather conditions, one pair of sneakers and one pair of sandals will last you think the duration of the trip. If that doesn't satisfy you, just include one more pair for evening parties, etc.
3. Do not pack bulky clothes
When you pack bulky clothes, not only do they take up a huge amount of space but are often unnecessary too, especially if you're not traveling to a cold place. Instead of packing them and paying hundreds of extra dollars in luggage fees, try wearing them at the airport. You can take them off during the flight.
4. Do not pack Huge bottles of shampoo, lotion, etc.
People like to take familiar products they use every day with them on vacation. However, this is a huge waste of space. Big bottles of toiletries are bulky, adding weight to the luggage and increasing charges. Instead of packing what you usually use, it is more profitable to either buy new ones abroad or pack mini-size bottles.
B) Packing Hacks for Clothes
Now that you have an idea of what not to pack, let's get started with things you actually need. Packing right can make or break your vacations.
Having everything you need neatly organized in your suitcase means not running to the nearest supermarket to grab an essential item in the middle of the night. In this section, we'll take a look at packing hacks for clothes.
Efficient packing is like assembling a jigsaw puzzle – fold, roll, or bundle your clothes strategically to maximize space.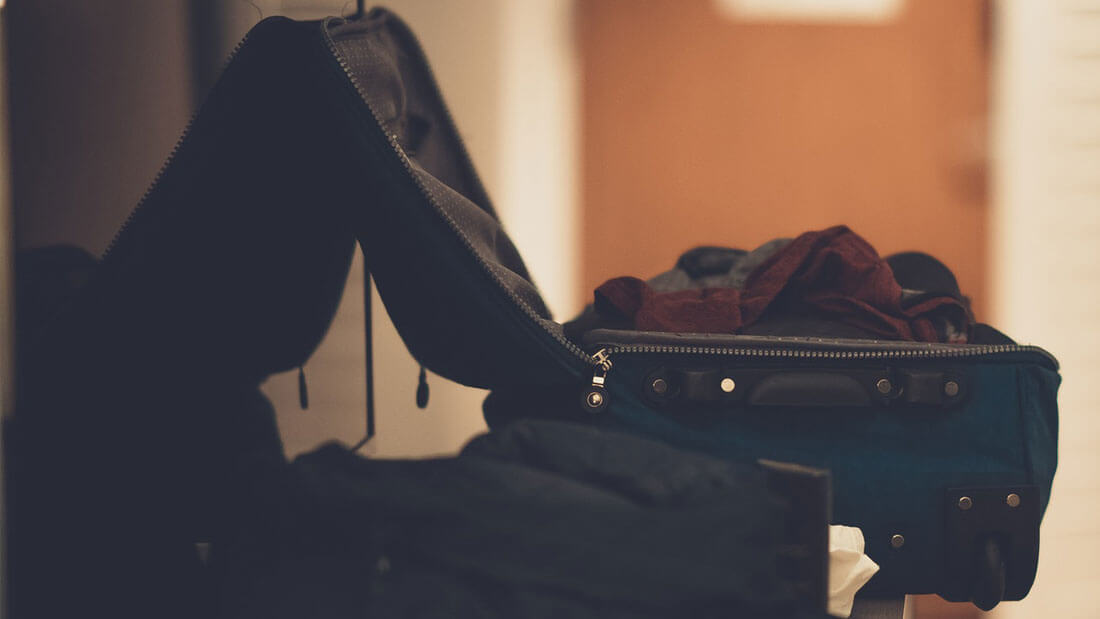 5. Choose a travel carrier depending on your needs
The key to packing well is the type of carrier or suitcase you use. There are so many different styles of luggage available in the market.
Obviously, not each of them is suited for every type of vacation. In order to know which luggage you need, consider the nature of your trip.
Is it a short business trip? Or is it an extended family vacation? Are you going to a hot place or a cold place? Answer these questions and you'll know which carrier to buy.
6. Wear bulky items to save space inside your suitcase
What if you're going to a cold place for a short time? You obviously require bulky warm clothes but also a small carrier. However, it's going to be extremely tough to combine these two because bulky clothes require a lot of space. An easy solution to this is to wear some of your bulky clothes at the airport. That way, not only would you be able to take a lot of warm clothing items with you but also keep your luggage small.
7. Consider travel jackets as wearable luggage
Another hack to packing small is to buy travel jackets that can work as wearable luggage too. There are special types of jackets available that are made by keeping the needs of travelers in mind. These have a lot of storage space in them, such as pockets and convertible features. You can store your accessories in them.
8. Pack multipurpose outfits
It is not smart to take a lot of outfits with you when traveling for various reasons. One, because you never know which outfit you might want to wear.
Second, it takes a lot of space. Third, you might not even wear them! The trick here is to pack outfits that you can recombine to make newer outfits.
Try to choose clothing items that can go well with each other, regardless of how different they are in style. Think about the colors. Coordinate a color scheme for your vacation and pack clothes according to it. Not to mention, a single pair of jeans go well with anything.
9. Pack clothes inside compressible bags
Suppose you're taking a lot of clothes with you and even have the right size bag for it but still the clothes won't fit in it. What would you do in this scenario?
A simple hack is to use compressible plastic bags. There are special bags available in the market that can store up to 4-5 items of clothing. All you need to do is put the clothes inside and compress it using a vacuum cleaner. The bag will shrink in size. You can use a lot of these for extra space in your luggage.
And if you're wondering how you'll manage the vacuuming out all the air while traveling, after all, you can't take your humongous vacuum cleaner with you. Don't worry, hotels usually have mini vacuum cleaners with unused brushes or tops that you can borrow.
Invest in packing cubes; they're like magic compartments that keep your carrier organized and compact.
10. Roll your clothes and pack them vertically
Now, let's come to the method of packing clothes.
People have different preferences when it comes to this. But we can assure you that following our hack is the best option.
In order to make the best use of the available space, roll individual items of clothing and place it vertically in the bag. If you have a suitcase, then place these rolls horizontally. Don't forget to keep the clothes you'll wear layer on in the trip at the bottom and frequently wear dresses on top.
You can also try the Konmari method of folding clothes for maximum organization and utilization of space.
11. Put a belt undershirt collar to prevent wrinkling
Let's say that you have packed your clothes in the traditional way. That is, ironed and fold them in layers. How will you prevent them from wrinkling?
That's easy, the first step is to pack them in a suitcase that has supporting walls and second, roll a belt and put it under the collar. This keeps it stiff and wrinkle-free.
12. Pack socks and caps inside shoes to free up space
Like we said earlier, don't take a lot of shoes in the first place.
But if you are, don't let them take too much space. You can use the space inside shoes to keep small items of clothes, such as socks and caps.
Roll up these items and pack them in a shower cap or a plastic wrapper if you fear bad smell. Now, use these to fill your shoes. Not only does this create more storage but it also saves your shoes from collapsing and becoming misshaped.
13. Keep laundry separate from clean clothes
We know this is quite basic and you probably already know this. But we still thought we'd mention it. Use a filter sheet to keep clean clothes separate from dirty laundry. You can also use plastic bags to keep your dirty clothes, especially underwear. It is important to do this because you don't want all your clothes to smell bad.
C) Packing Hacks for Makeup/Cosmetics
Clothes are not the only thing that trouble people while packing.
There's also makeup and cosmetics. This is especially true for the ladies who need to take their everyday use lotion, moisturizer, primer, setting spray, eye shadow palette, blush, lipsticks, lip glosses, etc, with them.
And there is no such thing as buying them when arrived at your destination. Because one, they are expensive and second, there is no point in having two of the same things. That's why here are a few hacks to keep your makeup safe as you travel.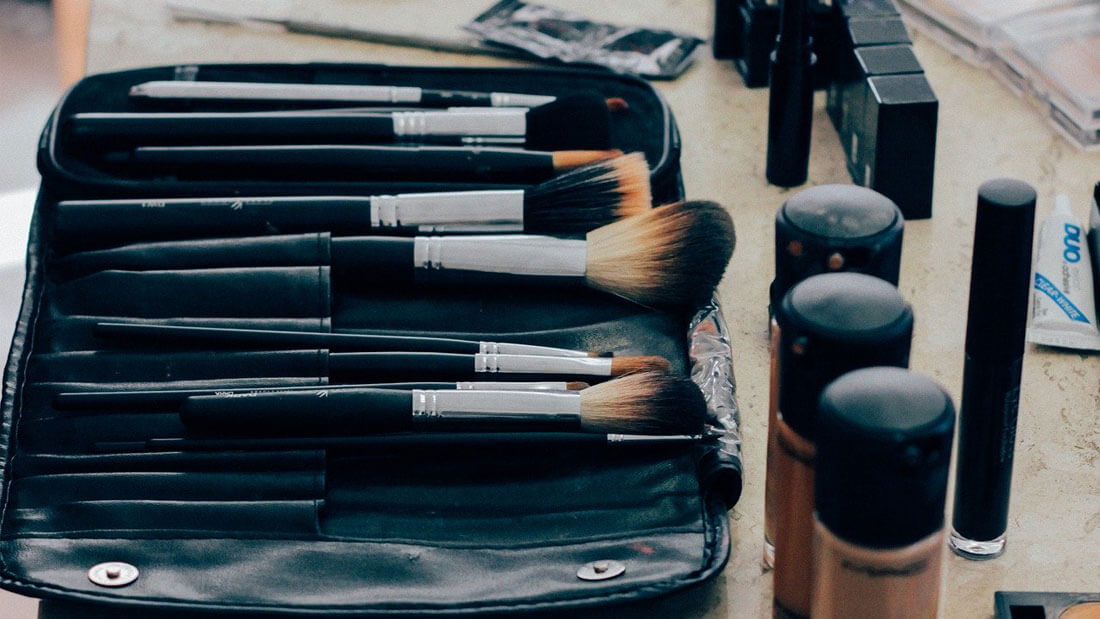 14. Use cotton balls inside makeup palettes to prevent cracks
Makeup is fragile. It can break and crack easily upon mishandling. In order to prevent this, take cotton balls and place them inside your eye shadow and blush palettes. This will absorb shock from collisions. Moreover, use a bubble wrap around your makeup palettes and lipsticks for added safety.
15. Put cling wrap before closing the lid to prevent spilling
Taking liquid bottles with you, like foundation, perfume, shampoo, and conditioner means risking spillage.
You never know when a lid will come loose and all the contents of a bottle will spill out. To prevent this, cut a little part of the plastic or cling wrap and put it on the opening of the bottle before closing the lid. This works as a seal on the bottle.
16. Take mini bottles or samples instead of the whole bottles
A regular bottle of cosmetics and toiletries is big. They take up valuable space and you don't even use all of it on vacation. Recycle mini bottles and put the amount you require in it. Pack these mini bottles instead of big bottles. Furthermore, you can pack makeup samples to save more space in your luggage.
When it comes to streamlining your travel beauty routine, it's wise to minimize the number of products you need to carry. For instance, rather than applying mascara daily, consider opting for eyelash extensions.
There are numerous straightforward tips on how to do eyelash extensions at home by yourself. These techniques empower you to apply lashes that will maintain their flawless appearance for weeks, eliminating the need for daily mascara application. With the right guidance, you can achieve a stunning and low-maintenance look while on the go, allowing you to focus more on your adventures and less on your makeup routine.
Ladies, we get it – makeup is essential! Use contact lens cases for small amounts of foundation or concealer, saving precious space.
D) Packing Hacks for Accessories
Packing accessories is challenging. Primarily because they are small. If you stick them anywhere, you're bound to lose them. Therefore, you need strategies for packing accessories that will keep them organized and also in one place.
Small accessories can be elusive; prevent them from getting lost by storing them using these hacks will lessen your hassle.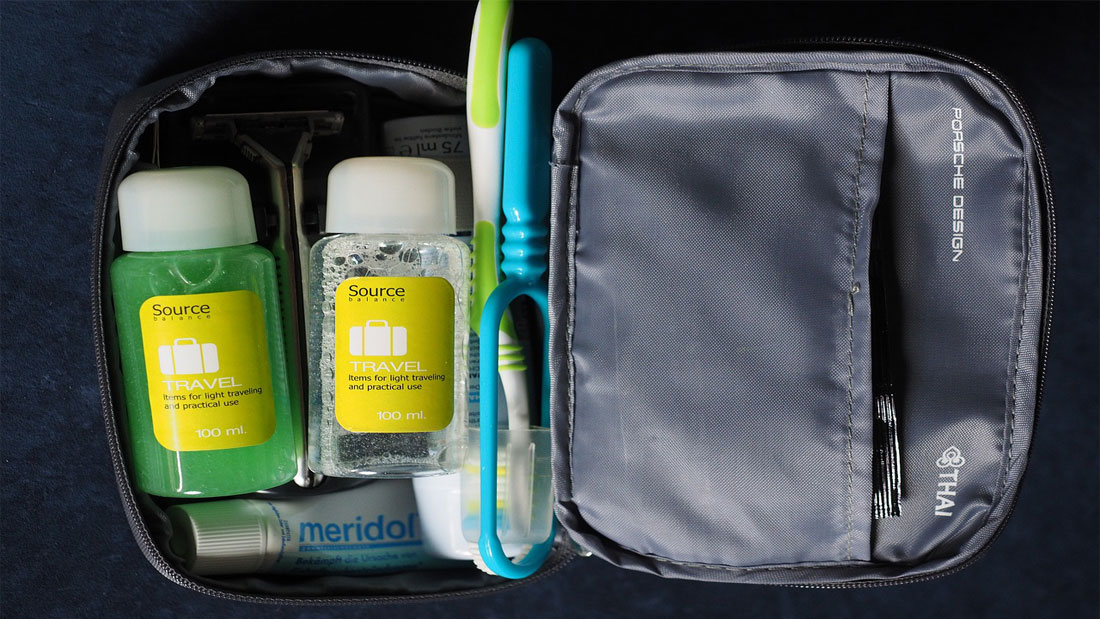 17. Pack mini straightener or curling iron
Managing hair is a problem the majority of the people encounter in daily life.
So, it makes sense to take your straightener and curler with you on vacation. After all, you want to look pretty for the pictures!
But common hair products are also too big and might not fit inside your luggage. It's better if you buy mini curling and straightening iron for vacations. They're very inexpensive.
18. Use small caskets to pack jewelry
Who hasn't re purposed a Tic Tac box? Probably no one. So, why not use some to store jewelry on your vacations! Similarly, you can take other small caskets or plastic boxes to keep small jewelry inside, such as rings, pendants, earrings, etc.
Thread your necklaces through drinking straws to keep them tangle-free.
19. Use buttons to organize earrings
This might sound weird but you can totally use old buttons to organize jewelry.
Put earrings inside buttonholes and viola! Now, you can won't lose them in all the other items in your luggage. Just don't forget to keep these buttons in a separate pocket of your suitcase or somewhere visible and easily accessible.
20. Keep earphones and USB cables in a sunglasses case
Yes, we know what pain cords are to pack. But this hack makes it easier.
Wrap your earphones, USB cable and other cords in a neat bundle and put them inside an old sunglasses case. You can use any other case too, provided it is long enough. If you're worried about the cords entangling inside the case despite wrapping them, then use tape to secure them.
21. Use clothes to cushion glass bottles
Wine or Champagne makes an excellent present for visiting someone.
However, it is equally difficult to transport it inside your luggage. Glass bottles are the most vulnerable. If you're taking wine with you, pack it in the middle of your clothes.
Soft clothes will cushion them and absorb shocks from accidents and bumps. Also, don't forget to label your luggage as "fragile" if you're packing wine in it!
E) Hacks for traveling in Summer
Summer vacations are the best time to travel.
People like to get away from their monotonous life to something new and exciting. However, traveling in summer comes with its own problems.
Let's take a look at some travel hacks that can solve these problems.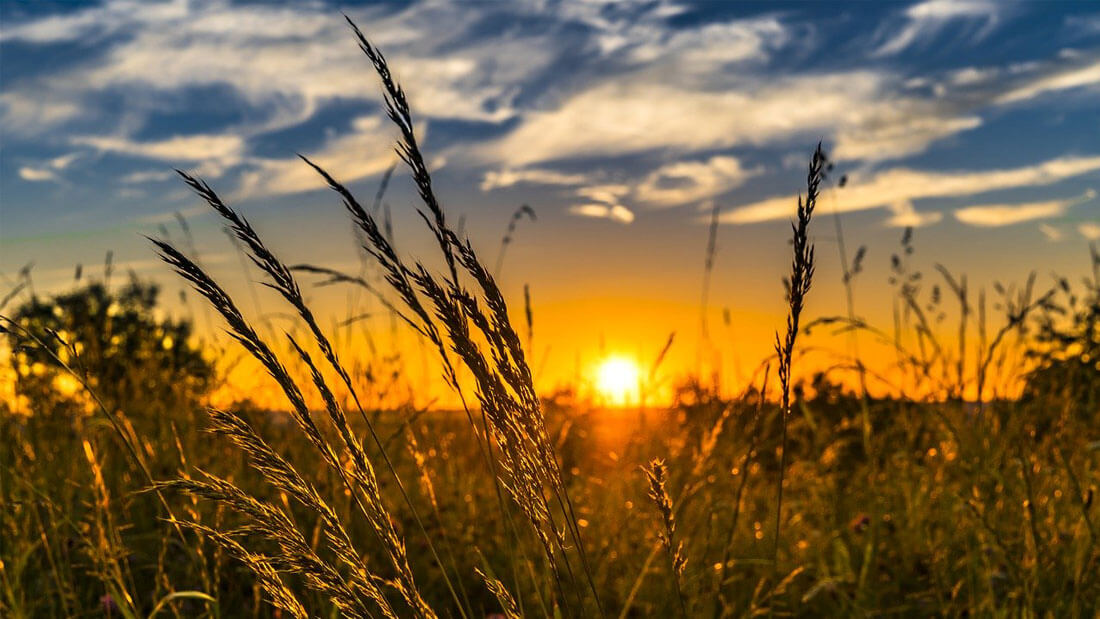 22. Dry laundry damp with sweat before packing it
Sweating a lot is common in summer, especially if you're touring an island that is humid.
More humidity means more sweat. Plus, that swear doesn't dry on its own due to the excess moisture in the air.
Travelers usually take off their dirty clothes and pack them straight into the suitcase. This leaves your entire suitcase reeking of sweat, even your clear clothes.
To prevent this, make sure to dry your clothes before packing them. You can leave them hanging outside overnight because humidity decreases at night.
23. Use baby powder to avoid reeking of sweat
Another issue with sweating profusely is that the odor clings to your body.
Although it's completely natural and there's nothing wrong with it, it does cause embarrassment. The ideal solution is to take regular showers but if you can't for some reason, use baby powder. Sprinkle some baby powder in your armpits to avoid sweat odor.
24. Keep a scented bar of soap in your laundry
Even if you take all the precautions, there is no way you can eliminate the laundry from smelling. However, you can mask the odor with another scent. Take the bar of soap from your toiletries bag and keep it with the laundry. Make sure the soap is heavily scented.
25. Freeze your drinks in a car cooler
During the hot months of summer, there is nothing more heavenly than a cold glass of drink or water. But it doesn't take drinks to become lukewarm because of the heat. If you still want to enjoy a cold drink, then try freezing them overnight. Make sure to keep them in a cooler when going to the beach!
26. Make Aloe Vera ice cubes for sunburn
Sunburn is what every vacationer dreads in summer. Although suntan is acceptable and even fashionable to some extent, sunburn is painful. It actually needs medical treatment.
Therefore, prevention is better than cure. The best advice is to always wear sunblock when outside in summers. But if you've still got sunburns in some places, rub aloe Vera cubes on them. They are very easy to make. Simply, put a good amount of aloe Vera gel in an ice cube tray and freeze it.
F) Hacks for Traveling in Winter
Another season for vacations in winter. People like to go skiing resorts for Christmas or new years. But even winter vacations come with its own troubles. Packing all those bulky clothes is going to take a lot of space. Luckily, there are a few tips before traveling that allow you to pack smart for winters.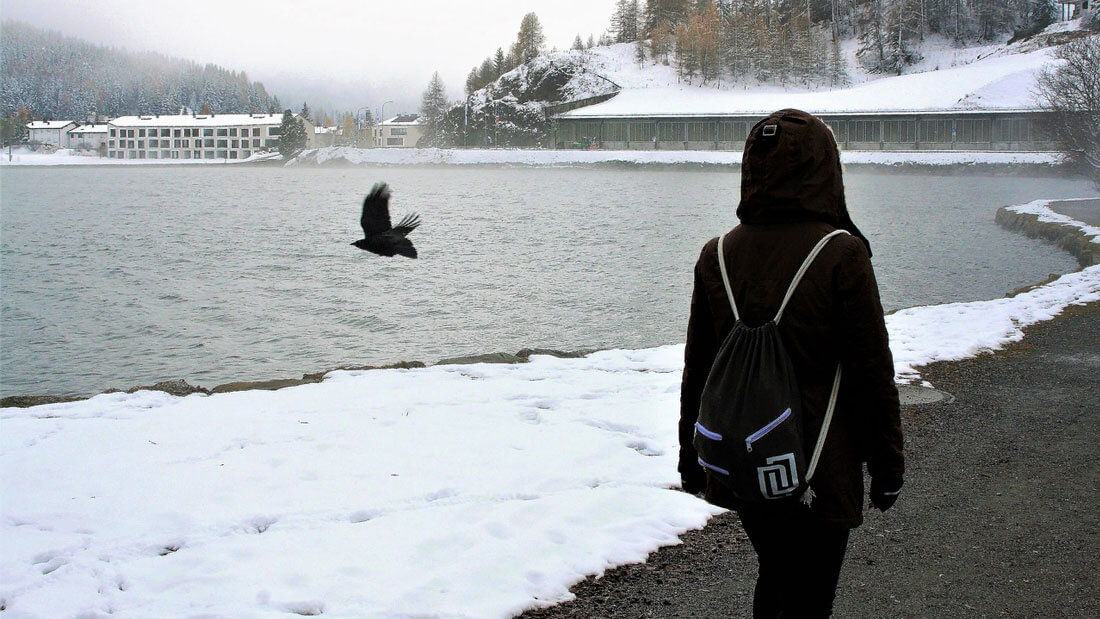 27. Don't pack too many Coats
Vacationers either underestimate or overestimate how cold their vacation destination is. A good way to packing smart is to check the weather of that place. But don't pack based on just that. Keep in mind that you'll be spending a lot of your time indoors. That's why I do not only pack bulky coats. Two coats should be enough.
28. Pack in layers
Winter is all about layering. It goes without saying that you need to pack in layers. If you can't decide how to do that, refer to a guide for layering in winters and still look chic.
Our advice is to start with a thin item and build upon that. If you don't want to bundle up, take thermal shirts with you.
29. Alternate the layers for newer outfits
A trick to packing light but also having a variety of outfits is to alternate the layers every day. For example, take 3 to 4 pairs of leggings with you in different colors.
You can wear two of them at the same time but wear the inner layer on top the next day for a different look. The same goes for shirts. Wear them all at once to keep you warm but alternate the outermost shirt.
30. Pack beanies with different styles
A quick way to look like you have a lot of outfits is to pack different styles of beanies and caps. No matter how repetitive your outfit is, a new headdress can transform it. Not to mention, it makes for cute pictures in winters.
Vacuum storage bags are a game-changer for bulky winter clothing – they compress them to a fraction of their original size.
31. Use bulky clothes to cushion fragile items
We've already mentioned this before. That you can use your clothes to cushion fragile items and keep them from breaking. Since winter wear is bulky, it provides good protection to glasses, etc.
G) Travel Hacks for a Road Trip
You might not need a lot of hacks when you have time to properly plan a vacation. But what about an impromptu road trip?
Travel hacks become a necessity in this case. You have to be a quick thinker in order to tackle the problems you encounter on the road. And no, road trip problems are not limited to running out of gas or puncturing a tire in the middle of nowhere.
32. Download Apps to find the cheapest gas
The most essential thing you need for your road trip is car gas. However, the cost of fuel has skyrocketed these days.
This means that you might need to cut your trip short because you cannot afford fuel for your car. Our hack is to download apps that let you find the cheapest gas around you. It is available on iPhone and Android stores. Not only that, but it also tells you how far you are from the gas station so you can refuel in time.
Map out pit stops and attractions along your route in advance to make the most of your impromptu adventure.
33. Make a TV monitor by hanging iPad from the sun visor
A road trip doesn't consist of driving all the time. Sometimes, you just want to park your car, sit back and relax.
Perhaps, watch a movie. But sitting back and relaxing becomes difficult when your hand is cramping from constantly holding your iPad while watching a movie.
A simple hack to make a TV monitor is to hang your iPad from the sun visor. If your iPad has a book cover, then just hang the cover. But if not, then put your iPad or phone in a clear, see-through plastic bag and hang it from the sun visor using paper clips.
34. Use an inflatable pool bed to sleep comfortably
People who live in their cars know the discomfort of sleeping in a cramped place.
First-time road trip travelers encounter the same problem. There are a lot of ways to solve this issue.
We chose the simplest one anybody can use at any time. Buy an inflatable pool bed and place it on the back seats. Make sure to keep the size of your car in mind and buy the one that fits. You can also use soft blankets and cushions to help you sleep.
35. Use cereal container as a trash can inside the car
Your entire car will start resembling a trash can if you're not careful from the start. Take an empty cereal container and line it with a trash can liner.
These are available at any supermarket or grocery store. Regular plastic bags work too. Throw your trash in this makeshift trash can to keep your car clean.
Don't forget to empty it regularly and replace the trash can liner. Otherwise, your car will start to smell!
36. Roll up bulky sweater around your neck as pillows
If you didn't invest in an inflatable pool bed or any other sort of mattress and decided to sleep on the seats, you might be in for neck cramps, shoulder and back pain.
In order to avoid this, we advise you to buy a neck pillow. But if you can't, then roll up a sweater and place it around your neck before going to sleep. You can use other clothing items too, just make sure that they are bulky and soft.
37. Put cling wrap over the glass to make a lid
No matter how many precautions we take, drinks are bound to be spilled in a moving car.
Not only does it leave stubborn stains on your car but it might also ruin your favorite shirt. To make a lid, cut a piece of cling wrap according to the size of the glass opening. Put this on the glass and seal the sides. Poke a small hole in the middle for the straw and enjoy your drink.
Make sure to keep an emergency kit in your car, including essentials like a flashlight, jumper cables, and a first-aid kit.
H) Travel Hacks to Save Money and Travel on a Budget
No matter how enjoyable vacation or trip is, we all have to agree that it is expensive. The high cost of traveling stops a lot of us from truly enjoying it.
But no more, we have a few hacks that can help you save money while traveling.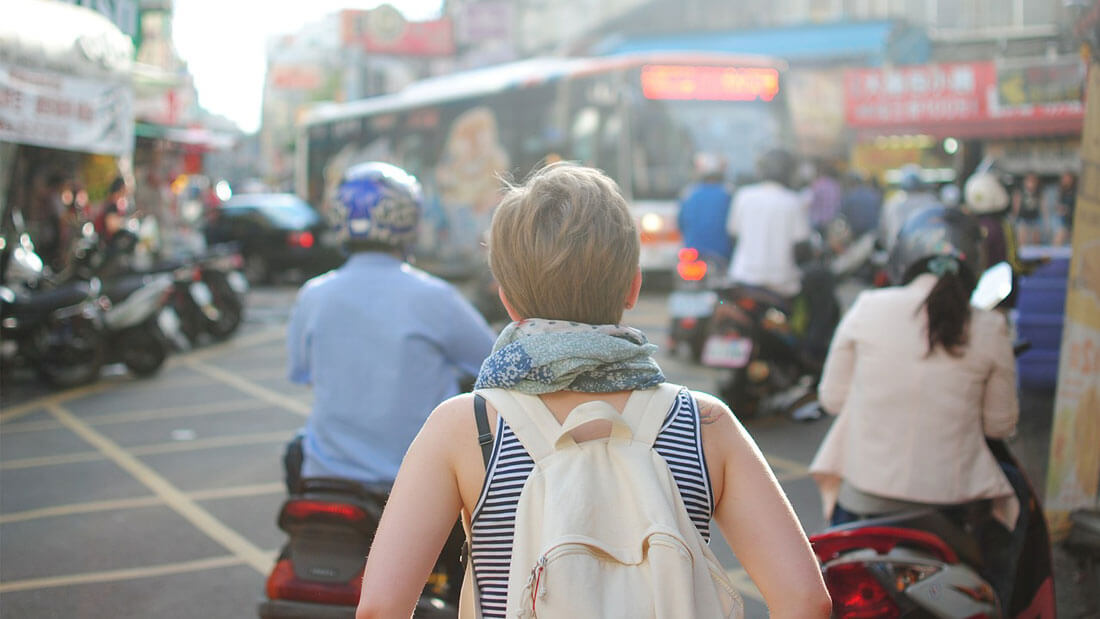 38. Use online tools to compare the cost of flights
Airplane tickets are expensive. Luckily, there are a lot of companies providing cheap flights to various vacation destinations.
When booking a flight, always compare the cost of flight using online tools. There's a ton of information available online that you are not aware of.
39. Use credit cards that offer travel rewards
Credit cards are the most convenient way to purchase goods and services internationally.
However, currency exchange rates can be too high and make your vacation even more expensive. Buy a credit card that especially offers travel rewards, such as cheap flights, discounts on airplane tickets, hotels, restaurants, etc. You can save hundreds of dollars this way.
Use cashback and rewards credit cards to earn while you spend on your journey – every penny saved counts.
40. Use ATMs for a lesser exchange rate
Instead of exchanging currency at the airport, use an ATM because they usually offer fewer exchange rates.
That way you can get more value out of your money. If you think it's unsafe or unreliable, you can go to a bank. Although they have relatively high exchange rates, it is completely safe.
41. Download currency exchange apps for a better shopping experience abroad
This sounds like a typical vacationer's thing to do, but it helps.
Download a reliable currency exchange app before traveling, so that you can know exactly how much you are spending on a purchase. No more letting sellers goad you into buying something expensive!
42. Go to public cafés and Restaurants for free Wi-Fi
The Internet is a need at this age. It allows us to be connected to our friends and family no matter where we are on the globe.
However, cellular data is very expensive. To access Wi-Fi, go to public places such as cafés, shopping malls, and restaurants. They usually offer free internet service to their customers.
Also, opt for local street food instead of expensive restaurants to savor authentic flavors without breaking the bank.
43. Book flights in Private mode
Although booking flights online is a smart move, sometimes it can cost you more.
Travel companies can track your online activity and manipulate their rates according to it. That's why always browse flight prices in private or incognito mode. This also helps ensure your online safety.
I) Hacks to ensure your safety while traveling
Going to a new place comes with its risk. Always be very cautious when traveling and take measures to ensure your safety.
44. Don't forget to inform your bank about your travel
One important thing to do before leaving your country is to inform your bank about your vacation. So, your bank can allow transactions on your credit card. If you don't do this, they might report the theft or fraudulent activity when you make purchases in another country.
Share your itinerary and contact information with a trusted friend or family member before embarking on your trip.
45. Take photos of important documents
It is entirely possible that you lose your passport other legal documents.
That's why always keep an electronic copy of important documents with you. Take pictures on your smartphone or keep scanned documents on your phone. Plus, don't forget to report it to the embassy!
Invest in a discreet money belt to keep your valuables safe, providing peace of mind during your explorations.
46. Download Maps of the place you're visiting
Getting lost in a foreign place is also highly likely. If you don't want to roam the streets of an unfamiliar place, download a map of that place on your phone. Google Maps offers this feature.
47. Don't forget to customize a mini First Aid kit
This is one of the most important things to do while traveling, especially if you have a medical condition.
Customize a first aid kit according to your needs and keep it with you at all times. You never know what health care is like in other countries. It might be too expensive or they might not have facilities for rare medical conditions.
J) Smart Hacks for Gadgets
You're obviously taking your smartphone, iPad, and laptop with you. Here are some gadget hacks that you will find helpful during travel.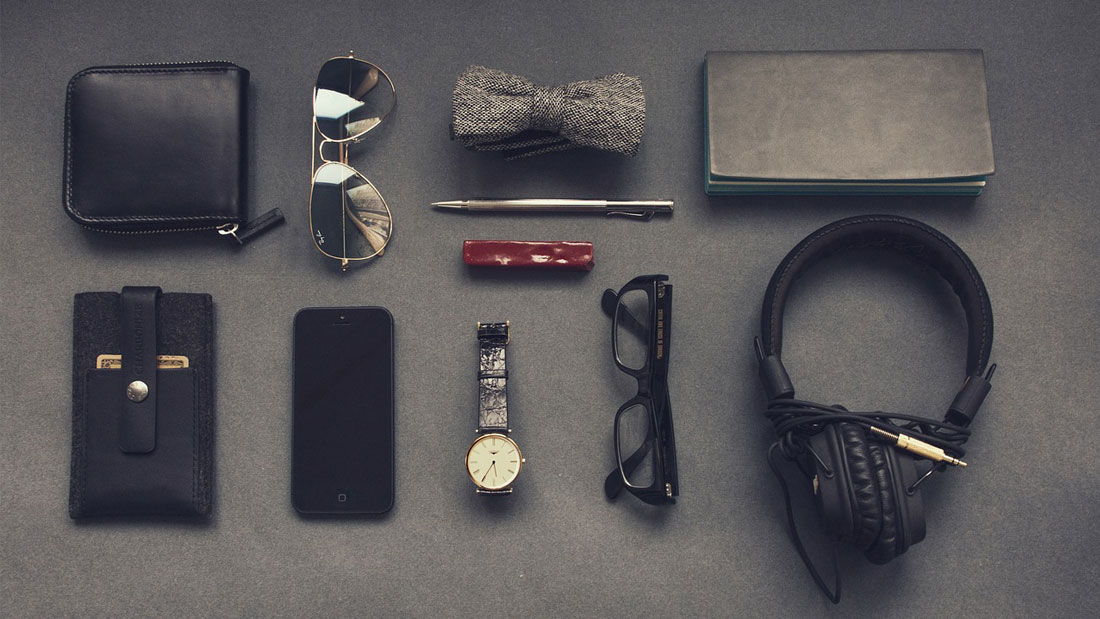 48. Always keep a portable charger with you
Electronic gadgets need recharging frequently. Packing a portable charger in your suitcase makes sense. Just make certain to charge it to the fullest before heading off to any journey. With this, you can recharge your phone or laptop even in the middle of a dessert.
Extend your smartphone's battery life by switching to airplane mode when not in use and carrying a portable charger.
49. Ask the hotel staff for an extra charge if you forget yours
People often forget their phone or laptop charger in hotel rooms, so they have plenty of extras in the lost and found. If you don't have a charger, ask the staff for one. They'll be happy to oblige.
50. Wrap USB and other cords around a gift card or Toilet paper Roll
Taking gadgets on vacations means taking a lot of cords and wires with you too. Which means you're in for a tangled mess. In order to avoid this, wrap them around gift cards or toilet paper rolls. Both things, you're likely to pack in your luggage anyway. It will keep things organized.
We hope you found some of these travel hacks, if not all of them, useful. Once you've armed yourself with these travel hacks, forget about all the worries and just focus on enjoying your vacations and getting the most out of them.

These travel hacks will make your journey smoother, more enjoyable, and, most importantly, stress-free. Happy travels!