A lot of girls like to travel alone and most successful they get through as well. Come on! Have a go as a solo girl and enjoy your best.
"Wanna travel alone? Most welcome". "But I am a solo girl". "Still more than most welcome".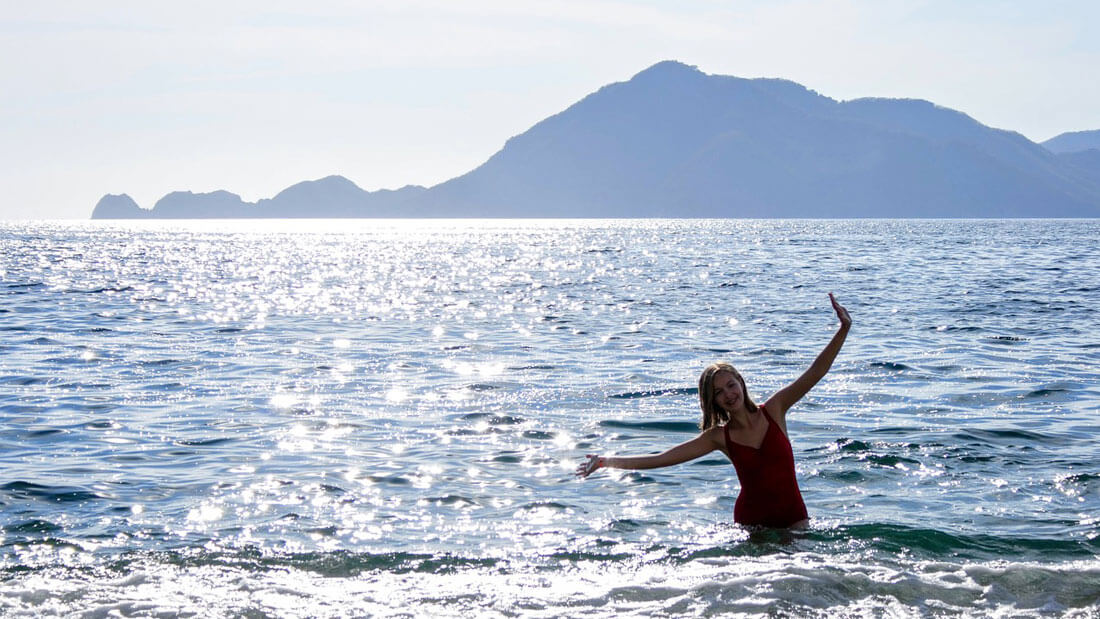 A fabulous boost has been observed regarding females availing vacation ideas for single women during recent years. The American is among the top-ranked solo female travelers with 72% solo journeys and 65% of US women contacted are there to have enjoyed their vacation without a partner.
A number of tour companies around the world have observed that most of their female participants travel single. Country Walkers, a renowned tour company, declares that 87% of its female travellers prefer to enjoy solo trips.
Interestingly and impressively enough is that 38% of the single woman travelers like to undertake their next visits yet alone. Once again, the American women are amongst the most frequent travelers with a possibility of three trips a year.
Hence, it will be quite informative and fruitful if you as a solo girl know some handy tips and places when you plan a single woman traveling for yourself. Here, we have done this noble gesture to you.
Really 10 Useful Tips for Solo Female Travel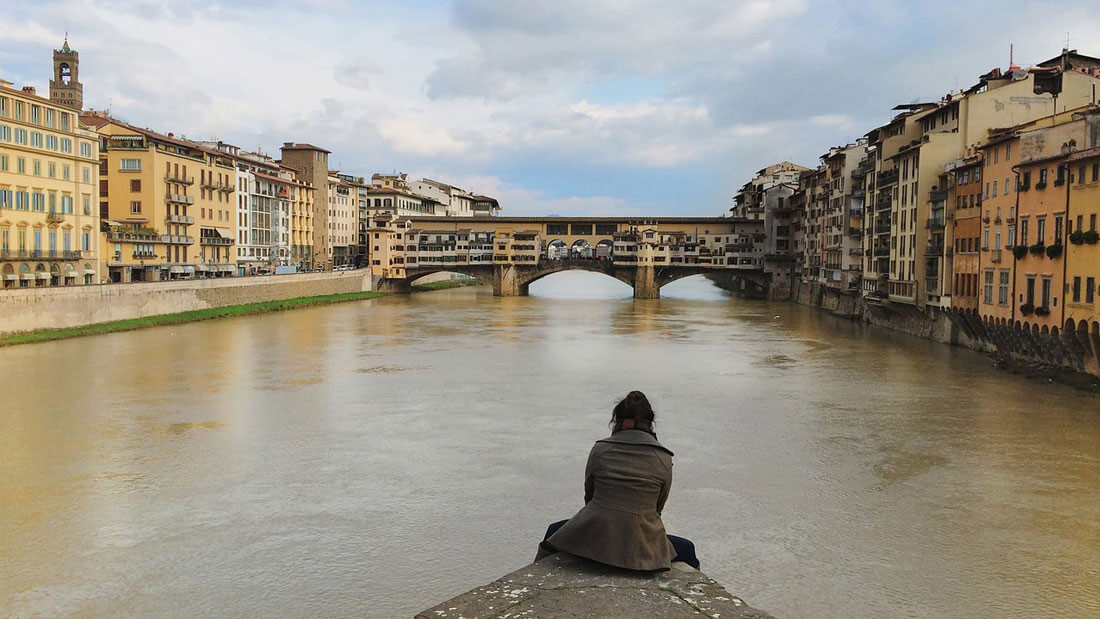 Though you are wise enough to handle different situations, it is sometimes possible that you don't hit the specific or befitting solutions instantly. So to make you feel easy-going as solo female travel, we have listed below a few useful tips. Follow them to your need and stay happy.
1. Be open-minded even in a strange land
As a rule, while on a trip, you are not always in your comfort zone regarding your language, religion, culture, etc. It is quite possible that you decide to visit some strange land where everything is a novelty to you.
No need to take any tension here. Just be cool and calm and try to adapt to the things with an open mind.
Your ever-smiling face with a welcoming gesture and Google translator will go a long way towards your adjusting there readily and smoothly.
No matter you don't know their language and culture, you can still eat what they eat, and do what they do.
Moreover, dress like they do and share your feelings of admiration and appreciation with them as much as you can. No signs of abhorrence or reluctance must be there on your part. You will learn a lot by visiting some new and unknown places way out of your comfort zone.
2. Keep yourself well-protected and well-prepared
Health is wealth and it must be protected most of all. Being adventurous enough to enjoy the things around and the natural beauty you are in never means that you should be careless about your health and hygiene. So follow the general rules of hygiene wherever you are and keep yourself well-protected from the adverse effects of the weather there.
Better take the membership of some worldwide organization regarding your health and security. As a result, keep enjoying their services across the borders as well. Not only will you yourself feel relaxed and safe this way but your parents and other family members will also become quite satisfied and tension free about your health and security.
3. Do remember to jot down the worthy things
Recreational trips are always worth remembering, but human neurons are unable to retain the things for long. So it will be quite advisory to note down the memorable things and whatever interesting comes your way. You must keep a journal or a diary and spare only 5 to 10 minutes daily to write down the things chronologically.
It will be quite valuable for you in your later years when you wish to recollect your cherished memories and show them to your wards. Moreover, pictures are taken from attractive angles and with the latest camera also do the trick and preserve your nice memories. But, most importantly, you must never cost your enjoyment of the trip for pictures and notes.
4. Try to talk with everyone
Whenever you are on a trip towards a distant strange land, try your best to talk frankly and frequently with everyone around whether or not you know him or her. It will make you more familiar to the people there and your ratio of enjoying the things around will enhance automatically due to the knowledge and guidance gained through talking with the locals. Besides, your being familiar will also increase you are being safe and secured over there.
5. Never try to over-share the things
It is good to share your status at the social media or face to face, but over-sharing the specifics may sometimes lead to botheration. There is no need to tell others what your exact location is in a far-off strange land. Being a solo travel female hampers you to be so open to everyone. You may tell others the country or the city you are on a visit but it is never advisory to tell the name of the hotel you are staying at.
6. Have full confidence in yourself
As a solo female traveller, you must always remain fully confident of yourself when you walk around. If you lose your self-confidence, you will have to face a lot of troubles in your stay over there. So, always face the things around with bundles of confidence and trust in your abilities.
Make good research of the area you intend to visit and be respectful to the culture and traditions over there. Try to become a part of their lifestyle and enjoy the proceedings with confidence.
7. Go shopping and buy something specific
One of the best tips for a solo woman traveller is to go shopping from a local grocery store and buy the most familiar and common shopping bag. So that you may be identified as a local person.
Whenever you need something, you must go to buy with that bag across your shoulders. It will make you much familiar with the people there and you will have better prospects to stay longer with ease and comfort.
8. If possible, assign yourself some task
Doubtlessly, the best you can notice and enjoy the novelties is when you are alone on your solo travel. But, at the same time, it also becomes monotonous sometimes and you often feel solitary even in a crowd. The best way to avoid this feeling is to assign you some task and keep pursuing it wholeheartedly. Whether big or small, a task keeps you well targeted and you stay safe from getting bored.
Moreover, this way you may remain more connected with the locals and the travellers and feel fulfilled.
9. Try to stay in hostels
Staying in hostels broadens your vision through increasing your chances of interaction with various persons from different lands. This also introduces you to different cultures and schools of thoughts which may cause you to learn new ideas and lifestyles. Life of a person staying in a hostel abroad reflects a maturity in his approach towards accommodating others with tolerance.
10. Don't use your phone too often
Keeping yourself busy with your mobile phone too much will spoil the whole fun of your trip. Finding you too much engrossed with your cell phone, nobody will dare approach you to have some chat about your feelings in their country or area. Not only will you remain deprived of many natural scenes or phenomena but also let the locals think that you are a bit too reserved to like mixing up with them.
The Most Charming Places to Visit as a Single Women Travel
To me, travelling solo might be the best ever thing to be done by a female to diversify her lifestyle. The most beautiful thing about solo girl travel is the opportunity it provides to a girl to get immersed in the community and culture of that place.
A few of the most interesting and fascinating places to be visited by solo female tourists round the world have been mentioned here for you to visit and enjoy.
Vienna, Austria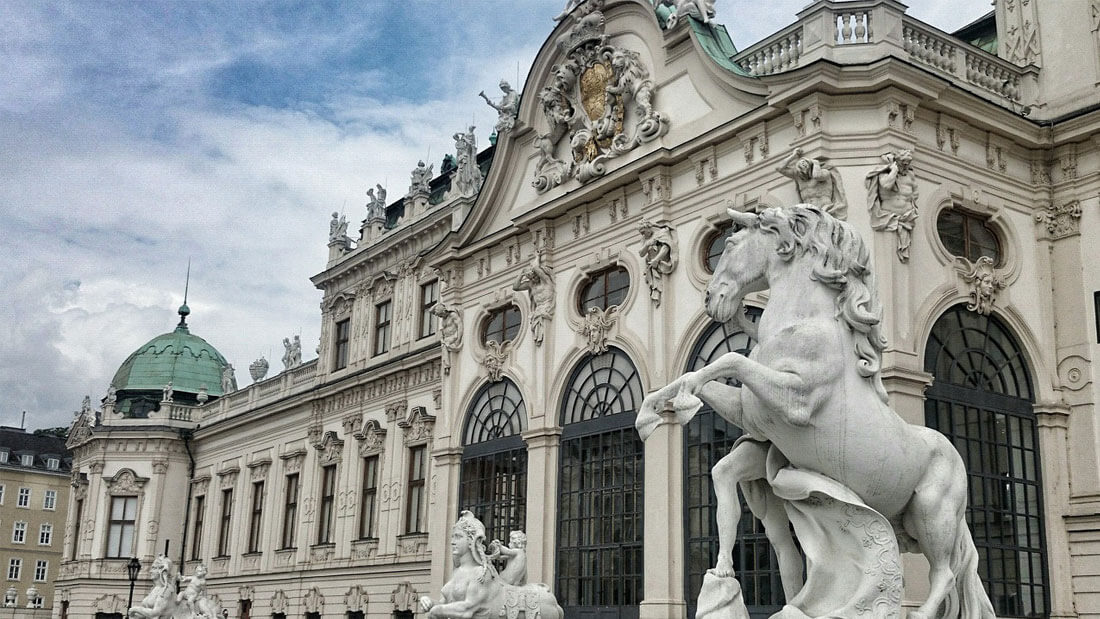 One of the most extraordinary cities of Europe with its splendid architecture, music, art and food festivals is the capital of Austria, Vienna. Hofburg palace complex, the home of the Habsburg monarchy, reflects the architectural and cultural beauty at its peak. The other name of Vienna is Wien and there are held two great world-class festivals, Wiener Festwochen and Wienissimo Food Festival, from May to June every year. A solo girl is bound to feel jubilant while exploring these festivals.
Music is the soul of the city which also dubbed as the City of Music. Legends like Beethoven and Mozart belong to this part of the world. The sole female traveller may enjoy the several music festivals held around the year in various parts of the city like Musikverein, MuTh, the Staatsoper, etc.
The usual temperature of the city revolves around -4 to 17 from January to December. So, being a solo female, it suits you to visit Vienna this year.
Taipei, Taiwan
The capital city of Taiwan is really beautiful and safe as well for a solo woman traveller even at midnight. Being a mixture of history and modernity, Taipei has two very distinctive parts. One part has traditional markets and temples where all the routine shopping and hotel services with special meals are available. Everything superbly poised even for a solo girl tourist and there is no need to worry about the language as well. All the street signage and public transportation bear English names and terminology.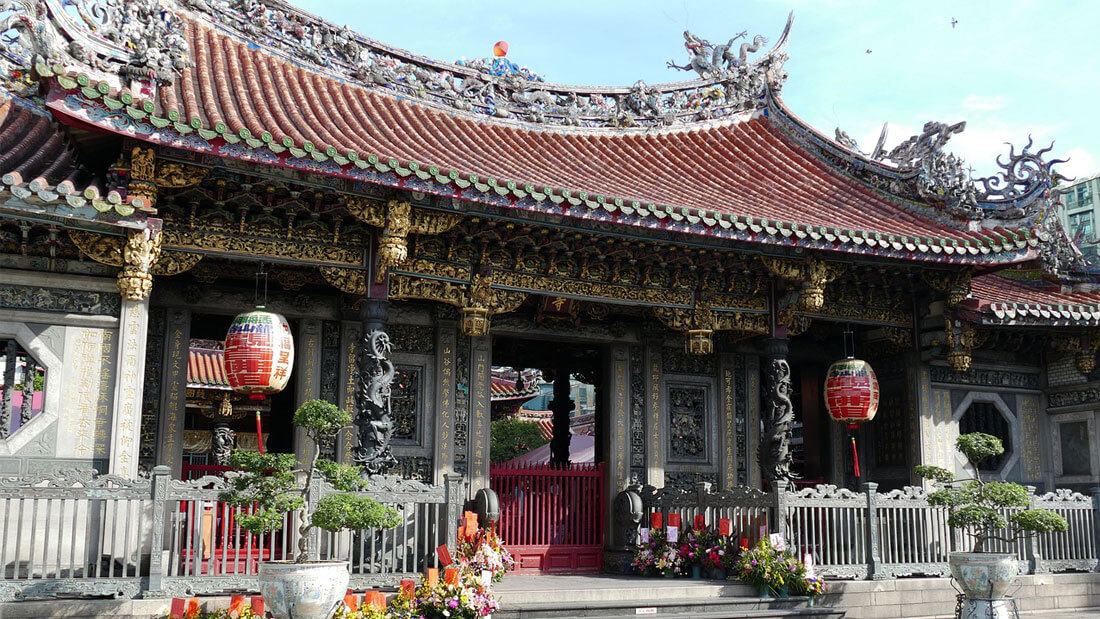 Amongst the temples, Longshan, Baoan, Confucius, Guandu and Xingtian are the world-famous ones. Daan Forest Park, Huashan Creative Park, Yanmingshan and National Park. Moreover, Shifen Waterfall, Hualien County and Beitou Thermal Valley are the places nearest to Nature.
The second part is perfectly modern with super tech buildings and malls. Here again, things are safe and sound from every point of view. The city always has great hustle and bustle with all the standard comforts of urban life. Ximending is an excellent hotspot with countless clubs, bars, shopping malls and eateries for all and sundry.
Surprisingly enough, the crime rate in the city is quite low because of the close monitoring through strong video feed system. No problem to travel across the city using a 22- year old Metro system having "Safe Waiting Zone" boxes even for solo ladies at late night.
Seoul, South Korea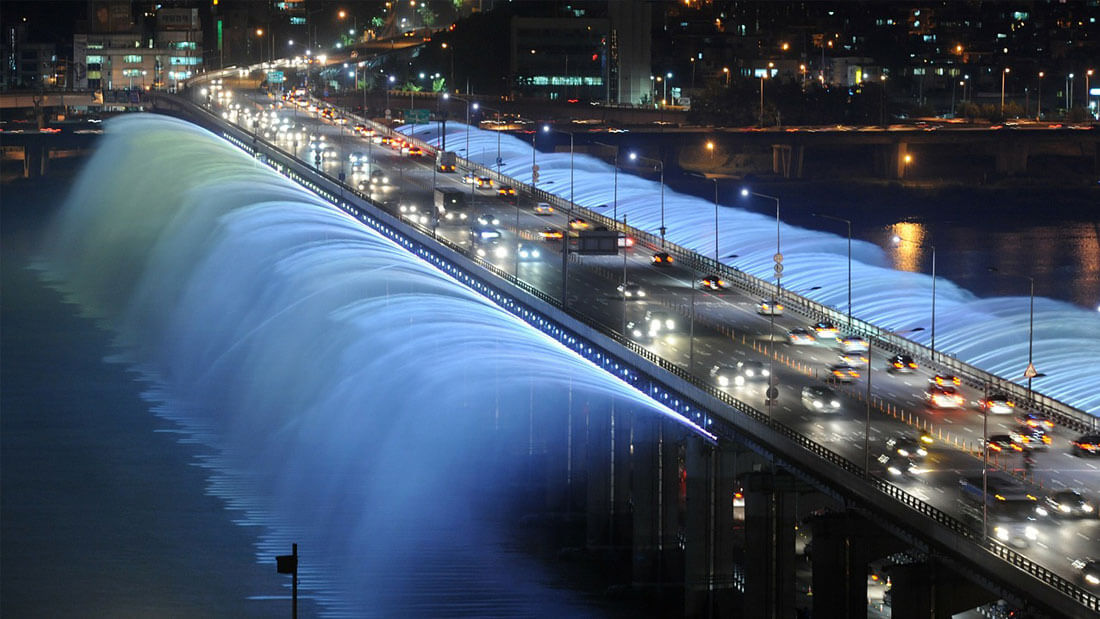 South Korea has long been qualified as one of the safest destinations for solo women travellers with its fantastic delivery in terms of culture, food and natural beauty. Quite near to Seoul is a 600-year-old traditional Korean village, Bukchon Hanok, depicting the real old culture of South Korea. The village situated among three other appealing and impressive sites: Gyeongbok Palace, Changdeok Palace and Jongmyo Royal Shrine, all worth seeing.
Aided with Google translate, you can easily navigate your way through the ever-famous Seoul's Noryanjing Fish Market. You can buy and enjoy freshly caught fish here all the time. Myeongdong Night Market offers Korea's famous cosmetics and food stalls.
Valletta, Malta
Having been under the multi colonial rules for centuries, Malta is a very fabulous combination of old and new. Its fortified capital Valletta designed on a grid system by the knights of the order of St. John back in the 16th century.
The islands in the Mediterranean waters are just captivating and one gets immersed in the natural beauty around. Besides azure waters and charming historic vibes, Valletta boasts of a healthy combined influence of Italy, Greece and the Maghreb in its cuisines.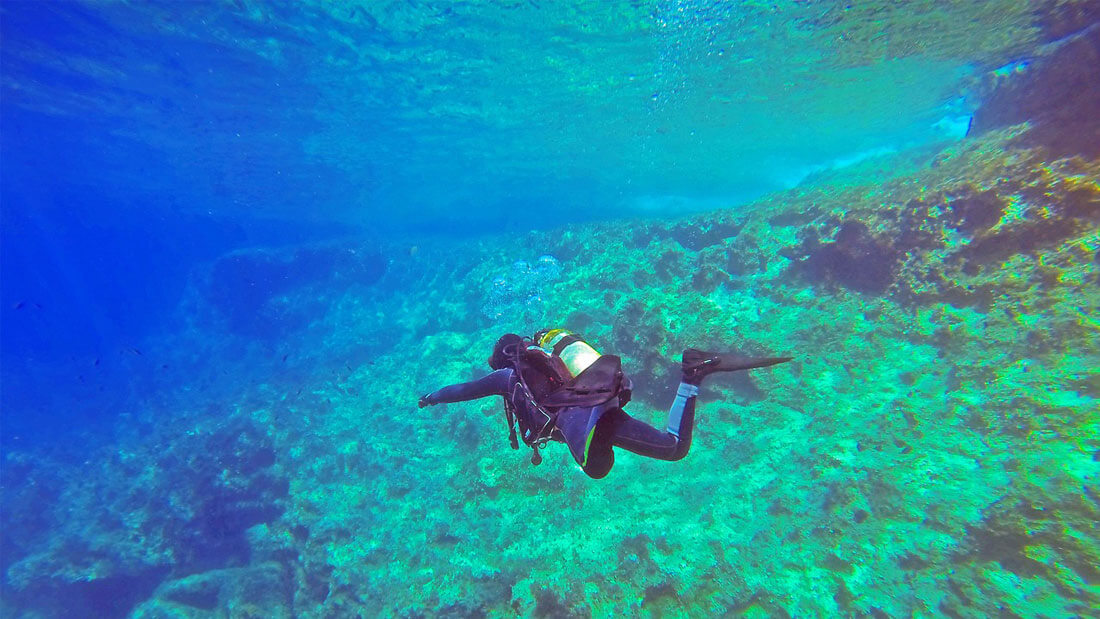 While in Valletta, you must stay in the centrally located Casa Ellul hotel. It is really worth living and at a walking distance from a number of sites. This magnificent grand hotel will serve you as the perfect home-base for your solo trip to Malta. The white sand beaches of the smaller island of Gozo attract the scuba divers. The snorkelers whereas the history lovers definitely like to stay on the main island. Here are the fortresses, the temples, the subterranean halls dating 6000 years back with great historical importance. On top of everything else, Valletta is quite safe and sound for a solo girl to enjoy her trip her way.