I do day dreaming about castles of the world, knights and kings. Merely tempted to admire and belong to the world of Rapunzel, Snow White and Cinderella inside a majestic castle. Germany, a land of splendid castles, infact Medieval Castles. Its best historical architecture is all a traveler wants to see. From complex towers to amazing heights all the German territory is offering us remarkable structures from North to South.
Ultimate 8, Castles of the World!
Not only the exteriors and interiors of these castles of the world were technically designed but the location too was chosen aesthetically. Some were built at the top of mountains, others surrounded by natural forests, few along the rivers and magnificent rock cut types are marvelous. These were surely built for defensive purposes but for today's world. They are just romantic sites accelerating the power of creating fantasy or story tellers.
---
Neuschwanstein Castle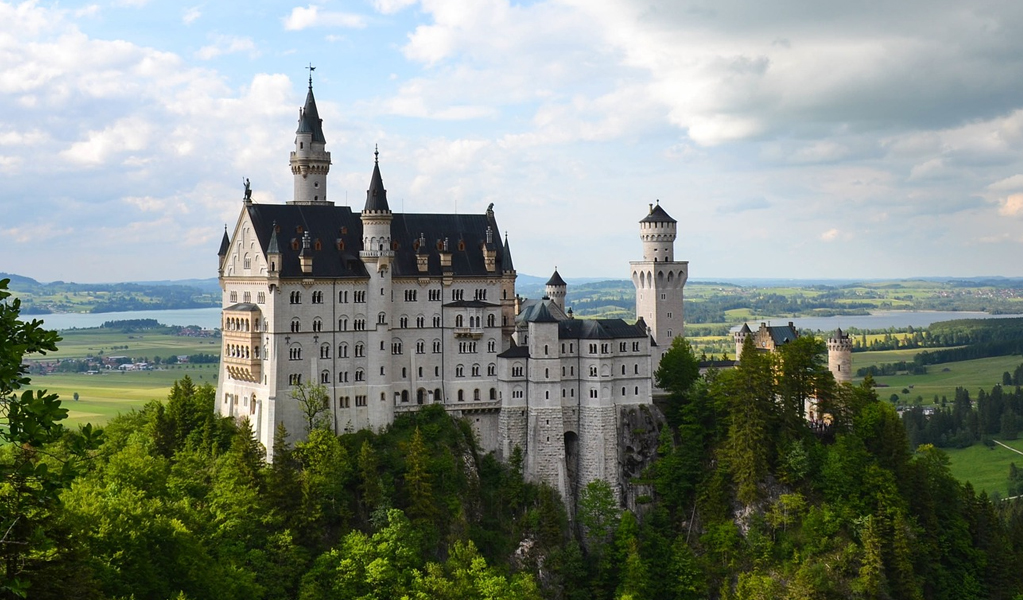 Neuschwanstein Castle commonly known as the "Fairy Tale Castle" It's not only the most beautiful in Germany but in the world. The breadth taking aerial view takes you centuries back filling your heart and spirit and with its glory.
Built by King Ludwig II of Bavania
King wished to construct a beautiful place on planet inspired by old German Knights and merely he did.
Location: Bavania
Opened in 1886, after King Ludwig's death, since then over 15 million people have visited this. It's one of the most photographed buildings in the world, the center of attraction for tourists.
---
Hohenzollern Castle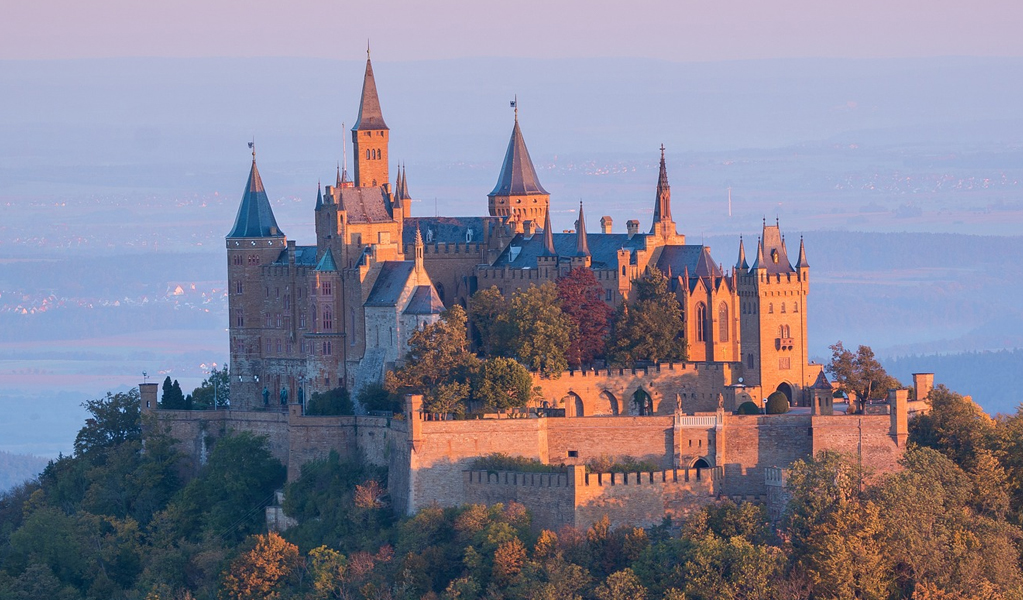 This is an incredible example of German architecture. This 855 meters high top built castle stands as a memorial of the Hohenzollem dynasty. Which were rulers of Prussia since Middle ages till World War I, according to historians. The style of its construction is again Medieval Knight just like Neuschwanstein Castle, excluding fantasy elements.
•    Built by: Fredrick William IV of Prussia
As a symbol of his love for its Dynasty and to the world to remember their power.
•    Location: Top of Mount Hohenzollem.
Once from Fredrick's trip to Italy, by passing through Southern Germany, it is said he climbed to the top of mountain and wished to construct this massive structure as a memorial for the Dynasty.
---
Burg Eltz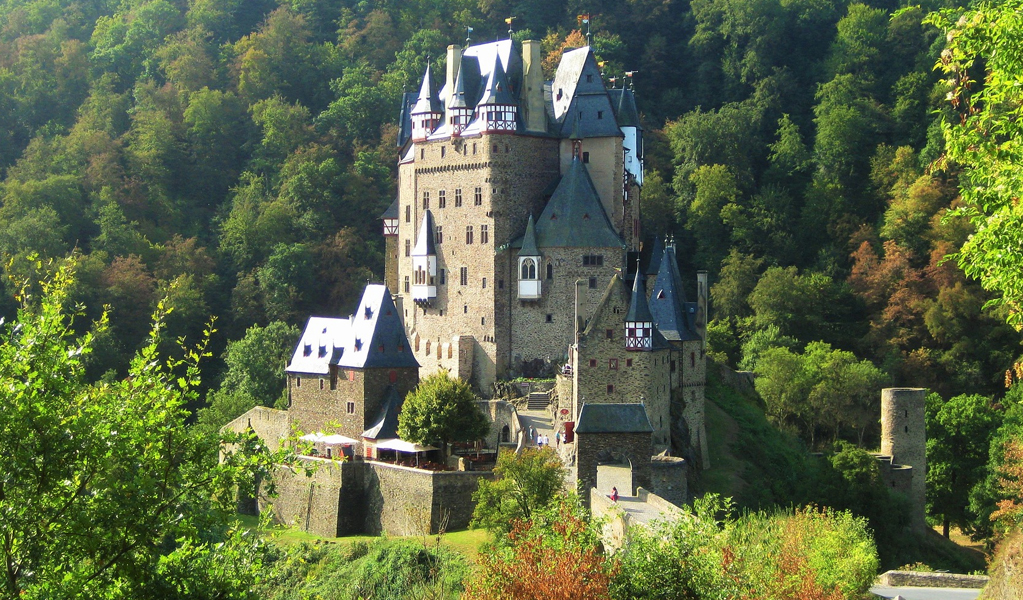 Constructed in some mid twelfth century. Burg Eltz is an authentic of Medieval Castles. It is still in its original form and beauty as fortunately it had never seen any serious battle.
Castle is surrounded by river Eltz on three sides, added feature is lush green forest. Gracefully standing on a rock at a height of 200m approximately. Thus counted as one of the most favourite Castle in Germany. Only two thirds of Castle is available to the public rest is still the property and residence of the 33rd Generations of the Great Eltz family.
---
Sanssouci Castle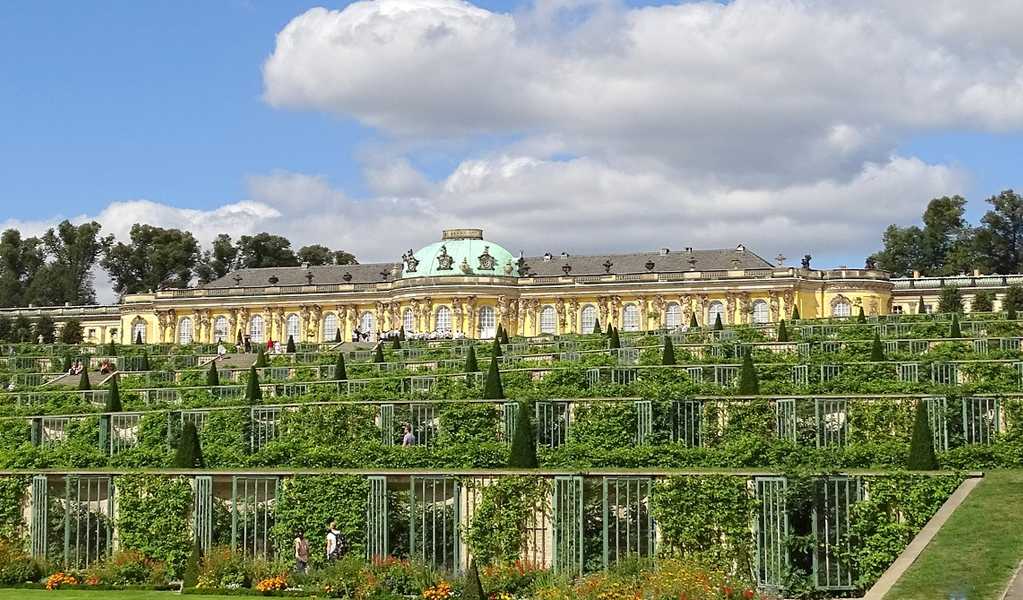 This is more like a Recreational Palace built on a terraced hill. We can hardly find any elements of Power, mystery and fantasy in the construction plan. It seems more like a single storey villa made by Fredrick as a Royal summer palace to relax. As its name indicates i-e Careless
Location: Potsdam
Built by: King Fredrick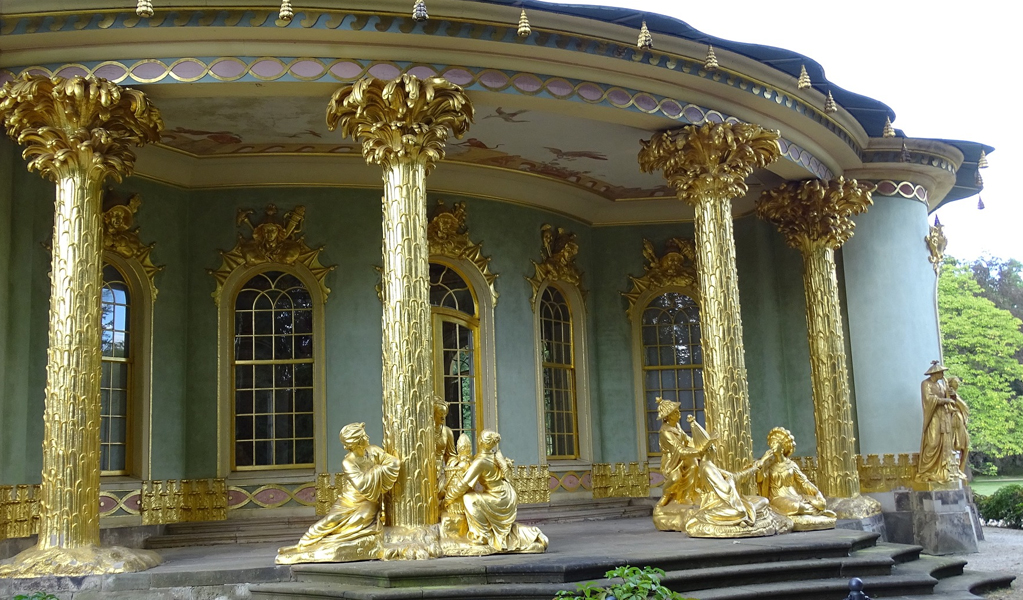 ---
Hohenschwangau Castle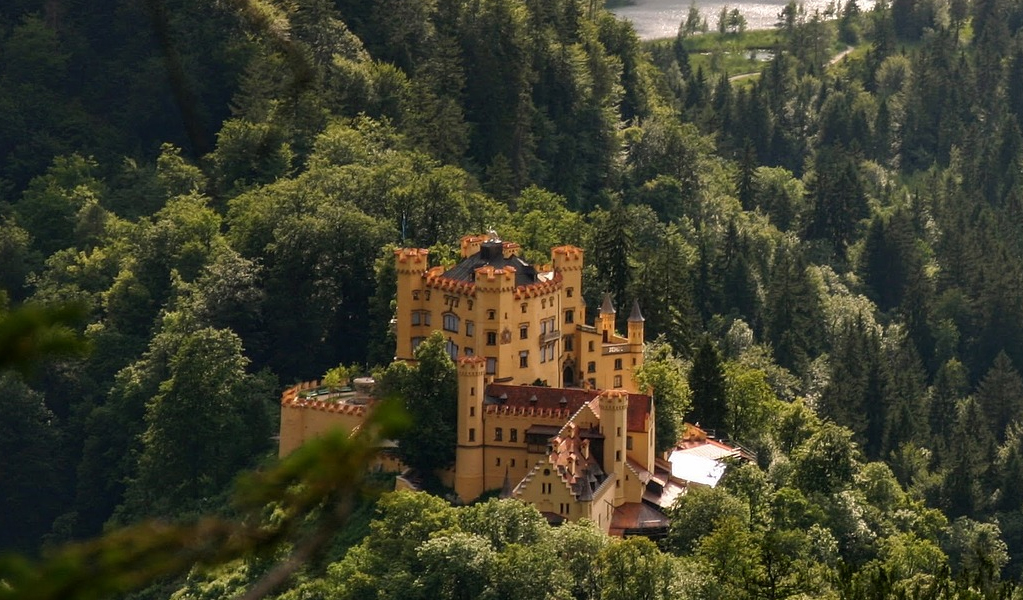 Prince Maximilian was inspired by the history, surroundings and construction of this Castle. He ordered to rebuilt it from its ruins in 19th Century near the village of Schwangu. And later on was one of his favourite summer and hunting residence in Southern Germany.
---
Lichtenstein Castle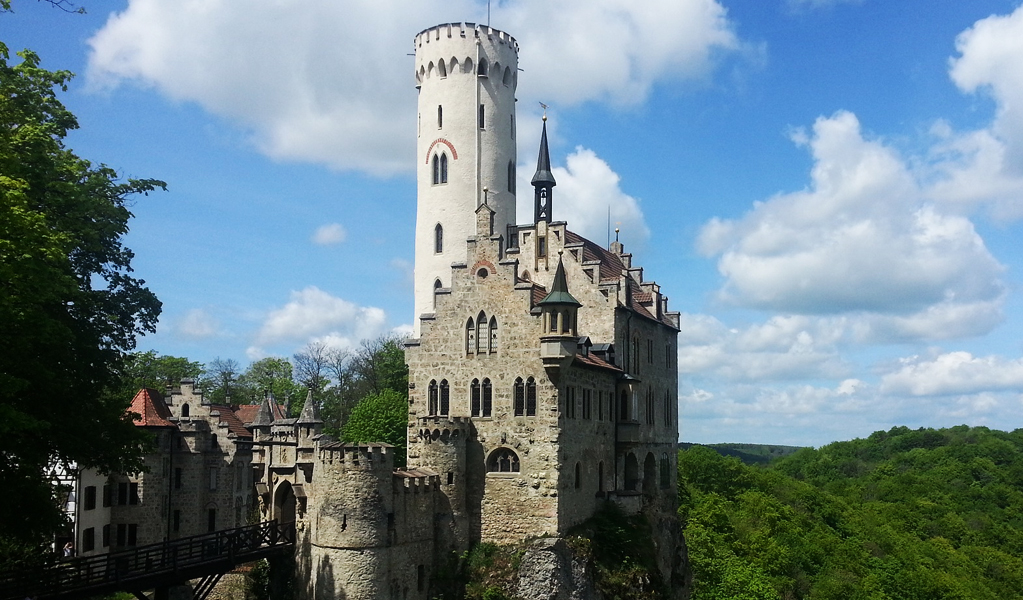 In a first look it seems more like a fairy tale Castles. Lichtenstein is one of those castles of the world which were built on the ruins of some ancient structure.
Built in: 1200s
Location: Swabian Alb Mountain range
---
LOWenburg Castle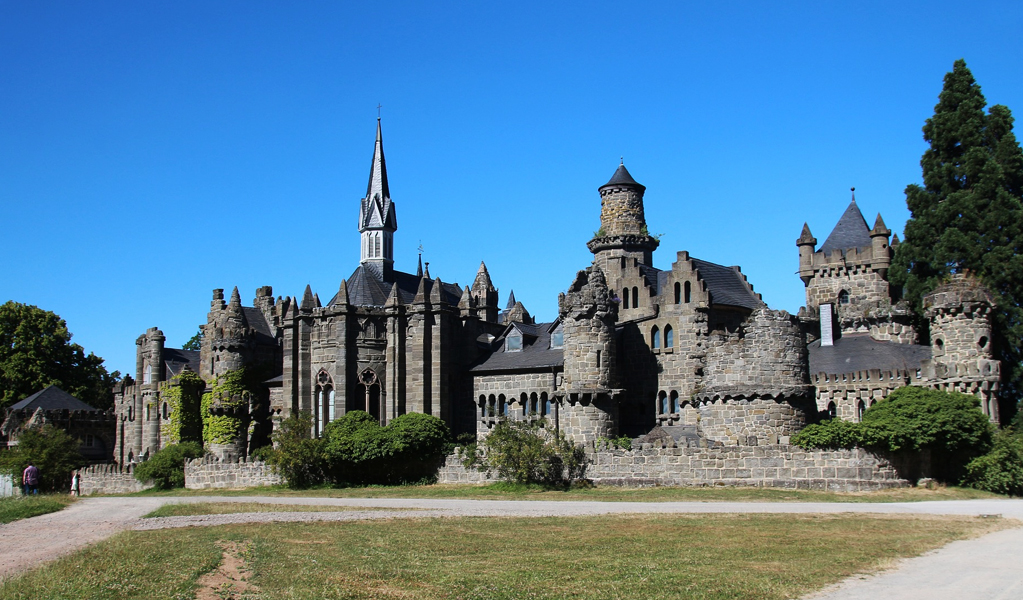 This romantic Castle is of real importance due to many reasons. It is considered surely as one of the first Neogothic structure in Germany. Unfortunately this piece of mere beauty and glory faced serious damages during Second World War. One of the most favourite tourists sites which is remarked as "Romantic ruins of medieval Castle".
Built by: Land grave Wilhem IX
Location: Hill Park, near Kassel city
---
Munich Residenz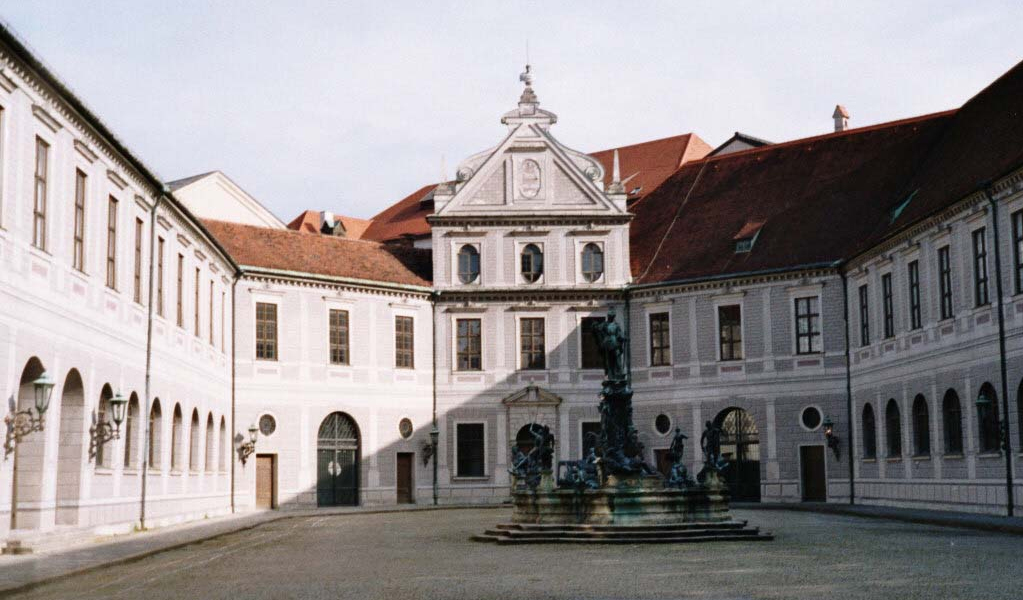 This palace was built by Witt Elsbach family as their massive residence. Majorly influenced by Renaissance and Classical styles of construction. This building has faced severe damages during World War II, but has been restored lately.  Its Baroque and Rococo rooms makes it a pure piece of beauty.
Built by: Wittelbashe (Rule Bavaria for 1385 onwards for 700 years)
Location: Munich, Bavaria
---
There are many other Burgs i-e, Castles in Germany which are real treasures of estate. So you can plan your next vacations to explore these living histories.