Places to see in Barcelona in a budget:  Many tourists travelling with limited budget feel disappointed that they may not be have much to enjoy the trip. Don't worry! Barcelona has plethora of things a budget traveler can enjoy. Some museums and parks offer free entry all time or on specific days of week more often on Sundays. Here are top three free places to visit in Barcelona.
Top 3 places to see in Barcelona
---
Parc Guell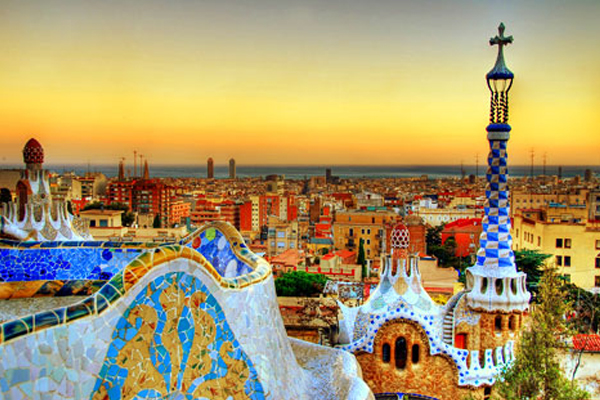 This is a garden built on El Carmel hill in Gracia district, Barcelona. It is a huge architectural wonder of the architect Antoni Gaudi. The garden is named after Eusebi Guell, partner of Antoni Gaudi in designing and building the park. This garden spread across an area of 17.18 ha is one of the UNESCO World Heritage site. The park complex was built as a residential area for rich families to live with peace and calmness away from the city center.
The gingerbread houses, undulating serpentine shaped bench, bird nests in the terrace walls and the slightly tilted corridor beneath the inclining tree trunks catch the visitor's attention. Of the planned sixty luxury house only two were constructed. Gaudi who purchased one of the houses lived in it from 1906 to 1926. Currently, this house is open to visitors as Gaudi house museum.
---
Museu Picasso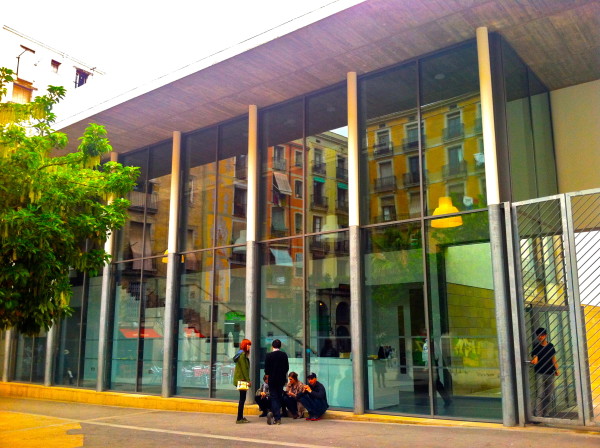 Picasso Museum situated in Barcelona has a rich collection of art works of a popular 20th century painter Pablo Picasso. The museum has full collection of about 3,500 artworks of the artist. The museum complex includes five palaces of Calle Montcada. Each of these palaces is built in similar style with Gothic architecture. The five buildings include Palau Aguilar, Palau Baro de Castellet, Palau Meca, Casa Mauri and Palau Finestres.
Artworks in the museum depict the association of Picasso with Barcelona from his youth that grew boundless until his death. Two major works of Picasso Science and Charity and The First Communion done in his initial days as an artist can be seen in the museum. On first Sunday of every month visitors are allowed to visit the museum for free.
---
Magic Fountain of Montjuic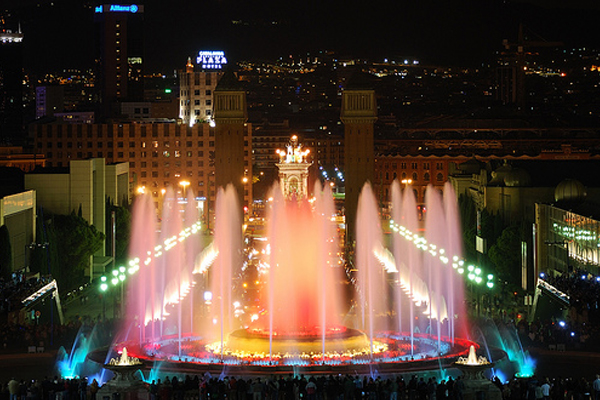 The fountain was constructed in Avenida Maria Cristina adjacent to Montjuic as a part of developments made during Barcelona International Exposition, 1929.  Carles Buigas is the designer of the fountain. The fountain is located close to Placa d Espanya on Montuic hill. Fountain was wrecked during the Spanish Civil War. In 1980 the fountain was renovated with the inclusion of light, music and water acrobatics.
Music performances are held only at specific timings. In the months of October to April three shows are played on Friday and Saturday between 7:00 and 8:30 pm. In the months of May to September four shows are played every day from Thursday to Sunday from 9:00 to 11:00 p.m.
Free entry definitely saves your money but to enjoy or exploit the place totally visit the location early to avoid crowd. These free things are equivalently fun to do like paid things. In fact, many people who are not on budget also prefer to visit these locations as they are offer real fun.