Hunza valley is the site of attraction for tourists around the world. It is famous for its geographical features and universal beauty. Hunza is also known as a 'heaven on earth' which is not an exaggeration.
Hunza Valley
Hunza is the merger of 3 of the world's highest mountains Hindu-Kush (west), Himalayas (east) and Karakoram (north) ranges. It's covered with snow-capped mountains and greenery. It's a spectacular and beautiful place in PK.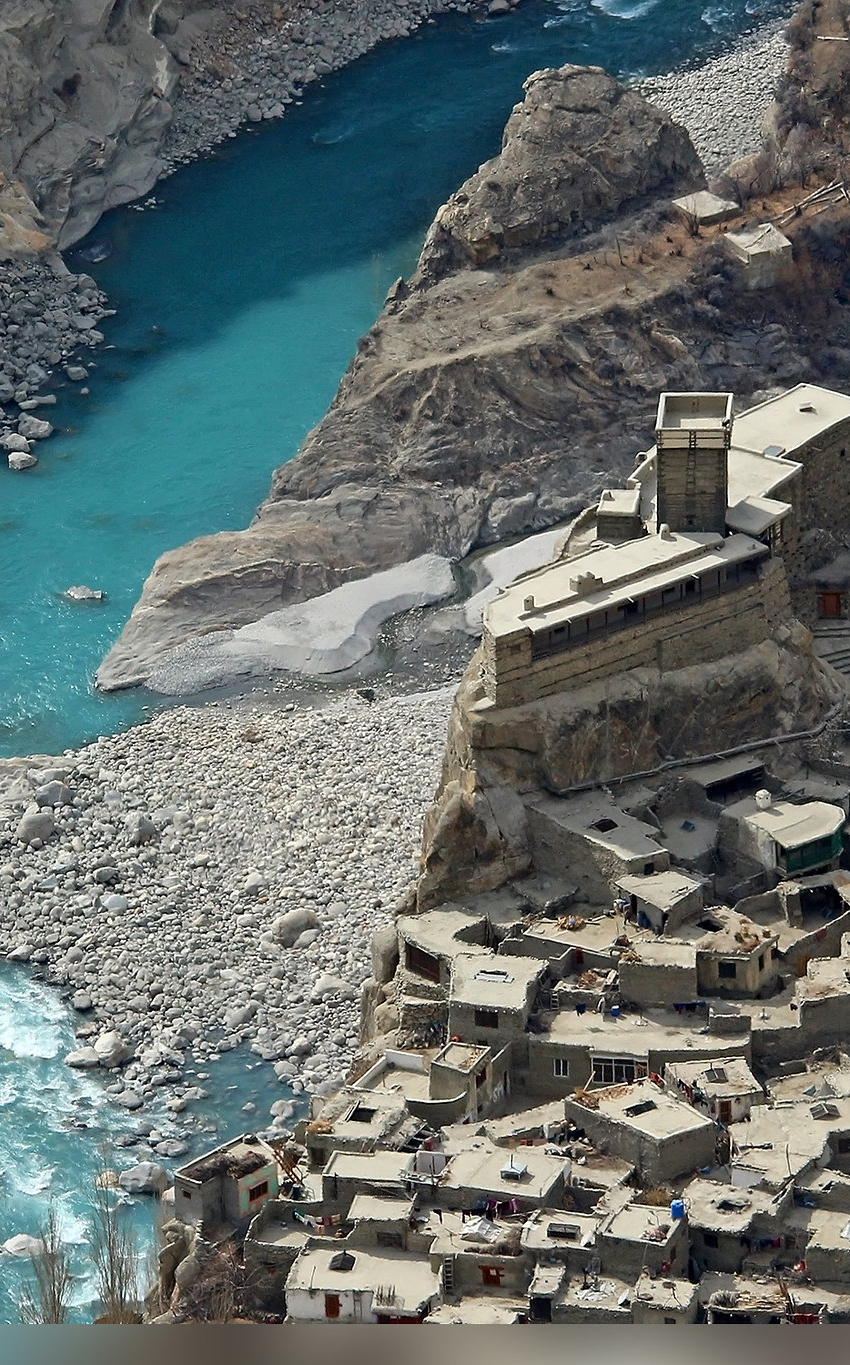 Location:
It's a mountainous valley in the Gilgit-Baltistan's region. Hunza is situated at the utmost part of northern Kashmir. It has unbelievable and spectacular scenery. It's bordered with the Wakhan corridor of Afghanistan and the Xinjiang region of China.
Weather in HUNZA:
MONTHS:

AVERAGE TEMPERATURE

HIGH

LOW

January

9.6°C
-2.7°C

February

12.6°C

0.4°C

March

18.4°C

5.4°C

April

24.2°C

9.2°C

May

29°C

11.8°C

June

34.2°C

14.9°C

July

36.2°C

18.2°C

August

35.3°C

17.5°C

September

31.8°C

12.4°C

October

25.6°C

6.3°C

November

18.4°C

0.4°C

December
11.6°C

-2.3°C
Best time to visit Hunza is from April to October.
---
Hotels and Resorts
As tourism is a common activity in northern areas of Pakistan including Hunza valley. The residents of this princely state (Hunza) and also the investors from out of the city serves have a wide range of hotels and resorts for the tourists. Here's a list of some which might help you if you want to visit this piece of heaven:
Baltit Heritage Inn
Haji Dream Land Hotel
Fort View Hotel Altit
Triple One Hunza
Hunza regency Inn
Hunza Hidden Place
Embassy Villa Suites, Karimabad
Hunza Panorama Hotel
Karakoram View Hotel
Borith Inn Hotel and Restaurant
CPEC Hotel, University road Hunza
Grapes Garden Guest House, Karimabad Hunza
Gulmit Continental Hotel
Old Hunza Inn
Hunza Lounge
Hunza Serena Inn, Karimabad
Pamir Guest House
Mountain Story, upper link road Aliabad
Diwan House Hunza, Gojal valley
"The Karakoram Highway" also known as Pak-China Friendship Highway:
For the tourists to have a safe journey to their destinations, Govt. of PK and China took several steps to establish a developed road which leads you to many dazzling places in Pakistan. For accomplishing this goal, a 1300 kilometer Karakoram highway which expands from Hasan Abdal in Punjab to Khunjerab pass in Gilgit Baltistan and Hunza (located 100km from Gilgit). Then, it passes into China and also known as the China National Highway 314. Due to its soaring altitude and the complications in which it was build up, it's referred to as the Eighth Wonder of the World. The highway is also a part of Asian Highway- AH4.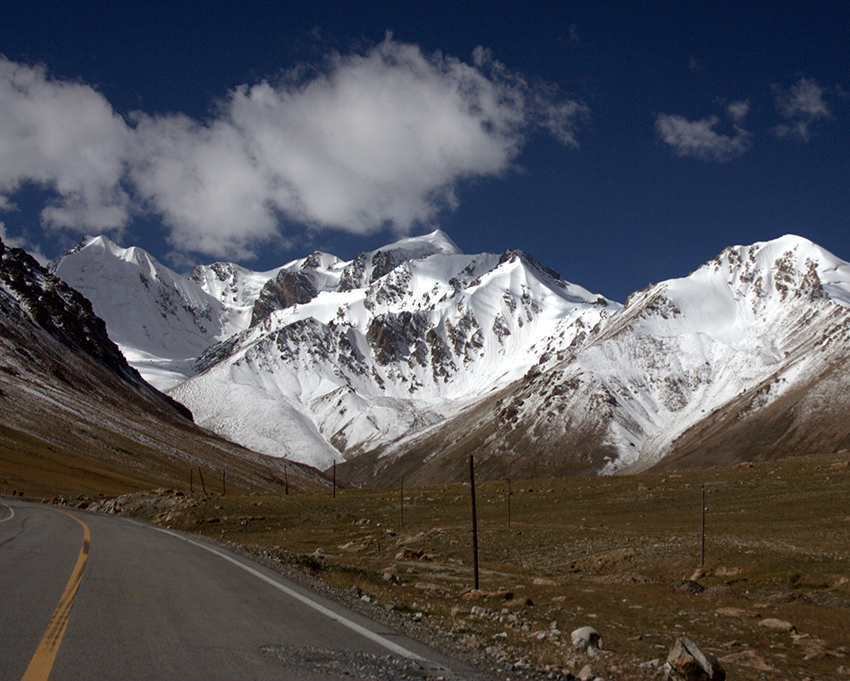 3 geographic sub-divisions of HUNZA- an unimaginable beauty:
1. Upper Hunza / Gojal valley
Gulmit
Passu Lake
Sost border
2. Central Hunza
 Altit fort
Baltit Fort
Karimabad
3. Lower Hunza
HUNZA is a well-known area for its vegetables and fruits.
A 1300-year-old Altit Fort has a royal, lush, and green garden which is gifted with plenty of fruit trees especially apricots, apples (so, crisp and juicy-a perfect apple) and peaches. This exquisite Hunza valley is notable for its attractiveness. Hunza has an exorbitant amount of variety of traditional dishes. The food in this region is enriched with a delicate taste. You will feel the authentic flavor of nature and purity in these foods. If you ever tasted the food of Hunza then only you can realize the feel of these mouth-watering dishes.
Traditional Dishes:
Hunza is very famous for its local eateries. Here is a list of some outstanding dishes of Hunza valley:
Go-Lee
Harissa
Chapshuro- also known as the pizza of the city. It's a huge, rounded, concave hotplate.
Shopan
Gittey
Hoi Lo Garma
Diram Fitti
Buttering Daudo
Tumoro Tea
Fenugreek soup
---
Top 10 places to visit in Hunza Valley:
Rakaposhi ViewPoint
Karimabad
Altit fort
Baltit Fort
Eagle Nest
Attabad Lake
Passu
Rush Lake
Gojal Village
Sost Border
There's water gushing from the mountains. That's just majestic, fresh and tasty- such pristine, cold, and awe-inspiring water.
Rakaposhi:
Rakaposhi is a 7,708 meters (25 551 ft). It's massive and planarity clouded. You can't optically see the summit but you can optically discern the base. Even without being able to visually perceive it, it just has this aura. It has the sensation, I mean grand-esque monstrosity. It's almost too much for your eyes to even see.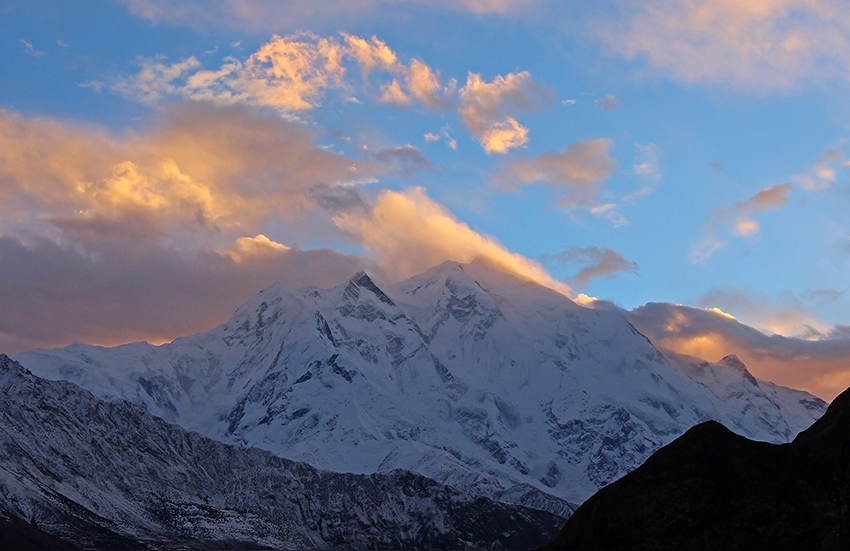 Baltit Fort:
Baltit Fort is one of the landmarks of Hunza valley. It's all composed of stone, wood balconies and unbelievable view again. It is just beyond even words. It's founded in the 8th CE; it has been on the UNESCO World Heritage Tentative list since 2004. It is located at a height. You need to have a splendid bird's eye to view on the houses of the village Karimabad from the terrace of the fort.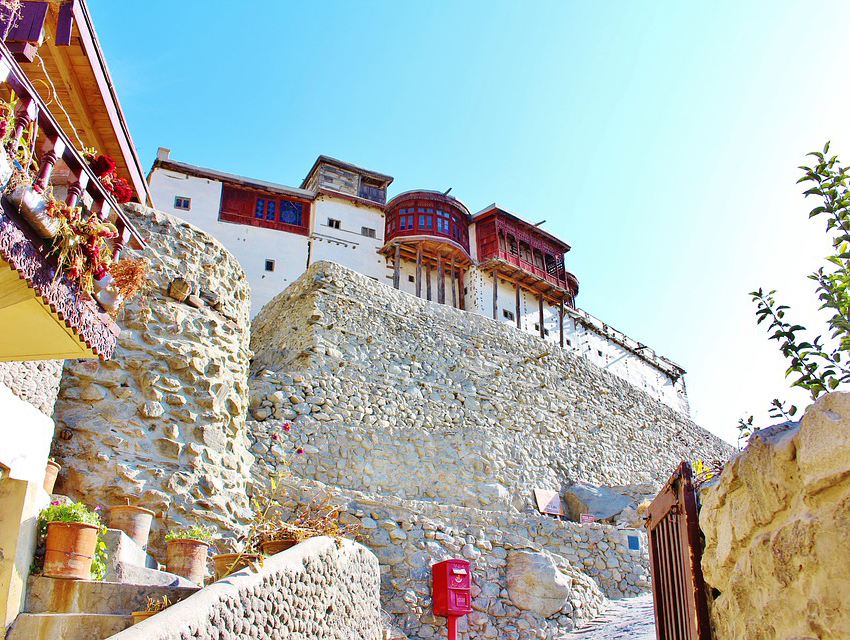 Altit Fort:
There is an Altit town in Hunza valley in GB where an ancient Altit fort is located. It's the oldest monument of GB. It gives an astonishing view that locks your eye in its incredible beauty.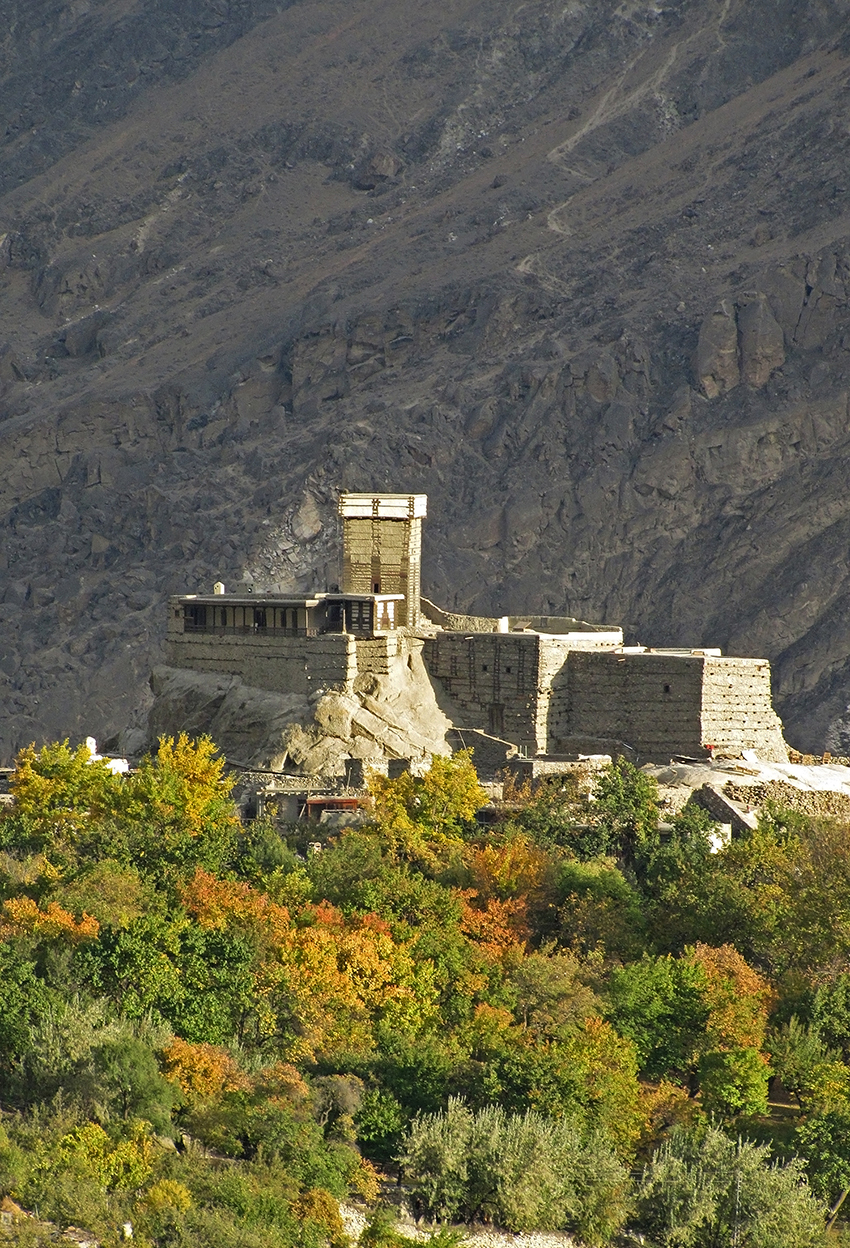 Eagle's Nest:
Eagle's nest has a jagged and sharp peak. Its 360 all around and it's mind-blowing. If you could ever verbally express that something could top this, you'd have to, like, leave the earth.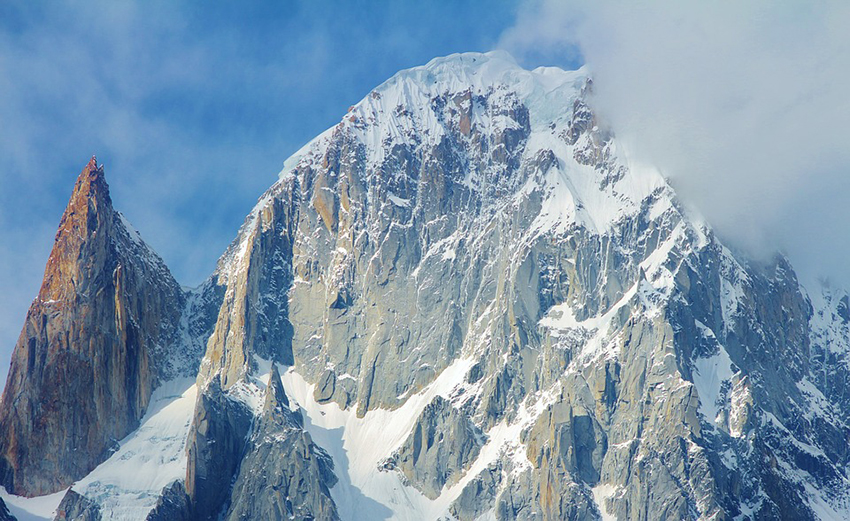 "Karimabad" also known as Baltit:
It's the capital of Hunza district in Gilgit Baltistan. It's also ranked as one of the "Best Tourist Site." It's located on the west bank of Hunza River in northern areas of PK. It is set amidst snow-clad mountain apexes of Rakaposhi. Tourists from all around the world enjoy the hospitality of people living in GB and the traditional food served here. There are many restaurants in Karimabad market.
Attabad Lake:
It's a lake in Gojal valley Hunza. The lake was developed in January 2010 due to the Attabad disaster. It offers fun activities like boating, jet skiing, fishing and other recreational activities. It's one of the best attractive tourists site.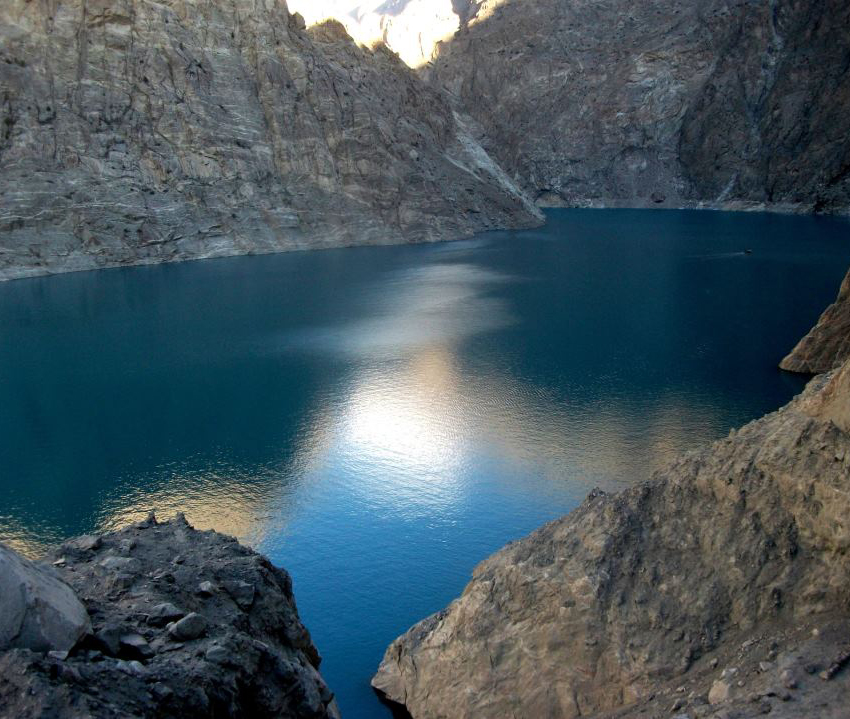 Passu:
Passu a small village in GB. It's situated along the Karakoram highway in upper Hunza. And 150 km upriver drive from Gilgit.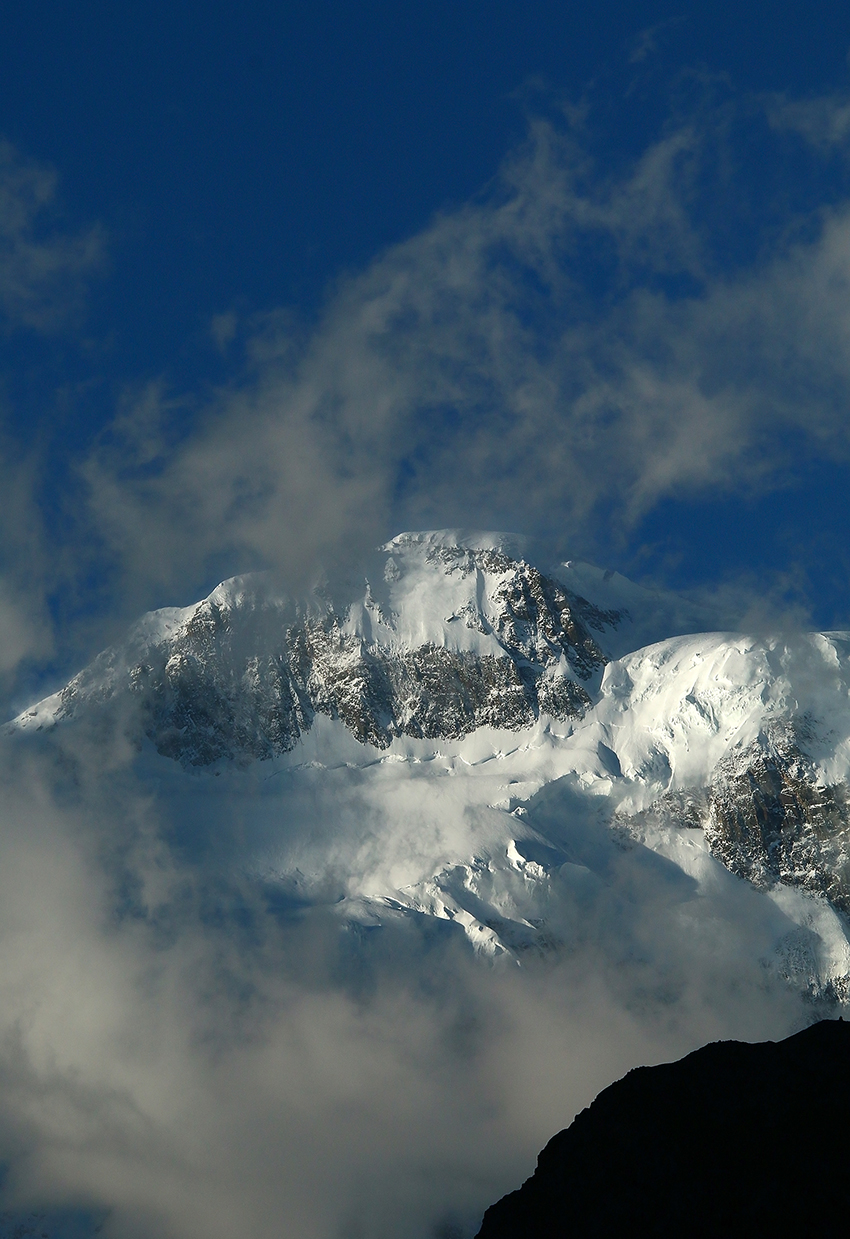 Rush lake:
The Rush Lake is a comely high altitude lake in Gilgit Baltistan. It is near Rush pari peak at an elevation of 5,098 meters above sea level. Moreover, it takes you into some of the most astonishing mountains resplendencies on earth. And has crossing glaciers, meadows, and terraced fields of Karakoram Mountain.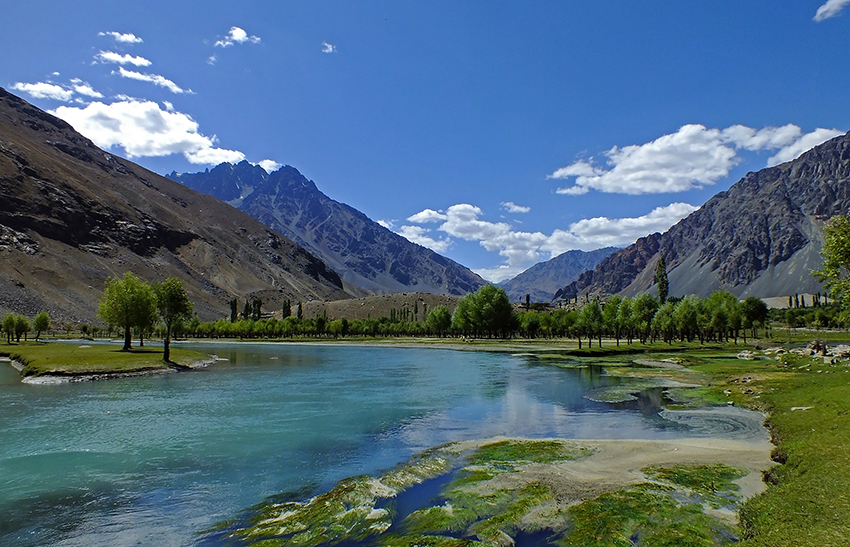 Gojal village:
It's located in the far north of Pakistan. It borders PAK and China at Khunjerab pass. It is the largest Tehsil of GB. Batura glacier is also located in GB.
Sost border:
It's a village in Gojal, upper Hunza. It is the last town in PK on Karakoram highway. All the traffic that crosses Pakistan-China border passes through this. The main languages spoken here are Wakhi and Brushki.
---
Shopping in HUNZA, GB:
There are 50 shops, restaurants, and hotels located on Karimabad's streets. One of the most immensely colossal magnetizations in this area is the variety of precious and semi-precious minerals and gem-stones. Many tourists visit Gilgit-Baltistan area for this reason.
People of HUNZA:
People in Hunza are known for their hospitality. They all are dressed up with modesty. People have a positive outlook and they are friendly with the known people as well as unknowns.
Development:
The government took many steps to develop this area. The main airport was established in Gilgit Baltistan, which is 105km from Hunza center. For the ease of people, ATMs were also set up there, where Pakistan Rupees and all International Credit Card (Visa; MasterCard) are accepted.