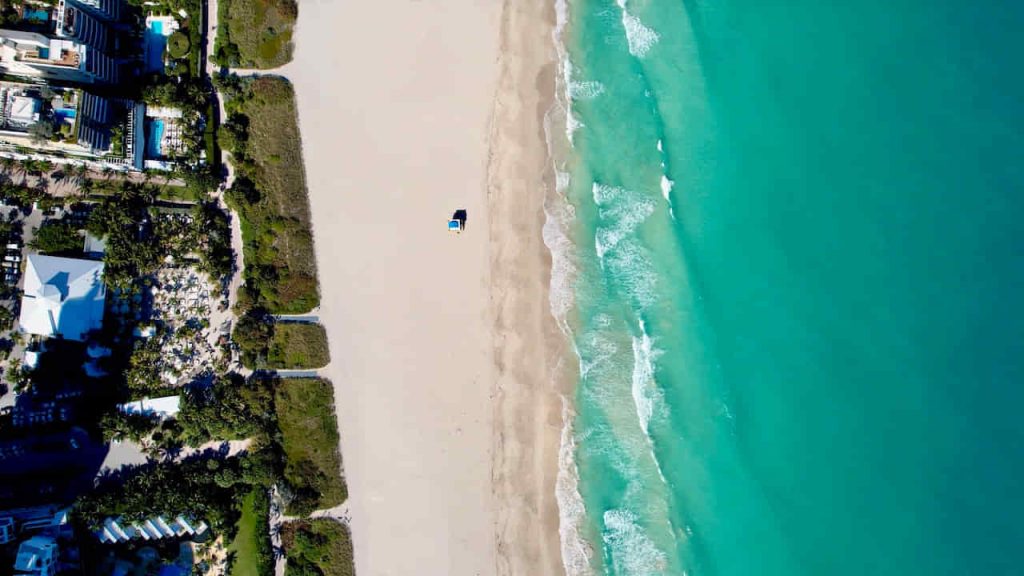 Florida is known as "The Sunshine State" because of the beautiful and unique Florida beaches that continuously enhance the tourism rate.
It is the state at the South American Bay – one corner is the Atlantic, and the other is Mexico's Gulf.
Florida became the house of heated wars until 1842 with Seminole Native Americans in the 19th century. It is the 3rd most populous and 8th densest populated state in the USA.
Moreover, it also has the 16th largest economy in the world if it was the country itself. This US state's economy relies entirely on agriculture, transportation, and tourism.
Furthermore, it is distinctive for its Cuban community today and is also the magnet for sun's worshipers worldwide.
Unwind and Relax at These Heavenly Florida Beaches
Our favorite sun and sand spots along the 663-mile coastline!
The reason behind Florida's tourism and fame is the pure and clear water of beaches. You guys will surely love the nature of these beautiful and romantic beaches!
Bowman's Beach, Sanibel Island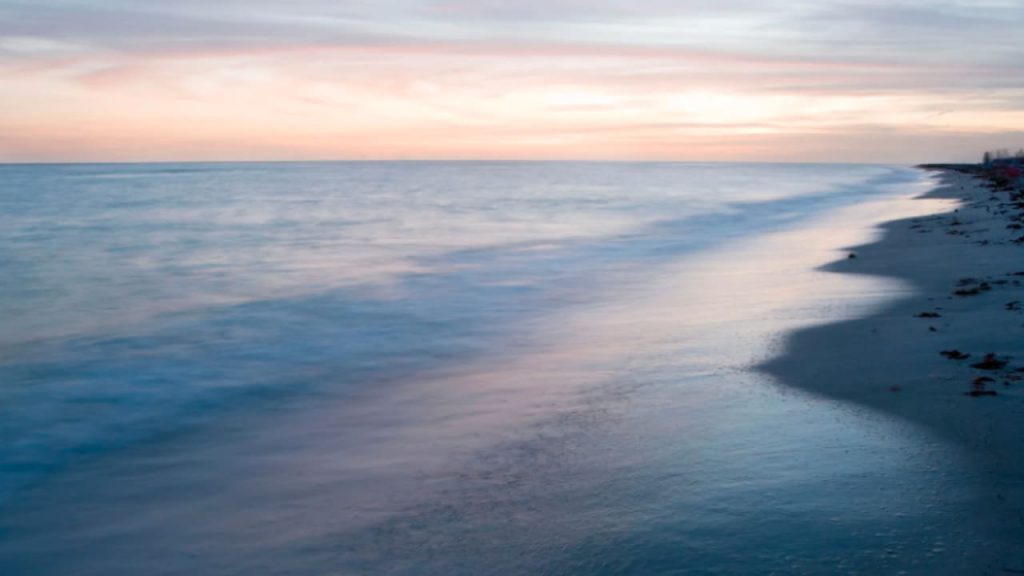 This family-friendly beach is conveniently located off the main unspoiled Sanibel-Captiva Road. So you've to take a road trip to reach the destination.
Bowman's beach offers all of Sanibel Island's pastel-colored sunsets, excellent shelling, and gentle surf.
It's also one of top Florida's beaches for various sports, including canoeing, sailing, and surfing!
Take a barefoot stroll on the immaculate sand here, taking in the Gulf views and collecting as many shells as you can carry.
Siesta Beach, Siesta Key
White-sand beaches do not have to be found in the Caribbean!
On Siesta Key, a short drive from downtown Sarasota, you may sip a beverage while gazing out over the glistening Gulf of Mexico.
Spend the day wandering the beach hunting for shells or renting a kayak and venturing out into the blue, peaceful seas.
Destin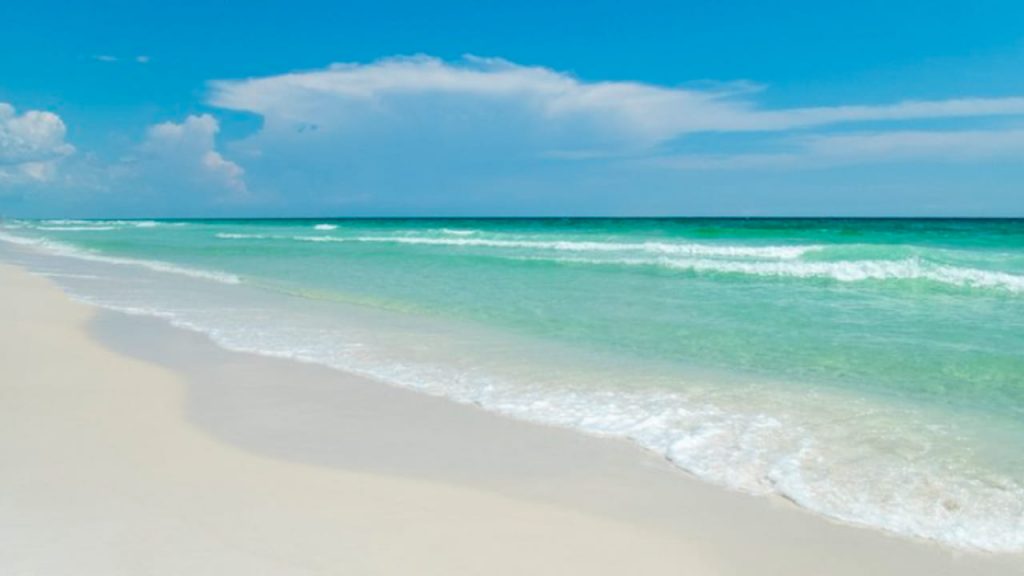 This classic Florida beach provides all you need for a fantastic beach holiday, with lots of exciting things to fill your time – Destin features many adventure state parks.
Families visit Destin for the pristine dunes, beautiful Gulf seas, and abundant sunshine.
Fort Myers: White Sand Beach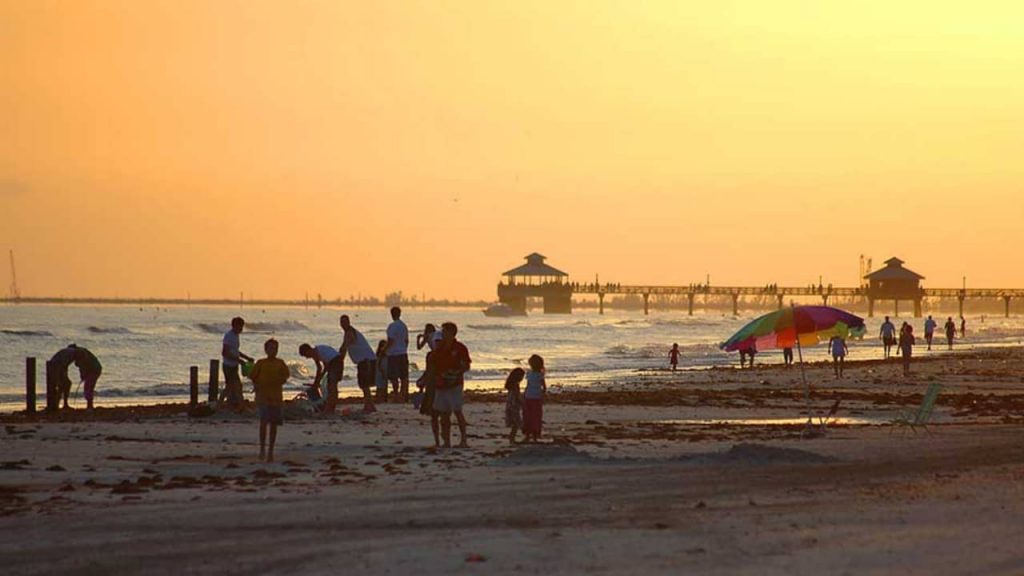 The Fort Myers beauty is hidden in its uniqueness,' White Sand,' situated on the shiny Gulf Coast of southwest Florida, providing an ambiance of walking on the white powder!
Fort Myers is a damn famous tourist destination because of its long golden beaches, fabulous shore fishing, and high-end shopping. Just lying under an umbrella on this pristine beach is blissful too!
Moreover, you can also get a chance to see 'Dolphin' surfing. Paddling on Hickey Creek and exploring barrier islands with the adventures in Forida's Paradise boat tour are also worth watching.
To your surprise, it is also one of the candidates for your Honeymoon Destinations.
On the contrary, do you want to watch panthers in Telegraph Cypress Swamp, Babcock Ranch, and alligators? This is the chance to get to know a different side of Florida at the Edison & Ford Winter Estates!
Great golfing and fresh seafood are available in very nice restaurants. Many places are around the beach to grab a quick bite to eat after the swim.
Cedar Key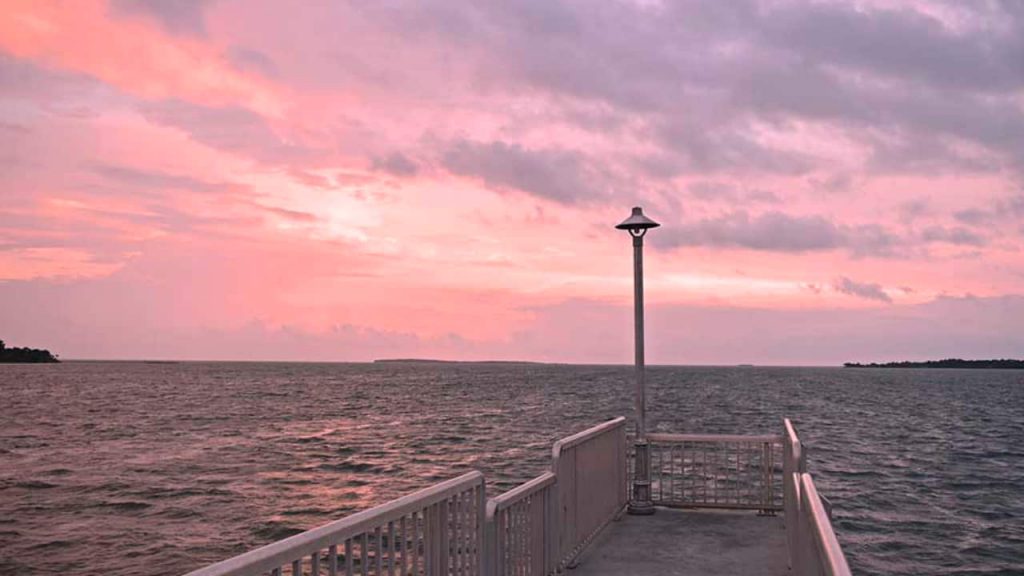 This enchanting little island, Cedar Key, is about 100 miles north of Tampa and fifty miles southwest of Gainesville.
It has been well-known for Cedar Key National Wildlife Refuge since1929, a collection of tiny islands with paths and abundant birds. You can get a chance to view rare white pelicans, majestic bald eagles, and vibrantly pink roseate spoonbills. And many other species of birds that make the islands their home.
Furthermore, this is an eye-catching destination where you can spend your day on the deserted beach by lying on the sand. The most extensive habitat of this area is Cedar Key, located on Way Key. It is a region that was discovered and taken over by the artist.
Therefore if you have artistic taste, consider visiting in April – the time when 120 artists from all over the world come for the annual festival.
The islands are a beach lover's paradise. And it is hard to tell which of the beaches is the most beautiful. Beachcombing, hiking, fishing, boating, or canoeing are the favorite fun activities here.
Vanderbilt Beach, Naples Florida
This beach area is spread between two parks, south of Delnor Wiggins Pass State Park and north of Clam Pass County Park. Moreover, the Gulf shore is lined with tall condominiums.
Beach accesses are fewer, but there are three main access points for the public. Along the beachside, plenty of shaded picnic tables are placed.
Mangroves, cabbage palms, and oaks are also the reason behind their beauty. A shallow backwater runs through the thick mangroves, which emerge a mile up the beach, flowing into the clean waters of the Gulf at Clam Pass.
The beach is half a mile away from the parking and is reachable via a wide boardwalk through shady mangroves. Most people walk, but a motorized tram is also available.
Once you are out on the beach, there is an excellent snack bar, and beach vendors rent out all the necessities to visitors. So you should avoid taking gadgets on a beach picnic along with you.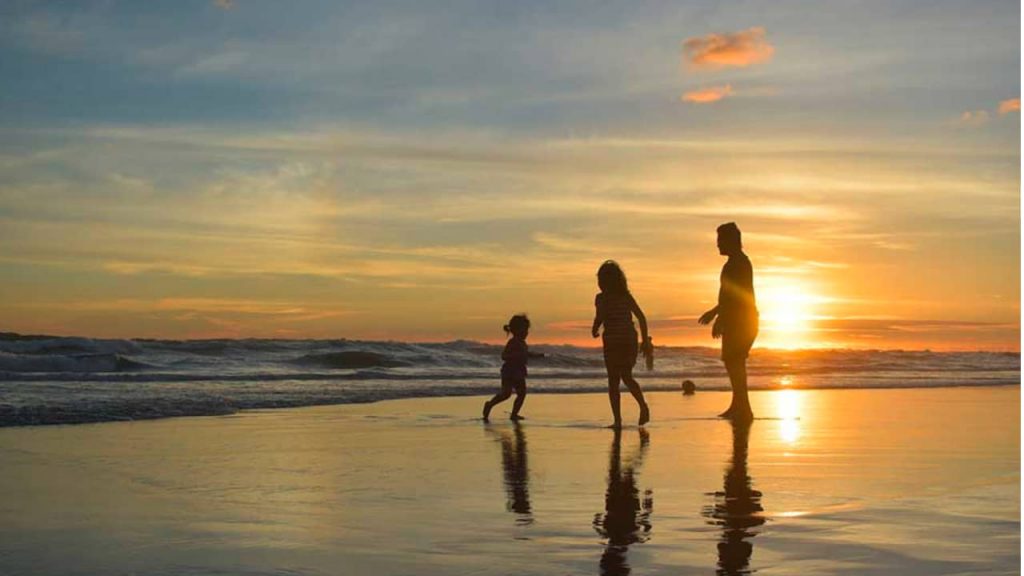 The Naples Fishing Pier is one of the must-see destinations in Florida. It is also one of the best family beaches around the world.
Moreover, this beach is an eye-catching attraction close to downtown, with boating, as the primary mode of transportation.
The importance of this beach is hidden in the recreational rather than practical realm. You can also bring a rod for fishing or enjoy watching others on the reel in their catches. It is natural relaxation for fishermen, strollers, lovers, and pelicans.
The white sand of the shore meets waves that relax beach lovers (six miles of flawless). The pier and beach never close, providing the perfect place to catch a sunset view into the endless sea.
Tiger-tail Beach, Marco Island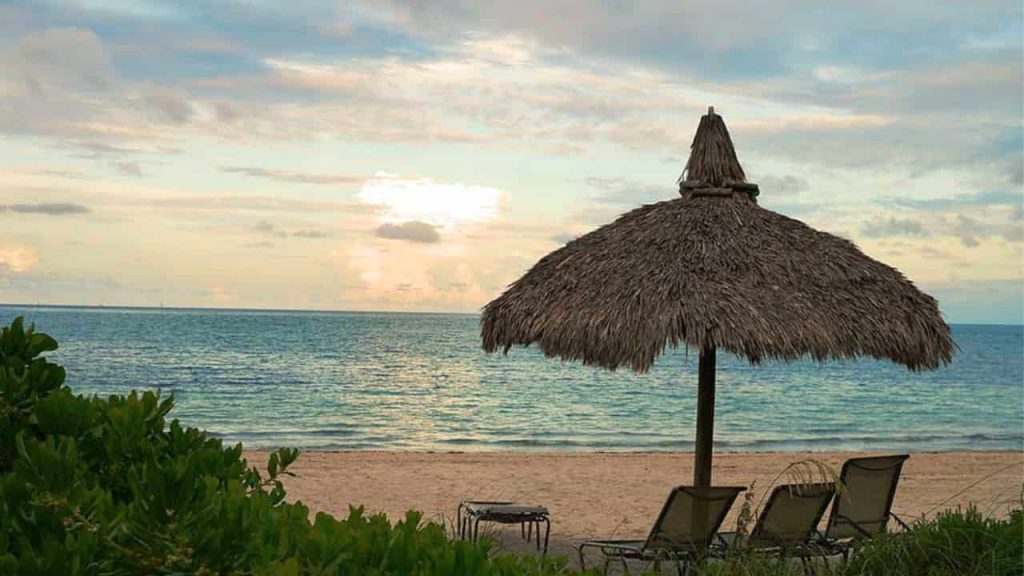 Sand Dollar Spit is accessible from Tiger-tail Beach, the public access operated by Collier County, and is known for its seashells.
Also, a lagoon has formed at the public access that fills with birds, especially during morning breakfast hours. The entry also has water sports rentals, a food concession, playgrounds, and restrooms.
You can swim across the lagoon or walk toward the south, where it connects to the land to get to the Sand Dollar Spit.
Haulover Florida, Nude Beach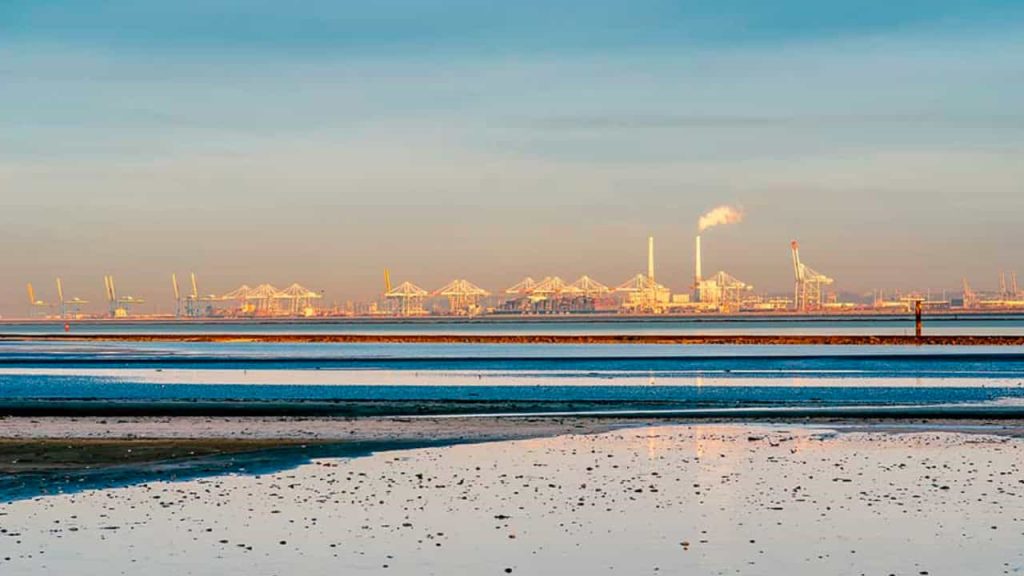 Haulover is well known as the pearl of Florida and ranked among the top 10 nude beaches. It is the oldest and officially recognized public one.
It is located on a welcoming wide strip of sand north of B.A.L. Harbour, centrally between Miami and Fort Lauderdale. Plenty of parking and restrooms are available within convenient walking distance. And, of course, the Atlantic Ocean is lapping gently at its shore, making it family-friendly.
"This is the only place in Florida where you can go and feel like you're also part of a community," says Shirley Mason, the driving force behind creating a clothing-optional beach in Miami. "I chose a spot where I would go and feel safe with my daughter."
Gay naturists from around the globe are also behind the fame of Harbour, says Seth Paronick, a member of the board of governors of the B.E.A.C.H.E.S. Foundation Institute. His advice: "Come, stay at a clothing-optional guesthouse in Fort Lauderdale. Enjoy Haulover by day and the gay nightlife in Fort Lauderdale."
Fort De Soto Dog Beach, Petersburg FL
Fort De Soto offers huge fenced areas for large and small dogs, including dog showers for hot days. On beaches, dogs are allowed anywhere in the park on a six-foot leash.
The Paw Playground area is also an exception where dogs are allowed. They can also run free inside the fenced areas – you can cool off your dog by hosing him down, and drinking water is available too.
Moreover, the park also has plenty for two-legged visitors too. There is an old Spanish fort to explore, gorgeous gardens, overnight camping with plenty of amenities, and picnic areas.
The 5 Ultimate Florida Beaches With FREE Access
Break out the beach towels, sparkling water, and suntan oil — it's time to surf it up with the best Florida places for free beach access.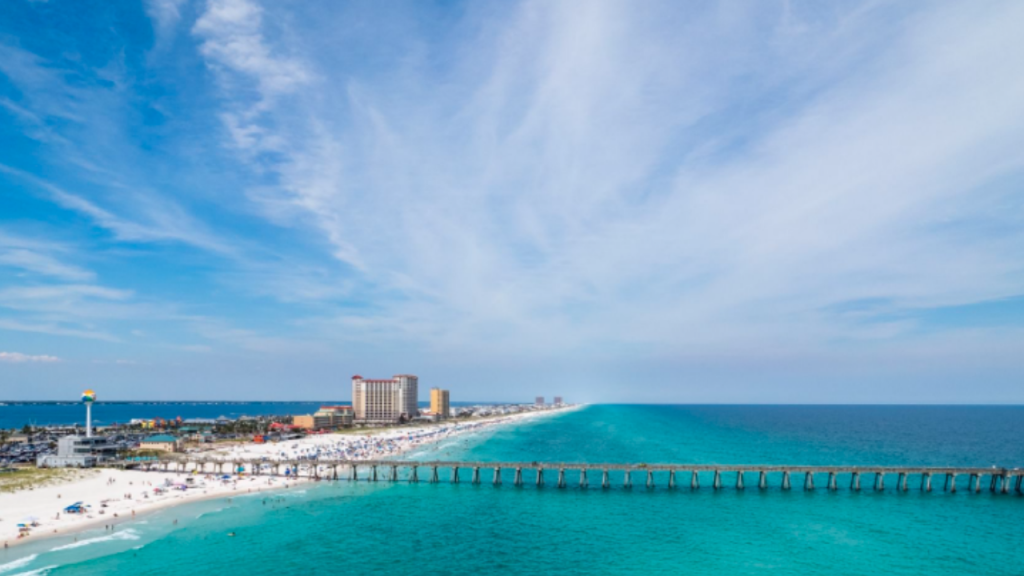 1. Pensacola Beach
Cobalt-emerald waves beckon beach-goers from around the globe to the top of the Panhandle at Pensacola Beach.
The combination of sugary and warm sands and picturesque horizons give the ultimate milieu for boating, snorkeling, and even dolphin-watching for sharp eyes.
Parking is free, the surf precise, and the water perfect for individuals and families alike for playing and swimming. Many nearby restaurants satisfy your appetite once you've gone for a relaxing swim.
2. Delray Beach
One of the less touristy locales in the off-season, beach lovers will fall for the sights and wildlife that populate Delray Municipal Beach. The water is so clear you can gawk at the fish sans any goggles.
But the parking is metered and limited; try the Schoolhouse Square lot, then walk.
The beach is calming and quiet, and a savvy find if you enjoy relaxation instead of the busier beach crowds—an exceptional beach for families and warm sand aficionados who crave lazy, sun-soaked days.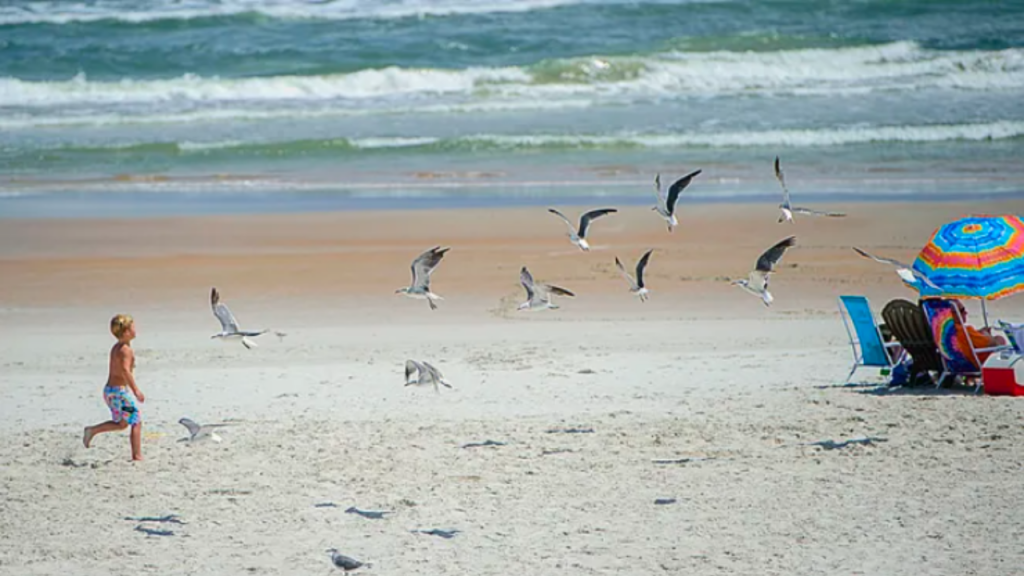 3. St. Augustine Beach
Body surfing strolls across the dunes at low tide, and sand fine as powder depict the sweet life on St. Augustine Beach.
Parallel parking is a short jaunt from the coastline. Families with children and couples convene on the beach with no lifeguards, and showers and restrooms are complemented with recycling bins for a further green experience.
The City of St. Augustine is lauded as one the oldest on the northern and central coast of the U.S.
There are restaurants and enough visitors to people-watch while beach strolling, dipping into the soothing waters, or lounging at leisure.
4. Jupiter Beach Park
A 156.5-mile jaunt from Orlando takes you to easy beach walks and fishing on the pier at Jupiter Beach.
The park is moments from the sand and sea. While visiting, indulge in jetty travel or laze in the on-site lagoon.
This beach is an excellent escape from the bustle of the city and an even more remarkable find for smaller children.
Parking is tight so consider trekking light.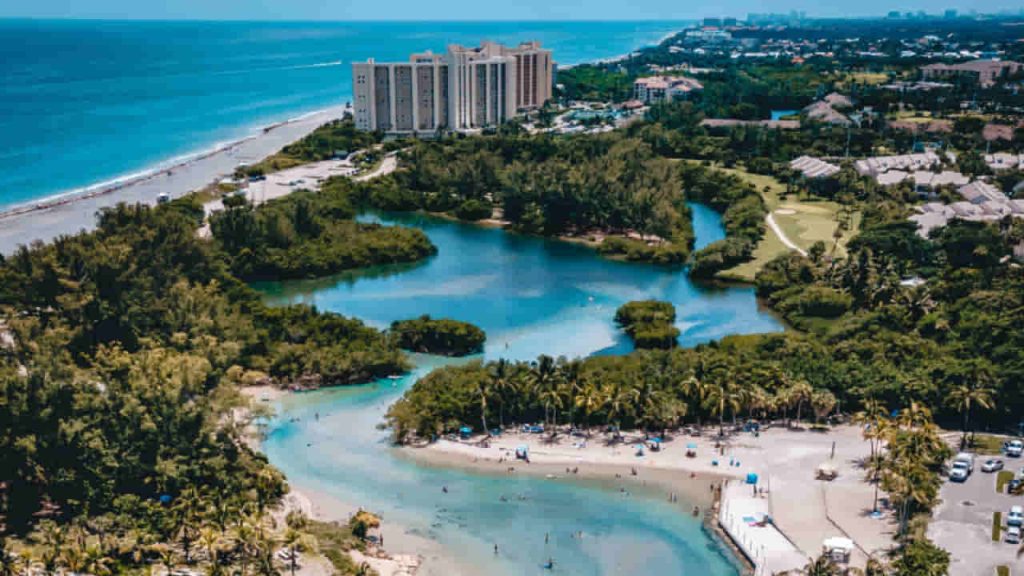 5. Indian Rocks Beach
This beach got its moniker from a Native American medicine man's healing for an Indian chief!
Water from a sulfur spring was the curative of legend next to Indian Rocks Beach. The beach features a boardwalk, a dog park, and free parking as a nature preserve. Soft, white sands and pristine blue waters are only part of its vistas — you can glimpse seashells everyplace.
Make it a vacation by lodging nearby. A cafe and restaurants are a short stroll, with a library and boardwalk stretching through mangroves and a stunning view of the Boca Ciega Bay Intercoastal waterway.
Few places in the U.S. boast pristine sandy vistas and water just as crystal clear. Add in sunset views and refreshing sea and marine life, and there's never a time better than now to get back to the beach!
Find the Answer to Your Questions
Are Florida beaches private?
No, there are only some areas where locals aren't allowed.
Can you drink on the beaches in FL?
Yes, it is legal.
Can you smoke on the beaches?
No, it is strictly banned in public places.
Can you swim on Florida beaches?
Yes, you can, but within the safety range.
Where are Florida's best beaches?
They are everywhere because it is pretty famous for its beaches.
Can you drive on the beach's shoreline?
Not on all beaches.
Can you camp on the beaches?
Yes, if you want.
Can you grill on Florida beaches?
You can't grill on the shoreline; there are rental properties to do BBQ.
Can dogs go on Florida beaches?
Yes, there are many beaches in FL, which are dog-friendly.
Which beaches have white sand?
1. Caladesi Island
2. Clearwater Beach
3. St. Pete Beach
4. Anna Maria Island
5. Longboat Key
6 Lido Key
7. Siesta Key
8. Fort Myers Beach
Which Beaches have red tide?
Beaches of East Cost have a red tide.
Which one has clear water?
Fort Mery's beach that's on the list; it has clear water.
What are Florida beaches safe?
Every beach has the exact safety measurements.
What time do Florida beaches close?
There is no time restriction, but there is the possibility that some specific areas, such as parking, close after a particular time. 

Beaches are open 24/7 for a walk and swimming except for private beaches, but they are few.
How many beaches are in Florida?
663 miles of coastline with 189 official beaches.
Final Verdict: MUST-Visit the Florida Beaches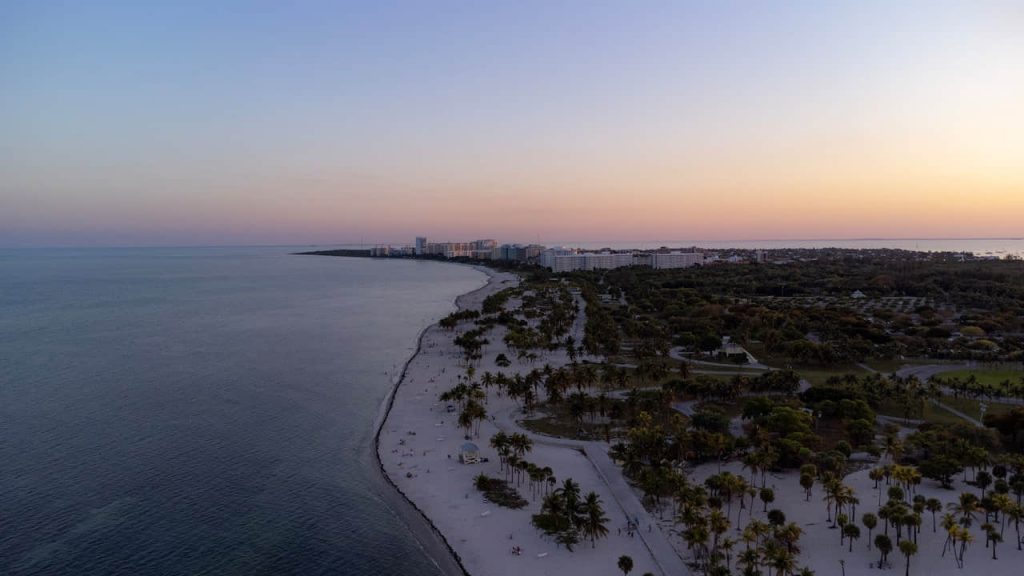 The Sunshine State is a year-round travel destination for inhabitants of the East Coast and beyond, with over 663 miles of coastline.
The variety of beaches in Florida, from family-friendly to party-oriented, attracts a wide range of individuals.
Because of their beauty, atmosphere, and convenience, Florida beaches are a must-see!