I am pretty sure that Florida is not an unknown state to anyone but many people don't know about the specialty. Florida is one of the most popular states in South-eastern United State and mainly focus on the tourist trade. Resident includes people of different ethnics, racial and religious background. People from Latin America are the most immigrants that live in Florida. And they are mostly European Americans around 65% of the population recognize as white. Culturally this state is not much different from other parts of America but being influenced by the immigrants. There are many places to visit in Florida.
About Florida:
Florida was discovered in 1513 by Ponce de León (Spanish Explorer) and later he claimed it for Spain. Florida itself took stand for Spain many times until Spain sold it to the United States of America in 1819.
The population is rapidly increasing as compared to other states. Moreover, if talk about economically, tourism is the base and hotels, leisure activates are the add-ons. An agricultural state produces a large number of fruits and vegetables which contributes to the growth of the state.
The Temperature in Florida:
Temp has major importance when you travel along some new and unknown destinations. An average winter's temperature in south Florida is 68.5 (F) degrees and 53.0 (F) degrees in north Florida. Summers are quite dry with average temperature in Florida around 82.7 (F) degrees, and 80.5 (F) degrees in the north. Therefore, this detail will help you with your packing of gears.
Attractions: Places to Visit in Florida
I briefly discussed Florida but my main concern to talk about the Florida vocation spot. The main attraction points which attract people from all over the world.
One thing you can easily say that where ever you live in Florida it doesn't make any difference.
Because you are only a few hours away from the ocean. On the other hand, it doesn't mean that all cities are alike.
Actually, each of them has its own history and story to tell whether its large metropolitan city or small community. In Florida, you can enjoy the excitement of the big cities plus the relaxation. And the quietness of the small town but it depends on the taste of the visitor. Moreover, Florida has the number of beaches to pay a visit.
You just heard about the top destination of Florida. This Sunshine State has a lot to offer to draw the attention of the millions of people every year. In 2016, the record from the state tourism division shows that Florida welcomed around 116.5 million visitors.
We can categorize Florida into four mainland regions, the coastal plains, the upland, the Everglades and the Florida Keys.
Florida has been altered by the development. Some original topography has been reserved as a state and in the form of national parks too. This is the only state of the US which offers many places to visit in Florida.
Tourists while planning their holidays for Florida consider rental home as an accommodation such as beach houses and cottages. These are best to enjoy the breezy wind of the sea and have some quiet and peacetime.
Below are the 10 top places to visit in Florida
(1) Naples
City in the southwest of Florida famous and well recognized for shopping and golf courses. Naples a gentle getaway of relaxing on white soft sand beaches. The shops at boutiques plus dine at some unique restaurants and don't miss out the visit to the Museum of Everglades to look at the history. An airboat ride through mangrove to catch a glimpse of wildlife. If you are a big fond of wildlife than make sure you book in advance on tropical bird spotting tour, dolphin and manatee. This spot is one of the favorite places to visit in Florida.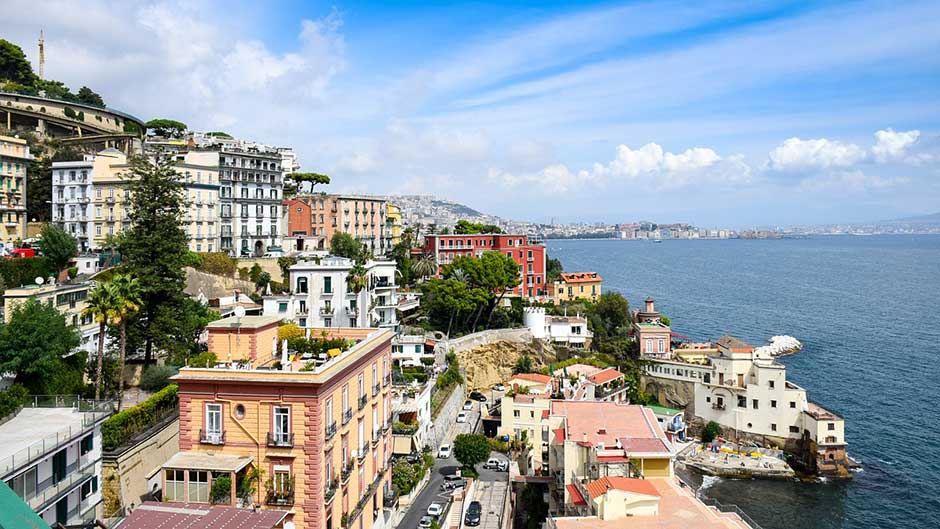 (2) New Smyrna Beach
It is situated on Florida's central Atlantic coast. A surfer hub which slightly different from the other vocational spot in Florida. Because things run here on slow pace means you can enjoy the white sandy beach, eco and community activities in a relaxed mode. And if I say that it is a laidback community filled with veiled adventures won't be exaugurated.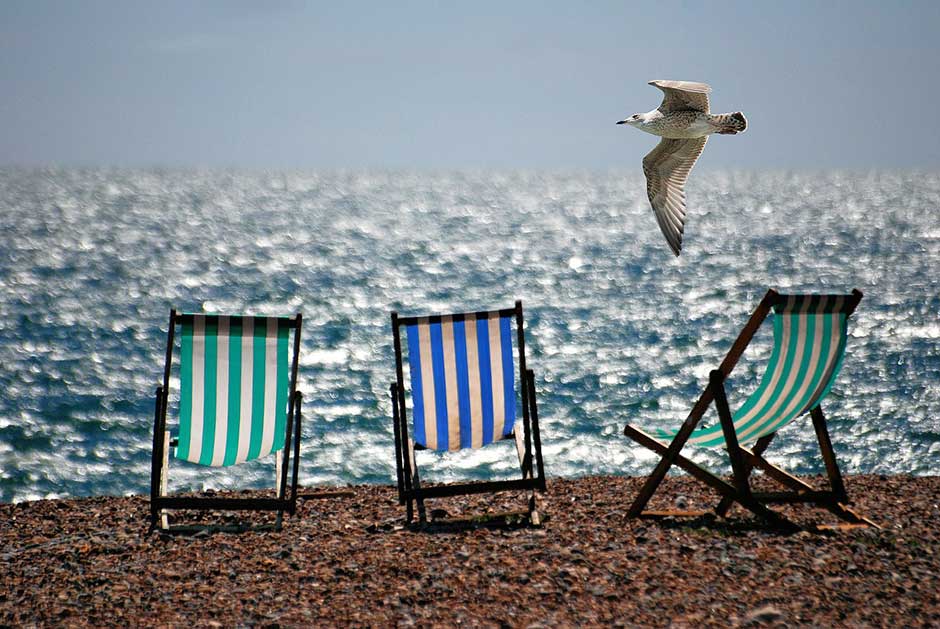 (3) Daytona Beach
A city on Florida's Atlantic coast famous for its hard packed sand due to which driving is allowed in certain designated areas. It becomes very popular in the early 1900s for high-speed automobile testing. It later became a place where the iconic 500 Daytona NASCAR race takes place every year. Fresh seafood for all those foodies who enjoy the seafood. Close to nature which offers many natures trails to explore. Daytona Beach has plenty of attraction to entertain you such as amusement park, historical places, and science museum. It all depends on how you going to plan your holidays.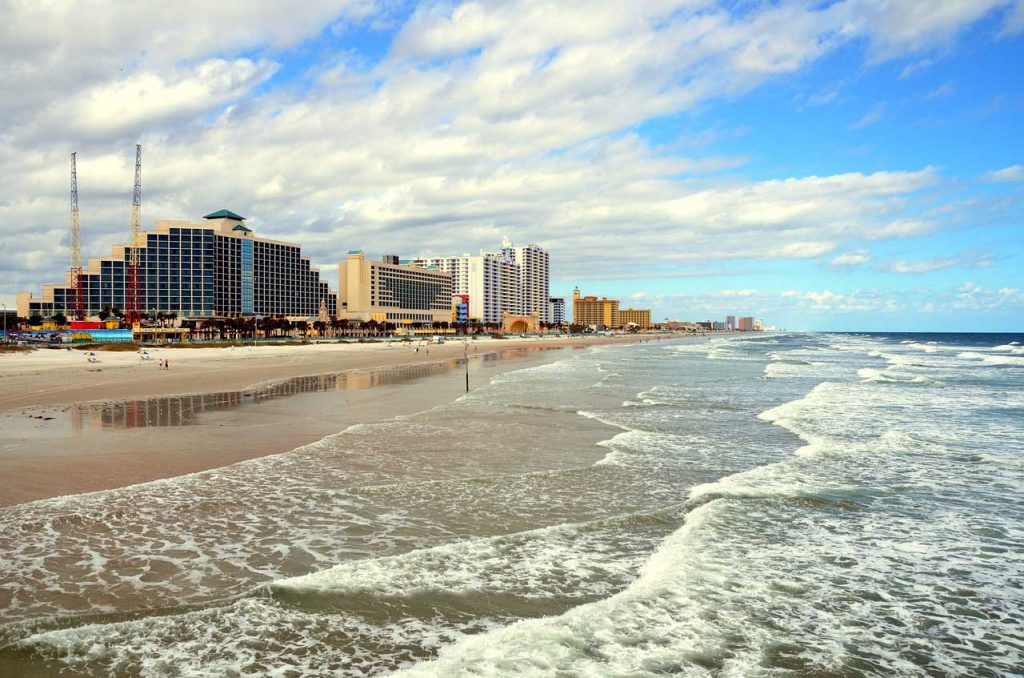 (4) Marco Island
An island situated close to Naples and at the short drive away from Everglades. Marco Island is one of the largest and well-developed lands among 10 thousand islands of Florida. It is surrounded by the Gulf of Mexico on one side and pristine mangrove on the other side. This makes it one of the top destinations for couples around the world. The island is famous for offering luxury alluring resorts to relax in tropical sun-washed white sand beaches. And that's not the end, the island has many more to show you such as the thrill of fishing and wildlife. Authenticate Italian cuisine and many restaurants delight your taste buds with fresh seafood. Shopping selection from swimwear and casual wearing to the finest designers wear. I can write more but I let you guys uncover the beauty of the island once you plan your holidays. In short, you got the basic now the rest is on you.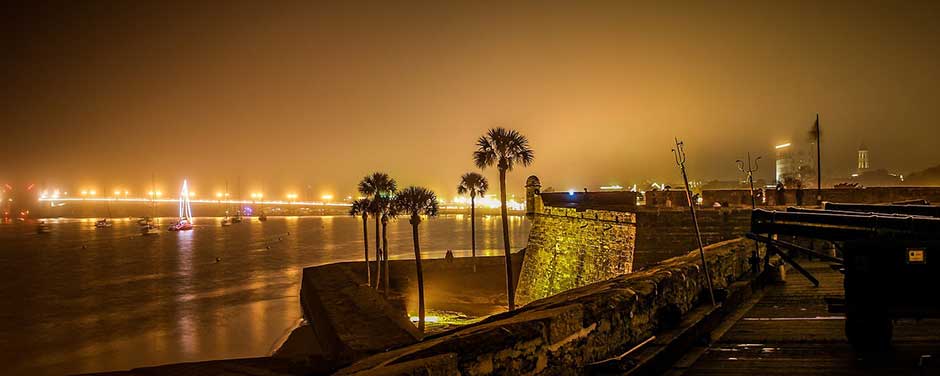 (5) Orlando
Orlando, the city of theme parks located in central Florida and the most visited vocational spot. It is not only for families but also for young singles. In fact, the people from all age group will find a surprising amount of things to experience here. It also offers a series of things at low budget or for free to enjoy such as monthly festivals, walking tours local attractions and many more. The fame of Orlando lies in a theme park and also the main reason behind recognition all over the world. But it is a place also known for its hospitality includes hotels, spas, and services suits to every budget and taste.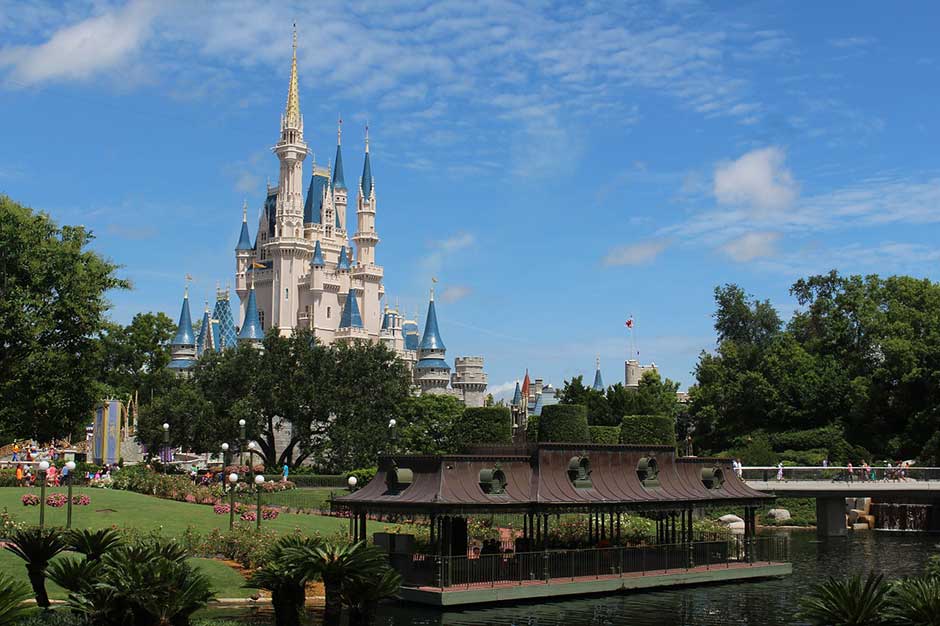 Art lovers will not get bored if they choose Orlando as their holiday destination. I would like to mention one of the coolest place name ICEBAR. It features a below freezing room and the bar is entirely curved from ice. A city full of never-ending adventures where you going to get tired but the city's excitement are limitless to boast you.
(6) St. Augustine
St. Augustine is on the northeast coast of Florida and it is the oldest city in America. So you will still find the narrow street and colonial architecture plus Romanesque style building which is hard to see nowadays. This Ancient city looks like a big museum with numerous art galleries, historic building, and live music shows. And if you get tired of watching charming architect then you can see the alligator farm, golf village, boutiques, and eateries. Well in St. Augustine you will find everything such as tourists with children should visit Pirate and treasure museum. Art enthusiasts will enjoy Lightner museum eclectic collections. Once you feel like to relax then the beach is at your corner.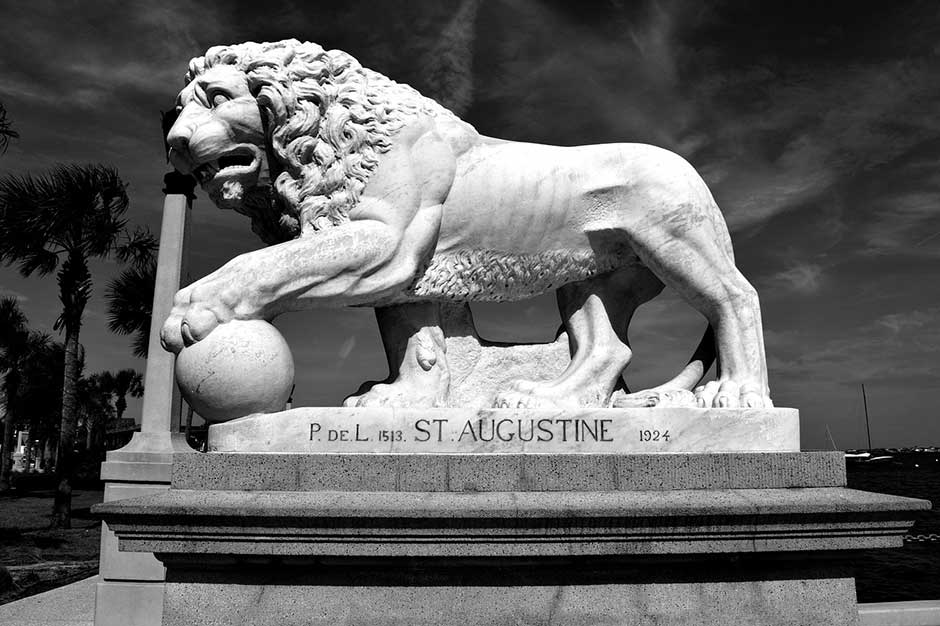 (7) Places to Visit in Miami Florida
While we talking about Florida how can we forget about Miami? It is one of the favorites on the list of places to visit in Florida. The world's iconic vocational spot. It has something to offer everyone while they are out there in Miami. Miami is a cultural, economic and financial center of Florida. I can keep writing on Miami and never stop but I leave it short. I just mention things that are more interesting such as underwater walking journey through Miami Seaquarium. 300,000-gallon tropical reef and discover unique experience. You will find the world best collection of Art deco Architect. Boat shows and car racing, art festivals, outdoor restaurant, and winery, actually you just have to name it. The best part about Miami is that it is the warmest city in the winter compared to others which means more liveliness.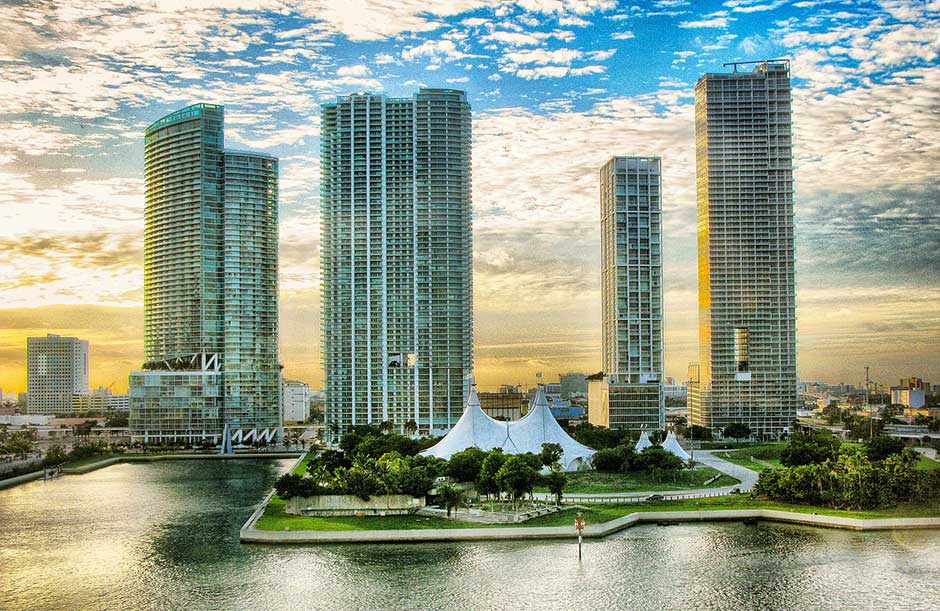 (8) West Palm Beach
A city in South Florida situated along Atlantic Ocean Coast separated from palm beach by the Lake Worth Lagoon. At West Palm Beach you will see nation's top musical and Florida's largest waterfront entertainment.  The best places to visit in Florida based on the tourists are Henry Morrison Flager Museum embellish by antique furnishing. Palm Beach Zoo is a place where you find sloths, koalas and anteaters in abundance. Peanut Island and Rapid Water park occupy around 30 acres and for sure there are many more to unwrap.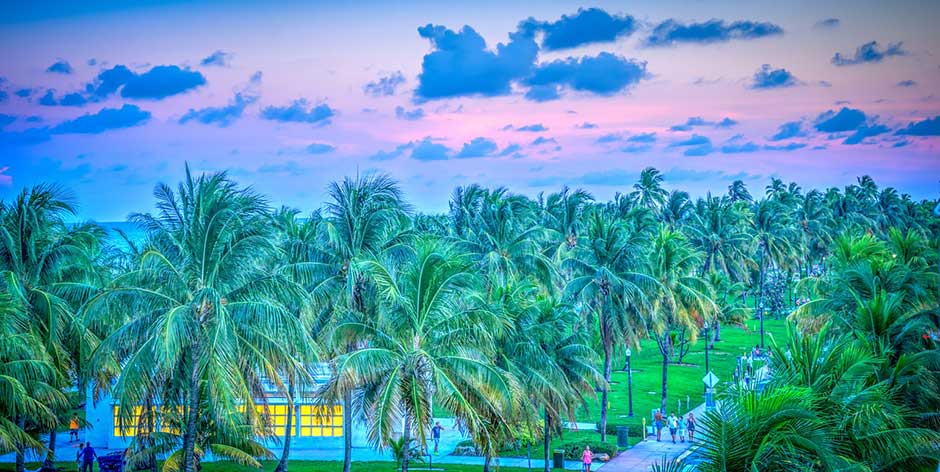 (8) Sarasota
Quite a well-known city on the list of best places to visit in Florida among the holiday's lover because of its world-class beaches. And if you are one of them who enjoy walking on the beach side. Fine art enthusiasts, relish leisure activities, food critics than Sarasota is one of the best places to visit in Florida which you should pick up for your next holiday plan.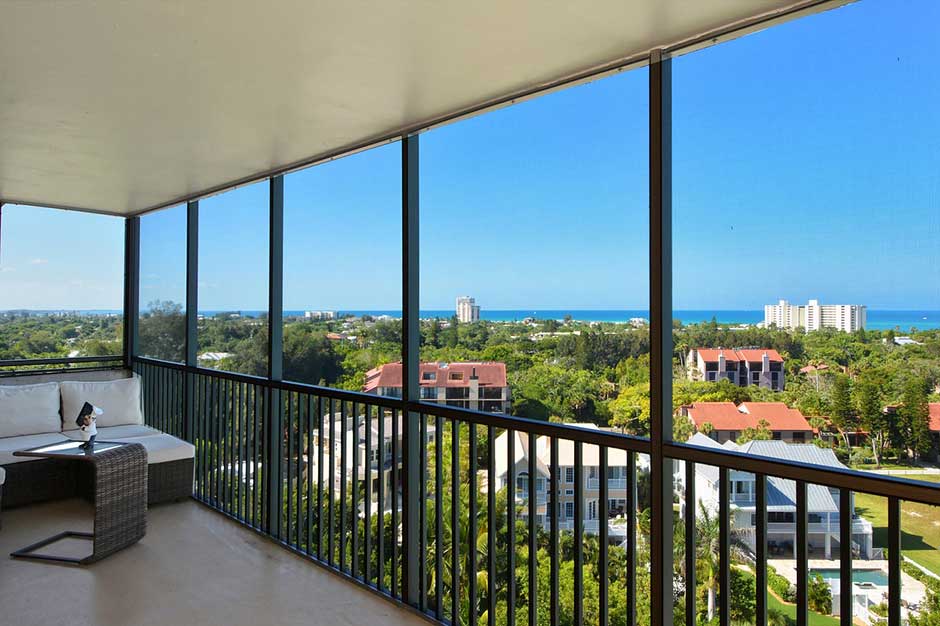 (9) Noccalula Falls Park
This is a special campground where Naccalula falls cascade over 90 feet into the Black Creek Ravine. Actually, there is a lot to explore in the park. Beautiful garden lined up with shrubs and flowers which you can view by walking on the paved trail system or by riding on the miniature train. Children get excited by availing the opportunity of a closer view of animals in Petting zoo plus playgrounds.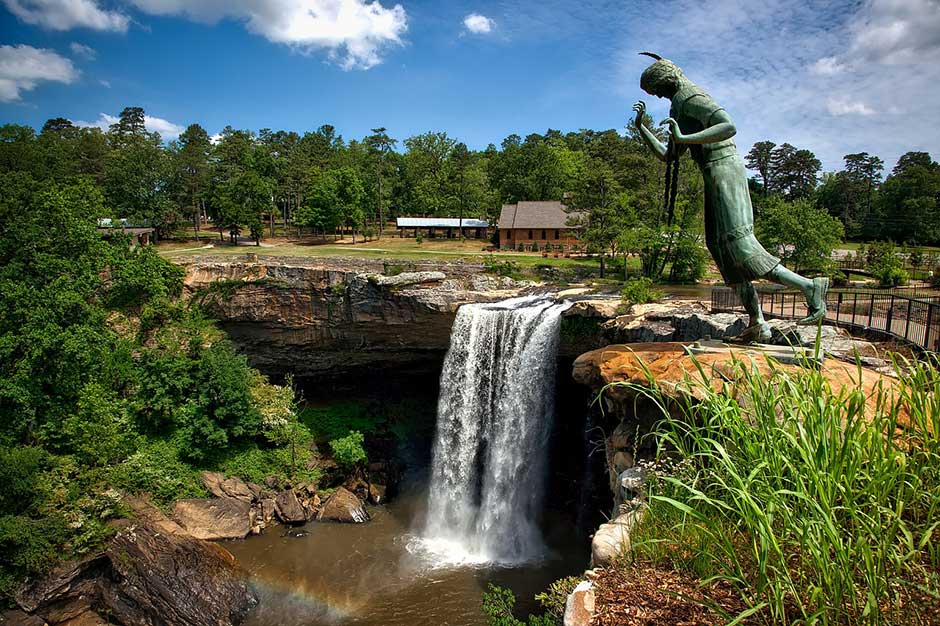 (10) Panama City Beach
It got your dream means no matter whatever kind of vocations you dreaming for, Panama City Beach will cover it for you. It falls in the top 3 beaches of the United States of America. Around 27 miles of beaches to pick up for your holidays and trust me each of them have their own unique ambiance and experience. Panama Beach must be on your hit list (Places to visit in Florida) because it has a relaxing nature.