When we think of tropical islands, we think of white sands, lush palm trees, and crystal clear water. All of these things can be found in abundance in the 700 islands that make up the Caribbean. It's no surprise that it's one of the most sought-after destinations in the world. People come from all over the world to experience the delights of islands such as Jamaica, St. Lucia and Antigua. Here are just a few reasons why you should put the Caribbean at the top of your list.
The beaches are undoubtedly the main draw of the Caribbean. They are pristine, and offer that unmistakable tropical feel. You'll find a wealth of beautiful resorts along all most of them, but there are some stunning coves to be found that offer a quiet place to relax. What many people don't realise however, is that the interiors of the islands are also beautiful places to see, with many mountainous regions and lush forests. If you take a trip, then a guided tour is well worth it.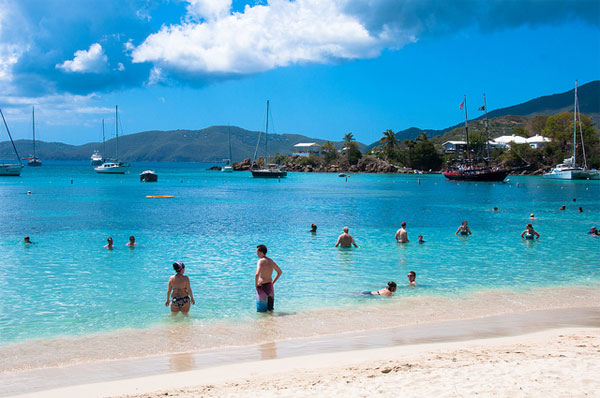 Culture is another huge factor that people will consider when they are choosing where to go. The Caribbean has some of the most exotic and vibrant culture that you'll find anywhere in the world. The food, colours and carnivals are all loud and exciting, which is exactly what you want when you're on vacation. Try something new when you visit, whether it's getting involved in a street party, or eating local cuisine. Resorts will often be able to help you get into the local customs and culture.
Weather in the Caribbean is almost always hot, and is perfect nearly all year round, other than stormy seasons, which are predicted well in advance. It's important to remember that the region is likely to be far hotter and sunnier than anything you're used to, meaning sun protection is essential.
The final asset that the Caribbean islands boast is their wonderful range of resorts and accommodation. The all-inclusive luxury resorts are a particular highlight; offering an incredible place to stay, alongside first class service and exquisite food. They're often found along the beaches, meaning you're never more than a short walk to the shoreline.
Few places offer the same lure of being able to get away from it all in such a beautiful location.  Consider the Caribbean for your next vacation.
Photo credit to Herkie