These days people are too busy in their scheduled life, if I say that day ends but work never ends, it's not wrong at all. Just think hypothetically that if we were not being blessed with night then most probably we just kept going on and on. So while having this routine life when we talk about travel, the first thing to come to mind is the vocations. Require a break from daily hustle and bustle to relax, recharge and rejuvenate and the best way to do so is to pack up the bag and visit wanderlust-worthy destination. But to do so once again you acquire time to plan out your trip which is quite a prolonged and complicated procedure. Here comes the person who can make this task simple as well as provide consultation services and plan out the whole trip package for you and most probably you already guessed about whom I am talking, it is the Travel agent.
What is The Role of a Travel Agent?
The travel agent also is known as a travel consultant who not only gives the quote for the trip but also does the booking for flights including accommodation, holidays activities and makes ready the travel arrangement from the scratch for individuals and groups.
Why Use a Travel Agent
Travel agents will go through with the people to plan their holidays within the set budget they come up with and in addition to that, they advise you places to go and local tourist attraction events and customs. I know that nowadays everything available on internet you can book your own flights, hotels but travel agent will add their neutral travel expertise which you not going to find anywhere else.
Why Being a Travel Consultant Should be Your Dream?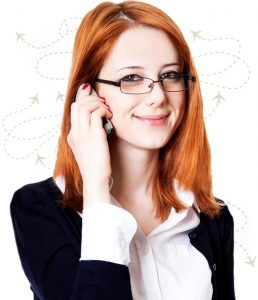 The travel agent can be a stimulating and valuable career for those who love to travel or looking forward to an exciting opportunity of working from home. You can start your own travel agent home-based business where you can be your own boss and work at your own pace. There are relatively several reasons to dream of being a travel agent which I am going to mention now
Travel and tourism industry from last decade experiencing a continuous growth and deepening variation to become one of the fast-growing economic sectors in the world. So the job opportunities are available out there in the market.
This is the industry where you go on free trips sponsored by hotels companies and resorts. We all know that planning a vacation is fairly expensive so working in such an industry where you have a prospect of availing yourself of extras is not a bad deal at all…
Travel agents get a base salary plus commission which means they work as sale persons who suggest things such as accommodation, and excursions and get paid a percentage for everything that they book for the clients. And if they work as an independent travel agent, there will be no wages but the ratio of commission much higher and in addition to that there is no boss to boss you around.
There are so many avenues of specialization to uncover and explore within the field so you will find lots of opportunities to discover and cultivate your strength and talent.
How to Become a Travel Agent from Home
If someone is interested in planning a career where they can work from home then a home-based travel agent is an excellent opportunity, especially for the mums who used to work full time but after having kids seems hard to balance both at the same time. The home-based agent is an independent contractor who sells their research, organizes and book travel arrangements for the client on the behalf of the host agency.
For becoming a travel agent from the home you need a small startup cost to initiate your business. No special education requirements to break into home-based traveling consulting jobs and for becoming a successful travel agent. The main research you have to do is to look for agencies for hire. Once you start working with the host, they will provide you with all the necessary tools, training programs, and education required to run the business from home. While working as a travel agent from home you have two options, one is that you work as employee on fixed salary or hourly rate same like 9 to 5 office job, the only difference is that you will be working from home and another option is that you work for a host on commission based where you have the opportunity to take the business to a large extent. Your earnings depend on the amount of work you going to take depending on your working hours flexibility.
The Requirement for Travel Agent Job
Mainly travel agents learn and get training on the job, but there are some schools that offer tourism certification and degree programs. These programs include marketing and sales strategies, travel planning, and air ticketing, and students can even learn about the specific destination of their interest. And when we talk about on-the-job training, it's mainly understanding the computer system that travel agents use to book flight and hotel arrangements. As we all know that no specific studies require, so if someone is interested to work as a travel agent they can start their career straight away after high school graduation. On top of that one needs to have excellent customer service skills including strong communication and telephone manners to get hired or work as an independent travel agent.
License and certification may or may not require because it depends on the states where you going to work as a travel agent. This process of documentation involves receiving a registration number which they have to display at the place of business. They also require an insurance of liability to cover themselves from clients in case of making any mistakes to their travel planning.
Travel Agent Job Without Experience
For this industry, you really don't need to have experience because it provides you with so much on-the-job training that you can easily perform your task. If you are one of those freaks that love traveling then you can easily carry on travel agent jobs as a career because you need to educate yourself on destinations and hotels and when you are passionate about something then you put your effort toward it. Well, you do need to have some general information such as how does market work and how you going to market your skills, be good in sales, and have good customer relationship then you can earn a bright future in this industry. So you should take things into consideration and move on step by step.
How to Get a Travel Agent Job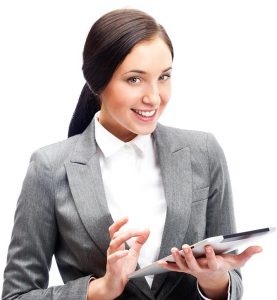 Once you had met the requirement and completed your homework then you can jump into an industry where you can apply for the jobs at any travel agency or you can be self-employed or work for clients privately.
But to run a business you should have experience that you can gain while working as an employee for an agency.
In the agency, you can start as a receptionist or reservation clerk till you gain experience and complete on-the-job training. Once you worked with well- an established agency then you can start an independent business but beforehand you need to develop a good relationship and require formal approval from the airline and other cooperation to offer discount and deals to clients and get credit.
Advantages and Disadvantages of Travel Agent Job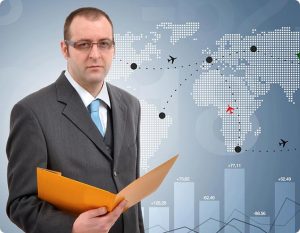 We all know that no matter whatever career we going to choose each of them has its own pros and cons, so the same applies to being a travel agent. If you are inspired and looking forward to starting your career in this field I will recommend you to do your homework first then decide and actually that applies to all fields. A suitable industry for those who love to assist people to plan their dream destination trips. Very challenging to meet new people every day gives the enthusiasm to keep a spark alive within you. Being a travel agent you have access to special discount vacation deals including airfare. They also have the luxury of working flexibility especially if they are independent and if they are hired by a remote company then they have an opportunity of working from home which is an ideal option for MUMS. A travel agent can be a lucrative career depending on the individual because you can make extras on the top of the base salary. Working as a travel agent can be an adaptable career but it depends on how each of you going to perceive it.
Working as a travel agent you will be going to face some drawbacks too but all jobs do have some. This industry depends on the market stability which is based on the economy and if it's not performing well people tend to travel less. Salary is comparatively low compared to other industries and the travel agent is basically working as salespersons who have to meet the target by the end of the month and if they are unable to achieve, it might affect their job.
FAQs
What Education Do You Need to be a Travel Agent
According to the research, travel agent needs to complete a high school diploma to start their career in travel agencies. Once they get hired, agencies offer them on job training programs. However, they are some certificates, diplomas and degree programs in travel marketing, tourism and a similar area which will be a plus point for someone if they had studied because there are some employers out there who prefer to hire employees who have some relevant educational background.
How Travel Agent Gets Paid
It depends, let me explain to you if travel agents work for agencies on a salary basis then they get paid by agencies plus earn commission on the number of sales they made on top of the target. And if your work as an independent travel agent then you earn commission from airline and hotels for booking customers for them. Most of travel agencies or agent don't charge their traditional service fees for their work.
What is The Average Salary of a Travel Agent
From the research and U.S Bureau of labor, statistics report that the current average salary of a travel agent in 2017 as $40,840 ranges from $21,350 to $62,320. The average salary actually depends on the conditions of the employment and the capabilities of individuals as a salesperson. Unexperienced and freshies normally earn lower than the average salary because it takes time to establish a clientele.
How Long Does it Take to Become a Travel Agent
There are no specific standards that you need to meet to initiate a career as a travel agent. You can get into the industry after completing high school but it doesn't mean that there is no relative study available in the market. We all know that most of the people turn to the internet to book their own trip so the need for education for travel agent becomes really necessary. According to the US Bureau of labor statics most of the travel agencies start seeking graduate employees for their agencies.
How Much Does a Travel Agent Cost
From all the research work I did it is very obvious that very low barriers involve while starting a career as a travel agent such as no special education and opportunity of working from home. I heard people saying no investment required to work as agent but actually, it does in term of your time and your money. Well, you don't need a proper office set up while you working from home but you do need spend some money for advertising your business out there such you require a proper professional website and skilled content write up. Registration fees to set up the business, fees to link up with host agencies. So, in short, there is a cost comprise if you planning to become an independent travel agent.
Do You Need a License to be a Travel Agent
There is no such a thing call travel agent license required to be an agent. However, agencies or home-based travel agent do need to register their business and applies to all business for tax purpose.