While choosing a career, we all try to opt for such a field which is not only in demand but also has handsome salary packages. Who doesn't want a six figure salary? No one can deny that money is the governing factor these days. Without money, you can't achieve anything and you need a high paying jobs to earn a happy living.
Money plays an essential role in all aspects of life. You need money for every little thing, it is popularly quoted that 'Money can't buy happiness' but it is easier to cry in the luxurious back seat of your Rolls Royce Ghost than on a sidewalk or sitting with an empty stomach compared to belly full of exotic foods and watching the sun go down in the Caribbean. You need money to have a time of your life with your family or even if you want to express your love to someone. And to achieve these luxuries in life you need a high paying jobs.
The basic way through which one can earn or make money is by working. But, the question arises every time; what kind of work? What to choose as one's career, what are the traits of a good profession. All these things come to your mind when you think about choosing the right job for yourself. And you know you want a high paying job as your profession, so you can fulfill your dreams.
What are Highest Paying Jobs?
A high paying job is not only a job with good salary package instead it's a job that fulfils your needs.
Definitely, there are some professions which have more earning as compared to the rest of them. But for finding the right job you must be open to availing different opportunities, not everyone gets their dream job in a single go, the majority has to work hard day and night to get their dream high paying jobs which is six figure. US News recently released its 2017 Best Job Rankings, which determines the best occupations in the US based on a median salary. Read on to see the list of high paying jobs we've put together with salary data and projected job growth from resources such as the US Bureau of Labor Statistics.
List of 10 Best High Paying Jobs 2018
| | | |
| --- | --- | --- |
| High Paying Jobs | Annual salary | Projected Growth in 10 years |
| Surgeons | $352000 | 18% |
| General Practice Physicians | $196,037 | 18% |
| Psychiatrist | $181880 | 18% |
| Senior level corporate executive | $173320 | 11% |
| Dentist | $146340 | 16% |
| Orthodontist | $129110 | 16% |
| Data scientist | $124150 | 15% |
| Air traffic controller | $122340 | 10% |
| Pharmacist | $120950 | 14% |
| Petroleum engineer | $104,842 | 26% |
Surgeons
Annual salary: $352000 Projected Growth in 10 years: 18%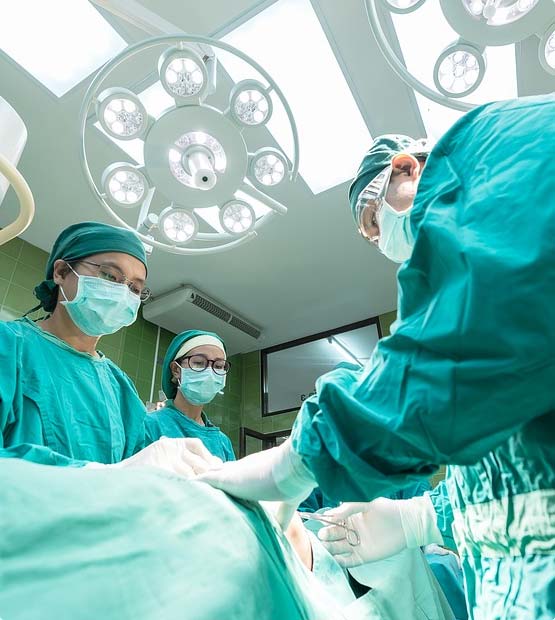 Description:
A surgeon is a doctor who is trained to perform surgical operations. It is a highly technical field and very few trained and qualified doctors make it be the top surgeons. There are different fields of surgery for example; Neurological Surgery, Transplant Surgery, Pediatric Surgery, Cardiac Surgery etc. Each field has its own pros and cons, but the most common ones are discussed below.
Pros:
They have the most important role in the medical field; they not only save lives of their patients but improve their life quality too. It's highly paid and if you get specialized in any field, it's increased even more. The job is very challenging which makes them highly professional. They get full medical coverage. Surgeons have high placement rates as there's always a shortage of surgeons.
Cons:
The education is too much time-consuming. Firstly, you need to finish medical school, after that you need to specialize as a surgeon which means 11 to 16 years of education. The job is very stressful and hectic as the whole responsibility of patient's life is on the surgeon. The education is very expensive.
General Practice Physicians
Annual salary: $196,037 Projected Growth in 10 years: 18%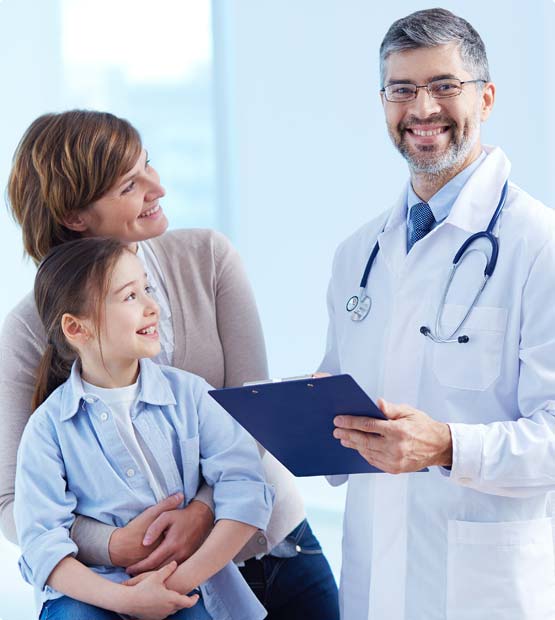 Description:
General physicians are highly trained specialists who provide non-surgical treatment to their patients. They deal with chronic diseases too and provide preventive care education to their patients. A general physician is an essential part of the medical society and is needed in every area of the world. They help greatly in the wellbeing and physical fitness of the nation and that's the reason it is among the top high paying jobs.
Pros:
It is a very respectable profession and highly paid as well. A general physician is a broader field hence encompassing a vast area of specialities so the placement chances are numerous. It is a long-term job because doctors will be needed always.
Cons:
The education is very long term and expensive as well. After completing education you need to undergo professional training as well. As general physicians are exposed to a variety of everyday patients, they are prone to lawsuits against them on a very little mistake and sometimes they even get sued without a mistake.
Psychiatrist
Annual salary: $181880 Projected Growth in 10 years: 18%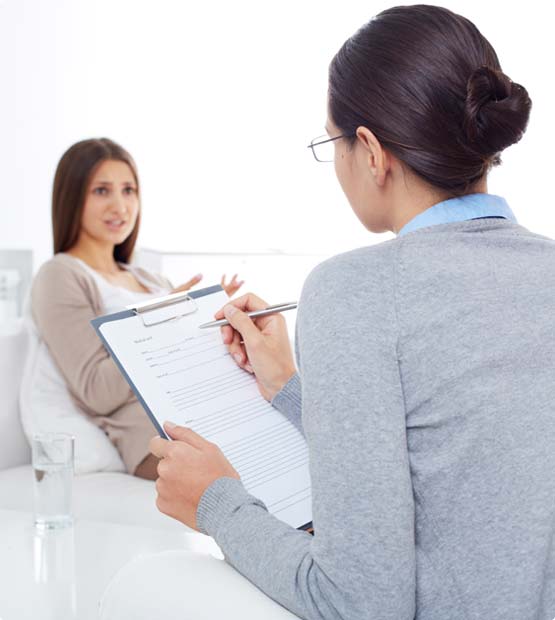 Description:
Psychiatrists are specialized medical personnel who deal with people having mental health-related issues like stress problems, memory loss etc. Psychiatry is a noble profession and their job is to diagnose and prevent mental disorders. They study the patients and treat their mental illnesses.
Pros:
It is the profession through which you can serve humanity. They treat people who can't help themselves. You get to treat different types of patients as everyone is unique in their own way. So, every patient brings new challenges with themselves giving you more exposure. They make a very confidential and trusting bond with their regular patients and help them get back into life, and in some cases also save lives of suicidal patients.
Cons:
This profession is boring too as the routine is hectic and you can get bored treating only mental patients. The treatment is quite long termed so the patients can get fed up with their treatment. Usually patients' runaway after one or two visits.
Senior Level Corporate Executives
Annual salary: $173320 Projected Growth in 10 years: 11%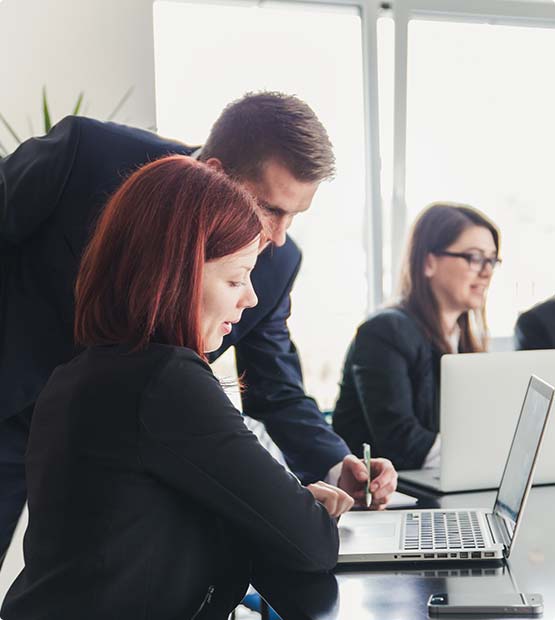 Description:
Running an organization isn't an easy job it needs a lot of patience, skill, and determination. This makes it one of the top high paying jobs. Their expertise in the corporate sector makes executive jobs a fundamental part of the enterprise. The executives are faced with day to day tasks and challenges.
Pros:
You can get high salaries. You get more power and authority than anyone else in the company. If you accomplish your goals in time you have a very bright career ahead. You have a number of employees working for you. You have the chance to make your voice heard in the world.
Cons:
With great power comes great responsibility as well. You are answerable for the progress of your organization. This position is highly stressful. As you become a team leader you have the weight of the whole team on your shoulders. It is a very competitive job and people are always trying to bring you down or point out your simplest mistakes a human makes.
Dentist
Annual salary: $146340 Projected Growth in 10 years: 16%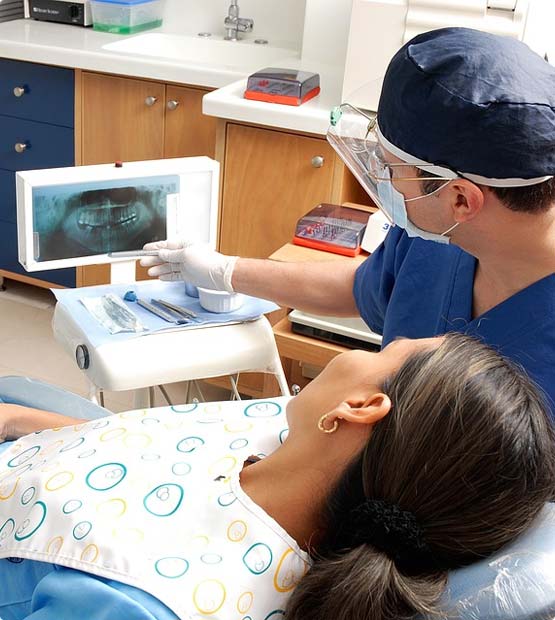 Description:
They are doctors with specialization in dentistry. They have expertise in oral care. They not only treat your dental problems but they also give you awareness about your mouth. A dentist cures and prevents and treats the diseases of the oral cavity. They remove tooth decay, fill cavities and cure fractured teeth. They diagnose and treat people having gum and other oral problems. They not only provide treatment but they also guide their patients about how to take care of their teeth in order to avoid dental issues.
Pros:
The field of dental hygiene is a rapidly growing field. So, there is always a chance of placement. Plus dentists will always be in demand because people will always have dental problems that need to be cured. The pay scale is really high and you easily get high paying jobs. Another plus point of this field is the education span which is less when compared with other medical fields.
Cons:
It can be kind of boring as you will always have the same type of job i.e. taking care of teeth. Don't have that much career options. There are not much job varieties. Another disadvantage is that as you get to deal with patient's mouth sometimes the experience can be unpleasant as well.
Orthodontist
Annual salary: $129110 Projected Growth in 10 years: 16%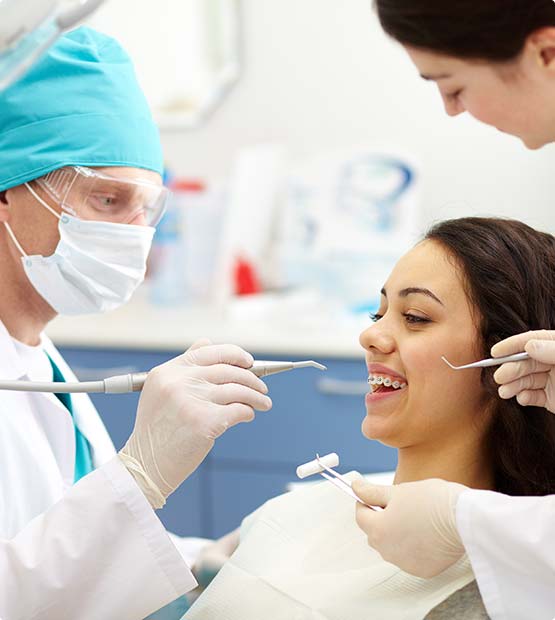 Description:
They are highly specialized dentists with expertise in malfunctioned or dispositioned teeth. They basically deal with occlusions, overbites, misaligned teeth& jaws and overcrowded mouths. As an orthodontist, you are basically required to diagnose and treat problems which are related to the positioning of patient's teeth and oral development. It can be done by placing dental braces or by using other advanced techniques.
Pros:
You don't have to work long hours. The working hours are highly flexible and you can earn a lot just by few appointments per week. This is one of the high paying jobs in the medical field and this field is projected to escalate as more people are getting medically ensured, so the influx of patients is bound to increase. Your patients are satisfied. Usually, there's no use of needles so less blood.
Cons:
The education is very specialized and long-term as well. The schools and colleges are limited so getting into one is a tough job. Education is expensive as it is a specialization degree. You have to study for 3 years more after completing your dentistry. The residencies are really expensive. You will need a referral from GPs i.e. General Practitioners.
Data Scientist
Annual salary: $124150 Projected Growth in 10 years: 15%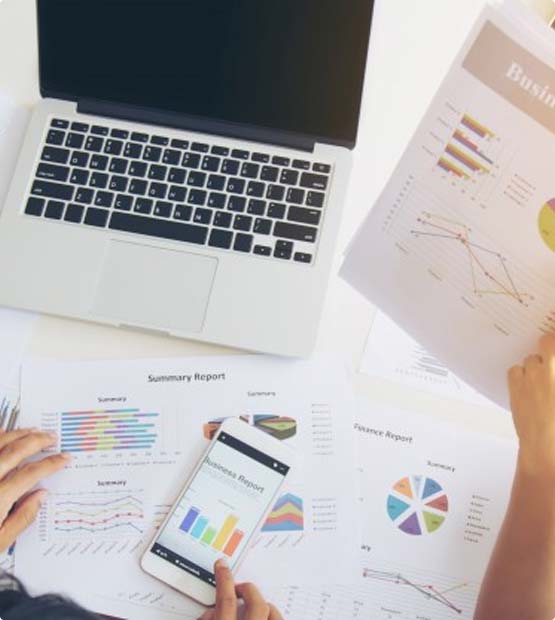 Description:
The job is highly specific and requires accurate and up-to-date knowledge. As it's a new field career opportunities are abundant. Data scientists are required to utilize their analytical, programming and statistical skills to collect analyze and interpret large datasets. Which are then used by them to get data-driven solutions for complicated business challenges. Data scientists have a wide variety of technical competencies which include machine learning, coding languages, statistics, machine learning and reporting techniques. They have strong problem-solving skills.
Pros:
As it's a new field so there are lots of job opportunities. You can do the study on your own to improve your professional skills. The basic education is also cheap you can easily get your complete degree in $600. One more advantage is that there are many online courses available which you can complete in just 8 to 18 months. You can get high paying jobs as there's a shortage of data scientists in industry.
Cons:
As this field is relatively new, many organizations don't have an opening for them yet. Due to less previous research, you are expected to do a lot more than your normal capacity. The higher education is a little expensive and time consuming as well you have to pay $20 to $40000 just for the academic course.
Air traffic controller
Annual salary: $122340 Projected Growth in 10 years: 10%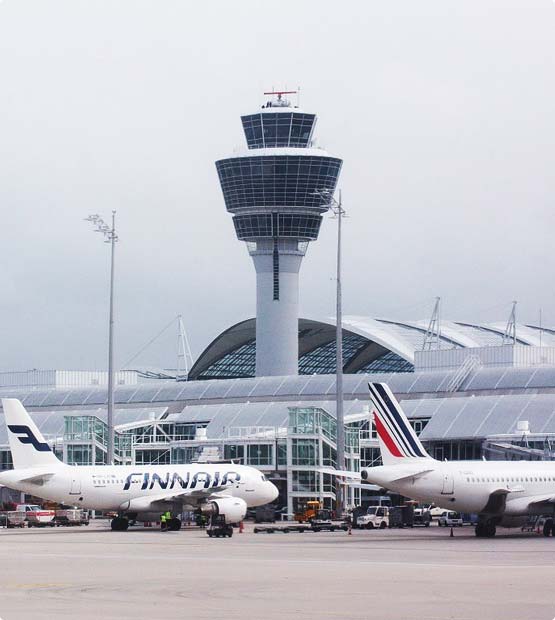 Description:
They are responsible for the safe and orderly flow of air traffic. They are stationed in control towers. They channelize the pathways of flights. They monitor and direct the movement of aircraft on the ground and in the air with the help of radars, computers or other visual references. They are also responsible for controlling the ground traffic on airports as well which includes airport workers and baggage vehicles.
Pros:
It is indeed a very exciting job. You get recognition and acknowledgement for your work. There are saving and insurance packages available for you. And with the right experience, you can get adjusted in any airport in the world. They are high paying jobs. The facilities are provided for your family as well.
Cons:
Air traffic control is a very stressful job it is not for weak hearted people. As a start, you need to work for a minimum of 2-3 years under a senior supervisor who may override you whenever needed. As an air traffic controller you get yelled a lot at you, so you have to extremely clear in what you say otherwise you have to get used to all the yelling. For a good job, you need a lot of experience. The working hours can be a little troublesome as you get to work all night also.
Pharmacist
Annual salary: $120950 Projected Growth in 10 years: 14%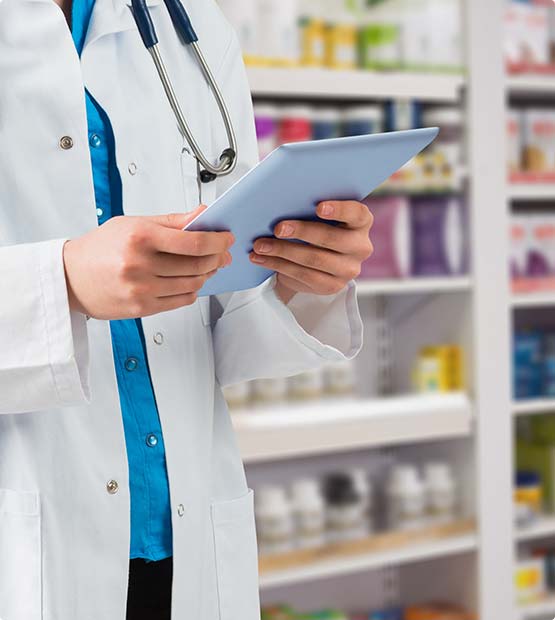 Description:
They are an integral part of the healthcare industry as they not only make medicines but also educate people about them. They are required to prepare medications on physician's orders. They also monitor drug control therapies by maintaining and controlling the medications. They give people awareness about the potential side effects of their medication.
Pros:
You can have different job opportunities. There are always job openings available because pharmacists are the backbone of the medical industry. This makes the job of a pharmacist secure. The jobs have the flexibility, you get to choose from a lot of departments where you can work or would want to work.
Cons:
Being a pharmacist you are required to do continuous training to keep yourself up-to-date with the latest research. The education is very long span and expensive as well. You need to undergo 2 license exams after graduation. The working hours are very long as the pharmacies are usually open 24/7 so you have to work long shifts. The job is highly competitive and to be in competition you need to upgrade yourself continuously. One more con is that you are required to stand most of the time.
Petroleum Engineers
Annual salary: $13050 Projected Growth in 10 years: 26%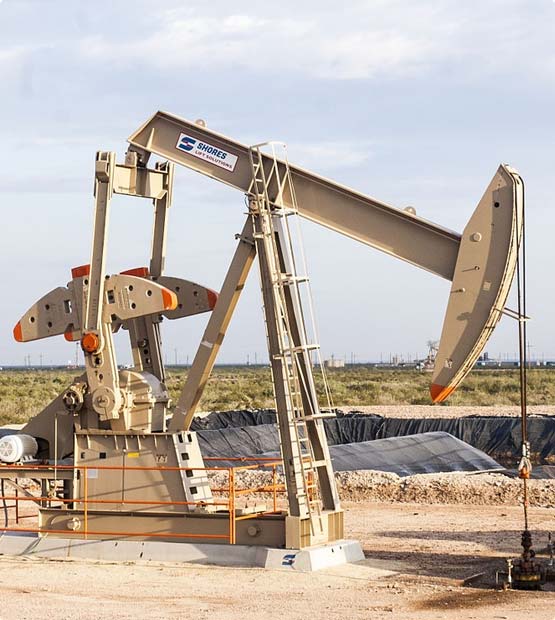 Description:
They are Engineers specialized in oil and gas exploration. Since the economy is dependent on oil, so this industry is always booming. They are basically required on oil and gas fields to work side by side with geologists and other specialists to understand the oil-containing rock formations of the reservoir. They are required to supervise the rig which includes supervising and implanting the drilling procedures and equipment.
Pros:
You just need a bachelor's degree to start a job. They are high paying jobs and are always in demand as the economy is dependent on oil sources. Plus you get to travel the world also. You can pursue higher education too if you are interested, many petroleum companies provide scholarships.
Cons:
You have to stay away from home on rigs for many days which are in remote and deserted areas. The working hours are long sometimes you need to work more than 50-60 hours a week. You can't choose your place of stay as this job requires you to stay and work on oil rigs. According to a survey conducted, petroleum engineering jobs are one of the toughest engineering jobs.
FAQs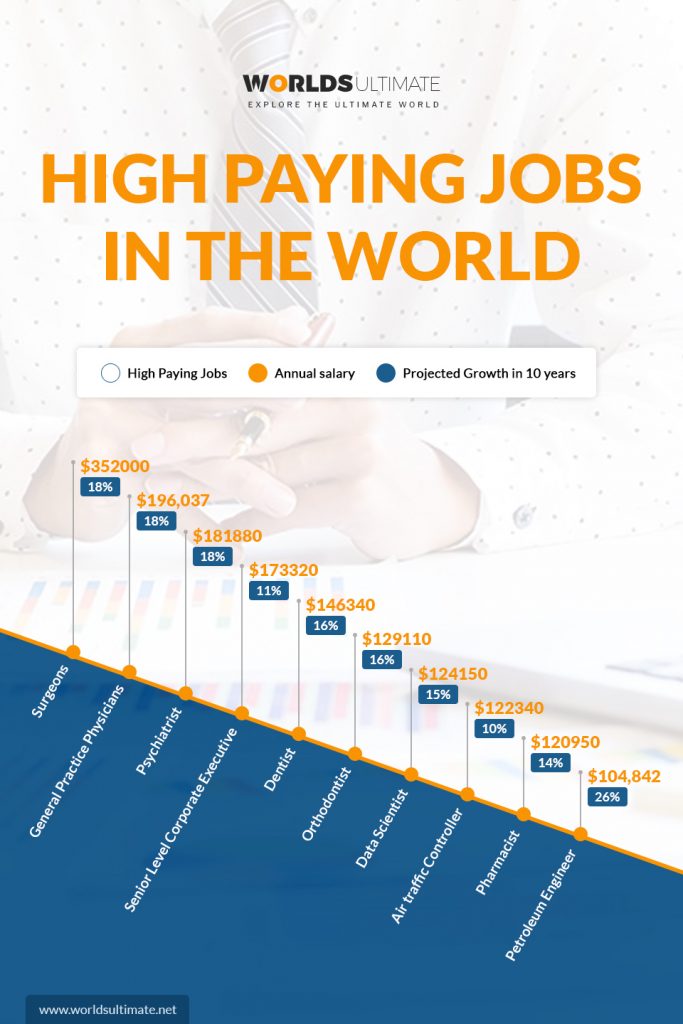 What are highest paying jobs in America?
Are you planning your future or just graduated the time has come and forced your mind to choose the best profession for you. That Accordingly, bring home the best pay throughout your careers with peace. As you know while searching the high paying jobs are at the top of many people. So Down are the compile list of Highest paying jobs in America.
Anesthesiologist = $208,000 MEDIAN SALARY
Surgeon = $187,200
Obstetrician and Gynecologist = ($222,400)
What are high paying jobs that don't require college?
What are high paying jobs without a degree?
To get a handsome salary without a degree might be challenging for you. But the modern approach has added some flexibility that allows you a great job and career without a four years degree program as well. Now people are not limited to find a job in one company or an organization. They can test themselves to find the best possible solution for income and respect by searching jobs without a degree or experience
What are high paying jobs with a bachelor's degree?
What are high paying jobs in the medical field?
Highest paying jobs for teens?
What are high paying jobs with associates degree?
What are high paying jobs with a business degree?