People who want to travel and keep their love & passion for helping should definitely consider traveling jobs in healthcare.
Traveling refreshes our perspective of seeing the world and how we interact with ourselves and others. It is suitable for the soul and well-being to gain outside experiences.
Having a travel healthcare job is what most travel junkees wish for. Finding a balance between the things you love and your responsibilities is so amazing!
Travel Healthcare Jobs Benefits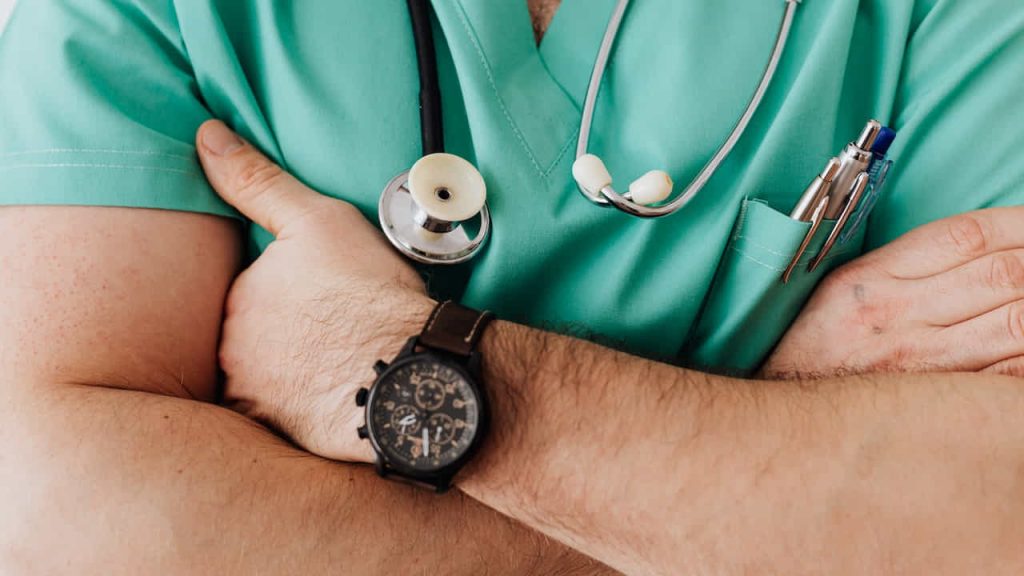 The first thing that comes to mind when thinking of careers with travel prospects is most likely not travel healthcare jobs.
You can work outside your country or state with a travel healthcare job. Since these occupations are typically temporary, you will either return home or accept another traveling position and begin fulfilling your obligations elsewhere.
Let's dive into the unique benefits of Traveling Jobs in Healthcare:
Market Demand
The demand for professionals and specialists prepared to travel for work is growing as healthcare requirements continue to rise.
Comparable Pay
Due to the urgent need for qualified candidates in healthcare facilities and other businesses, many traveling jobs are more lucrative.
Possibility to Grow Your Network
You can expand your professional network by adding new specialists as you work in various travel jobs. These people could assist you in finding employment or be willing to provide a recommendation letter for you to an employer.
Better Experience
Traveling medical jobs provide you with additional experience in your field. Even if you have years of expertise in the sector, exposure to various employers, new methods, and individuals can enhance what you already know.
Housing Allowance
Employers frequently offer a housing stipend because traveling jobs include working away from home, allowing you to find lodging while carrying out the requirements of your employment contract.
Traveling Jobs in Healthcare: Opportunities
Some careers allow you to visit clients and operate individually. Moreover, others require you to travel far and stay there for periods. We've hand-picked the high-paying travel healthcare jobs you may want to pursue.
So check out the 18 traveling positions we've collected for you!
Sales Representative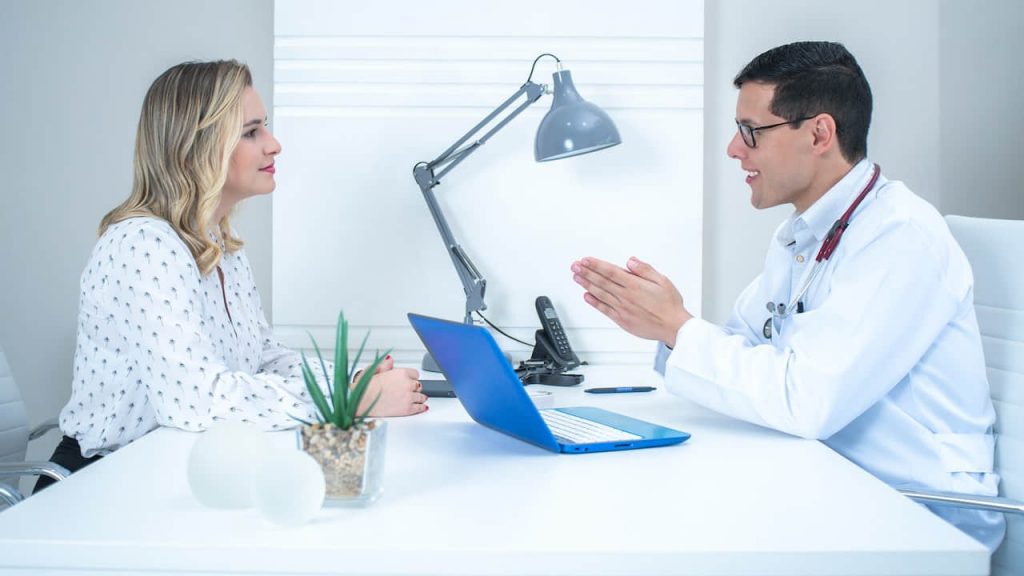 How far you travel depends on your skills and sales territory. The representative job requires a bachelor's degree in marketing, sales, pharmaceuticals, or business that will put you above others without educational credibility.
Moreover, you must be articulate, goal-oriented, and excellent at communicating to understand customers' needs and negotiating the products.
Pharmaceuticals, medical devices, and technical & scientific sales representatives are constantly in demand as they are responsible for marketing a specific portfolio and products. The same goes for medical devices, promoting next-generation technology portfolios. Also, it includes medical tools and machines to sell to hospitals.
Travel Nurse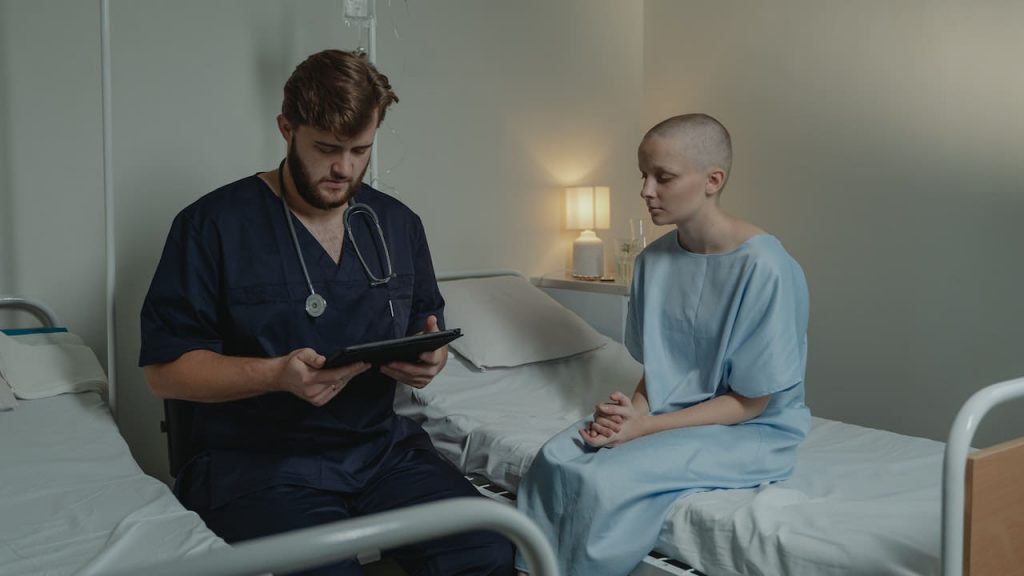 These people are professionals experienced in nursing who opt to take short-term assignments at different locations.
Travel nursing may be a fit if you're already a registered nurse or nurse practitioner and want to set your time frames to work and move around.
A perk to working as a travel nurse is giving you a per diem daily covering your living expenses during your assignments.
Furthermore, a nursing license is required to travel to different states, but a painful fact is that they are specific to certain states.
However, some states allow a Nurse Licensure Compact (NLC), which gives you the power to travel without getting a new license in every new state.
Locum Tenens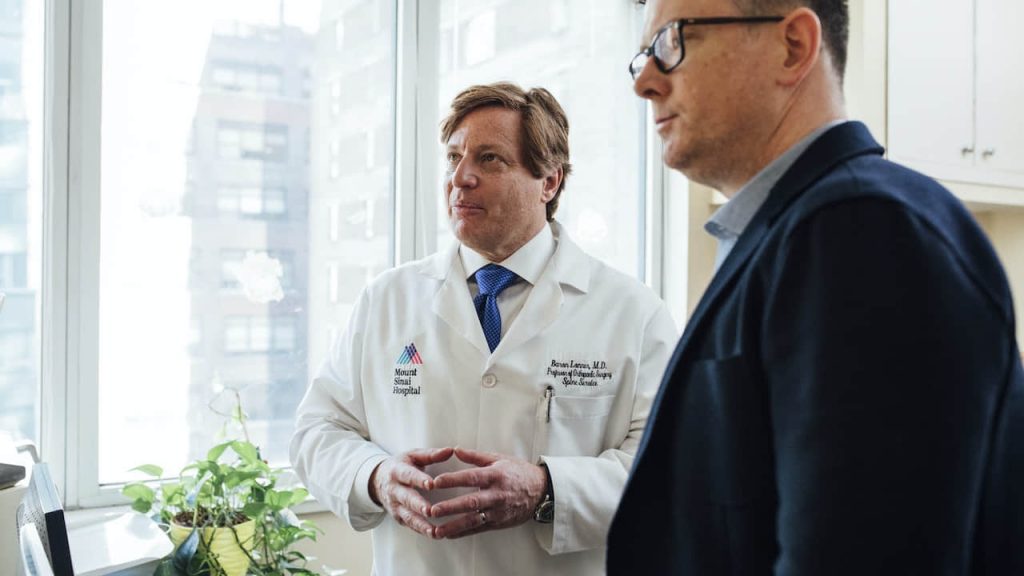 The phrase locum tenens is translated from Latin, meaning "to hold a place." These physicians fill in for other physicians who will be out for an extended period.
Staffing shortages often happen in hospitals due to vacancies, illnesses, etc.; therefore, locum tenens fill in the positions temporarily.
Doctors who adapt and adjust to new situations, environments, and colleagues fit these career criteria quite well. Locum Tenen physicians are in high demand and are among the highest-paying in the field.
Humanitarian/Social Work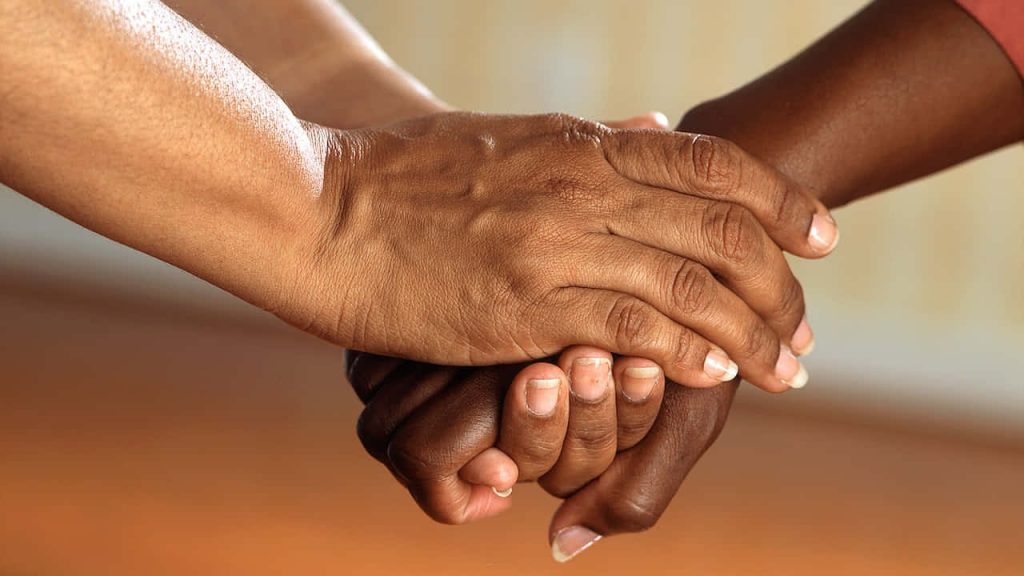 This job is for people who want to do the greater good and stand for helping others when they're in need. This traveling medical job sends you across the world and sets you in places where there isn't much medical assistance.
Handling stressful situations is a skill required for humanitarian work. Doctors and nurses who work on the humanitarian side get paid significantly less than those who work at specific locations.
Ultrasonographer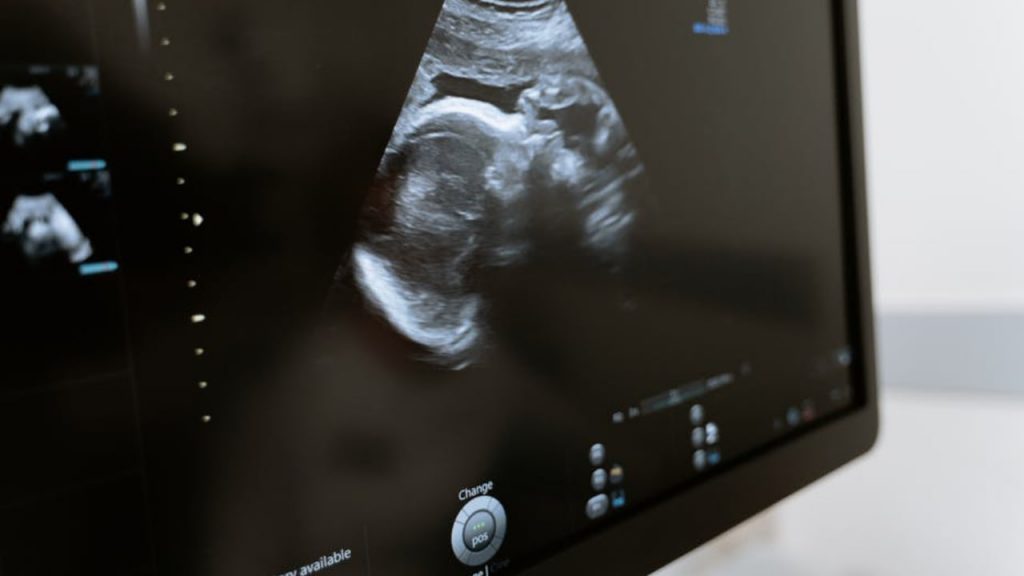 An ultrasonographer uses specialized equipment to create images of a patient's internal body systems.
They are given diagnostic orders by a doctor and deliver the reports, which aid medical experts in identifying and managing specific diseases and ailments.
Healthcare Consultant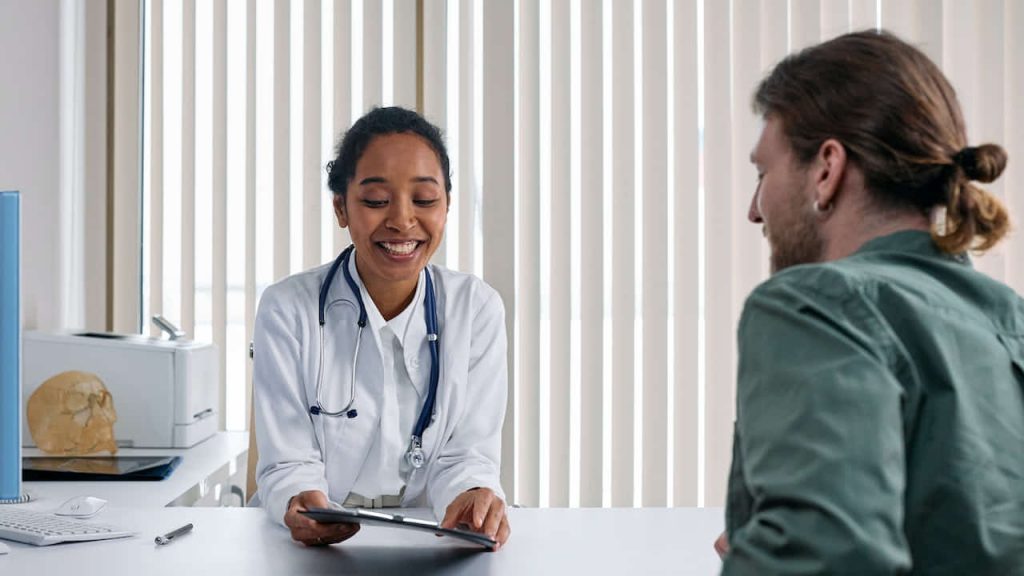 The healthcare consultant is responsible for helping hospitals and other medical organizations run efficiently and profitably. This travel healthcare job is fit for professionals experienced in hospital administration and finance.
Consultations are usually about:
Financial planning
Staffing
Patient flow
Cost-saving
Operations
Process improvement
Next, a healthcare consultant usually works for a consulting firm but can operate on their own as an independent contractor. A skilled consultant also excels in leadership and negotiating requests from multiple clients.
Healthcare Recruiter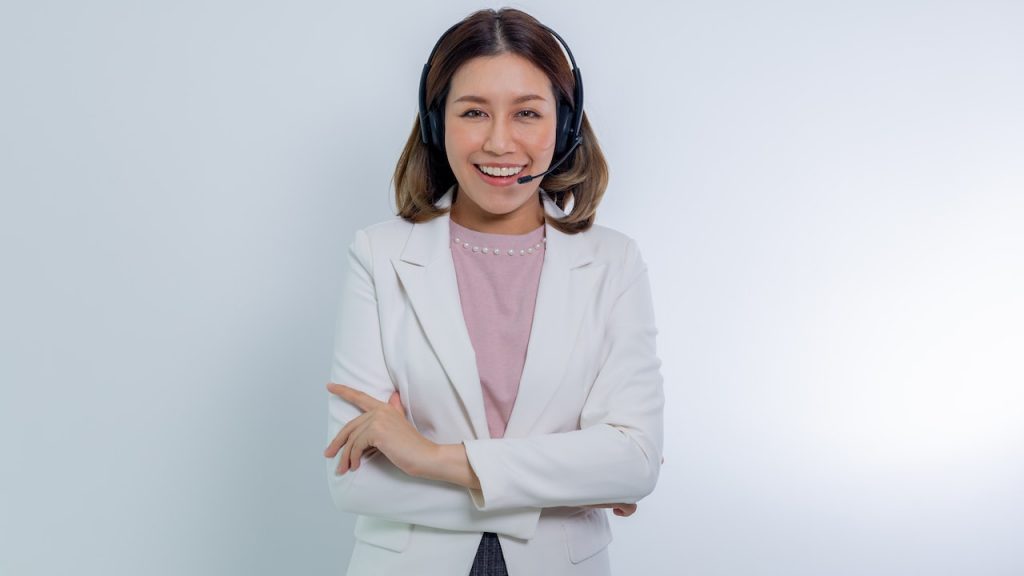 To fill open job positions with various healthcare professionals, from patient care representatives to nurses, a healthcare recruiter is responsible for collaborating with healthcare providers (physicians, hospitals, clinics, etc.).
Additionally, they enlist job descriptions, locate qualified applicants, schedule interviews and organize training and orientation.
Healthcare Project Manager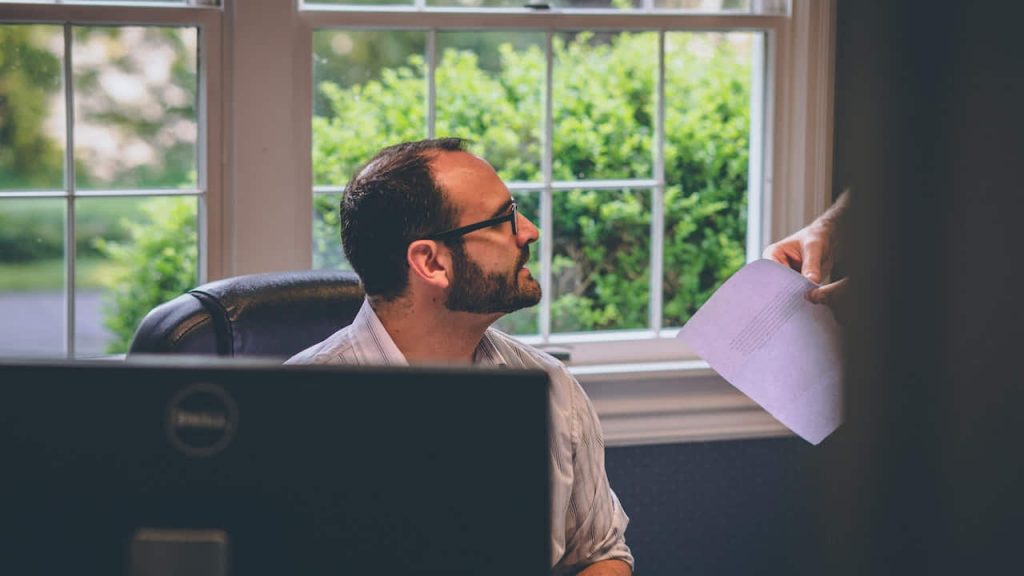 A project manager in the medical field assigns work, makes schedules, and ensures that every project meets its deadlines and stays on budget.
They may need to develop solutions as they communicate with project stakeholders to update them on project progress.
Healthcare Writer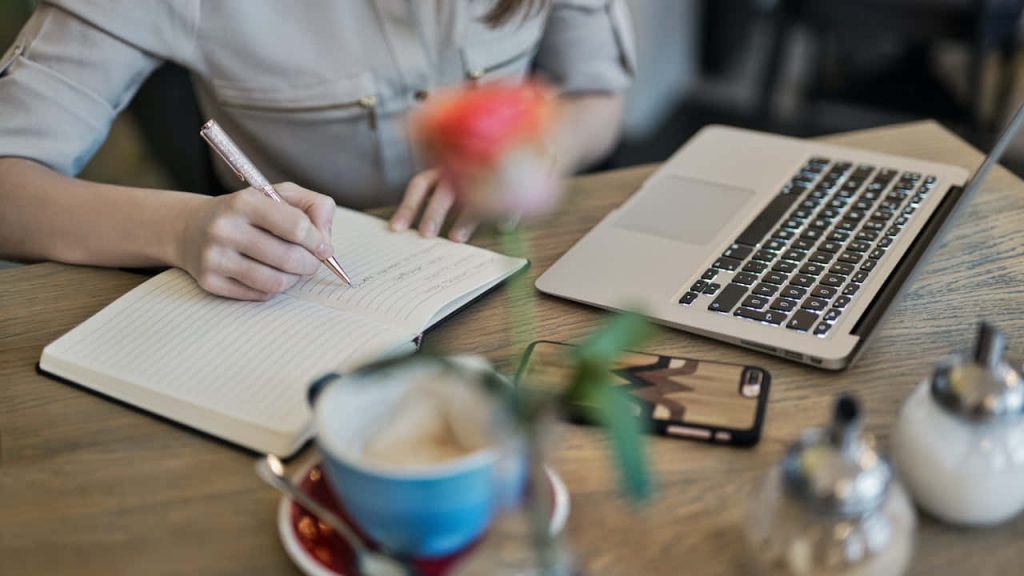 Medical issues are researched and written about by a healthcare writer. In addition to conducting interviews with medical experts and citing references, they stay current on medical news and ground-breaking research.
Healthcare IT Specialist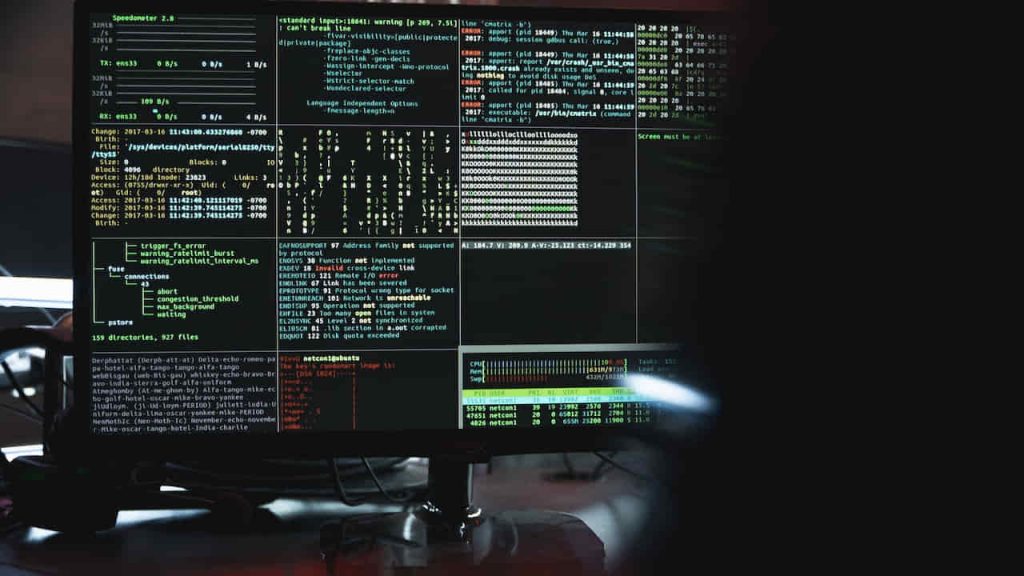 One fantastic thing about technology is that it has opened up many new opportunities, particularly for people who love data science, are interested in the technological aspects of medical care, and want to travel. This position benefits programmers, data analysts, software engineers, and informaticists.
Using big data and artificial intelligence is one of the best approaches for healthcare organizations to improve patient care results. Additionally, there is a critical shortage of healthcare specialists who can design, implement, evaluate, and oversee the systems that will benefit hospitals and other healthcare facilities.
Besides, an IT security expert protects servers and systems from cyberattacks, cybersecurity problems, and other flaws. Along with setting up internal systems with role-based access to patient information, they could also continue to learn new HIPAA compliance techniques.
The key feature of these new technologies is the ability to control a variety of healthcare IT positions remotely – a safe and reliable internet connection is all you need!
Medical Insurance Claims Specialist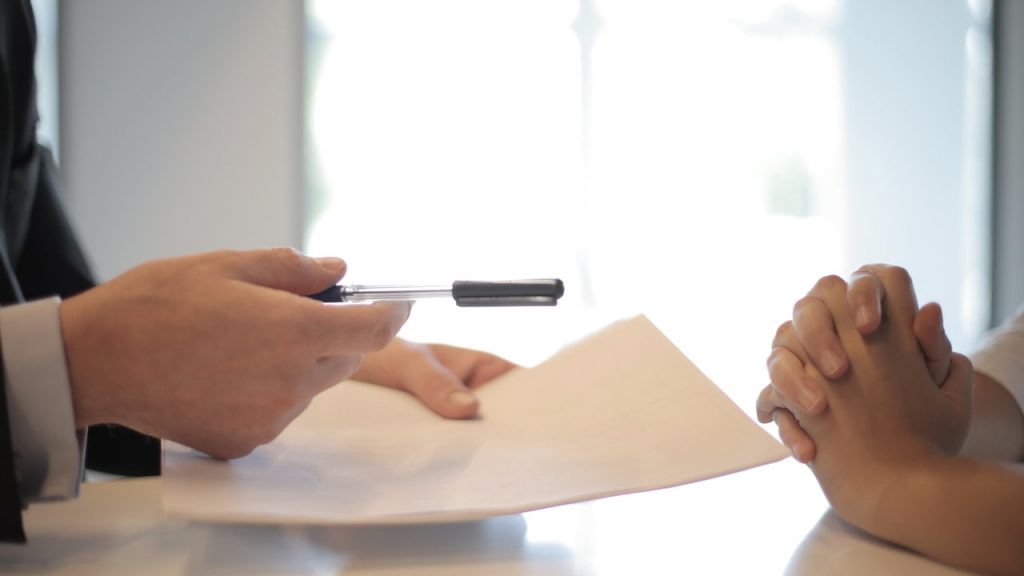 A medical insurance claims professional duties include gathering and submitting the necessary documents to insurance companies.
They respond to inquiries from patients, recover unpaid bills for medical services, and examine claims to ascertain a patient's insurance coverage. To thoroughly investigate more critical claims, they might have to travel.
Travel Therapists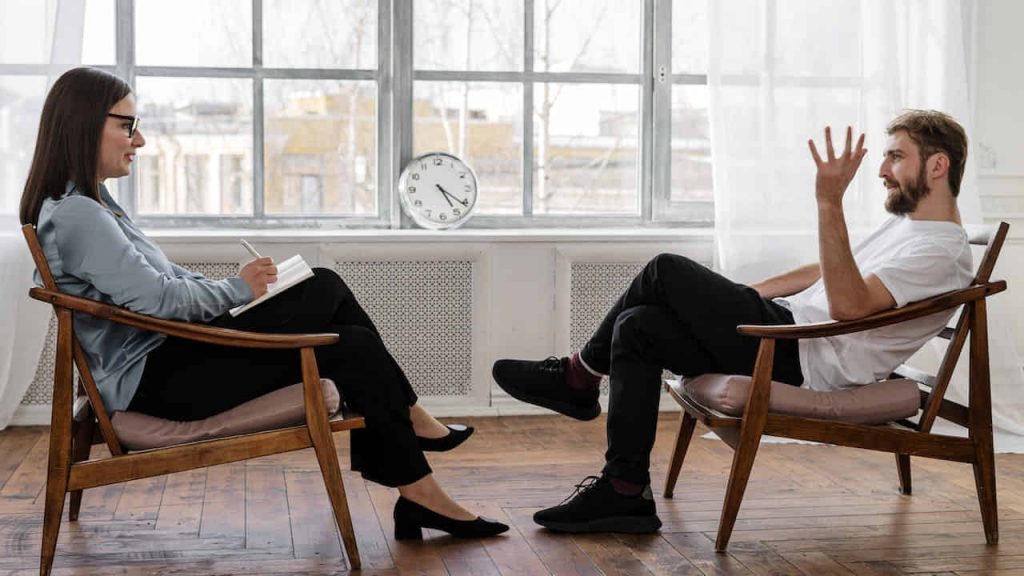 Therapists who travel are more common than you might assume. They assist numerous hospital departments and long/short-term care centers in speech pathology, physical/occupational therapy, and other therapy-related jobs.
Due to leaves of absence, employee fatigue, and personnel shortages, most assignments endure between 13 and 26 weeks. The best thing is that you may make up your schedule if necessary by accommodating breaks in between jobs!
Traveling Medical Scribe (Transcriber)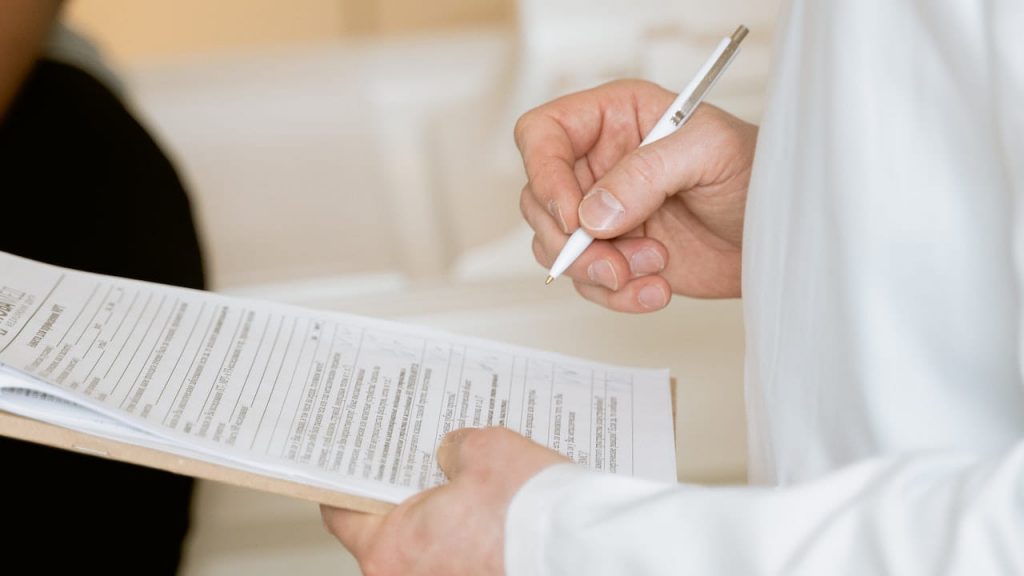 A medical scribe records the details of clinical visits. They accompany a doctor on visits to various clinics across the country and carry out extra duties like entering orders, referring patients, and collecting a patient's history from an internet database.
You may be able to become a Certified Trainer Scribe if you are currently a medical scribe or have previous scribing experience (CTS). For six weeks or more, you will assist emergency departments in implementing new scribe programs as a CTS.
Moreover, you can move on to another facility whenever your time there expires. For example, like travel nurses, Certified Trainer Scribes have their housing and travel costs paid for.
Occasionally, the employer even throws in a rental car for them to use while on assignments.
Military Health Career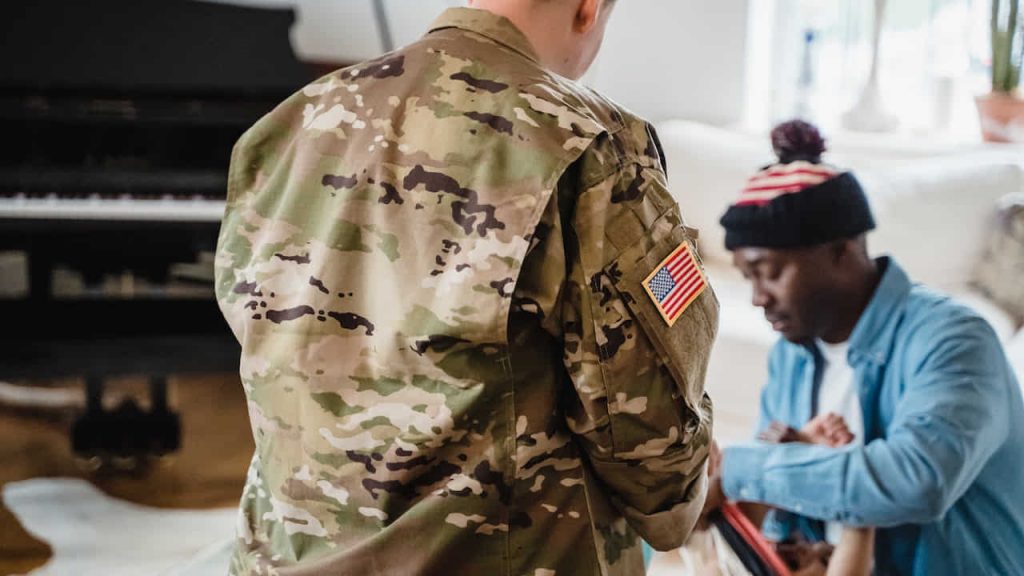 A military health career is another option for traveling jobs in healthcare, serving the patients/people and nation while traveling.
Many military medical vocations require you to serve a predetermined number of years. To learn more about specific enrollment durations, speak with a local recruiter in your area.
Afterward, you will receive further instruction and the correct ranks regardless of your history, including any prior training, schooling, or deployment experience.
To your surprise, suitable candidates who frequently enlist or sign up for a specific term of service receive enlistment incentives of up to $40,000.
Sports Medicine Consultant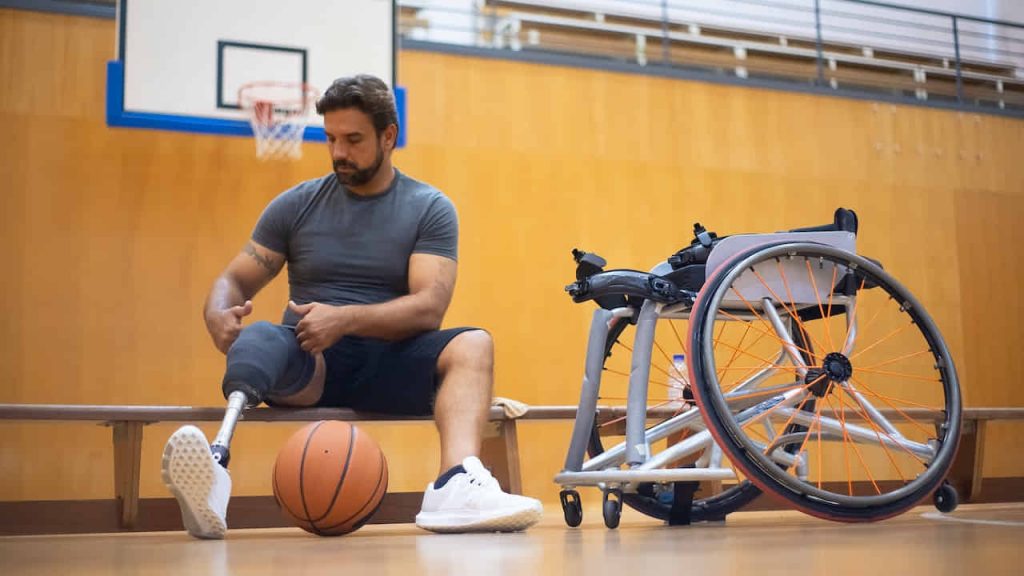 Sports medicine specialists get the privilege of meeting with some of the best athletes in the world while traveling. Physical therapists, athletic trainers, dietitians, and other professionals are just a few examples of potential job candidates.
Organizations and athletes are willing to pay a hefty price for individuals flying across the country to ensure their athlete(s) are in top shape and maintaining peak well-being and health.
Sports medicine experts are occasionally employed for lengthy periods to maintain the athlete's health and physical fitness during the athletic endeavor, such as a boxer's training camp.
This healthcare career is for you if you desire flexibility in your schedule, the ability to choose which athletes or companies you work with and how long you want to work with them.
Telemedicine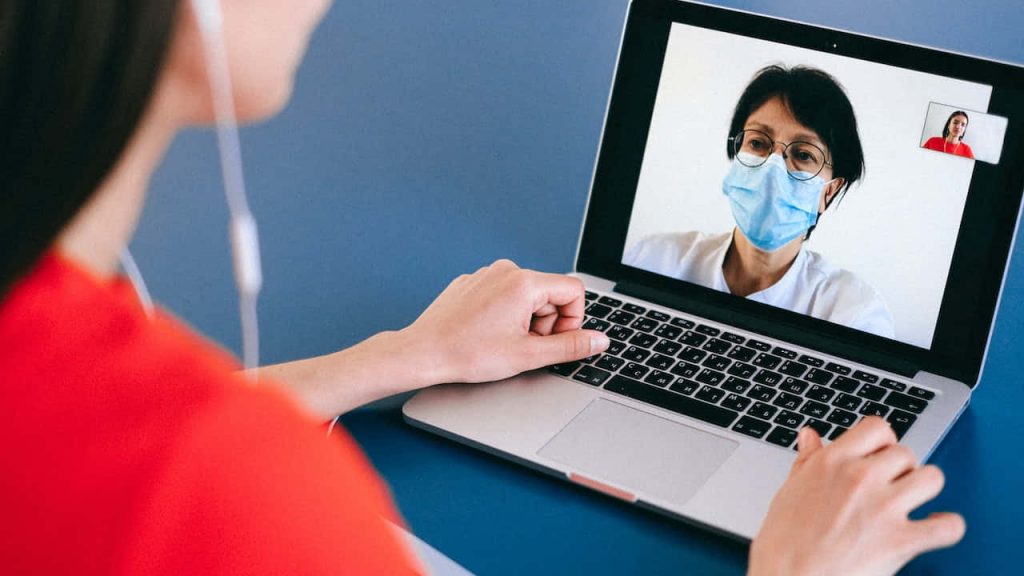 Telemedicine is sharing information between patients and healthcare providers through technology to provide healthcare and treatment for patients from a distance.
It's an excellent job for those looking to travel across the country or globe, and as long as you have a good internet connection, you can keep up to date and interact with patients under your care.
Currently, there are four telemedicine segments: live video-conferencing, store-and-forward or asynchronous video, remote patient monitoring, and mobile healthcare.
Telemedicine jobs continue to grow in importance over time as patients need care in new and innovative ways. Hospitals and healthcare facilities seek ways to provide that care to patients.
Home Healthcare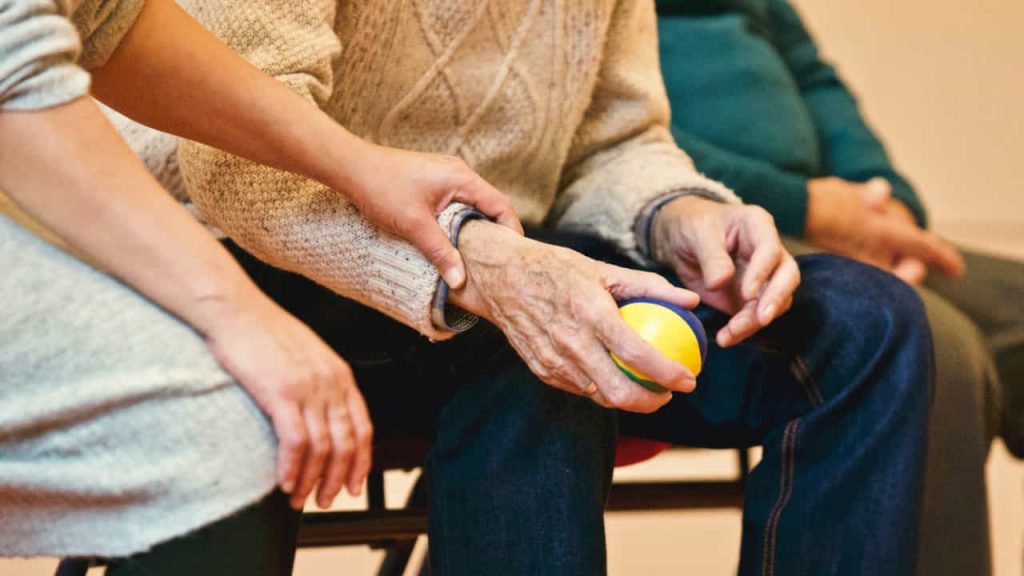 Companies are constantly looking for affiliated healthcare professionals to help with a scarcity of home health aides.
Home healthcare assistants will stop by to check on patients and ensure they have all they need to improve or maintain the current level of care.
This implies that there are options for medical professionals who want to travel while still providing patients with specialized treatment.
Non-Governmental Association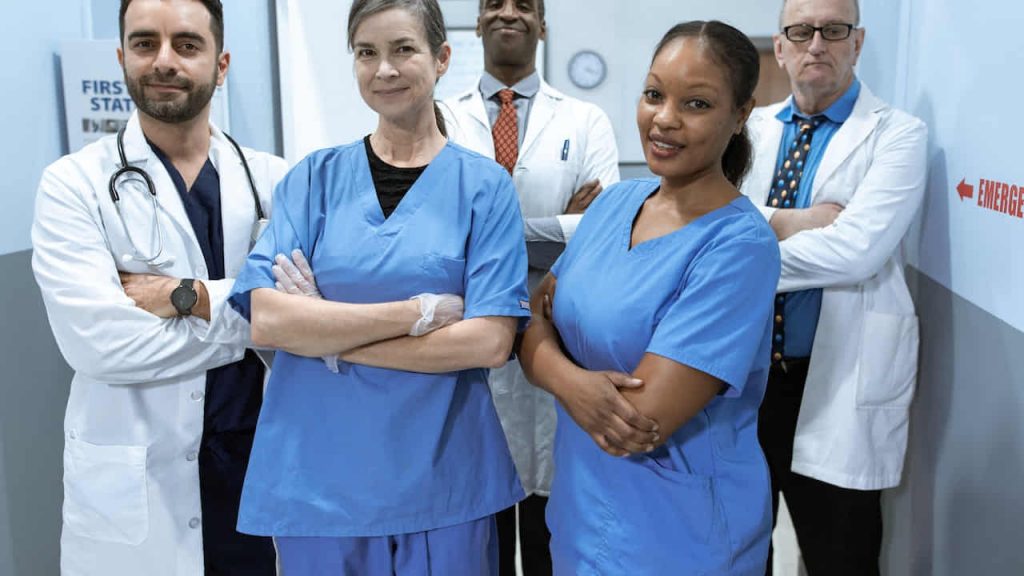 Joining a non-governmental organization is one of the fantastic additional traveling jobs in healthcare that you should think about. To deliver help relief in some of the most troubled or underdeveloped areas, they tour the country or the world.
These organizations give you a fantastic chance to help people while traveling to some of the most fascinating and unique places.
Doctors Without Borders is among the most well-known non-governmental healthcare organizations that most people know.
This is only one illustration of a healthcare company providing travel opportunities. Some even offer salaries, travel reimbursements, and food allowances in exchange for a term-long commitment to the company.
Average Salaries of the Travel Healthcare Jobs in the US
| | |
| --- | --- |
| JOBS | Average National Salaries Per Year |
| Sales Representative | $79,605 / $83,830 |
| Travel Nurse | $107,120 |
| Locum Tenens Physician | $265,740 |
| Humanitarian/Social Worker | $60,154 |
| Ultrasonographer | $36,086 |
| Healthcare Consultant | $83,131 |
| Healthcare Recruiter | $47,885 |
| Healthcare Project Manager | $80,858 |
| Healthcare Writer | $61,722 |
| Healthcare IT Specialist | $82,184 |
| Medical Insurance Claims Specialist | $55,041 |
| Travel Therapist | $82,124 / $82,336 |
| Traveling Medical Scribe (Transcriber) | $31,893 |
| Military Health Career | $50,434 |
| Sports Medicine Consultant | $76,238 |
| Telemedicine | $80,000 |
| Home Healthcare | $23,963 |
| Non-Governmental Association | $56,601 |
You're in luck because there are many opportunities to meld your passion for the medical sector with your desire to travel.
Medical professionals willing to relocate are continuously in demand from hospitals and employment firms.
Other factors make this employment rewarding as well like business travelers are provided complete perk packages, accommodations, mileage reimbursement, and car rental.