If you're perpetually in a state of wanderlust, you've probably considered the idea of finding remote work or are already working remotely yourself.
Being a remote worker comes with a host of enviable benefits, such as the ability to choose your own hours, wear whatever you want, and skip the hassle of a lengthy commute.
Most importantly, you get to travel to new destinations and discover new places, all while continuing to make money, as previously explored by Hamna Qasim.
However, balancing that work-travel balance can get a little tricky.
4 Tips on How to Work Remotely and Stay on Top of Things

1. Create a schedule that you can stick to
Firstly, it's vital to have a clear schedule. Just because you're a remote worker doesn't mean that you don't have to adjust to others' needs. In Forbes' list of remote jobs, Weiler Reynolds explains that "if you want to travel across multiple time zones or be located halfway around the world from the rest of your coworkers, you'll likely still need to clear that arrangement with your manager and come up with a plan to make it work, especially if you're not working at the same time as your coworkers." Using a shared calendar app like Calendly can help prevent numerous back-and-forth emails.
2. Find a coworking space or a coffee shop
During travel, it's important that you don't get too distracted by all the beautiful sights around you. It helps if you find a coffee shop or a coworking space to get you in the right headspace to be productive.
Every major city will have several locations that are often situated at the heart of the metropolitan – perfect for working and traveling. If you're traveling around Missouri, Industrious' coworking space in Kansas City is located near two world-class museums, so after you get your work done you can appreciate the beauty of meticulously curated art collections.
Europe also hosts a variety of coworking spaces, with Village Underground in Lisbon being a particular standout. Their space is made from shipping containers and double-decker buses, attracting creatives from all over the globe.
3. Download communication apps
When you're traveling, it's crucial to keep in close contact with your superiors as well as any coworkers you might have. On Medium's list of remote working app essentials, they recommend using Slack as a way to communicate within teams.
Another great alternative is Twist, which comes with a variety of status features to help reduce distractions. For extremely busy teams, Hive connects a variety of apps for an incredibly efficient chat experience. Lastly, don't forget to consider the impact of time zones when you communicate with others, because no one likes being woken up before dawn.
4. Plan your travels in advance
While it may be tempting to pack up your bags and go anytime you feel restless, it's a lot more practical savings-wise to plan your travels well in advance. Additionally, your boss will probably appreciate your foresight. If you're feeling ambitious, CN Traveler suggests some trips you should book a year in advance, such as a gorgeous safari through Botswana, island-hopping in Indonesia, and a wilderness adventure in Patagonia.
Just make sure you have access to all the essentials you need like a good Wi-Fi connection. If you're on a budget, Practical Wanderlust suggests using Skyscanner to find cheap flight deals anywhere in the world.
The Benefits of Virtual Work

Better Work-Life Balance
When thinking about remote work, work-life balance is the main benefit that often comes to your mind. Many remote jobs also come with flexible schedules, which means that workers can start and end their day at their chosen time. This control over your work schedule can be invaluable when it comes to attending the needs of your personal life. The merging of your work and personal life can be instrumental in achieving some equalization.
Less Money Utilization
As per Global Workplace Analytics, individuals who telecommute half-time can spare between $2,000 to $6,500 every year. Moreover, car maintenance, parking fees, a professional wardrobe and lunches bought out are the extra added expenses that can all be eliminated from your spending entirely. These savings add up and set more cash back into your pocket.
Positive Environmental Impact
State of Telecommuting in the U.S. Employee Workforce reports that the prevailing telecommuting population reduces 3 million tons of greenhouse gas emissions by taking over 6 lakh cars off the road for a year. A whole 7.8 billion vehicle miles are not traveled annually by those who work at least part-time from home; moreover, oil savings reach $980 million.
Telecommuters can likewise pick to utilize less paper and control their air conditioning/ heating, and lighting for a progressively natural effect.
A Customizable Office
Being able to create a comfortable home office is a great benefit to remote work. Regardless of whether you need an increasingly ergonomic seat, or you have medical problems that lead to requiring particular office hardware, you can make your home office that fits your needs. In a home office, you can paint the walls in calming colors- take it to the next level with massagers, footrests, and air purifiers. Additionally, you can deck it out with smart devices to make working easy and seamless.
Time Savings
The average one-way commuting time in the U.S. is 26.1 minutes. That's nearly an hour spent each day getting to and from work. Therefore, remote work eliminates the commute. Furthermore, you'll restore 11 days every year that would have been spent driving if you work remotely just part-time – indicated in the report "State of Telecommuting in the U.S. Employee Workforce."
This time savings enables a remote worker to get extra sleep in the morning, spend more family time, make a workout, or simply start working earlier. Recovering that hour every day, alongside staying away from the pressure that normally accompanies traffic, can genuinely begin your free day on a superior note.
Increased Productivity
According to a survey, 66% of professionals think they would be more productive working remotely than in a traditional office. Working from home typically leads to fewer distractions and office politics, a quieter noise level, less or more efficient meetings as well as the ability to dress more casually and comfortably. All the factors mentioned above lead to increased productivity plus, a more personalized environment.
A Happier Work Life
Remote, flexible workers tend to be more joyful and faithful employees. Telecommuting has appeared to bring down pressure, improve individual connections, and give time to side interests. Coworker and manager relationships are often more positive as well without the distractions and politics that come with an office job.
Global Workplace Analytics reports that 72% of employers state that remote work has a high impact on employee maintenance—evidently put, employees are sticking with their employer once they have remote work options.
Better Health
Working remotely can give employees the time and environment needed to make healthy choices in a variety of ways:
more time for physical activity
the ability to eat healthier
less exposure to illnesses
create a comfortable and ergonomic workspace, etc.
The Side Backs of Working From Home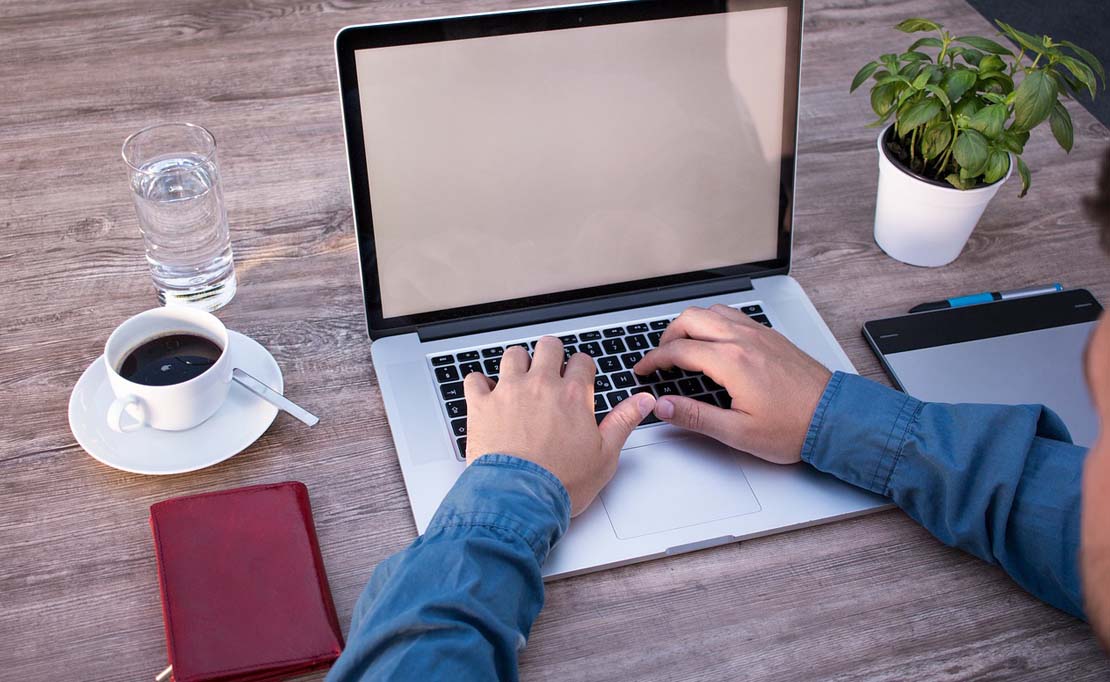 While a few businesses are grasping remote work with no physical area—there are other people who accept that having employees in the workplace is critical to progress.
Numerous organizations have profited by acquainting remote work with their associations, yet there are drawbacks that can accompany this choice too. Underneath we investigate a portion of the battles with regards to remote work.
Isolation
It's facile for workers to feel like they're a part of a company when they're in the office and brainstorming with coworkers consistently. Remote work can cause it increasingly hard for employees to feel associated and engaged with day to day company happenings, which can ultimately lower morale.
Decreased Employee Visibility
Workers may feel that a lack of face time with the company leaders will make it more difficult for them to be awarded promotions or other development openings. Also, they dither to acknowledge a remote position due to decreased visibility within the organization.
Lack of Relationships Among Coworkers
Cooperating in an office gives workers the chance to bond over shared experiences and build camaraderie with each other. Working remotely makes it progressively troublesome regardless of whether an organization decides to use video chatting, online talk frameworks, and other specialized devices.
Absolute reliance on technology
As a telecommuter, you have to rely on email, smartphones, laptops, etc. to stay in contact with the workplace and customers. You are totally reliant on the correct innovative technology to be ready to go.
Need for high self-discipline
It takes high initial effort, duty, and balance to work at home and not cede to interference.  It's easy to lose motivation and focus which are pitfalls to your success. Hence, it's imperative to be deliberate about how you're utilizing your time. Your structure and environment should be set up in such a way that keeps you engaged.
The Remote or Home Office Setup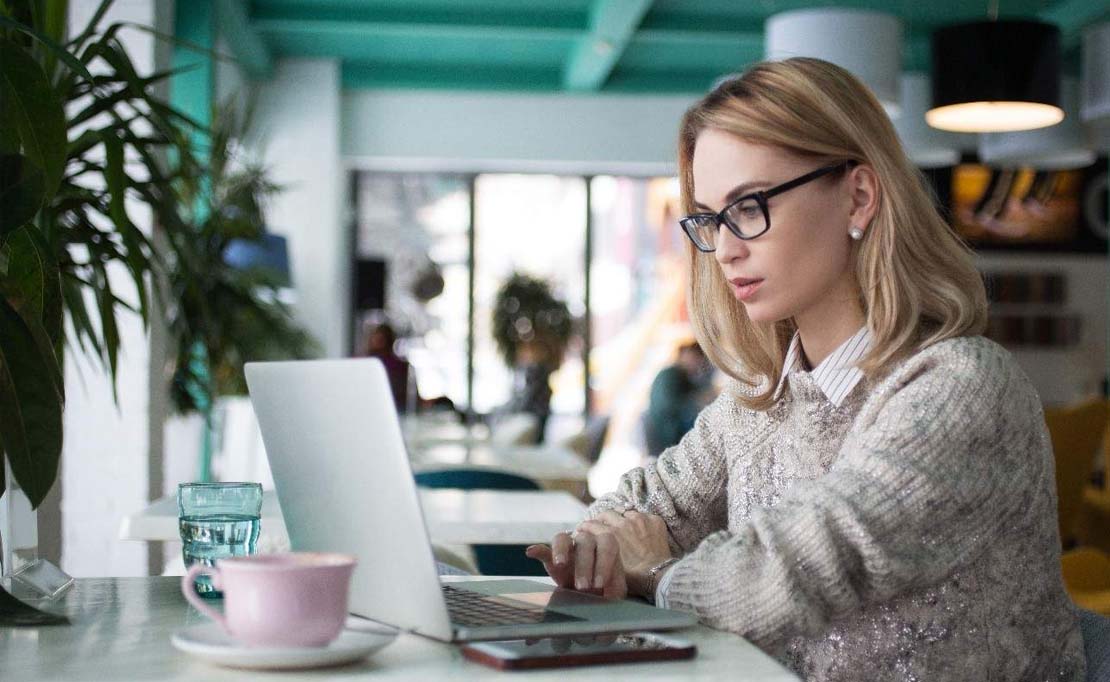 Many of you have the passion to work remotely, but how? What should you do to jump into that latter?
So to answer these questions, let's walk through the most crucial tips and techniques for remote work beginners to have the freedom of a flexible work style that will be smooth as well as successful:
Embrace the perks of work remotely
Working remotely doesn't just mean working from home or in the same region as the company's office. If it is possible with your current position, take your talent on the road and travel! Likewise, employees, freelancers, and entrepreneurs work from various places while enjoying the support of an incredible community.
Communicate as much as you can!
The way to being effective in any expert job is correspondence, yet with regards to remote work, it is a considerably essential element. Hence, it's your job to schedule 1:1 check-in meetings with your coworkers on a weekly basis to connect on your goals, upcoming projects, and daily tasks.
Make sure to advocate for yourself and clearly state the progress you've made in the past week (goals you've surpassed and which projects you've led). So don't be afraid to bring important milestones up on your own.
Invest in reliable tech and devices
Being a remote worker, you must have access to consistent WiFi which is integral to your success. Along with having the ability to make video calls without losing connection, you should consider what tools and tech you'll need to do your job well.
For example:
To cancel the background noise levels, invest in a great pair of noise-canceling headphones so that you can take your work anywhere.
Buy wireless keyboards and mouses, or even a subsequent screen for proficiency.
Lean on your community
Either virtually or in-person, become a part of a remote community to ensure that you're feeling supported and connected to the "real world." To clarify the concept, being surrounded by individuals who are effectively working remotely inspires beginners to stay the course and stay gainful while grasping area adaptability.
Consider your workspace and working style
Set yourself up for accomplishment in a spot where you can concentrate on the tasks that need to be done. You can do this by:
finding an incredible cooperating space close by
stake out a nearby coffeehouse
make an assigned spot for work at home
Ensure that you feel propelled by your surroundings and prepared to handle whatever comes to your direction.
Toward the beginning of your remote work venture, it's an extraordinary idea to make sense of a suitable environment, for instance,
Do you like being surrounded by white noise?
The best choice for you might be a cafe.
Silence while working
Either morning or evening hours productive for you
Are you motivated by taking small breaks throughout the day or a longer midday respite?
This is the excellence of remote work – finding a good pace in your greatest hours, whatever they might be.
Give time to yourself
You may wind up adhering to your PC screen for a more extended timeframe when the line between "work" and "home" begins to fade. Commit to your fitness routine, make sure to eat healthy, nutritious meals, and schedule some workout hours so that you can be focused, active, and productive.
Know when to "log off"
As the world is becoming increasingly connected, this one could be a very crucial and challenging aspect for remote work beginners. It's obvious to receive emails and chat notifications at any moment, so develop a habit of setting a time when you officially "log off." Be careful about setting the standard that you are available 24/7 as being a remote worker you have the flexibility to work when you are most productive.
Where to find a remote job?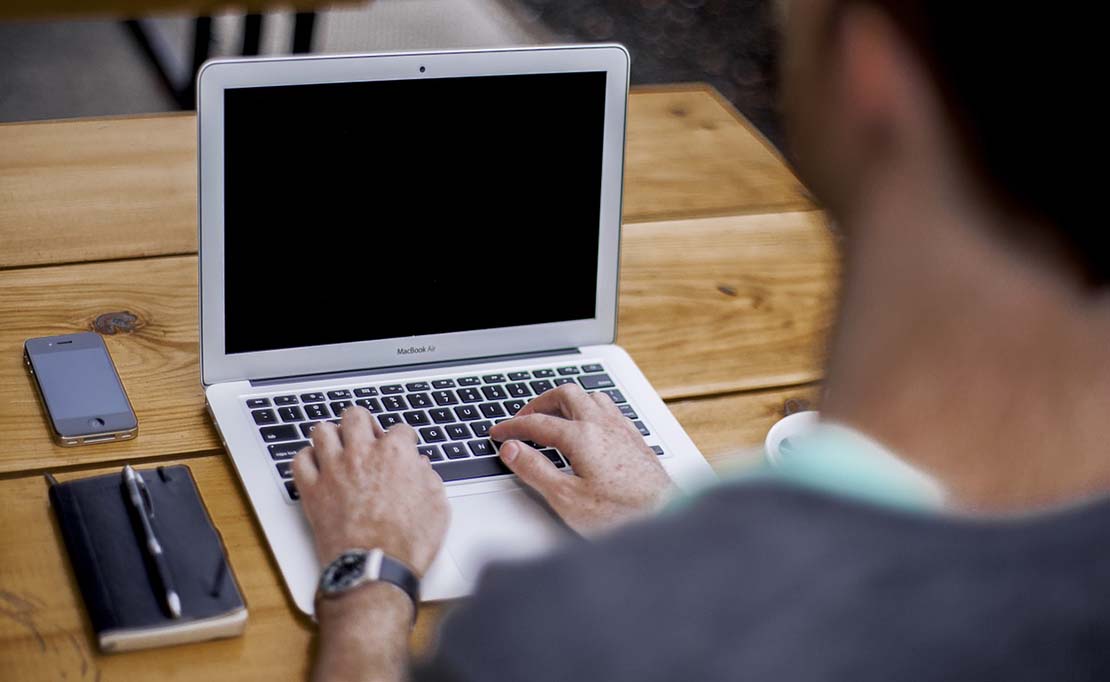 You don't always have to search for a remote job posting to get a remote position. If there's a company you really want to work for, go for it. Drop them an email with a cover letter and resume. Then wait for what they have to say.
Companies that let you work via remotely
While there aren't as many fully-remote work providers yet, below are listed some of the largest and high-paying companies looking for remote workers:
Baremetrics
Buffer
Amazon
Apple
IT Pros
MeetEdgar
Pearson
Pluralsight
Toptal
Automattic
CROmetrics
Canva
CircleCI
io
Convergys
ConvertKit
Hotjar
Dell
DigitalOcean
Glassdoor
VMware
Zapier
Finding a remote job through websites
Below are the job listing websites that focus only on those companies that let you work remotely:
Dynamite Jobs
Jobspresso
SkipTheDrive
Remote Age
No Desk Project
Remoters
Remotive
Remote Global
Remote Work Hub
co
RemoteOK
We Work Remotely
Working Nomads
letsworkremotely
Then there are specific websites for searching for remote work opportunities in your field.
Check the sites you commonly go to, like GrowthHub or Stack Overflow, etc.
Remote Working Statics
Remote Work Adoption: Prior to the COVID-19 pandemic, remote work was already gaining popularity. According to a survey conducted by FlexJobs and Global Workplace Analytics, remote work had seen a 159% increase from 2005 to 2017 in the U.S.
Impact of COVID-19: The COVID-19 pandemic significantly accelerated the adoption of remote work globally. Companies and employees were forced to quickly transition to remote work to ensure business continuity and adhere to health guidelines. Many organizations that had not previously embraced remote work were compelled to do so during this time.
Global Remote Work: According to a survey by Owl Labs conducted in 2022, 58% of the global workforce worked remotely at least some of the time. This includes both fully remote and partially remote workers.
Remote Work Frequency: The same Owl Labs survey found that 31% of respondents worked remotely 5 days a week (full-time remote), while 27% worked remotely a few days a month (part-time remote).
Remote Work Productivity: Numerous studies suggest that remote workers can be as productive as or even more productive than their office-based counterparts. A study by Stanford University found that remote workers had a 13% increase in performance. However, productivity may vary depending on individual circumstances, job roles, and work environments.
Job Satisfaction and Remote Work: Remote work is often associated with increased job satisfaction. A study conducted by Buffer in 2023 reported that 98% of remote workers would like to continue working remotely, at least some of the time, for the rest of their careers.
Remote Work Challenges: Remote work also comes with its challenges. Common challenges include difficulties with communication and collaboration, feelings of isolation, blurred work-life boundaries, and potential distractions at home. However, these challenges can often be mitigated with proper strategies and support.
Remote Work and Employer Benefits: Employers can benefit from remote work arrangements. Remote work can lead to cost savings on office space, expanded access to talent pools beyond geographic limitations, and increased employee retention and satisfaction.
Remote Work and Environmental Impact: Remote work can have positive environmental implications by reducing commuting-related carbon emissions and alleviating traffic congestion. It also has the potential to decrease energy consumption in office buildings.
It's important to note that the remote work landscape has evolved rapidly in recent years, particularly due to the COVID-19 pandemic.
Closing Notes
Lastly, it pays off to be realistic about your goals. If you're a freelance remote worker, you might not earn a steady income every month. Depending on how often you travel, paying for accommodation, flights, food, and transportation can eventually add up.
There's also a lot of unforeseen costs, such as visa fees and potential emergencies you may have to spend on. That's why it's always important to keep an eye on how much you're earning and budget it carefully so that you can continue to work remotely and travel to your heart's content.