Today I am going to write about the 7th continent of the world named Australia. In this document, I will discuss my personal experience of living in Australia as well as some facts and figures to give an idea about the lifestyle in Australia. It is one of the smallest continents but on the other hand, it is the world largest country with least population, only about 0.3% of the earth population live here. A really vast topic but I will be concise in my writing and stick to a key fact of living in Australia so when you come for a visit there will be a lot for you to explore.
Language
Australia does not have any official language but they do have a language entrenched as the de facto national language "English" quite similar in writing to British English, although there are some differences in spellings. Australians have a distinctive accent as compare to other varieties of English spoken in various countries.
According to the Australian Bureau of statistic(ABS) around 70% to 80% of the population aged five and over speak English living in Australia and only 2% don't speak English at all. Apart from English, Mandarin is the most common language spoken by Australians but with the arrival of new migrants, some other languages also introduced in the community such as Arabic (1.4%), Vietnamese (1.2%), Italian (1.2%) etc.
Australian Aboriginal Language
Australia uses to have more than 250 aboriginal social grouping in the late 18th century. In 1788 when the first European fleet arrived, Australian use to speak 250 indigenous languages. Well out of all these languages only 20 survived, spoke by people in their homes and even taught to the students in a school nowadays.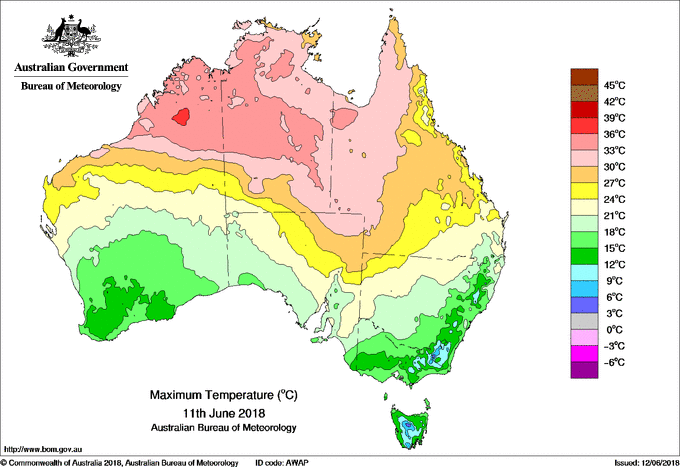 Climate
The climate of Australia varies throughout its states and territories because of the large geographical size of the country. You will see four seasons across most of the country but the largest area is desert or semi-dried. It situated in the southern hemisphere so the season up here is totally opposite from the northern hemisphere means that in Christmas we cannot make a snowman with real snow because it falls in summer. The summer is the bit hotter here compared to the northern hemisphere.
Summer: December to February average temperature of 29 degrees plus
Autumn: March to May average temperature 25 degrees plus
Winter: June to August average temperature of 10 degree
Spring: September to November average temperature 20 degree
Australia has the climate that can suit anybody because you will find the cold and hot weather throughout the year in different part of the country. One thing I can tell about Melbourne weather and that, it is unpredictable. You always have to keep an eye on the weather forecast to plan your day ahead otherwise might be ending up wet in the rain.
Australian Values
Australian society believes in simple leaving and has a relaxed attitude. Their approach toward life is pretty straightforward, live and let the other people live too. Australian Government is really concerned about the freedom and the dignity of an individual. I am going to write some of the basic official documented value of Australians
Liberty of speech
Freedom of association
Freedom of religion
Equality under the law
Equality of men and women
Equal opportunities regardless of ethnic background, race or religion
Treat others with respect
Consideration for others really in need
As you all can see that the living in Australia is entitled to a number of basic freedom but being an Australian citizen they have a civic duty toward the law while taking any benefits of liberty.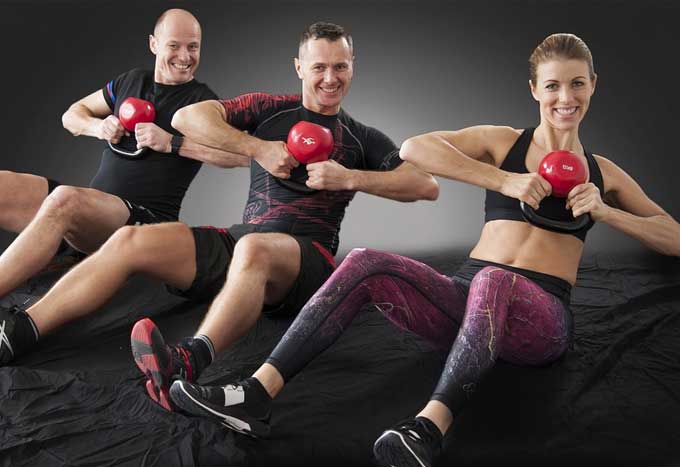 Health and Fitness
Australians are really concern about their health and fitness. From 2013 to 2014 gyms activities were considered the second most type of sports for Australians. There was a time when fitness clubs were at the boom but from last few years it's being steady rather than growing. People age between 18 to 34 and more women compare to men participates in gym activities. those aged 55 or above hardly participate in any fitness activities.
The government offers free health checkups for an Australian citizen while living in Australia. There are various public hospitals available as well as private health center too but if you want to visit a private health center than you have to pay out of your pockets. You can also go for private health insurance but it won't cover the full amount you still have to chip in from your pocket. An international student living in Australia for study have to pay their private health insurance for a year and that is a requirement of visa and once the insurance finish they have to renew it otherwise you touching a fortune if you fall a sick.
Public Transport
Australia has various type of public transport system in different cities and they are quite reliable and affordable. Individual states and territory government are responsible for the management of public transport system.
The Food
Australia is a multicultural society which means you going to find a variety of foods in this country. People from all over the world migrated to Australia and brought their tradition along with them so you will taste some really traditional dishes in restaurants and cafes. You will see that the most of the foods are available living in Australia throughout the year. Aussies love to have a BBQ because they like to eat outside. Most of the houses in Australia have their own BBQ in the backyard and BBQ are readily installed by the councils on the beaches and parks for people. Meat pie, Fish, and chip are another famous food among Australians. Aussies born with vegemite a spread use in breakfast.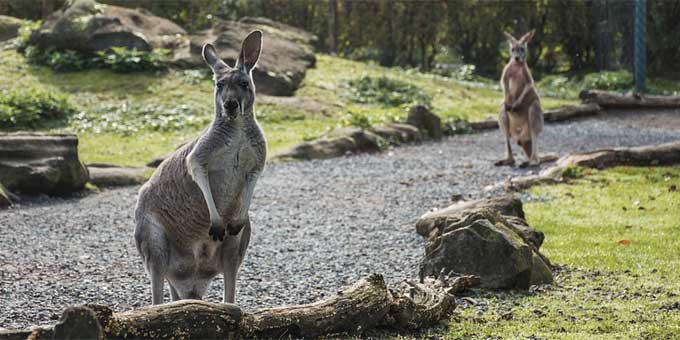 Wildlife in Australia
Australia has some unique native animals which can only found here and that is one of the reason tourists wants to visit this country. Kangaroos, koalas, wombat, wallaby, dingo platypus are the best-known animal in Australia. You can see kangaroos easily in the wild in the rural area of Australia. Different types of bug species you will see around a lot and they are quite a big size. Australia is famous for their crocodile and they have both fresh and saltwater varieties. To have a close encounter with wild animals Australians organize some special events such overnight stay in those places along with tour guide.
Education
It is compulsory for Australians to complete there school education between the age of 6 and 16. The total time period for school education is 13 years includes preschool (kindergarten) kids must be 4 years old to start his/her education, primary school runs for seven or eight grades and high school continue for 3 to 4 years start from eight to grade 10. Senior secondary school for two years includes grade 11 and 12. Tertiary education is a higher education includes universities and vocational education and pieces of training living in Australia.
The education cost living in Australia depends on the choice of school, some private school cost can go up 30,000 per annum tuition fee only whereas public school cost much more lessor them. The education cost also varies for local and international students depending on the choice of school and universities.
Family system
The majority of the families live in Australia are the couple with children and generally official married couple but there are still some couple lives in cohabiting relationship. While couple family is the most common type but from last few decades, there is an increase in lone parent families with dependent children. There is another family system called reconstitute family where two previously married couple began a new relationship and get married. In this scenario, if both had children from the previous relationship will be stepchildren for both of them.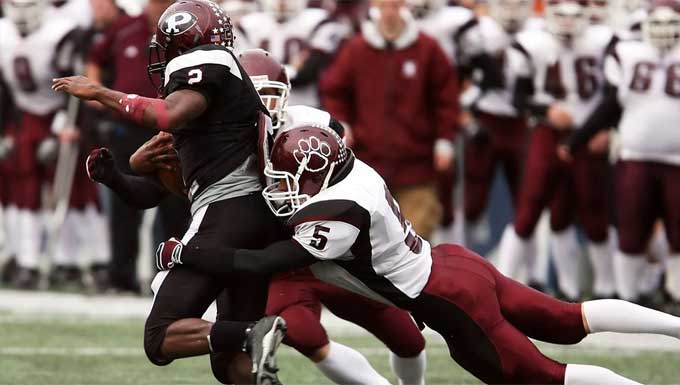 Sports
Australian are passionate about the sport and that's why the sport has a prominent place in Australia's official and popular national culture. Australians do not only love to play sport but also love to watch in a large number of groups live on grounds or via broadcast
There is a number of different professional sports play in Australia but Australian football (AFL) also known by Footy is most popular among Aussies at the national level. They had a very famous slogan you might be heard about that "Aussie, Aussie, Aussie, oi, oi, oi" to buck up their Australian teams in different sports. People in this country take sports as a profession, this is the reason they encourage their children to participate in other sports activities rather than just school.
Cost of Living in Australia
According to the data provided on Numbeo 2018, Australia is the 12th most expensive country in the world. Taxes and cost are high, volumes are low due to which the prices are really high but the standard of living in Australia is still the best in the world. Why Australia is too expensive have some reasonable explanation to make you understand. The total population living in Australia is around 24million which is fairly low as compare to other countries so the tax which government deducting is only from those people who working and helping others with this money. Fewer consumers out there to buy a product because the number of population is less. Beside all these explanations people who work here, they earn a handsome amount to support themselves its the matter of fact how the going to manage a budget while living in Australia.
Housing in Australia
From the research, it reveals that the prices of houses increase 78% between 1980 to 2015 so the housing affordability is broadly declined.
Job and Career Opportunities
Australian Government offer funded courses to people so they can upgrade their skill and some of them can try new career opportunities. It is not very easy to get in the job first place if you are foreigners but ones you gained some work experience living in Australia than you will find new doors for career opens. There is all
Things to know when living in Australia
To move Australia from ones homeland require a homework, it might be a completely opposite world for someone. I pretty much discuss the main key factors to give an idea about this country but keep in mind it's a general information. Different people have different experiences and Australia is the place where two people will not have same experience unless they follow each other. Let me tell you some more essential information
Australia is a massive country and you require a decent time to explore the whole country
Weather fluctuates it doesn't remain same in all states such as Melbourne is known for having four seasons in a day whereas Brisbane has a tropical climate.
Sun is quite strong so the sunburn is very common, need to protect skin by applying a thick layer of sunscreens.
Bushfires very common in summer seasons
Respect workers, pay highest minimum wages as compared to other developed countries
Taxes for the low-income workers are not very high
Pros and Cons of living in Australia
Advantages
Australian universities are in the good ranking so the best place for education plus government grants approx 200 million dollars yearly for a scholarship to local as well as for international students.
Better job opportunities as compared to other developed countries.
Safe country to live in
Free Health facilities to Australians. Private health insurance is much cheaper compared to other developed countries
A culturally diverse country, you will find different people from all over the world migrated to this country so they are quite open to accept and respect other people cultures.
Pretty straightforward people in all aspects.
Disadvantages
Language could be a barrier if you not really fluent in English and of course the accent too, sometimes its hard to understand the pure Aussies.
It is not easy to adjust to a new place while being too far away from family.
The cultural difference could be a problem
Living expenses on daily basis are a little bit high as compare to other countries
Housing (buying or renting) are expensive too
Public transport in main cities are not an issue but if you live in newly developed suburbs or regional area then you definitely need a car to survive.
Buying and maintenance of motor vehicles are costly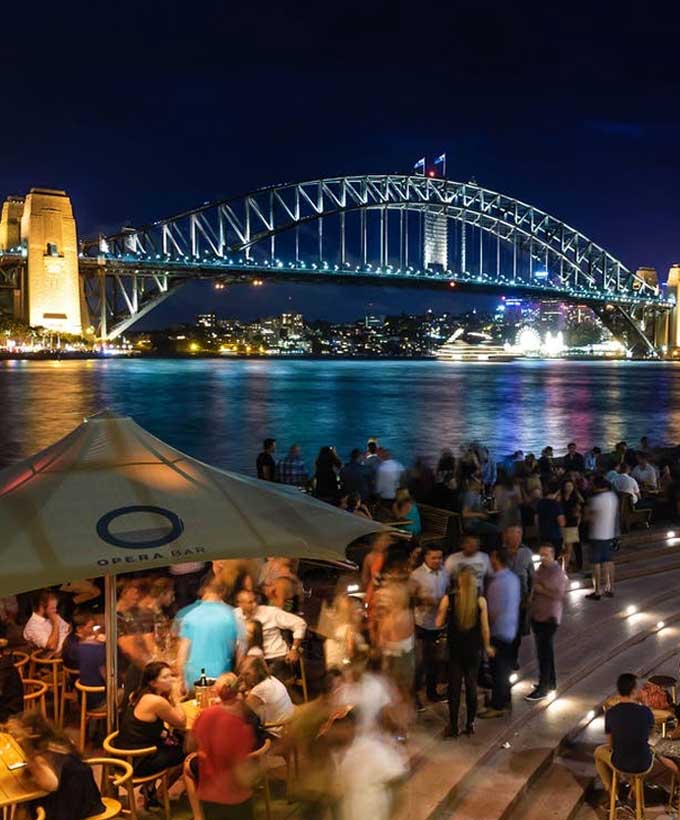 Places to visit in Australia
Australia one of the big country so anyone wants to explore this country require a huge amount of time. Australians in this country look forward to having a long weekend so they can discover some beautiful place in Australia. Sydney, Melbourne, Brisbane, Perth Adelaide are coastal whereas Canberra the capital city of Australia is inland. Some of the most popular attraction are these which you should visit if you ever get the chance to come to Australia
Great Barrier Reef
Sydney Opera House
Uluru-Kata Tjuta National Park
Sydney Harbour Bridge
Blue Mountains National Park
Melbourne
Bondi Beach
Daintree National Park
Fraser Island
Kakadu National Park
Great Ocean Road
Broom and the Kimberly Region
Kangaroo Island
Clair National Park
Keep in mind the best time to visit Australia at the base of tourism is SUMMER to enjoy those place otherwise in winter you might be ending up staying at HOME.
FAQ
Does it snow in Australia?
All the resources show that Australia is well known as a sunburnt country due to the thin ozone layer but in a winter season, there are certain places where you can see some pretty inspiring snowfall. Winter is absolutely unique in Australia because you will see sunshine on the beaches in the north and snowfall in the south at the same time of the year. Australia's Alpine region stretches through New South Wale and reaches to Victoria receive significant snowfall every year. The snowy mountain region in NSW have snowfall throughout the winter season and even on Australia's largest mountain "Mount Kosciuszko" which is about 1/4 of the height of Mount Everest.
Why living in Australia is Good?
The living standard in Australia is based on equality. You will find a majority of mediocre families rather than upper and lower class people. Besides that, it is the country full opportunities at the moment depends on the thought process of individuals how they going to avail them. Australian economy from the past few years are under the growing process. The unemployment rate is very low compared to other countries. A multicultural country with young and open-minded people welcome others from all over the world to come to participate in a modern nation living experience.
Where to live in Australia?
The selection of the place to live in Australia varies from person to person depending on the reason for coming to this country. I will give you a rough idea about some of the main place to get the glimpse of lifestyle in these cities. The affordability, as well as an opportunity, are two important concerns for anyone who wants to come to Australia on a permanent basis. Sydney and Melbourne are the most populated cities, they have best universities but the education is pretty expensive even the living cost is higher compared to other cities. Adelaide, Gold coast, Brisbane, Canberra, and Perth are less populated and a little bit cheap to live in. Job opportunities are quite alike anywhere in Australia but experience within Australia is a gateway.
Is Moving to Australia worth it?
Life in Australia is not a cup of tea people have to work hard to survive in this country. Both family members need to work together to have a standard lifestyle. So before taking a decision to migrate or to study in Australia, keep in mind that there is a struggle waiting for you ahead. The job hunt can be bit longer because they count on the Australian experience. Every place has some advantages and disadvantages. If we compare with other countries Australia is not much affected by Job recessions from past few years so still there is a door open for opportunities.
How much does housing cost in Australia?
Renting a property is high, you paying the same amount which you can pay a mortgage to the bank to own a house. Property value and renting a house vary from suburb to suburb depending on the demand and repute of the area. Average rent you pay in Sydney is AU$ 480 per week second highest rent in the world. You can share the accommodation too and that going to be much cheaper than renting the whole house living in Australia.
Is living in Australia expensive?
Australia is an expensive country as compare to many other countries but it doesn't make much difference for those who live in this country because the wage rate is also high so when you earn in Aussie dollars and spend on Aussie products it doesn't bother. Some domestically produced item prices are gone up a lot from past few years such as electricity, water and gas bills. Australia has become a really expensive place for foreigners to visit and to buy our export products.
How is living in Melbourne Australia?
Melbourne has been declared as one of the most liveable city of the world by the economist group the publisher of "The Economist" magazines after surveying around 140 cities in the world. From past five years, Melbourne is maintaining its ranking after beating top 10 ranked cities and this only due to its stability, healthcare, education standards and infrastructure. and the cost of living in Melbourne Australia is high
Is Australia better than the UK?
The standard of living in Australia is way better than the UK. Houses in the UK are really small whereas in Australia you will find a big land houses still affordable in some places depending on the locations. The much safer place to live in a crime rate is very less. Sydney got beautiful compare to London also cost of living in Sydney Australia is lower then UK. They are few things very common in both places and it depends on personal experience too
Is Australia is better than the US? Living in Australia vs USA
In the US you will find discrimination is very open whereas in Australia there are some laws passed by the Government to control racism. But we cant say that it 100% racial free country too. You can pick that approach very easily when you encounter those people but because there is a law so they do hesitate. Avoid comparing the US to Australia while living in Australia as an American
Is living in Australia dangerous?
Australia is a safe country to live in , the crime rate is very low as compared to the opposite side of the world but over the past few years some of the large cities showing a sign of violence so some common precautions need to consider such as   The major threat in this country is from unwelcoming nature hazard.