In Europe's northwestern region, a Nordic country is known as the Kingdom of Norway.
The country is also one of four countries that make up the Scandinavian Peninsula. Finland, Russia, and Sweden border Norway.
Additionally, there are countless astonishing and heart-stopping places in Norway. It is called  "the dreamland," which is not an exaggeration as the staggering and stunning sites here make you believe in them!
Quick Facts
Language: Norwegian
Capital: Oslo
Currency: Norwegian Krone (NOK)
Driving Side: Right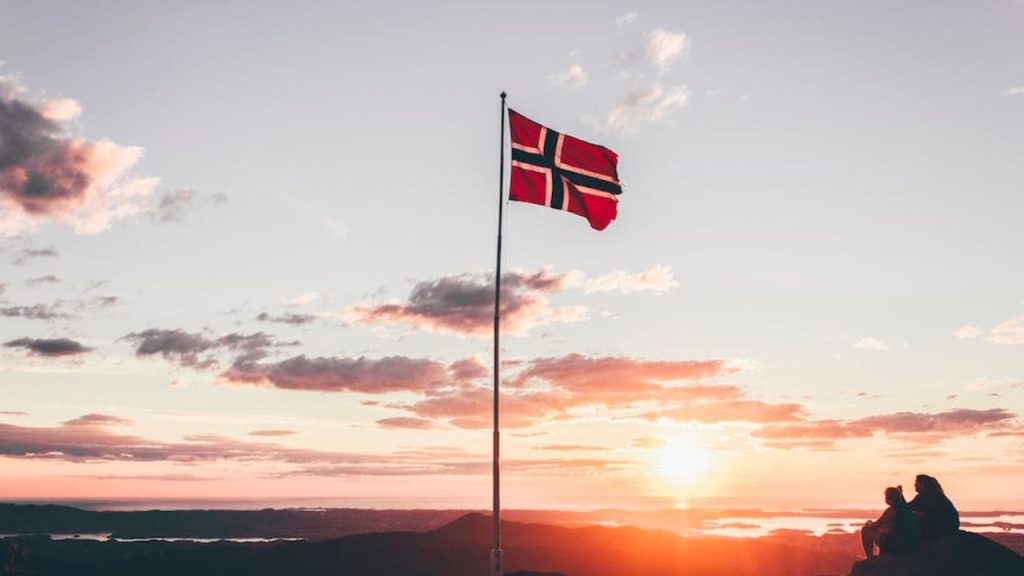 Do You Know?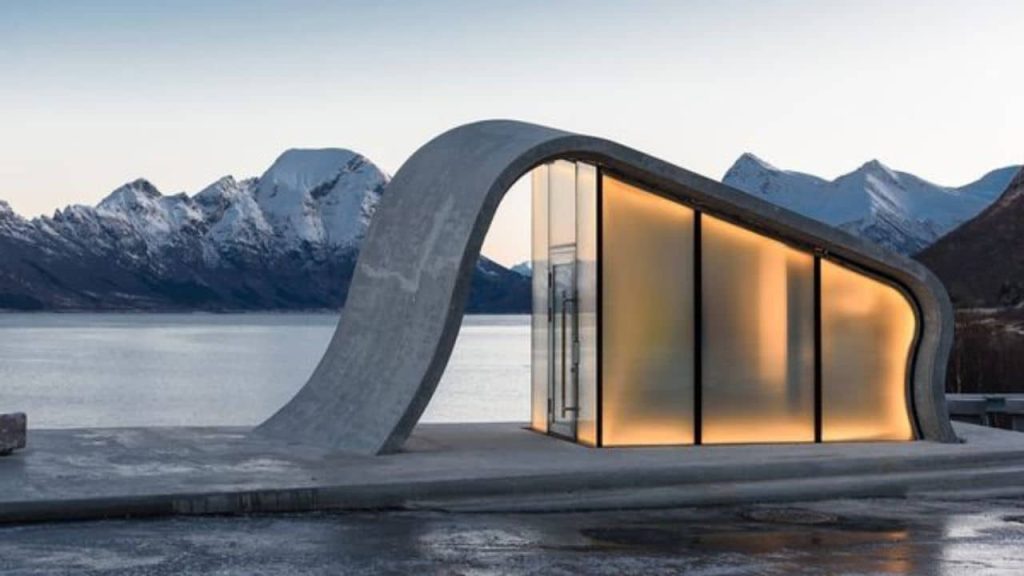 Norway rocks the winter Olympics.
Norway has a land border with Russia.
Norway introduced salmon sushi to Japan.
There are two versions of the Norwegian language.
Wild reindeer (Europe's giant herd) live in Norway.
Modern and ancient skiing was invented in Norway.
The length of the Norwegian coastline is 25.148 km.
Norway supplies London with a Christmas tree every year.
The highest peak in Norway is Galdhøpiggen above the sea.
The famous British writer, Roald Dahl, spoke Norwegian.
The Lærdal Tunnel is Norway's longest road tunnel at 15 miles.
Norway is not called Norway. It is called Norge by fellow citizens.
The northernmost point of Norway and Europe is the North Cape.
All Norwegians' income and wealth data are on the public record.
A Norwegian committee in Oslo awarded the Nobel Peace Prize in Norway.
Norway was the only neutral country during the First and Second World Wars.
Norway owns the world's most remote island (Bouvet Island) on the other side!
The first Secretary-General of the United Nations was the Norwegian Foreign Minister Trygve Lie.
Harald V is the present King of Norway, who represents the country and plays a ceremonial role.
The highest concentration of fjords in the world is in Norway. Two of these, the Geiranger Fjord and the Nærøy fjord, feature on the Unesco World Heritage List.
Mind-Blowing Places to Visit in Norway
The dream country for people to visit at least once in their lifetime!
Oslo, the Capital of Norway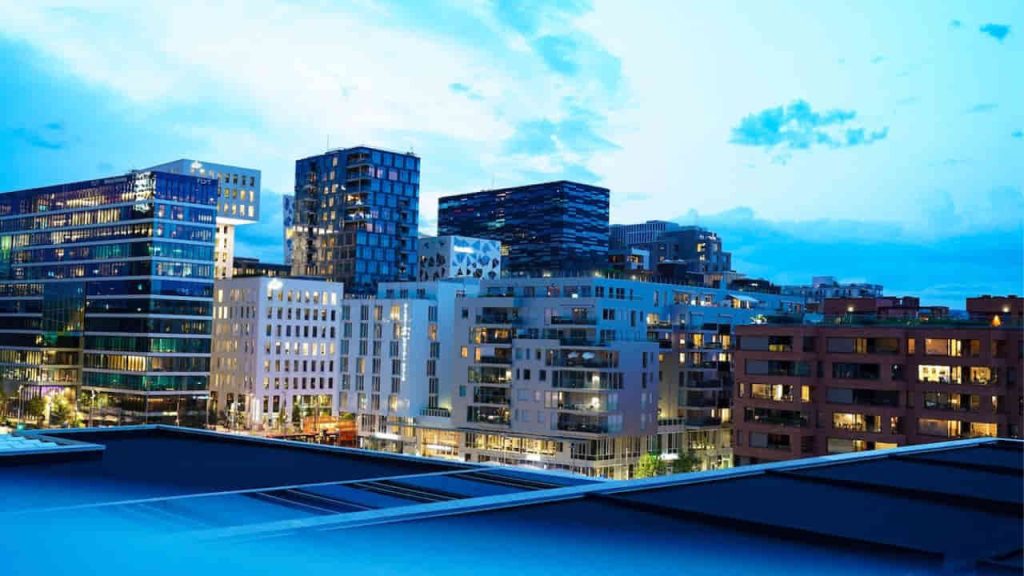 Oslo is the most diverse and populous city in Norway – in the middle of nature and was selected as one of the best places to travel.
The national opera and ballet are one of the spectacular beauties here.
Moreover, Norwegian trade, banking, industry, shipping, maritime industries, and European trade are all made in Oslo.
Attractive and miraculous places in Oslo
Holmenkollen Ski Museum & Tower
Fram Museum – The Polar Ship Fram
Natural History Museum
TusenFryd Amusement Park
Akershus Fortress
The Lofoten Islands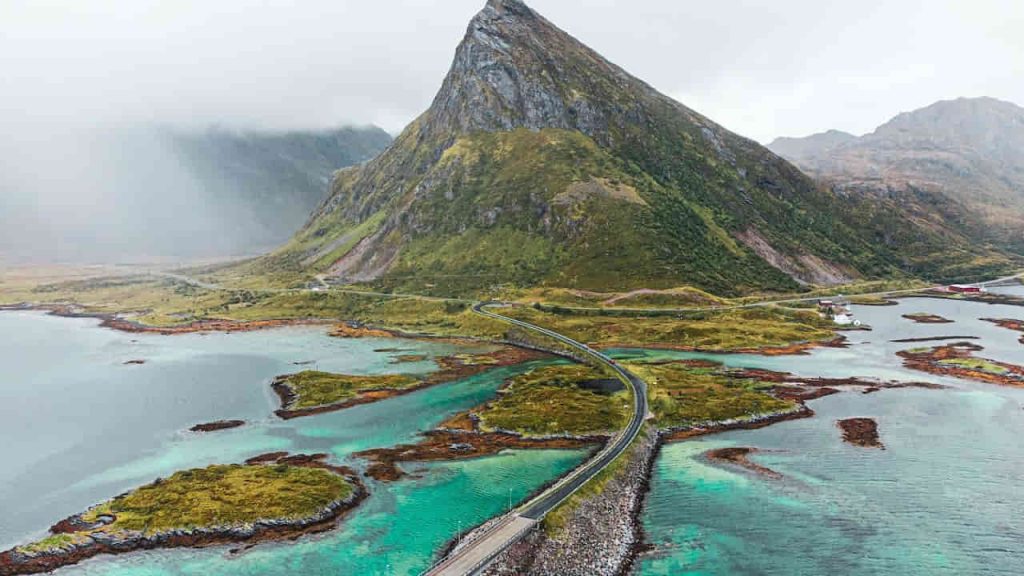 Lofoten is a traditional district and an island group in Norway.
This Island is globally known for its peculiar scenery with remarkable mountains and peaks, open sea and sheltered bays, beaches, untouched lands, and local seafood.
Lofoten Island experiences one of the world's most immense elevated temperatures.
Top-rated tourists attractions in Lofoten Islands
Svolvær
Trollfjord
Lofotr Viking museum
Reine
The Geirangerfjord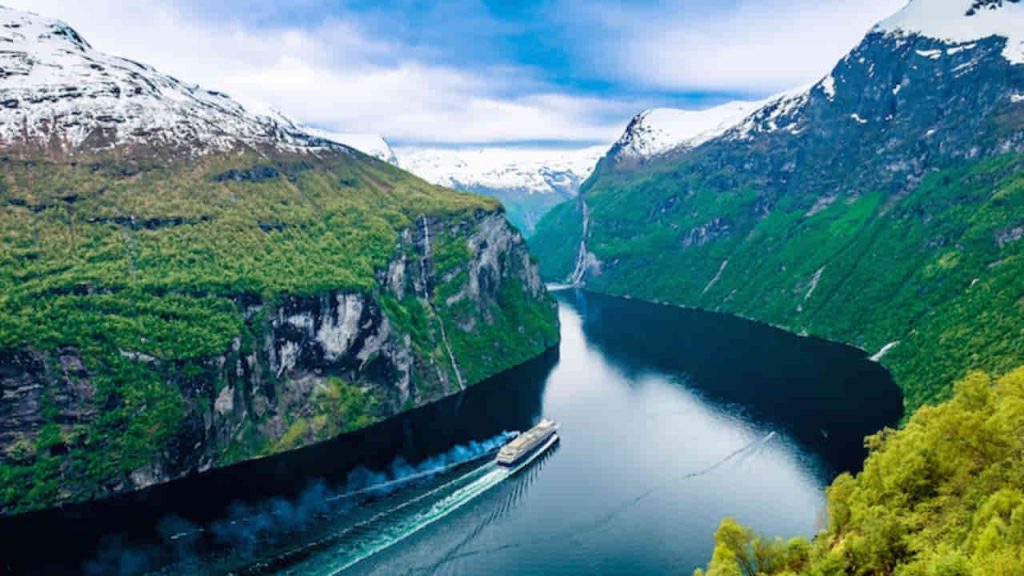 The Geirangerfjord is a fjord in the Sunnmøre region of Møre og Romsdal territorial division, Norway.
It is located entirely in the Stranda Municipality and is known for its spectacular waterfalls.
Unimaginable places in Geirangerfjord
Seven Sisters Waterfalls, Norway (waterfalls and hiking)
Skageflå (hiking and mountains)
Friaren (solo waterfalls opposite the seven sisters)
Sunnylvsfjorden (nature)
Flåm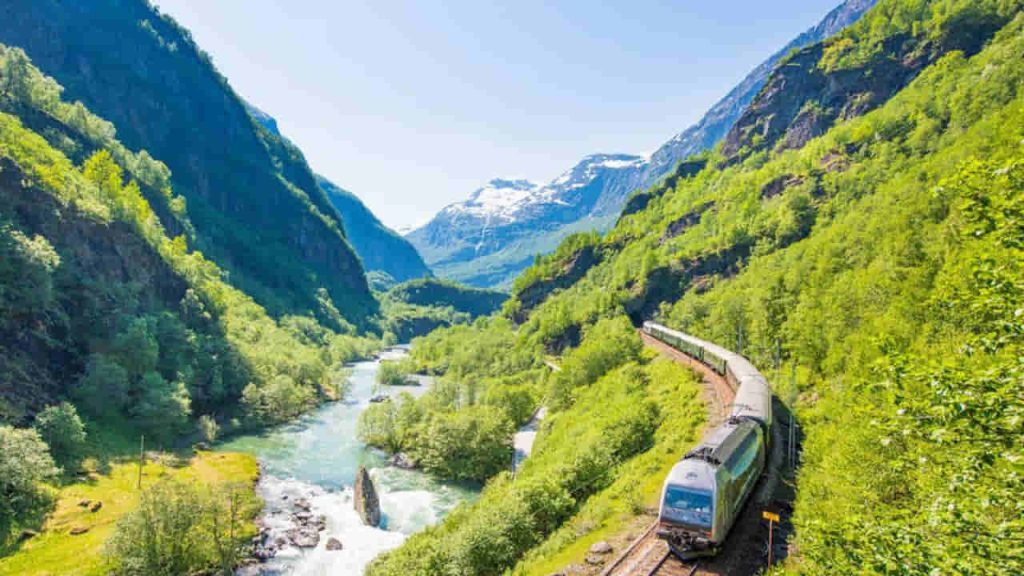 A 20 km long mountain journey by railway takes you through the beautiful landscapes of the innermost part of the Flåm.
It has been one of the best tourist attractions for so long.
The eye-catching sceneries in Flåm
Flåmsbana (railway and waterfall)
FjordSafari (safari, rafting, and adventure)
Flam railway museum (shopping and museum)
Stegastein (platform with dramatic fjord views)
Vangen church
Trondheim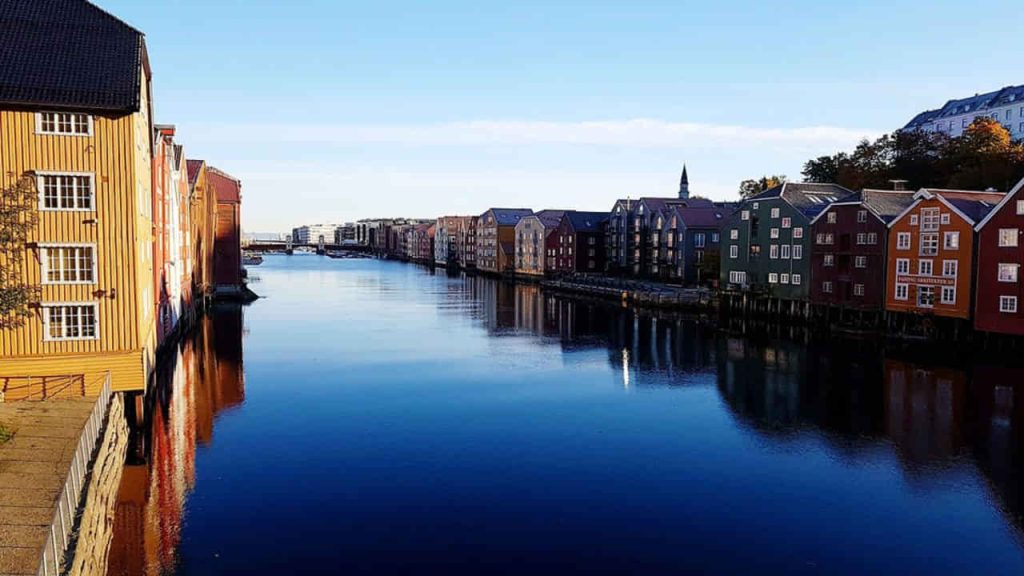 It is a lively, pedestrian-friendly street with colorful wooden buildings leading to the Nidaros cathedral and the old warehouses along the Nidelven river.
Many food markets, cool cafes, and new restaurants are located here. On top of that, the festivals celebrated here, and the music gives a lively and refreshing feeling.
The striking architecture in Trondheim
Nidaros Cathedral (medieval cathedral and palace museum)
Old town bridge (bridge with red portals)
Kristiansten Fortress (historic fortress with museum and tours)
Stiftsgården (18th-century wooden royal residence)
Nidelva (river and kayaking)
Stavanger Region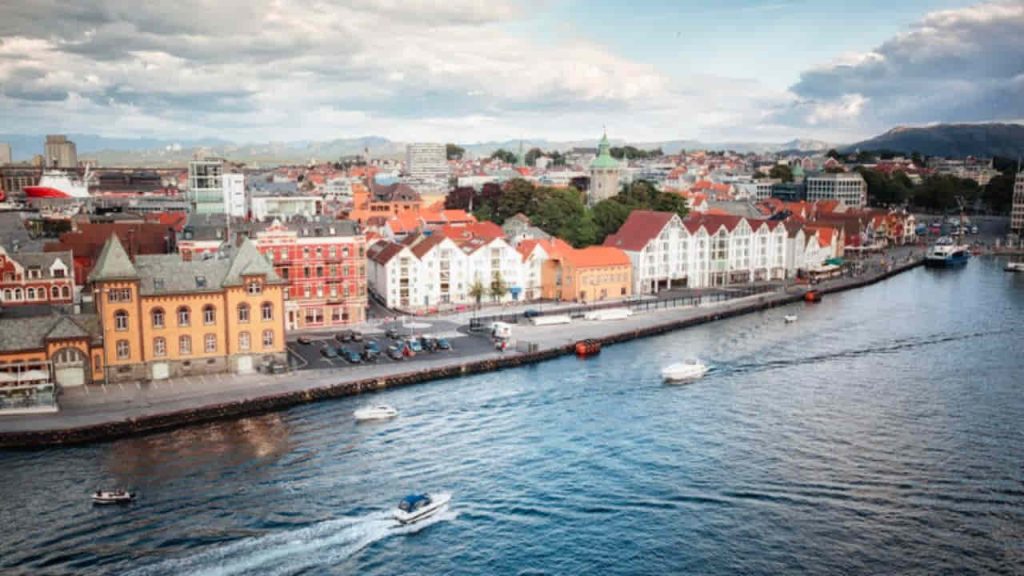 Stavanger, Norway's fourth-largest city, is the country's oil capital on the southwest coast. It is presently one of the most expensive areas to live and visit because of the thriving industry.
Even though the city and its suburbs continue to develop, Stavanger has been an important center since Viking times.
The city's beautiful shoreline is home to many wooden structures and museums covering everything from art and archaeology to the city's naval past.
Stavanger has lately been a popular stop for cruise ships. Its taverns and eateries are filled with tourists during the summer.
The surrounding landscape is also worth seeing, with excellent hiking, climbing, and surfing options on nearby beaches and mountains.
Eastern Norway: Spectacular Mountains and Valleys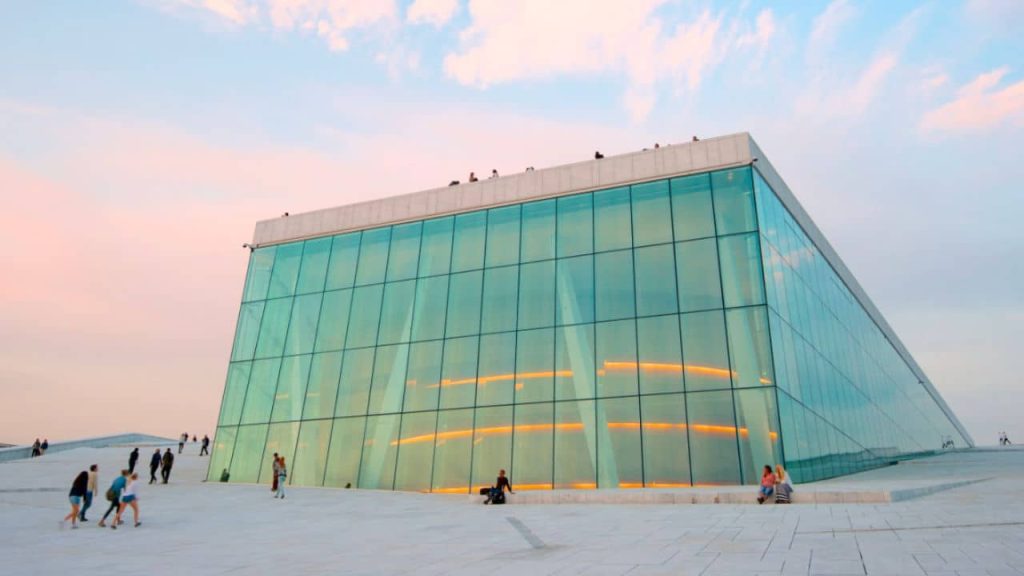 Eastern Norway's lush woodlands, deep valleys, and massive mountain plateaus offer excellent starting points for various natural experiences.
Family holidays in Valdres, Hallingdal, Lillehammer, and the Gudbrandsdalen valley are popular, with activities ranging from amusement parks to charming farms and superb hiking routes.
The same is true for Telemark, where you may cruise the canal while viewing one of the most stunning views in Eastern Norway from Mount Gaustatoppen.
Geilo, Trysil, and Hemsedal are some of Norway's prominent ski resorts. And, after the snow melts, they all offer all-year excitement as they morph into world-class riding locations.
Hiking, cycling, rafting, and climbing are among the many outdoor activities in the national parks of Dovrefjell, Jotunheimen, and Rondane.
Southern Norway and Kristiansand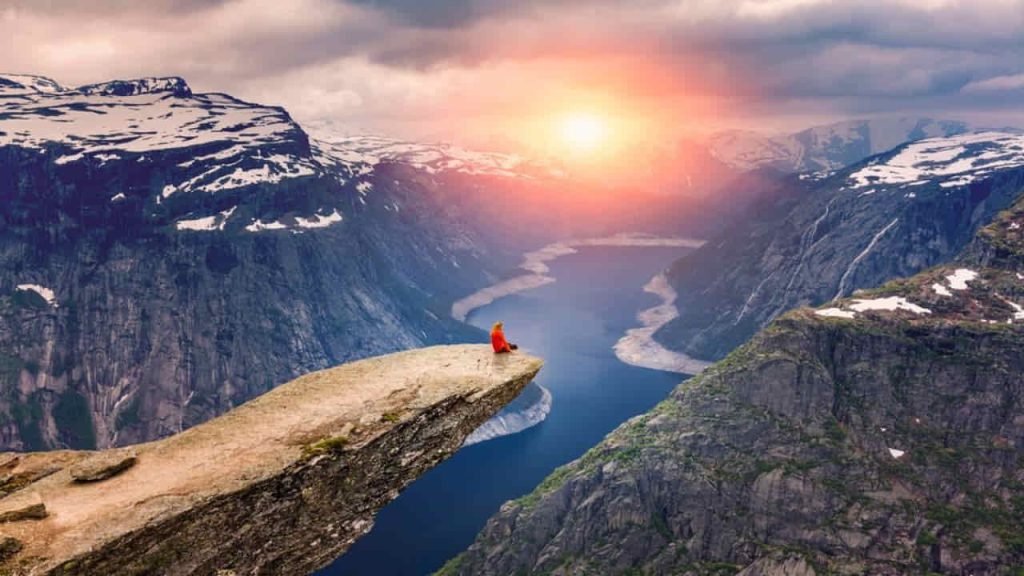 Southern Norway is a summer haven for Norwegians, with gorgeous beaches, hundreds of islands, and more daylight hours per year than the rest of the country.
Stroll through little alleyways between white wooden homes in charming seaside towns like Risør, Arendal, Grimstad, Mandal, and Flekkefjord, or learn about the Setesdal valley, where Norwegian folk traditions originated.
Kristiansand is the most populous city in southern Norway. You may walk around Posebyen's old town, eat incredible seafood, spend restful days on the city beach, and participate in various fun activities.
The Dyreparken zoo and amusement park is a must-visit with children.
Lindesnes lighthouse, Norway's southernmost point, is a short drive from Kristiansand. It is also home to the world's largest underwater restaurant, Under, with two Michelin stars.
The Atlantic Ocean Road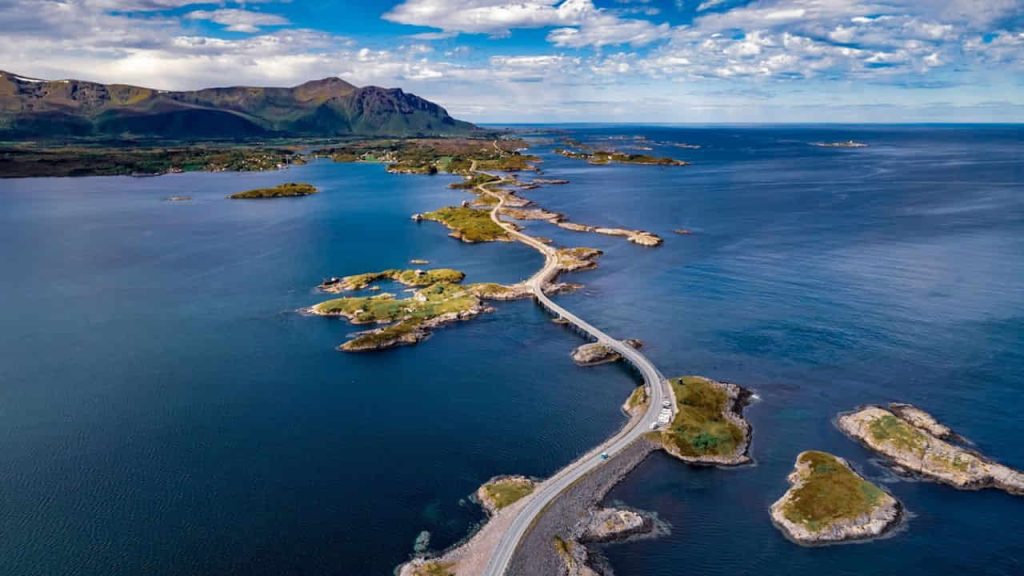 Norway has some of the most stunning bridges you've ever seen.
When driving along Norway's coast, you can't travel more than an hour without stopping to capture another gorgeous bridge.
One of the most famous bridges is the Atlantic Ocean Road.
It bends and turns, linking tiny parcels of land and creating a brief yet exciting road journey that you cannot help but enjoy!
Many consider this one of the most picturesque roads in the world, and it isn't easy to disagree!
Ålesund
Ålesund is a port town on Norway's west coast, roughly midway between Bergen and Trondheim.
Set among many interconnecting islands, it provides a taste of coastal living. This is the ideal location for a wildlife-viewing trip, especially if you prefer bird-watching.
The town is most famous for its Art Nouveau buildings. Ålesund had to be rebuilt nearly entirely after a fire destroyed much of the city in the early twentieth century.
Wander around the vibrant downtown to glimpse the new style and architecture.
Another incentive to visit Ålesund for a day trip or city break is its proximity to Geirangerfjord. From here, you may explore Norway's most famous fjord. It's also a popular stopping point on the Hurtigruten coastal route.
Head to Mount Aksla for panoramic views of the town and its archipelago.