Staying at a waterfall resorts is perhaps the best way to spend some quality time with your loved one. Located in a scenic panorama of nature and surrounded by natural beauty, every couple longs to spend some days at some of these best and most romantic waterfall resorts in the world. The view from the top is simply breathtaking and those waterfalls look even more magical at night. You will experience the most luxurious accommodations and amenities at these reports, while surrounded by perfect natural settings. The traditional romantic waterfall shower is a thrilling experience for every guest.
Ultimate Romantic Waterfall Resorts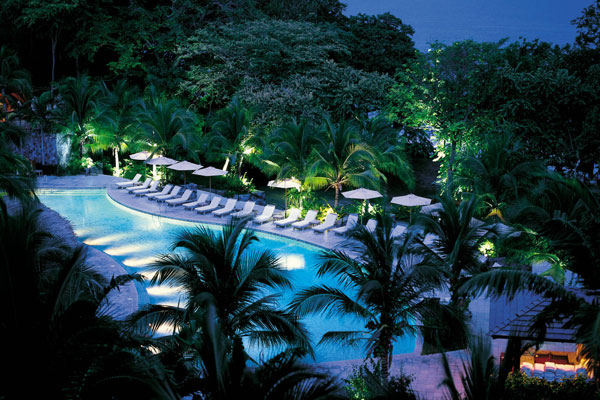 Tabacon Grand Spa Thermal Resort, Costa Rica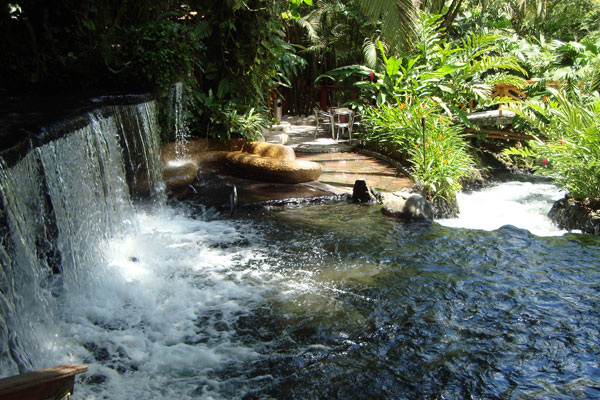 The five-star romantic waterfall resort is located in the northern region of Costa Rica and lies at the in the middle of the tropical rain forest at the base of the grand looking  Arenal Volcano. It is those exceptional thermal springs that emerge from the volcanic grounds that lure thousands of holiday makers every year as well as some couples on romantic trips. These thermal springs cascade to form calm and still pools and waterfalls that are bordered by lush green tropical gardens. This is really an oasis of peace for the any couple. The 102-room resort is updated and renovated on regular basis so as to serve its special guests with complete aplomb and style.
Orient-Express Hotels Ltd. Iguazu Falls, Brazil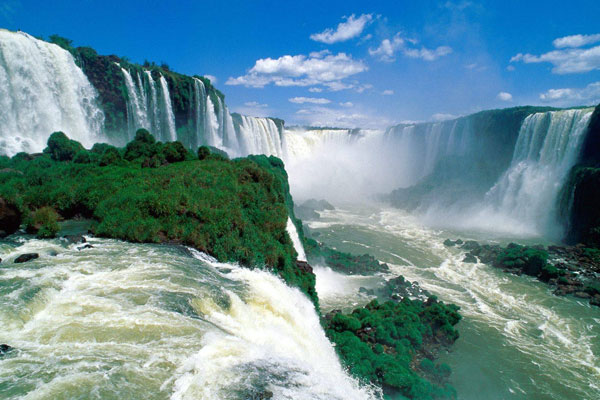 Orient-Express is a 4 Star Luxury, and situated near Iguazu Falls, Brazil. The resort is surrounded by lush, green vegetation and you get an amazing view of Iguacu Falls. This is really an excellent example of ecotourism at its most lush and beautiful. The elegant colonial-style hotel features a variety of luxuries and amenities for its special guests. There are world class restaurants, spas and bars. The place is surrounded by an amazing variety of species in fauna and flora. The couple can go for Macuco Safari Tour and enjoy bird watching as well as kayaking.
Safari Camps & Lodges Chongwe River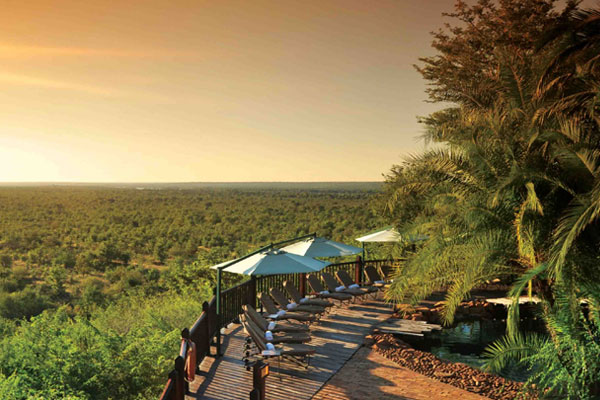 Located on the convergence of the Chongwe and Zambezi Rivers, the Lower Zambezi National Park spreads across 4000 square kilometers of pristine sanctuary that is brimming with game. This is a perfect gateway for any couple looking for a dash of adventure in their holiday. Live in large cabins, or Mulati tents under thatch with a luxury open air bathroom. Experience the most picturesque wilderness area of the continent and savor those fabulous views around you with your eyes. The bathrooms are a very different experience. Shower in the early sunshine or at night under the stars in your privacy with your beloved.
Luxury Casino Hotels – Iguazu Falls, Argentina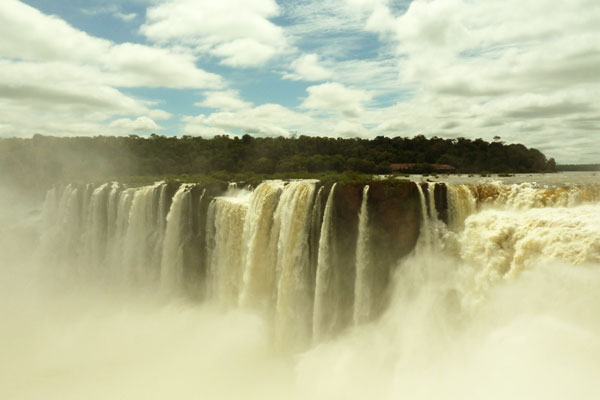 This is looked upon as one of the most luxurious romantic waterfall resorts. Iguazu Falls is a UNESCO World Heritage Site and offers one of the most spectacular waterfalls on the planet. Enjoy the romantic waterfall resorts as well s those scenic views around you while experiencing the 5-star luxury of the resort. This is a favorite resort for many couples who come here for the quiet and to discover the nature together.  You will love the live theatrical entertainment as well as the fine dining and casino.
Posada Puerto Bemberg – Puerto Iguazu, Argentina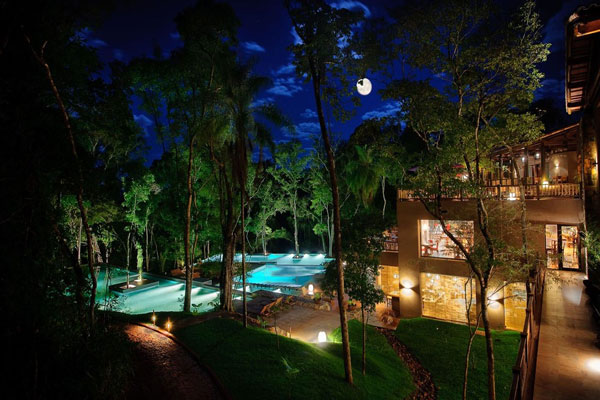 Located in the heart of a subtropical ecosystem, Puerto Bemberg welcomes its visitors to experience the true nature. Apart from those spectacular waterfalls, there are woodlands, trails, other waterfalls and the murmur of the Parana River to explore. Even the most finicky travelers will find the services and facilities surpassing their expectations. The rooms are spacious and luxurious. Enjoy gourmet delicacies as well as local cuisine with a variety of delicious wines. Visit Iguazu National Park that is just thirty minutes drive away. This is really a paradise for couples.
Safari Camps & Lodges, Victoria Falls, Zambia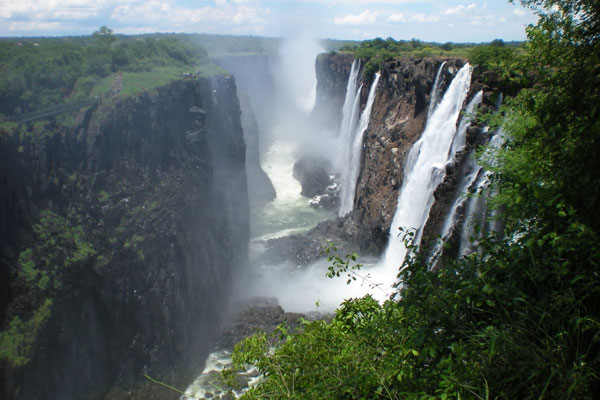 Islands of Siankaba Lodge are looked upon as one the most classic of forested retreats. It comprises of 7 secluded chalets and each carries its unique and splendid view of the mighty Zambezi River. Enjoy your meals at a haute cuisine restaurant, overlooking those waterfalls. Couple can spend hours here together gazing at the Zambezi River and visit the magnificent Victoria Falls. This is looked upon as one of the most popular romantic getaway.
Royal Zambezi Lodge, Zambia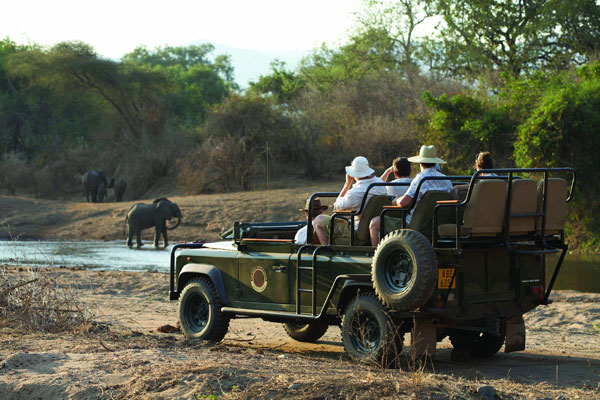 Royal Zambezi Lodge is a completely renovated 5 star luxury lodge that overlooks the immense river. Get the chance to experience ultimate luxury and comfort and live in style, while soaking in all the beauty around. You will find unique combination of comfort and contemporary style here and in a completely unspoiled environment. Sleep on those king-size beds in tents under thatched canopies. Enjoy open fires and airy verandahs sitting on comfortable sofas. Dine under the stars in complete privacy with your partners on those Timber decks extending over the river shallows, while listening to the sounds of the African nights.
The Royal Livingstone – Victoria Falls, Zambia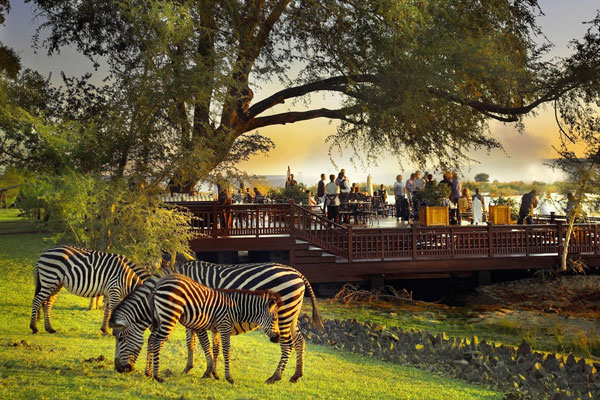 If you are seeking new level of luxury, then stay at Royal Livingstone, overlooking Victoria Falls. This makes for an exceptional destination, especially for couples looking for solitude and a blend of romance and adventure. The bedrooms are inspired by the grand estate houses and every room will give you a spectacular view of the vast Zambezi River. Enjoy dining facilities with world class cuisines served with contemporary sophistication.
Luxury Hotels of the World Travaasa Hana – Maui, Hawaii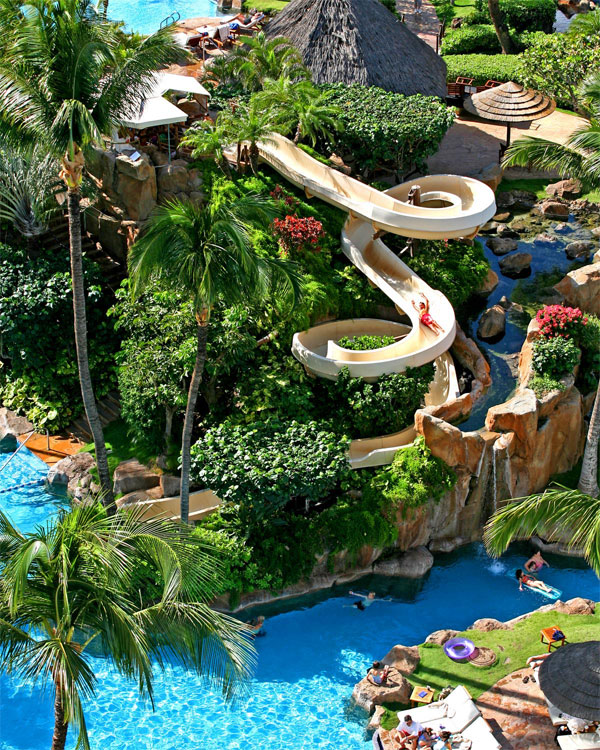 Explore the lush eastern coast of Maui, while staying at Luxury Hotels, that comprise of 70 cottages and suites. You will fall in love with locally sourced food, a daily spa and many other activities that include. adventure, culture, culinary, fitness and spa. The wood-beamed ceilings with ling fans and private lanai only add to the charm of staying here. Enjoy guided coastal and garden walks or take digital photography lessons in your free time.