Malaga is a charming city for those who love the sunshine. It is one of the most visited coastal cities and is known for its amazing beaches, art, culture, cuisine, and long hot summers. Malaga, Spain is a blend of ancient charm and modern charisma.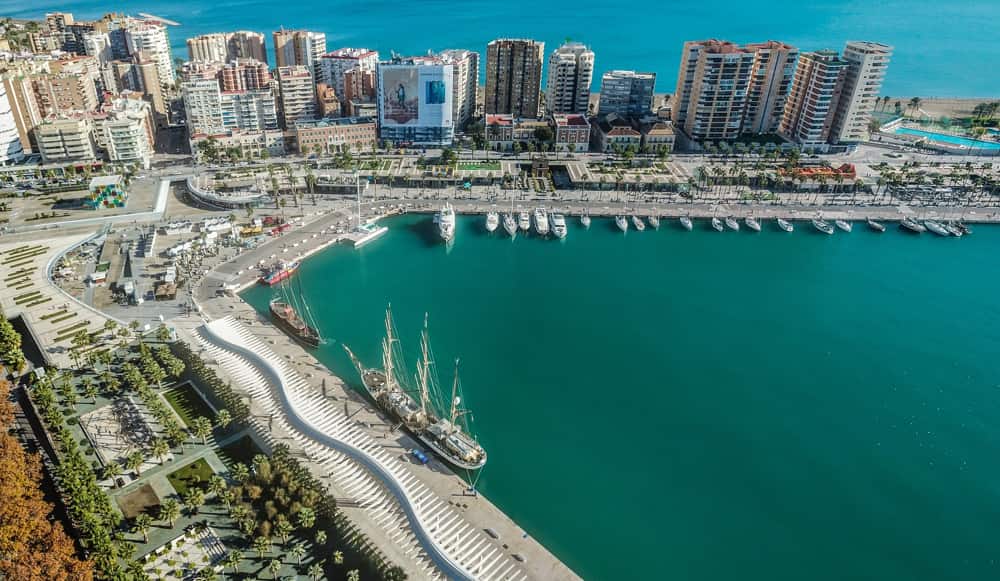 This coastline region offers a variety of adventurous indoor and outdoor activities, making it one of the most populous in the country. The adjacent Mediterranean Sea also adds in, making it one of the most famous tourist destinations in Spain.
Let's dive into this vibrant Spanish gem, located on the southern coast, which captivates visitors with its rich history, artistic legacy, and the aroma of its Mediterranean cuisine.
Malaga, Spain
It is the second most popular in Andalusia and the sixth largest in Spain.
Population: The population of Malaga spans around 593,055 in 2023, it has one of the highest growth rates with 17%, in Spain.
Language: Spanish, with an Andalusian accent (a bit softer than the people in northern Spain).
Province: It is the Capital of the "Province of Malaga".
Location: The city is located at the seaside and is adjacent to the Mediterranean Sea, at Costa Del Sol (Sun Coast). It comes under the Andulisan region, which is located in Iberian Penisula, Southwestern Europe.
Climate: It offers a subtropical Mediterranean type of climate. Its winters are among the warmest in all of Europe as the temperature is quite suitable even during the winter season.
History
Malaga has a rich and long history reflected in the city along with abound artistic heritage and cultural infrastructure. Malaga was founded in 770 BC (approx 2792 years) by Phoenicians from Tyre as 'Malaka'.
The history of this populous city spans around 2,800 years, making it one of the most ancient continuously inhabited cities in Western Europe.
| | |
| --- | --- |
| Rulers | Century (BC) |
| Roman Rule | 4th century BC |
| Ancient Carthage Rule | 6th century BC |
| Visogothic and Byzantine Rule | till the end of the 7th century BC |
| Islamic Rule | 8th century BC |
| Crown of Catile Rule | 1487, amidst the Granada War |
History of Ruling in Malaga, Spain
The city of Malaga went under industrialization in the 19th century, which was ultimately followed by a decay in all socioeconomic parameters in the last third of century.
Malaga is called the 'open museum', as it owns ancient archeological monuments in the form of historical architecture, and ancient industrialization amid Southwest Europe. These remains are left over by the Christians, Phoenicians, Romans, and Arabs.
Art & Culture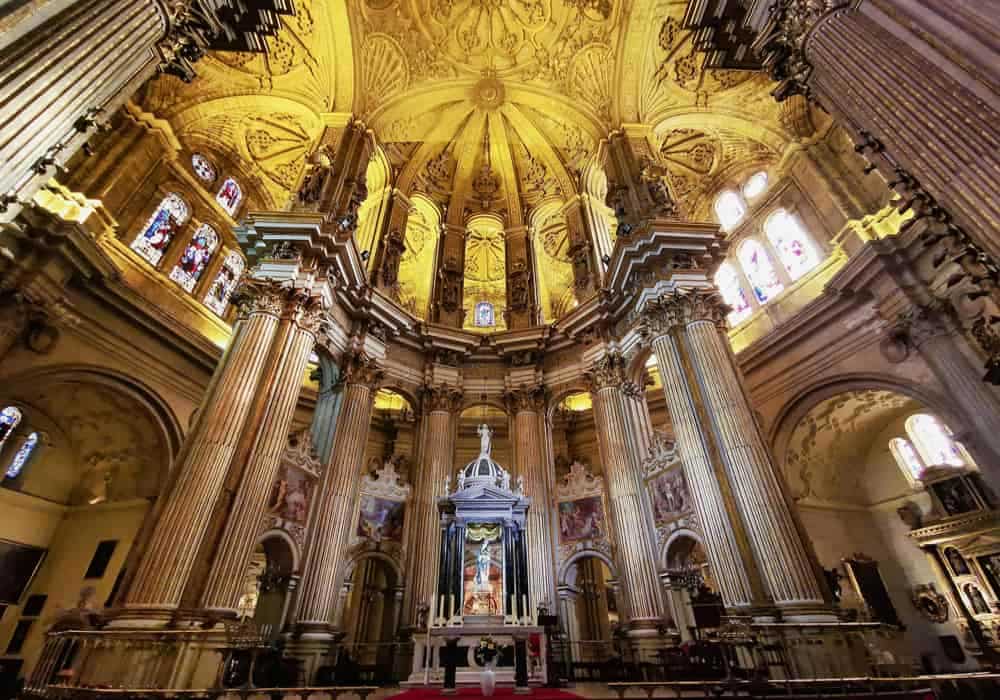 You do not need to be born in Malaga to be a Malagueno; instead, you only need to immerse deeply in culture and traditions to become a true Malagueno.
Malaga, Spain is a culturally enriched city and is one of the most ancient cities in the world, ruled by Romans and Phoenicians as their influence can still be seen throughout the city in ancient archeology.
There are concentrated cultural heritage and historical landmarks, along with world-renowned which are rooted back in Malaga. It is the best place for elders who love old architecture and cultural heritage to travel after retirement.
Picasso, a world-famous painter, was born in Malaga in 1881 and lived here till the age of ten. Andalusian poet Solomon Ibn Gabirol and Hollywood actor Antonio Banderas were also born in Malaga, Spain.
The city of Picasso holds world-renowned festivals, museums, and galleries, showcasing the summoned ancient art, culture, and heritage in one of the oldest cities of the world.
Festivals
Malaga is full of festivity and Malaguenos participate in every event with equal energy and zest.
Be it National Festivals or cultural summer events by neighboring towns and villages, the commemoration of events by its people is the same throughout the year, making it a lively place.
With so many events and festivals, some most common and famous festivals are according to their popularity:
Malaga Carnival (Carnaval de Málaga): Carnival is one of the biggest events in Spain because of its multicultural ethnicity. The most awaited event of this carnival is the parade (separate for adults and children).
Easter (Semana Santa): Semana Santa, widely recognized as the "Fiestas of International Tourist Interest of Spain." The city comes alive with the vibrant traditions of 42 brotherhoods, known as cofradías, which organize a total of 45 parades through the bustling streets.
All Saints' Day & Halloween (dia de todos los Santos): In Spain, All Saints' Day holds a special place on November 1st, marked as a national holiday. Halloween emerges in Spain on October 31. People engage in lively celebrations featuring pumpkin carving, and themed parties with spooky delights.
Some other famous festivals are 'The Night of San Juan (Noche de San Juan)', 'Malaga Fair (Feria de Agosto)', and 'Andalucia Day (Día de Andalucía)'.
Museums
Malaga is a hub of art and heritage. People from all over the world come here to study the history of this ancient city through the art displays in its museums.
The city has also been called 'the city of museums'. It holds a large number of museums, some of which are globally famous, depicting a vast history and culture.
These museums mainly hold famous artworks from world-renowned painters and artists.
Some of the most famous museums are:
Picasso Foundation (Fundación Picasso): It is a foundation headquartered in Picasso's birthplace, 'Plaza de la Merced'. It is now known as the Museo Casa Natal (Birthplace Museum). It displays a collection of works by Picasso and other Spanish philosophers, inventors, and sculptors.

Address: Plaza de la Merced, 15, 29012 Malaga, Spain
Interactive Music Museum – MIMMA (Museo Interactivo de la Música): IMM museum has a vast collection of musical instruments from different eras, centuries, and civilizations.

Address: Calle Beatas, 15, 29008 Malaga, Spain
Municipal Museum (Museo del Patrimonio Municipal): Started in Town Hall in 1487, this museum holds history through art pieces, documents of great value, paintings, graphics, and a library. It possesses over 4,000 pieces of art, ranging from the 15th to the 21st century.

Address: Paseo de Reding, 1, 29016 Malaga, Spain.
Some of the other famous museums are 'Museum Revello de Toro (Museo Revello de Toro)', 'The Picasso Museum (Museo Picasso Málaga)' and 'The Museum of Glass and Crystal (Museo del Vidrio y Cristal de Málaga)'.
Galleries
There are several art galleries in the city that showcase contemporary and traditional art. Many of these have become crucial landmarks in the heritage of Malaga.
Here are some popular galleries in this historical region:
Gallery Javier Marín (Galería JM): The JM gallery was founded in 2001, promoting Spanish plastic and audiovisual artists. It has participated in art fairs like Art Dubai, ARCO, and Basel since its foundation.

Address: Calle Duquesa de Parcent, 12, 29001, Malaga, Spain
Cartel Fine Art: The gallery showcase and sells paintings, sculpture, Giclees, and graphic works in 'Cortina del Muelle Street in Malaga and another gallery 'Granada'. It has over 700 original works of art.

Address: C. Sancha de Lara, 11, 29015 Malaga, Spain
Another famous gallery of Malaga is 'Printmaking Workshop Gallery Gravura (Galeria Taller de Grabado Gravura, Málaga)'. Many exhibitions and workshops here are in the management of Paco Aguiler, a painter and engraver. A number of international and national artists have found a space here to exhibit their art.
Cuisine
Along with a rich cultural tapestry, Malaga has a range of local products such as fruits, nuts, wine, fish, seasonal veggies, and baked goods. The locally available products inspired the unique cuisine of this region with a number of typical and famous dishes that you must try. Some of them are:
Gazpachuelo Malagueño
Plato de los Montes de Malaga
Porra Antequerana
Fritura Malagueña
Espeto
Let your taste buds go on a unique journey of taste while roaming around this mesmerizing place.
Things To Do in Malaga, Spain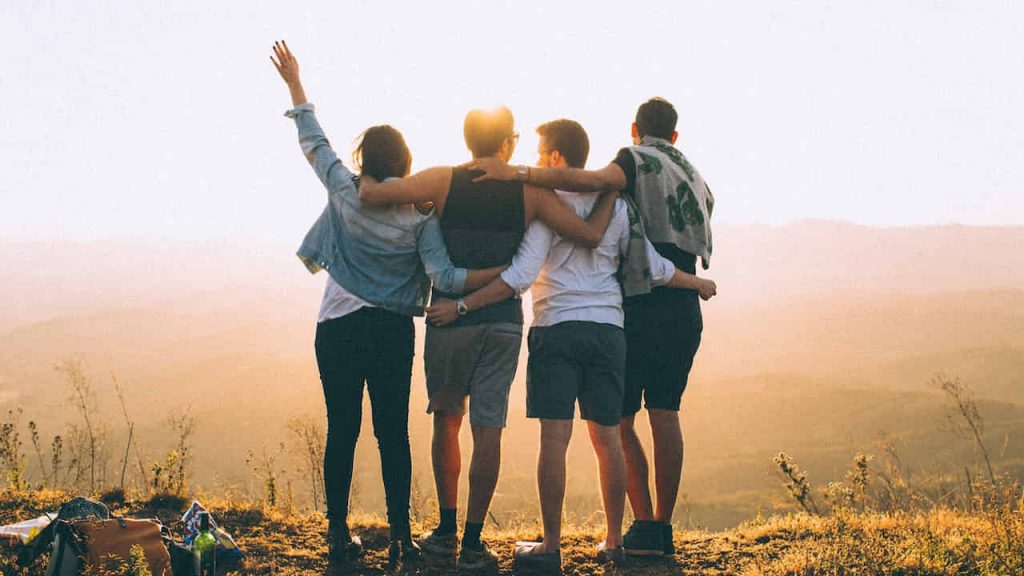 Malaga is a popular and culturally rich tourist destination in Europe. This mesmerizing place was once described by a poet as;
Paradise between the sky and the earth

Vicente Aleixandre
The climate of this region remains subtropical making it a sunny paradise, lies between two rivers, and is surrounded by high mountains. Here summer adventures go beyond fun for enthusiasts and thrill seekers.
Malaga has plenty of sightseeing places, parks, and exciting landmarks, making it ideal for luxury vacations.
Beaches
Locating on the southern Spanish coastline, Malaga is populous for its dazzling beaches and luxury resorts, cliffs, and bays. This region is best for people who love sunbathing and suntanning, with over 300 sunny days in a year.
Beaches here are adjacent to cafes, restaurants, and bars. These mesmerizing shorelines are worth visiting for your Spanish adventure.
Some of the famous and popular beaches for locals and tourists are:
La Malagueta Beach (Playa La Malagueta)
La Caleta Beach (Playa Caleta)
Guadalmar Beach (Playa de Guadalmar)
El Dedo Beach (Playa El Dedo)
El Candado Beach (Playa El Candado)
San Julian Beach (Playa de San Julián)
Huelin Beach (Playa de Huelin)
From these La Malaguata and La Caleta are the busiest beaches in Malaga, where tourists and locals spend their vacations all around the year.
Parks & Wildlife
Parks and Greenlife in Malaga is worth exploring and is full of colorful adventures. Many of these parks have exotic species of plants imported from all around the world, to make this place more exciting.
Some of the famous parks at the shore region of Costa del Sol are:
Batería Park (Parque la Batería)
Crocodile Park (Parque de Cocodrilos)
Montes de Malaga Natural Park (Parque Natural Montes de Málaga)
Lobo Park
Jardín Botánico-Histórico La Concepción
Enjoy your peaceful time by relaxing under mighty trees, listening to birds chirping, or walking around barefoot on greenery and breathing in the fresh air.
Sightseeing & Landmarks
Along with beaches, parks, and wildlife, Malaga invites you to discover the exotic landmarks that are full of culture and historical heritage of this beautiful region.
This charming city has preserved its heritage and blends the 13th-century old history with modern values. From plenty to offer, here are some of the most famous landmarks:
Roman Theatre Malaga (Teatro Romano de Málaga)
The Holy Martyrs Church (Iglesia De Los Santos Martires)
El Chorro
St. James Church (Iglesia de Santiago Apóstol)
Santa María de la Victoria
Church of San Juan Bautista (Iglesia de San Juan Bautista)
The splendid beauty and preserved cultural heritage attract thousands of tourists to capture these sights with the eyes of the camera.
Outdoor Activities
The city of Picasso offers plenty of outdoor activities including both water and land sports. You can explore the sun and sand at the beaches on this Mediterranean coastline.
Some of the famous outdoor activities are:
Malaga Electric Bikes Guided Tour
Half-Day Malaga Small-Group Hiking & Snorkeling Tour
Night Tour in Malaga
Dolphin Sightseeing Boat Tour
Malaga Shore Excursion: Panoramic Buggy Tour
To explore this region, you only need to have that spark in you, and even if you don't, this city will light up your enthusiasm and push you to explore the shore. Countless ways are available to explore this enchanting beauty from resting vehicles to walking through nature.
Transportation: The City of Picasso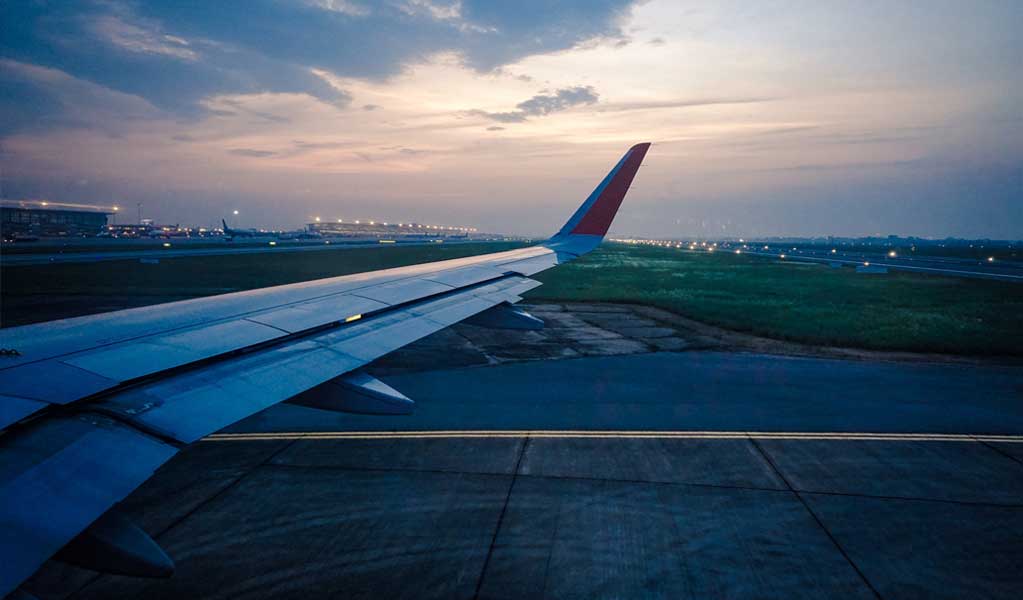 Being located on the southern tip of Europe, it has a blessed climate that keeps the hustle and bustle all around the year. However, Malaga is the busiest in the 'Malaga Summer Fair' in August.
It is an easy place to visit as it offers plenty of options for suitability and consideration, such as:
Travel by Air
Malaga has an international airport, Málaga–Costa del Sol Airport (AGP) which is just 8km from the city center.
The airport has flight connections to over 60 countries worldwide and in 2017, 18.6 million passengers passed through Malaga airport. The airport has a daily connection with 20 cities in Spain and over 100 cities in Europe.
The Malaga airport is among the busiest travel hubs in all of Spain. It has three terminals, making it easier to travel with comfort and ease. So, your holiday trip to Malaga will be made more convenient and quicker in the near future.
Travel by Road
Plenty of options are available for traveling on the road, including train, bus, or private car.
Train. Malaga has vast rail connections all around Spain. It has high-speed trains (AVE) that connect Malaga with Madrid and other major cities. It is situated in the city center, making it easier to approach and travel through.
Bus. Several bus companies offer services to Malaga from other parts of Spain and Europe. The bus stations are located in the city center for the ease and convenience of travelers.
Car. Malaga is easily accessible by car via AP-7 and A-45 motorways if you prefer to drive. However, parking in the city can be expensive. If you want to travel on a budget, then this is not a suitable option for you.
In City Travel:
This paradise is a popular city, hence it's full of adventures and people. There are plenty of options available for getting around in the city, such as:
Walking. It's a relatively small city and many of the main landmarks are located within walking distance. These can be approached by walking and exploring new things while walking towards the streets.
Public Transport (Bus/Train/Metro). Malaga has a modern public transportation system, consisting of buses, trains, and metro. The bus network is extensively connected with most parts of the city. Taxis are also available and are convenient.
Renting (Bike & Car): The bike-sharing scheme called "Malag Bici" allows you to rent a bike for short periods. However, if you prefer to drive, you may also rent a car at the airport or from one of many rental agencies around the city.
Transportation all around Malaga, Spain is well established and maintained. So, whichever would be your preferred way of traveling, will leave you with lifetime memories.
Malaga Finale
In conclusion, Malaga, Spain, stands as a captivating blend of ancient charm and modern charisma. It attracts visitors from all around the world to immerse themselves in its rich history, vibrant culture, and stunning Mediterranean shoreline surroundings.
Malaga's festivals, such as the lively Malaga Carnival and the internationally acclaimed Semana Santa, showcase the city's zest for celebration and cultural diversity.
People, while traveling as digital nomads, solo wanderers, or partners on honeymoon, make some common mistakes that must be avoided by considering them beforehand.
Also, whether you are traveling as a lone explorer or with family on a vacation, make sure to follow some ultimate travel hacks and packing tips for safe and sound travel.
Whether strolling through the ancient streets or indulging in outdoor activities, Malaga's warmth, both in climate and hospitality, makes it a must-visit destination.
With a well-established transportation network, including the Málaga–Costa del Sol Airport, the city ensures that visitors can easily access its wonders and create enduring memories in this enchanting Spanish paradise.