What is manlier than making drift cars with massive horsepower go sideways, leaving scarred asphalt, screeching music, and clouds of smoke in its wake?
Drifting is our favorite kind of motorsports or vintage car, a motoring discipline born and bred on Japanese tōges and made famous by the drift king Keiichi Tsuchiya.
Well, you may have already seen a few lists of legendary drift machines that are obsolete or are not very good daily drivers.
So we have taken it upon ourselves to make a list of ultimate drift cars from 2019 to 2022 that you can take out of the showroom onto an abandoned airfield, burn some donuts and leave to pick up your kids from school safely! Also, the list has many luxury cars as well, along with heavy drifts.
The Most Advance Drift Cars 2022-2023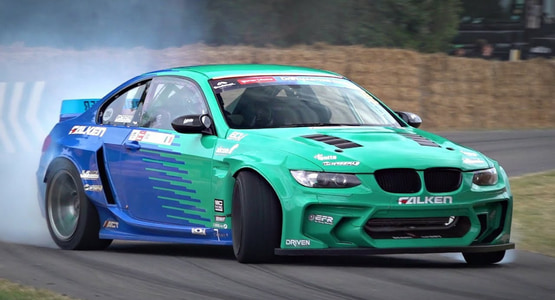 BMW M3 E92 Eurofighter by Jame Deane
The BMW M3 E92 Eurofighter drift vehicle, a creation of HGK Motorsport, was recently created by Jame Deane. Nothing comes close to the beast's 2JZ-GTE engine-swapped, well-tuned sound. Additionally, it has anti-lag, Falken tyres, and a single Toyota Supra turbo.
Additionally, the weaving's complex design incorporates gold, green, and yellow hues that shimmer in the sunlight and catch the light from various angles. The E92 Eurofighter kit also gives the smooth body basic appearance a more angular, aggressive appearance.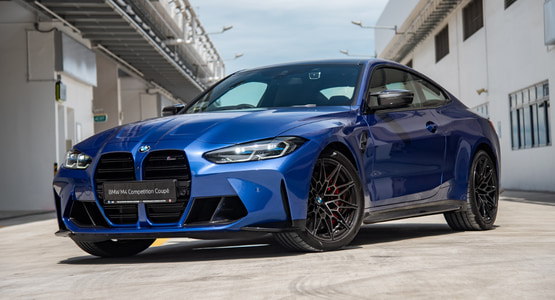 BMW M3 G82 with S58 Engine by Elias and Johannes Hountondji
The S58 is a relatively new M3 G82 – the 3.0 inline-6 proved to be the most capable production turbo engine from BMW, which reaches 1,050 hp and heaves nearly 1,300 Newton meters into the drivetrain!
Elias and Johannes Hountondji, The Redbull Driftbrothers, designed this masterpiece in such a short period. The entire cooling circuit and the suspension are redesigned, and another heat exchanger is in the rear to get the temperature under control. Moreover, it has a safety cell from AST Roll Cages.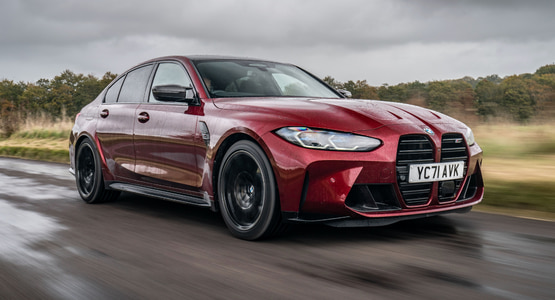 BMW M3 Competition
The all-around vehicle, BMW M3 Competition, comes with a 3.0-liter twin-turbocharged straight-six that produces 510 horsepower and 650Nm of torque, which is more than enough to send that tail sliding. Even if you choose the all-wheel-drive model with excellent traction, you may change it to rear-drive solely.
Moreover, you can use it as a cozy family vehicle to commute and drop the kids off at school. On a track, though, the M3 is most comfortable on the weekends.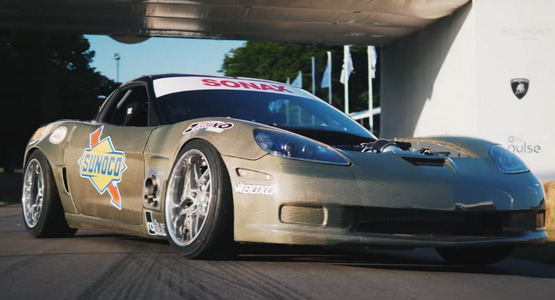 Chevrolet Corvette C6 with 20B Engine by Axel Pedro Hildebrand
At the Goodwood Festival of Speed 2022, Axel Hildebrand unveiled his distinctive Corvette. He intended to replace the V8 in his 2006 Corvette (UK-spec) with a Nissan RB25 inline-six.
Due to difficulties installing the RB25, Pulse Performance (PPRE) created a 20B three-rotor with a large turbocharger. The Haltech Nexus R5 ECU and XDR Motors wire harness power the motor.
But Axel replaced the standard drivetrain with a Winters quick-change rear end with Wisefab axles and a Quaife 69G six-speed sequential transmission. The outside has a widebody made of carbon kevlar that mounts on a pair of Blitz 03 18-inch wheels.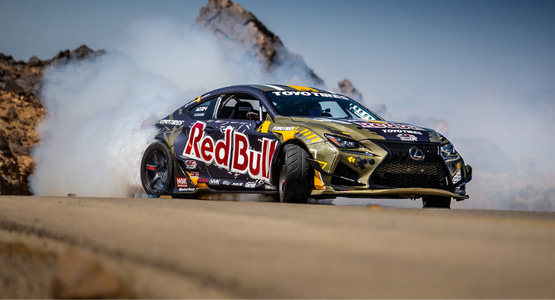 Lexus RC F with Toyota 2JZ Engine by Ahmad Daham
The world's most powerful and technologically advanced Lexus drift car, driven by Red Bull athlete Ahmad Daham, stuns the whole drift community.
With a car that is a whole tonne lighter and almost 260% more powerful than the existing high-performance baseline Lexus RC F coupe, the new Lexus produces a mind-boggling 1,200-horsepower, vaporizing rubber.
It accomplishes this by combining lightweight carbon Kevlar outer body panels with a highly-tuned, turbocharged straight-six 2JZ engine powertrain from a Japanese domestic market.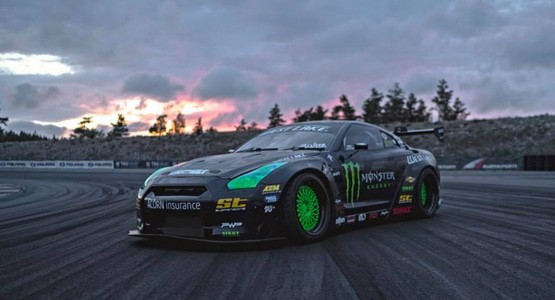 Nissan GT-R R35 with LSX V8 Single Turbo by Steve Biagioni
This drift car can produce 1200 horsepower because of the LSX V8 engine swap with Honeywell Garrett GTX4718R single turbo!
With the LSX, you will pay a weight premium but gain the strength that can only come from cast iron and the upgraded block design of the Generation IV GM Small Block V8.
Moreover, the six-bolt cylinder head design on the 7.4-liter brute force's bore and stroke allows for better cylinder pressure containment.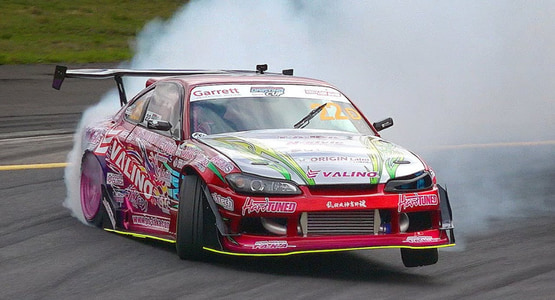 S15 by Naoki Nakamura
Naoki is regarded as one of the best drivers and is well-known for his backward entry and other daring moves. He is recognized across the world for his insane, violent drifting style!
He swapped over his famed conventional SR20 for a no-holds-barred 1100 horsepower 3.4-liter 2JZ powered by a T88 34D turbocharger and a sequential 6-speed Holinger gearbox.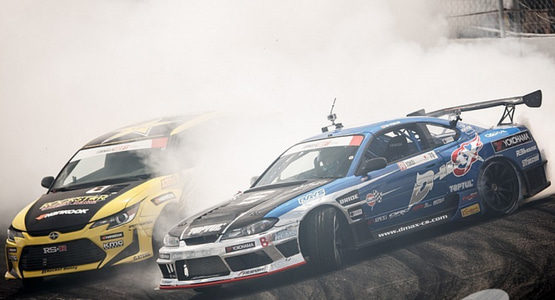 S15 by Masashi Yokoi
The most renowned vehicle in the sport, this possessed drift car is piloted by Masashi Yokoi, the finest drifter alive today!
This unstoppable machine is propelled by a 2JZ and is connected to a GTX4088R Turbo by a Koyo front-mount intercooler. With the help of an HPI Hyper Tuned intake manifold and a Holinger 6-speed sequential transmission, an incredible 1000 PS is produced.
Furthermore, all the power retains on the ground with the help of coil overs, a complete set of rear suspension arms, and a quick-change differential.
The Top Drift Cars: 2019 Listing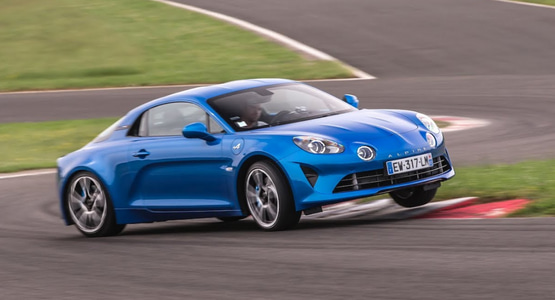 Alpine A110 (2017)
What's more fascinating than a sports vehicle with a 1.8-liter four-cylinder engine? Could you think of any alternative? The Alpine A110's 1,098kg weight allows it to reach 60 mph with 252hp in approximately 4.5 seconds.
Additionally, its low weight dramatically improves handling. This automobile is simple to maneuver around curves and has sufficient comfort for daily use. Although the inside may not be as opulent as anticipated for £49,990, this car is more about driving enjoyment than a luxury.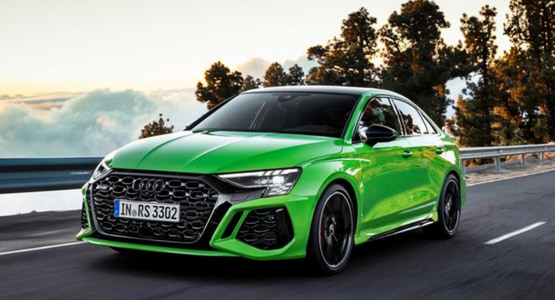 Audi RS3 (1996)
The RS3 hot hatch is another example of how fast Audis are recognized for their Quattro all-wheel-drive systems that provide outstanding traction in all weather situations. This variant has a 2.5-liter five-cylinder engine with 400 horsepower and a drift mode.
You may transfer up to 50% of the engine's torque to the back wheels if your tyres have too much tread, which will let you have some fun. Once that's out, the RS3 becomes a cozy, practical hatchback.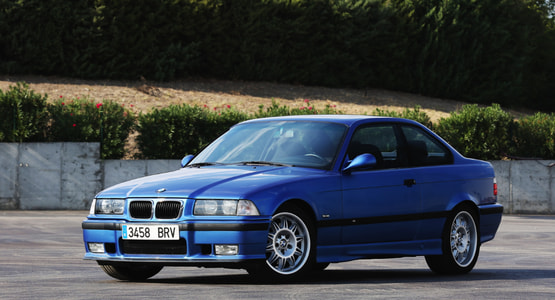 BMW M3-Series E36 (1990–2000)
The BMW E36 strikes a perfect balance between being inexpensive for drifting and easy to improve or maintain. This model offers three body types—a two-door coupe, a four-door saloon, and a convertible—which debuted the magnificent Bavarian 6-cylinder engine. BMW E36 outperformed it with 40% greater torque with its basic 3.0 286 horsepower engine.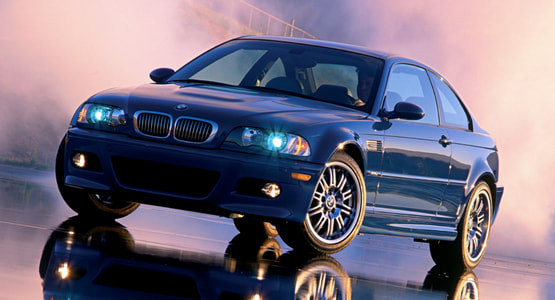 BMW M3-Series E46 (1998–2005)
Now that the BMW E46 is affordable enough, drifters are beginning to favor the platform. Although somewhat heavier, it is equally balanced. Its inline 6-cylinder engine's high-rev idea and low-weight build won the hearts of true sports car enthusiasts.
Additionally, this fantastic model offers an automatic manual transmission and a maximum output of 343–360 horsepower (SMG).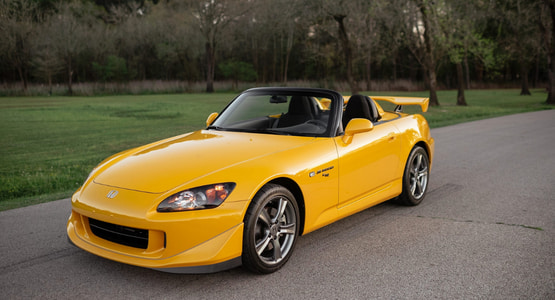 Honda S2000 (1999–2009)
Want a reasonably priced and insanely entertaining roadster? Your first stop should be a Honda S2000! Please note that "2000" refers to displacement in cubic centimeters.
Wider wheels with a larger contact patch, better traction, and firmer suspension are all aspects of the Honda S2000. The recipe is simple: power was sent to the rear wheels through a naturally aspirated 2.0-liter I-4 engine up front and a center six-speed manual gearbox.
The Honda S2000 is renowned for its adaptability and can handle every type of driving, including drifting, autocross, canyon carving, and track days.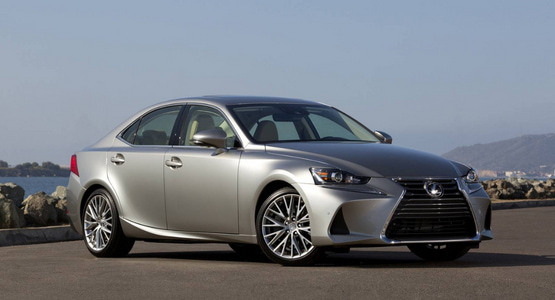 Lexus IS300 (2000–Present)
The Toyota 2JZ straight-six-powered Lexus IS300 is a fantastic drift vehicle with manual transmission and a limited-slip differential.
When these factors are combined with the Japanese solid build quality and a tremendous long wheelbase, we have a fantastic foundation for sideways motion.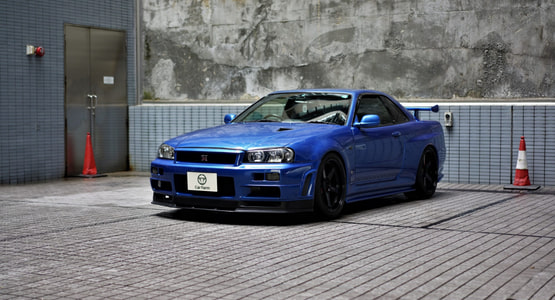 Nissan Skyline (1957–Present)
The Nissan Skyline has long been the focus of the sport and is regarded by many as the ideal drifter's vehicle. The highly sought-after rear-wheel-drive editions of the Japanese supercar are far simpler to slide than the complex all-wheel-drive vehicles.
The Skyline's highly tuneable six-cylinder turbocharged engine, which also produces terrific sound, is a favorite among drift enthusiasts. Any Nissan Skyline you choose will be a pleasure to drive and keep its value well, so the financial hit when you sell it will be significantly less.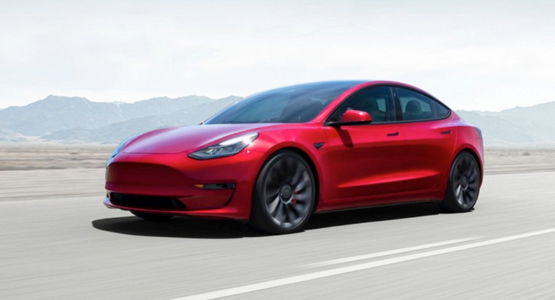 Tesla Model 3 Performance (2017–Present)
An electric saloon vehicle might not be on your radar, but the Tesla Model 3 Performance will surely surprise you. With the touch of a button, you may direct all 490 horsepower from its two electric motors to the back wheels.
Combining this with a stability control system that you can also turn off, you have got a can that is quite simple to tip over. Thanks to a wealth of technology that makes driving safer and more enjoyable, it's also a fantastic car to live with.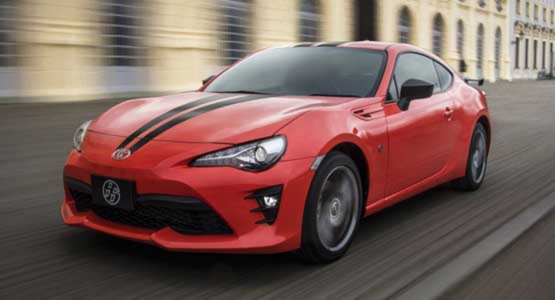 Toyota GT 86 (2012–Present)
The GT 86 was Toyota's revival of the legendary drift car, the AE86. This is a mid-ranged rear-wheel drive sports car for drifting and handling the corners. The Toyota GT 86 features a 2.0L DOHC engine producing 205 horsepower and 156 lb-ft of torque. Drifting is effortless due to its 6-speed close ratio manual transmission and Torsen Limited-slip differential. The car is beautiful and sleek, though not so spacious as it is built for performance.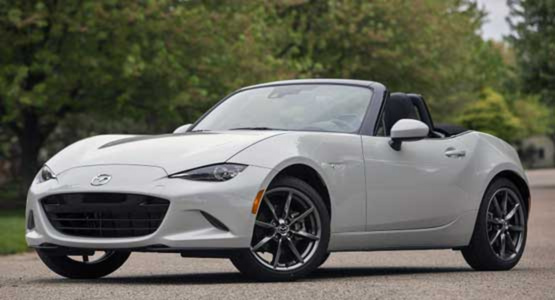 Mazda Miata MX-5 (1989–Present)
The Mazda Miata has a history of drifting and was the first drift car. It had a heavily revised Skyactiv 2.0L engine, producing 181 horsepower and 151 lb-ft of torque. The six-speed short throw shifter and torque-sensing limited-slip differential ensure you drift easily. The 2019 Miata is quick and handles like a champ.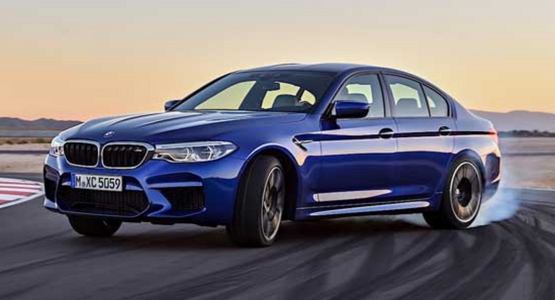 BMW M5 (1984–Present)
You may think that BMW M5 is for speeds and very expensive, but why is it on the list? We can only tell you that BMW M5 broke two world records for drifting earlier this year. This car is made for performance with elegance! It goes from 0 to 60 in 3.2 seconds with the massive 4.4L V8 engine that produces a breathtaking power of 600 horses and 553 lb-ft of torque. The 2019 Competition package will add it to 617 horsepower if, for some crazy reason, you think that 600 hp is not enough.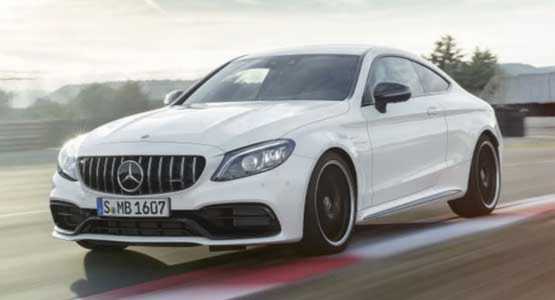 Mercedes C63 AMG (2015–2016)
If you look past the cost, the Mercedes C63 AMG is a born drift machine. The AMG 4.0L V8 Biturbo engine produces 469 horsepower and 479 lb-ft of torque. It has fresh styling looks with a quicker gearbox and retuned suspension, meaning that burning rubber and making donuts will be much easier!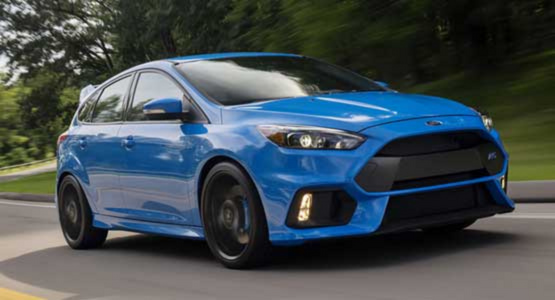 Ford Focus RS (1998–Present)
The Ford Focus RS is well-known on the streets and has proven itself among its class. Ford discontinued the Focus RS badge; yet again, it returned in 2019 with more power and possibly a hybrid version.
Fret not; the 2018 model is the best RS yet (if you can still find a dealership selling). It sports a 2.3L Ecoboost engine producing 350 horses and 350 lb-ft of torque. Although an All-Wheel Drive, you can easily drift this mean hatchback with driver-selectable suspension, Limited Slip Differential for the front axle, and Drift driving mode – a perfect ride to burn rubber in control.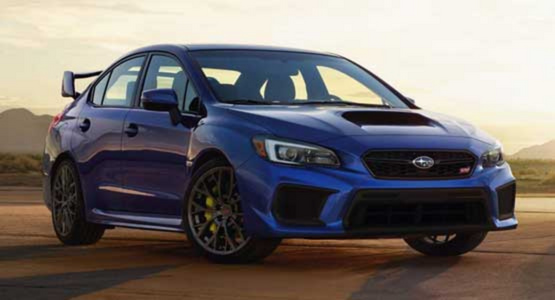 Subaru WRX STI (2014–Present)
The Subaru WRX STI needs no introduction; the car was bred on rally tracks. Some may argue that it is harder to drift an All-wheel drive vehicle, but not anymore! The WRX STI has a 2.5 liter turbocharged Subaru Boxer engine producing 310 horsepower. The 6-speed close-ratio manual transmission and driver-controlled center differential make tires squeal.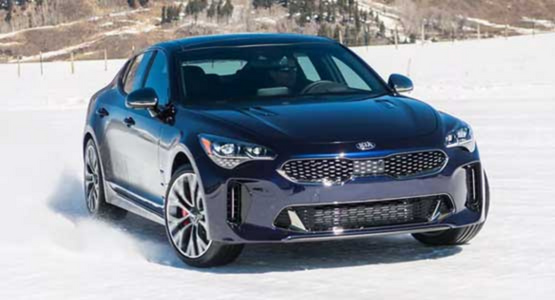 Kia Stinger GT (2017–Present)
Kia has stepped up the game by introducing its new halo rear-wheel drift car. The Stinger GT is an executive fastback car that can go from 0 to 60 in 4.7 seconds. It packs a twin-turbocharged 3.3-liter V6 engine and 376 lb-ft of torque.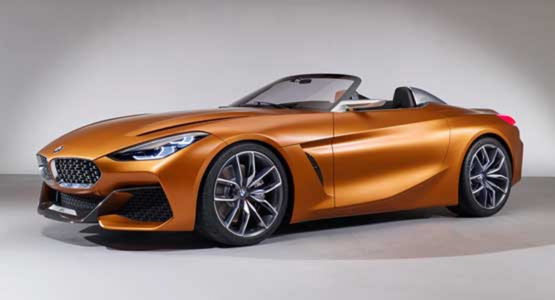 BMW Z4 (2003–2008)
The BMW Z4 roadster made its much-awaited comeback in the spring of 2019 – the fantastic product of BMW and Toyota's partnership and is the counterpart of the all-new Toyota Supra Coupe. The M performance-infused Z4 is mused to sport the same turbocharged 3.0 liter straight six engines as the BMW 340i and is revealed to have 382 horses and 369 lb-ft of torque. The Z4 roadster is also lighter than the previous generation Z4. It will undoubtedly drift like hell with an M differential and rear-wheel drive!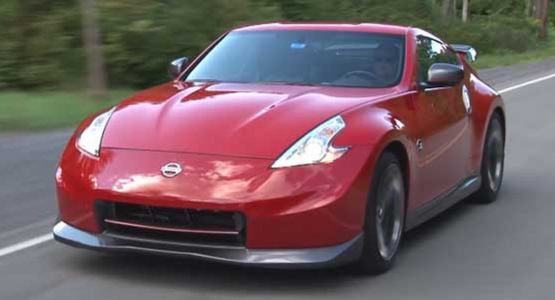 Nissan 370Z Nismo (2009–2013)
Nissan Fairlady Z is well-known for its drifting capabilities and handling. The 370Z is a popular choice among drifters and street racers. It features a 3.7 liter Nismo V6 producing 350 horsepower and 276 lb-ft of torque. The Rear wheel drive, six-speed close-ratio manual transmission, and viscous limited slip differentials make it one of the most driftable cars available. This car is featured in many racing movies and video games, making it one of the top drift cars.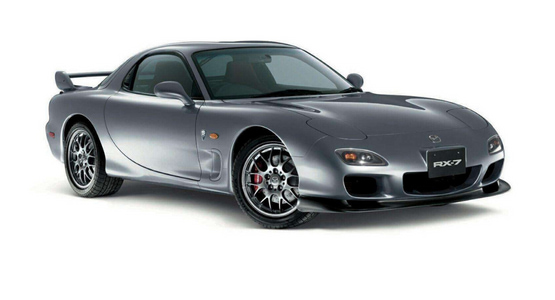 Mazda RX7 (1978–2002)
Like many other vehicles on this list, the Mazda RX7 has a manual transmission, a front engine, and a rear-wheel drive. The power source is where it differentiates from others. Rotaries aren't known for being reliable. Thus, many drifters frequently switch out their engines to keep their vehicles going over the course.
This unusual engine layout produces a lot of power. It makes a harsh sound and requires more upkeep and attention than a standard engine.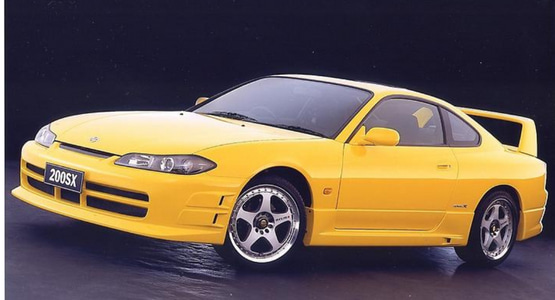 Nissan 200SX (1995–1998) / 240SX (1989–1999)
If you wish to drive anything retro, Nissan offers a nice assortment of compacts with front engines and rear wheels.
All iterations of Nissan's 200SX and 240SX, which are only sold in the US as imports, are ideal for drifting. This makes the attractive coupe one of the most well-liked vehicles for newcomers to the sport.
Excellent balance and an ample wheelbase make it simpler to operate when pushed to the limit. Another bonus to picking the Nissan 200SX is that the turbocharged engine is simple to tweak for greater power. The automobile may be improved with various components, allowing it to keep up with your advancement as a drifter.
Porsche Cayman (1996–Present)
The Porsche 718 Cayman is a classic illustration of how well Porsche can make a car. It is excellent for racing around a race track because of its mid-engined, rear-wheel-drive configuration, low weight, and loud flat-six engine. Moreover, it comes with a 2.0-liter four-cylinder (entry-level) engine with 300 horsepower.
It wouldn't be the best everyday driver because of the stiff ride and little storage, but it's hard to beat for a weekend adventure. You can choose a six-speed manual transmission to be more hands-on with the experience.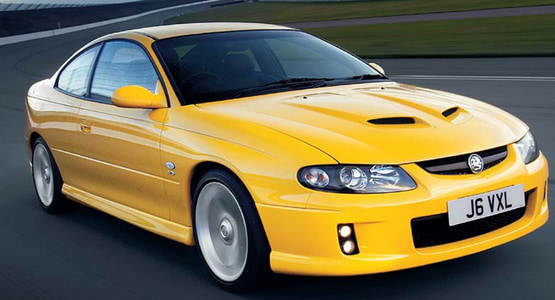 Vauxhall Monaro VXR (1998–2001)
How about a 6.0-liter V8 if a 1.8-liter engine seems a little underwhelming? That's what you get with the Vauxhall Monaro VXR. It's a terrific engine to listen to when you use its 400 horsepower to turn the back tyres into a cloud of smoke. Monaro's are becoming harder to get, particularly in the more potent VXR form.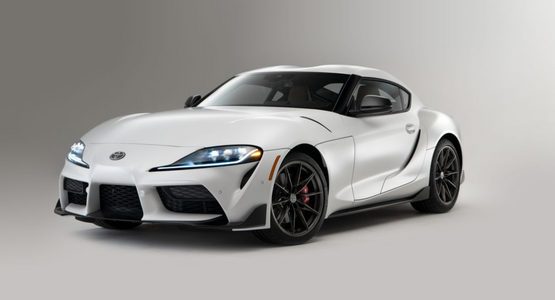 Toyota Supra (2019–Present)
Toyota Supra's last generation was discontinued nearly 16 years ago, yet it is still a popular sports car for street racing. The twin-turbo 2JZ GTE and rear-wheel drive ensure serious sideways action and smoke from the rear wheel arches.
The most anticipated car of the last decade was the Toyota Supra rebirth in the spring of 2019 with the BMW Z4 Roadster. The fast and furious Supra legend combines turbocharged in-line V6 and rear-wheel drive!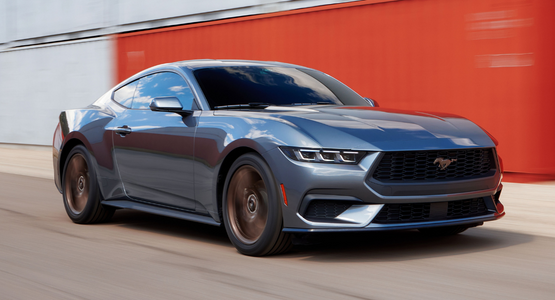 Ford Mustang (1964–Present)
You know you're talking about an accident if you put Mustangs and drifts in the same sentence. Well, that's not entirely correct; even after Ford fitted the Mustang with an independent rear suspension, you can find its various videos on YouTube. Mustangs are perfect for drifting and muscle cars because they are inexpensive and give you a classy American V8 power with rear-wheel drive that's just asking to burn some rubber.
4 Coolest Drift Cars for Beginners
The best under-budget and cheap drift car can be challenging, with many potential platforms to pick from. The list below allows you to select a solid choice for beginners.
BMW E36 325/328 – Formula Drift Car
Model Year: 1992 – 1995 Engine Displacement: 3 liters Power Production: 282 bhp Drivetrain Contour: RWD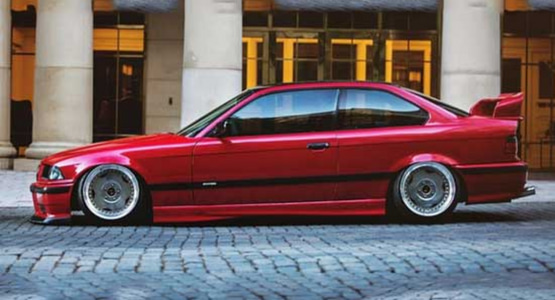 Details:
Reasonably priced, this drift car is easy to access, cheap to fix, reliable, and comfortable. It's always easy to jump in and slide around and is also available in bigger engine sizes.
This E36 solidifies German engineering, underpinning every feature of cars and fabulous looks, and not a surprise that it delivers a high drifting platform.
It only has one issue: these cars are a little old these days, so you must take measures to control corrosion and general age-related wear and tear.
Mazda MX5
Model Year: 1998 – 2005 Engine Displacement: 1.8 liters Power Output: 140 bhp Drivetrain Configuration: RWD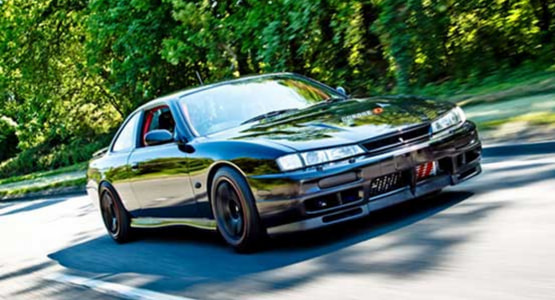 Mazda MX5 is classic Japanese; the original model was unveiled in 1989 and became the best-selling sports car ever. The NB designation led to the model's second generation, and this version introduced many improvements over the original, including a valuable hike in power output.
The Mazda MX5 is not easy to drift, but after getting a good hold, you will surely enjoy drifting. It has excellent handling, but lack of power help to drift by going fast and using skill rather than just mashing the accelerator.
The 1.8 liter is the right choice, but 1.6 will merely lead to drift. On the other hand, the 1.8 liters 4-cylinder engine offers 140 bhp on tap, which has a capacity for any drifter starting.
The car provides solid and secure mechanicals throughout and is naturally aspirated. It has an excellent platform to choose from due to high aftermarket support.
Nissan 350Z
Model Year: 2002 – 2009 Engine Displacement: 3.5 liters Power Output: 287 bhp Drivetrain Configuration: RWD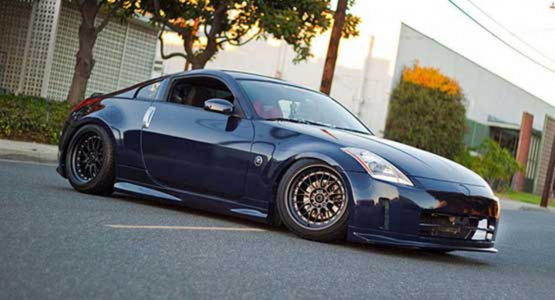 The Nissan 350Z was released in 2004 and was the latest in the Z car lineage with many traits, making it a great sports car for drift lovers. Nissan manufactured the 350z in the classic sports car drivetrain contour of the front engine and rear wheel drive.
As standard, the cars came with a bulletproof 3.5-liter V6 engine generating 287bhp at the flywheel, which was planted to the tarmac by a six-speed manual synchromesh and a restricted slip differential.
These essential mechanical assets make the Nissan 350z a perfect drifted car for beginners. Its solid and vigorous power plant is mated with a manual gearbox and checked slip differential, ensuring learning. Due to the above features, it increases the drifting abilities so that you would feel the real power of this car.
Lexus IS200
Model Year: 1999-2000 Engine Displacement: 2.0 liters Power Output: 153 bhp Drivetrain Configuration: RWD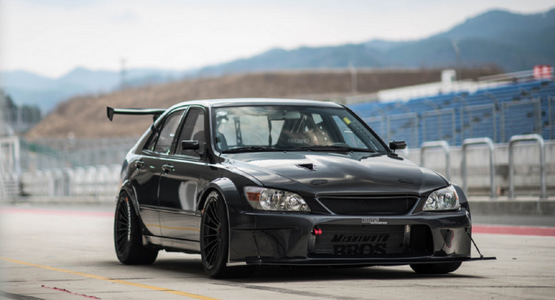 Details:
The understated Lexus IS200 has a devoted following in the drift community. Its small size makes it easier to maneuver around a track, and the six-cylinder engine is rugged and has great sound.
The IS200 is an excellent beginning point for those new to drifting since it is reasonably priced. Finding one is considerably easier than more sought-after drift vehicles like the Toyota Chaser.
This testosterone-filled adventurous motorsport has caught on the world like wildfire and built a massive fan following. Everybody wants to feel the adrenaline rush by burning some rubber on hot tarmac, isn't it?
We hope you liked our list of the top and finest cars for drifting 2019-2023. We would love your suggestions for the addition to the list; please share them in the comments below.