Best Drift Cars: A motoring discipline born and bred on Japanese tōges and made popular by the drift king Keiichi Tsuchiya; Drifting is our favorite kind of motorsports or vintage cars. Why? You may ask, well you tell us then what is manlier than making cars with massive horsepower go sideways, leaving scarred asphalt, screeching music and clouds of smoke in its wake.
This testosterone filled adventurous motorsports has caught on the world like wildfire and has built a massive fan following for it. Everybody wants to feel the adrenaline rush by burning some rubber on hot tarmac but the question is what cars are best for this purpose.
Well, you may have already seen a few lists of the legendary drift machines that are obsolete or are not a very good daily driver.
So we have taken it on ourselves to make a list of ultimate drift cars that you can take out of the showroom on to an abandoned airfield, burn some donuts and leave to pick up your kids from school.
Below is the list of the best drift cars of the year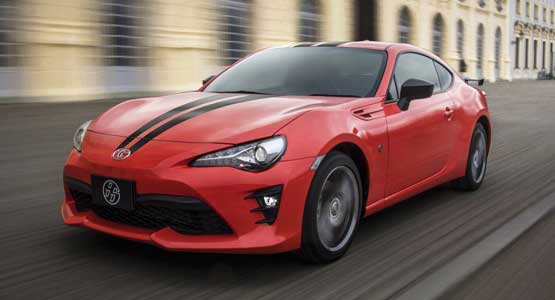 2019 Toyota GT 86
The GT 86 was Toyota's revival of the legendary drift car; the AE86. This is a mid-ranged rear wheel drive sports car that is made for drifting and handling the corners. The Toyota GT 86 features a 2.0L DOHC engine producing 205 horsepower and 156 lb-ft of torque. This car is very easy to drift due to its 6-Speed close ratio manual transmission and Torsen Limited-slip differential. The car is beautiful and sleek, though not so spacious as it is built for performance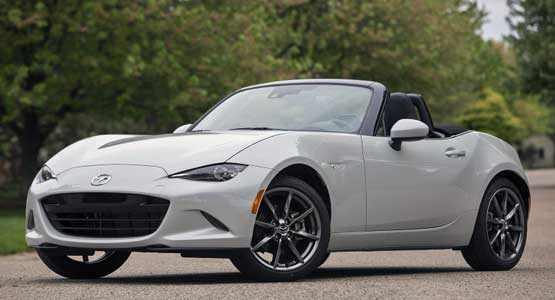 2019 Mazda Miata (MX-5)
The Mazda Miata has a history associated with drifting. It has been a first drift car for many people out there and they can tell you that Miata is perfect for a beginner drifter. The 2019 Miata is going to have a heavily revised Skyactiv 2.0L engine that will produce 181 horsepower and 151 lb-ft of torque. The Six-speed short throw shifter and torque-sensing limited slip differential ensure that you drift with ease and in control. The Mazda Miata is quick and handles like a champ.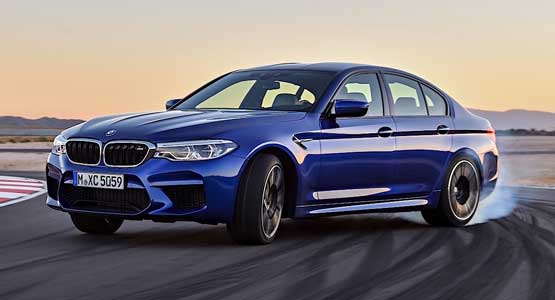 2019 BMW M5
You may be thinking that BMW M5 is for speeds and also very expensive, why is it on the list? We can only tell you that BMW M5 broke two world records for drifting earlier this year. This car is made for performance with elegance. It goes from 0 to 60 in 3.2 seconds with the massive 4.4L V8 engine that produces a breathtaking power of 600 horses and 553 lb-ft of torque. The 2019 Competition package will add it to be 617 horsepower if for some crazy reason you think that 600 hp is just not enough.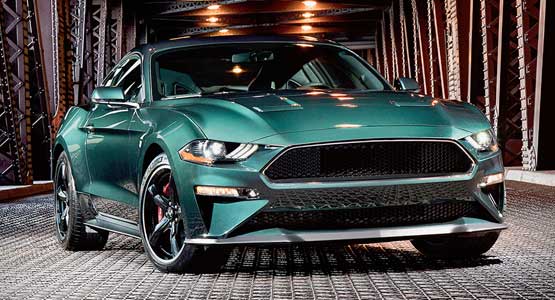 2019 Ford Mustang
If you put Mustangs and drifts in the same sentence you know you're talking about an accident. Well that's not entirely correct, not anymore though after Ford fitted the Mustang with an independent rear suspension. You can find many videos of Ford Mustangs drifting on You Tube. Mustangs are perfect for drifting and for muscle cars because they are not so expensive and give you a classy American V8 power with rear wheel drive that's just asking to burn some rubber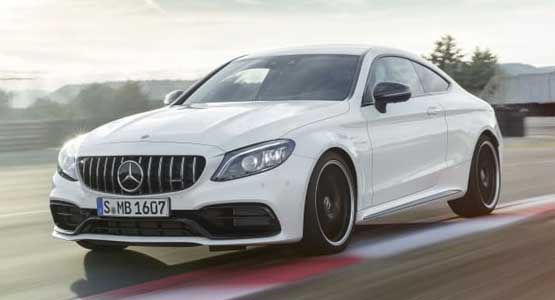 2019 Mercedes C63 AMG
If you look past the cost the Mercedes C63 AMG is a born drift machine. The AMG 4.0L V8 Biturbo engine produces 469 horsepower and 479 lb-ft of torque. The new 2019 AMG C63 has fresh styling and looks. It also has a quicker gearbox and retuned suspension meaning that burning rubber and making donuts will be easier than ever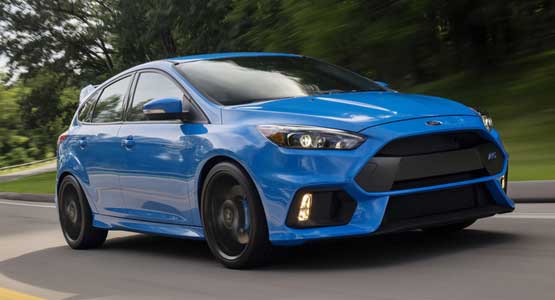 2019 Ford Focus RS
The Ford Focus RS is quite well-known on the streets and has proven itself among its class. Ford has discontinued the Focus RS badge yet again this year and it is hoped to make a return next year with more power and possibly a hybrid version. Fret not; the 2018 model is the best RS yet (If you can still find a dealership that's selling). It sports a 2.3L Ecoboost engine producing 350 horses and 350 lb-ft of torque. Although an All-Wheel Drive but you can easily drift this mean hatchback with driver-selectable suspension, Limited Slip Differential for the front axle and Drift driving mode. This is a perfect ride to burn rubber in control.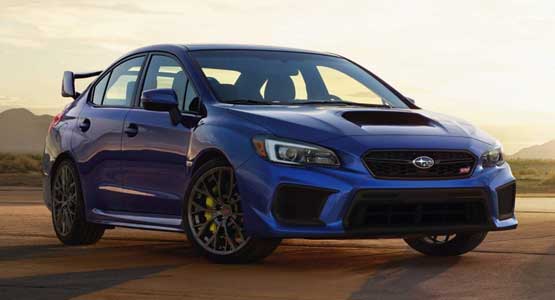 2019 Subaru WRX STI
The Subaru WRX STI needs no introduction; the car was bred on rally tracks and holds a heritage of motorsports. Some people may argue that it is harder to drift an All-wheel drive vehicle well not anymore. The WRX STI has a 2.5 liter turbocharged Subaru Boxer engine producing 310 horsepower. The 6-speed close ratio manual transmission and driver controlled center differential makes the tires squeal like a pig.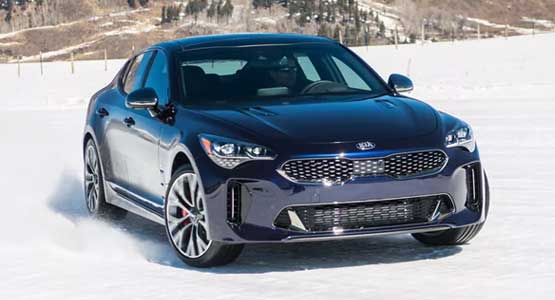 2019 Kia Stinger GT
Kia has stepped up the game with the introduction of its new halo car. The Stinger GT is an executive fastback car that can go from 0 to 60 in 4.7 seconds. It packs a twin turbocharged 3.3 liter V6 engine that produces 365 horsepower and 376 lb-ft of torque. This rear wheel drive car with limited slip differentials from Kia can really drift as it executed at SEMA show.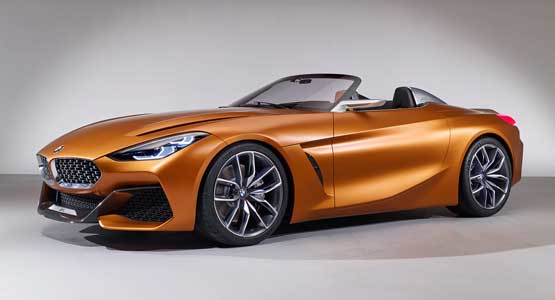 2019 BMW Z4
The BMW Z4 roadster will make its much-awaited comeback in the spring of 2019. The all-new BMW Z4 roadster is the product of BMW and Toyota's partnership and is the counterpart of the all-new Toyota Supra Coupe. The M performance infused Z4 is mused to sport the same turbocharged 3.0 liter straight six engine as the BMW 340i. The roadster is revealed to have 382 horses at its disposal and 369 lb-ft of torque. The 2019 Z4 roadster is also lighter than the previous generation Z4 and with M differential and rear wheel drive, it is surely going to drift like hell and one of the best drift cars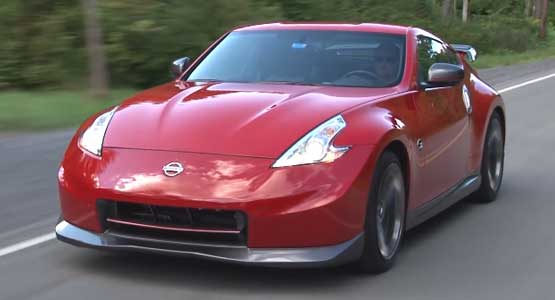 2019 Nissan 370Z Nismo
Nissan Fairlady Z is well-known for its drifting capabilities and handling. The 370Z is a popular choice among drifters and street racers. It features a 3.7 liter Nismo V6 producing a 350 horsepower and 276 lb-ft of torque. The combination of the Rear wheel drive, six-speed close ratio manual transmission and viscous limited slip differentials make the Nissan 370Z Nismo one of the most driftable cars available. This car is famed for drifting and is featured in many racing movies and video games that's why consider one of the top drift cars.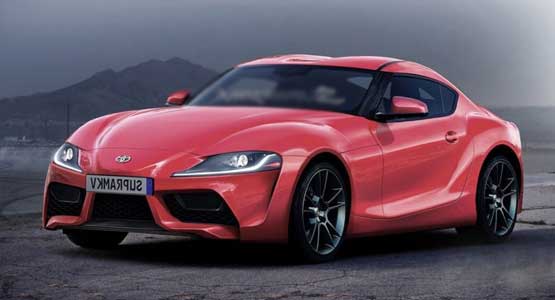 2019 Toyota Supra
The last generation of Toyota Supra has discontinued nearly 16 years ago and is still a very popular sports car for street racing. The twin turbo 2JZ GTE coupled with rear wheel drive ensured some serious sideways action and clouds of smoke coming out from the rear wheel arches. The most anticipated car of this decade the rebirth of the Toyota Supra is set to debut in the spring of 2019 with the BMW Z4 Roadster. Toyota is all set to bring back the fast and the furious Supra legend with the combo of turbocharged in-line V6 and rear wheel drive. one of the upcoming best drift cars
Top 3 Drift Cars for Beginners
With lot of potential platforms to pick, a best under budget drift car can be a challengeable. With mention below list, you will be able to select a solid choice of best drift cars for beginners.
BMW E36 325/328
Model Year: 1992 - 1995 Engine Displacement: 3 liters Power Production: 282 bhp Drivetrain Contour: RWD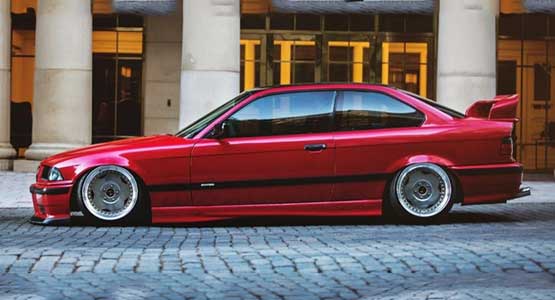 Details:
Reasonably, the general popular-priced drift car at that moment. This drift car is easy to access, cheap to fix, reliable performance, and most importantly comfortable. It always easy to jump in and slide around. This E36 also available in bigger engine sizes that is nice, but it is not essential.
This E36 is a solid the German engineering underpinning every feature of cars, fabulous looks, and not a great surprise that it delivers a high drifting platform.
BMW E36 has one issue, these cars are little old these days so corrosion, and general age-related wear and tear require to be kept under control.
Mazda MX5
Model Year: 1998 - 2005 Engine Displacement: 1.8 liters Power Output: 140 bhp Drivetrain Configuration: RWD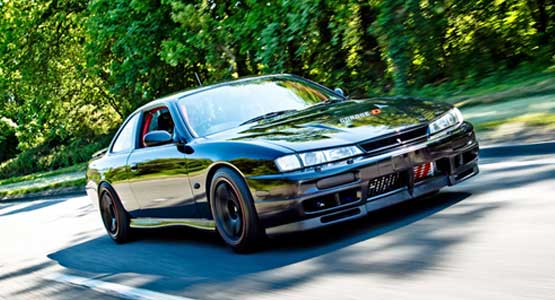 Details:
Mazda MX5 is classic Japanese; original model was unveiled in 1989 and went on become best selling sports car ever. The NB designation leads to the second generation of the model and this version introduced many improvements over the original including a valuable hike in power output.
The Mazda MX5 is not easy to drift, but after getting a good hold then you will feel one of the most fun drift car. It has wondrous handling, lack of power help to drift by going fast and using skill rather than just mashing the accelerator.
The 1.8 liter is the valid choice, but 1.6 will merely lead to drift.
The 1.8 liter has 4-cylinder engine offers 140 bhp on tap, which has a capacity for any drifter starting out.
The car provides solid and secure mechanicals throughout and is naturally aspirated. It has an excellent platform to choose due to high aftermarket support.
Nissan 350z
Model Year: 2002 – 2009 Engine Displacement: 3.5 liters Power Output: 287 bhp Drivetrain Configuration: RWD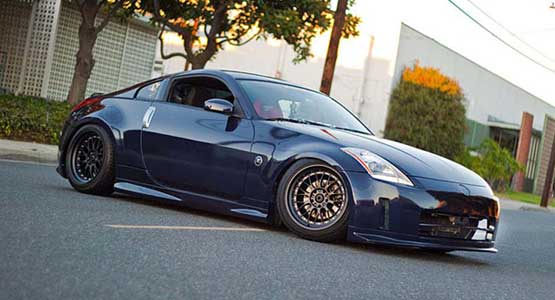 Details:
The Nissan 350z has released in 2004 and was latest in the Z car lineage. It carried many of the traits that made this a great sports car for the drift lovers. The 350z was manufactured by Nissan in the classic sports car drivetrain contour of the front engine and rear wheel drive.
As standard, the cars came with a bulletproof 3.5-liter V6 engine generating 287bhp at the flywheel, which planted to the tarmac by a six-speed manual synchromesh and a restricted slip differential.
These essential mechanical assets make the Nissan 350z a perfect drifted car for beginners. Its solid and vigorous power plant mated with a manual gearbox and checked slip differential that ensures the learning. Due to above all features, its increase the drifting abilities that you would feel the real power of this car.
We hope you liked our list of the best drift cars that will be available in the year 2021. If you want to suggest an addition to the list, please share it in the comments below.