Ultimately, Toyota GT86 is a sports car manufactured by Toyota and Subaru jointly. Moreover, it provides rear engine and rear drive with the configuration of 50/50 rear and front. The option of the center of gravity and weight balancing provided in 86. Toyota GT86 is the inspiration of AE86. Moreover, In August 2016 Toyota marketed this as a sports car in the Asia region and many other states.
Now coming to Toyota GT86 TRD (Toyota Racing Development), it is a new upcoming model of drifting car. However, TRD is responsible for the performance of streetcars and interest of Toyota in racing around the world. Besides all this, Toyota Racing Development produces various tuning accessories and also suspension's components. The best thing about TRD's components is that these are easily available around the markets through Toyota's dealer too. Performances of Toyota GT86 with ultimate features make it one of the best drift cars 2019.
Toyota GT86 TRD SPECIAL EDITION
TRD Toyota GT86 special edition also created a good connection of driver, car's engine, and other components. All the components of Toyota GT86 are designed to work in the harmony of one another to help the performance of 86 on tracks while turning heads on the streets.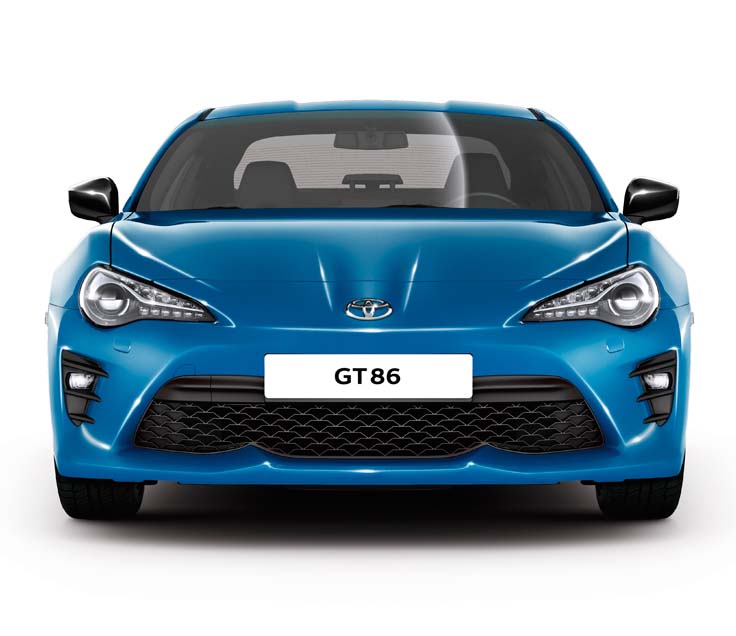 What's new in GT86?
2.0L H-4 Engine
6-spd man w/OD Transmission
205 @ 7,000 rpm
Horsepower 156 @ 6,400 rpm
Torque
Rear-wheel Drive type ABS
Driveline Traction control
17″ machined w/painted accents aluminum Wheels
Front air conditioning
Manual AM/FM/HD
Seek-scan Radio
A 1st row LCD monitor
Keyfob (all doors) Remote keyless entry
Cloth Seat trim
[info_list font_size_icon="24″ icon_border_style="solid" icon_border_size="1″ border_color="#eda221″][info_list_item list_title="Track Handling:" list_icon="Defaults-automobile car"]Moreover, Toyota 86 has also the improvement of brakes and upgraded suspensions. 4 pistons front and 2 pistons rear brake calipers with large 12.8 inches front and 12.4 inches rear motors provide exceptional power of stopping and braking.[/info_list_item][/info_list][info_list font_size_icon="24″ icon_border_style="solid" icon_border_size="1″ border_color="#eda221″][info_list_item list_title="Toyota 86 Exhaust System" list_icon="Defaults-automobile car"]Dual cat-back exhaust system with the features of wide diameter is installed and which is doubled walled tip and is constructed of stainless steel. And TRD stamped too on side of exhaust which gives dense look and its slant-cut tip with rolled edge gives its aggressive sound.[/info_list_item][/info_list]
Things to Know Performance of 86
Toyota 86 is loaded with boxer-four engines with 6 manual transmissions.
Boxer-four Engine
The heart of 86 is a potent 2.0 liter flat four engine. Therefore, this Boxer-4 also settled low in the chassis for optimal balance and performance. Because of its non-verticle opposed pistons and compact packing. Moreover, This engine has also fewer chances of loss in pumping. And it also reduces friction which helps in optimizing power curve. Moreover, it also has 205 horsepower with 156 lb.-ft torque with its powerful manual transmission. First, automatic transmissions present in Toyota 86 in which it has 200 horsepower and 151 lb. torque.
Toyota GT86 with manual transmission also improves its fuel consumption and acceleration. It gives 24 miles in per litter within a city and 32 miles on the highway. It covers 100 miles in 3.7 gallons approximately.
In automatic transmissions, it comes with manual gear shifting (paddle shifter). It helps to change the gear where you need to shift.
Rear differential gearing system with a ratio of 4.30:1 enhances Toyota 86. This helps to improve low-end acceleration too. And it is also a good manager of its performance on the twisty stuff. Therefore, making it easier to accelerate on turns.
This type of engine and transmission help Toyota 86 making a place in the list of world's best drifting cars.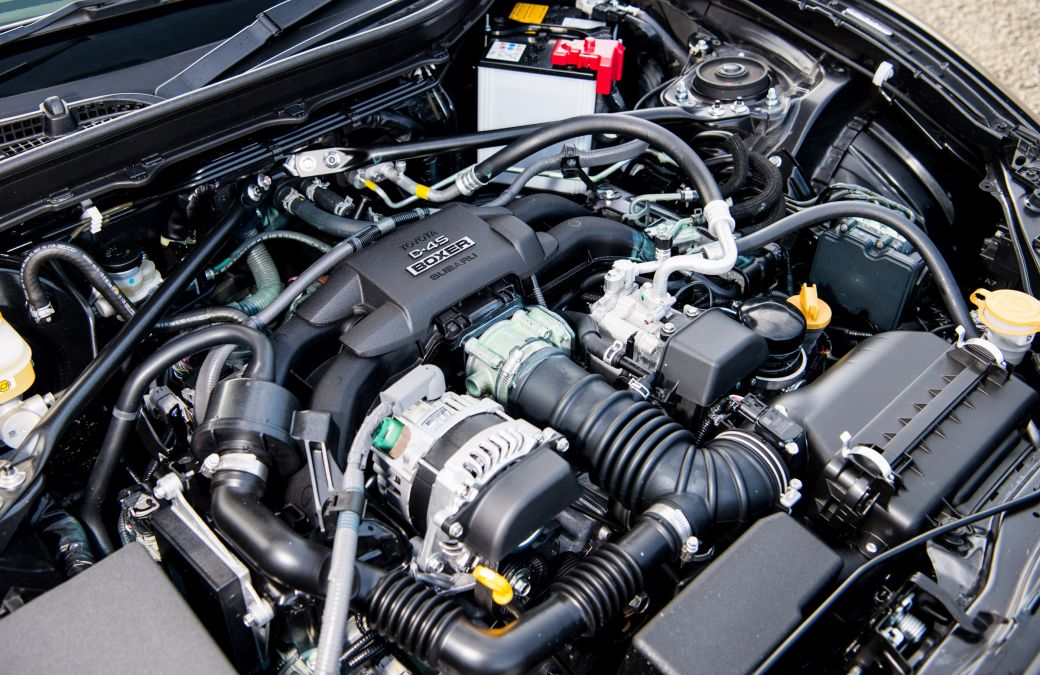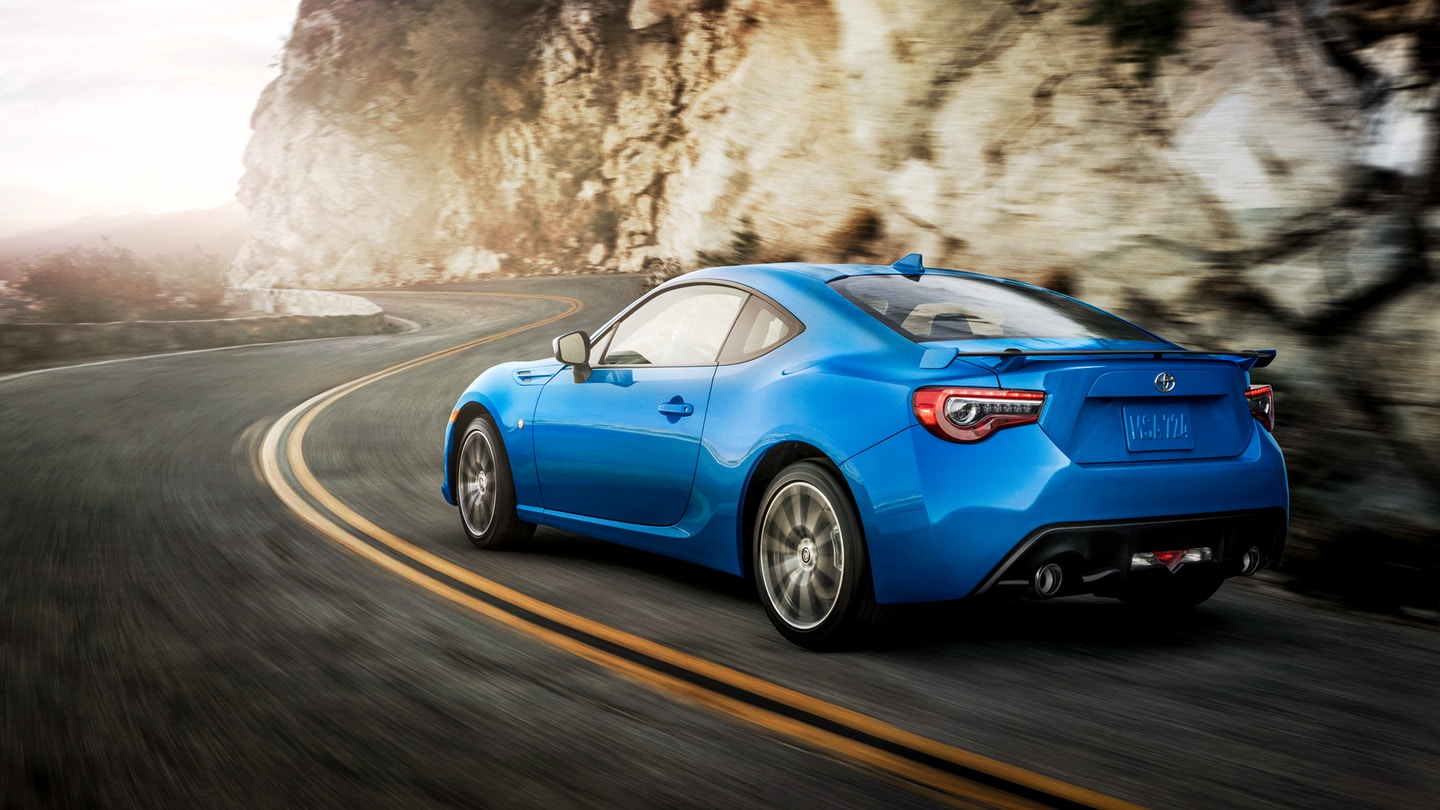 Vehicle Stability Mode
This mode gives driver full control of the performance of the car on a track. Moreover, It helps the car to maintain its performance on the racetrack
There are some thoughts of Jeremy Clarkson, who tells us about his first experience of driving Toyota 86
"Often, with an engine of that smallness, you don't have the power to hold a slide, but you can in this. Before running out of power, you run out of ability. But this slides forever… It's brilliantly good fun."
EXTERIOR DESIGN OF 86 TRD
Toyota GT86's exterior is best for balancing its weight and center of gravity. A combination of a classic sports car with the modern era's design. To maintain sharp turns easier, the long chin spoiler is there. Airflow improves by the rear diffuser. And it also helps to reduce turbulent air going through under the car. Features are installed to the street ready attitude by design.
Bright LEDs. Led lightening is used for high and low beam headlights. Fog lights can also be fitted. Taillights, brake's lights, and rear turning's indicators have also LED's inside them.
Fenders are used to control turbulent airflow. These fenders kept connected you to the road.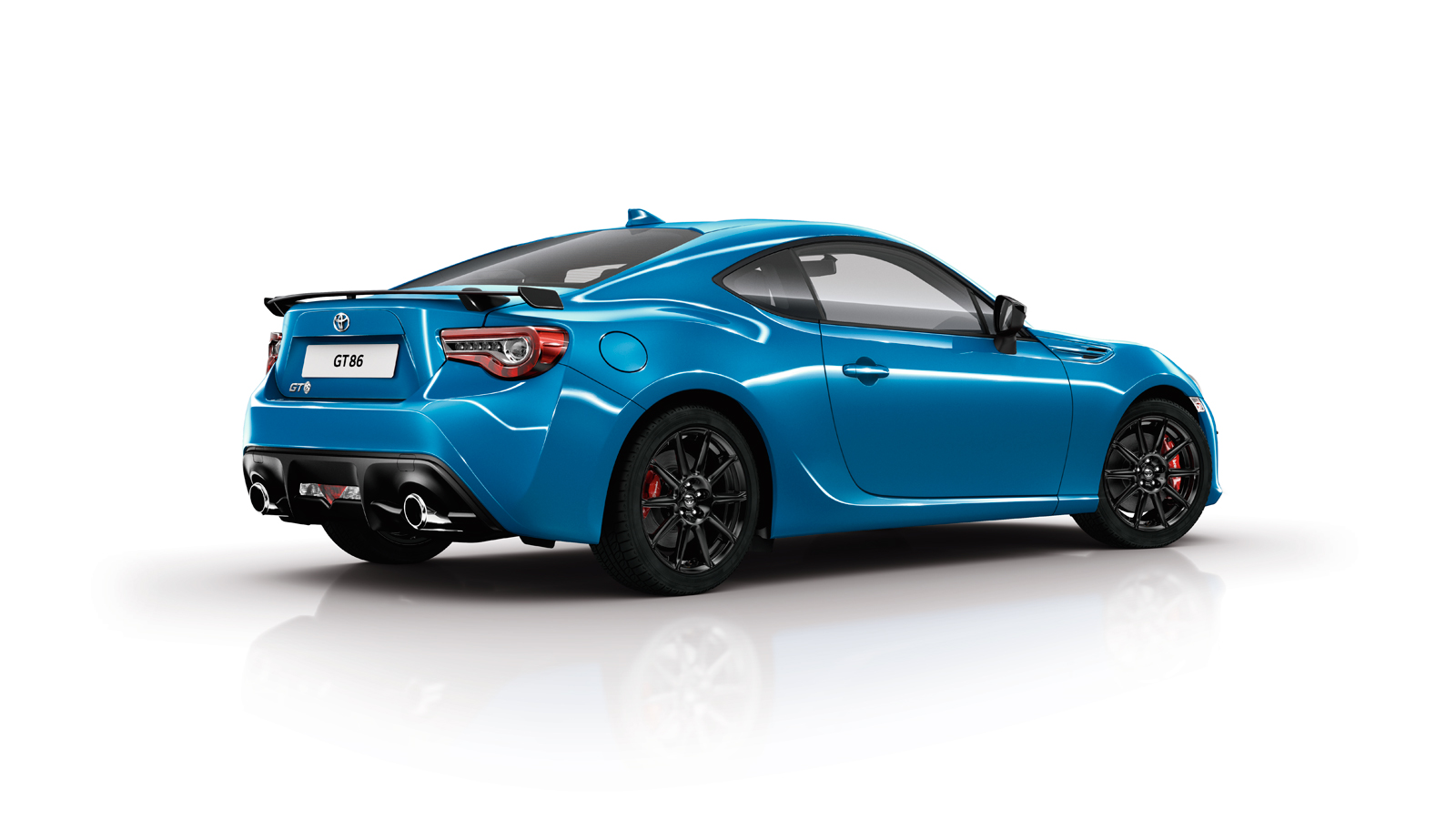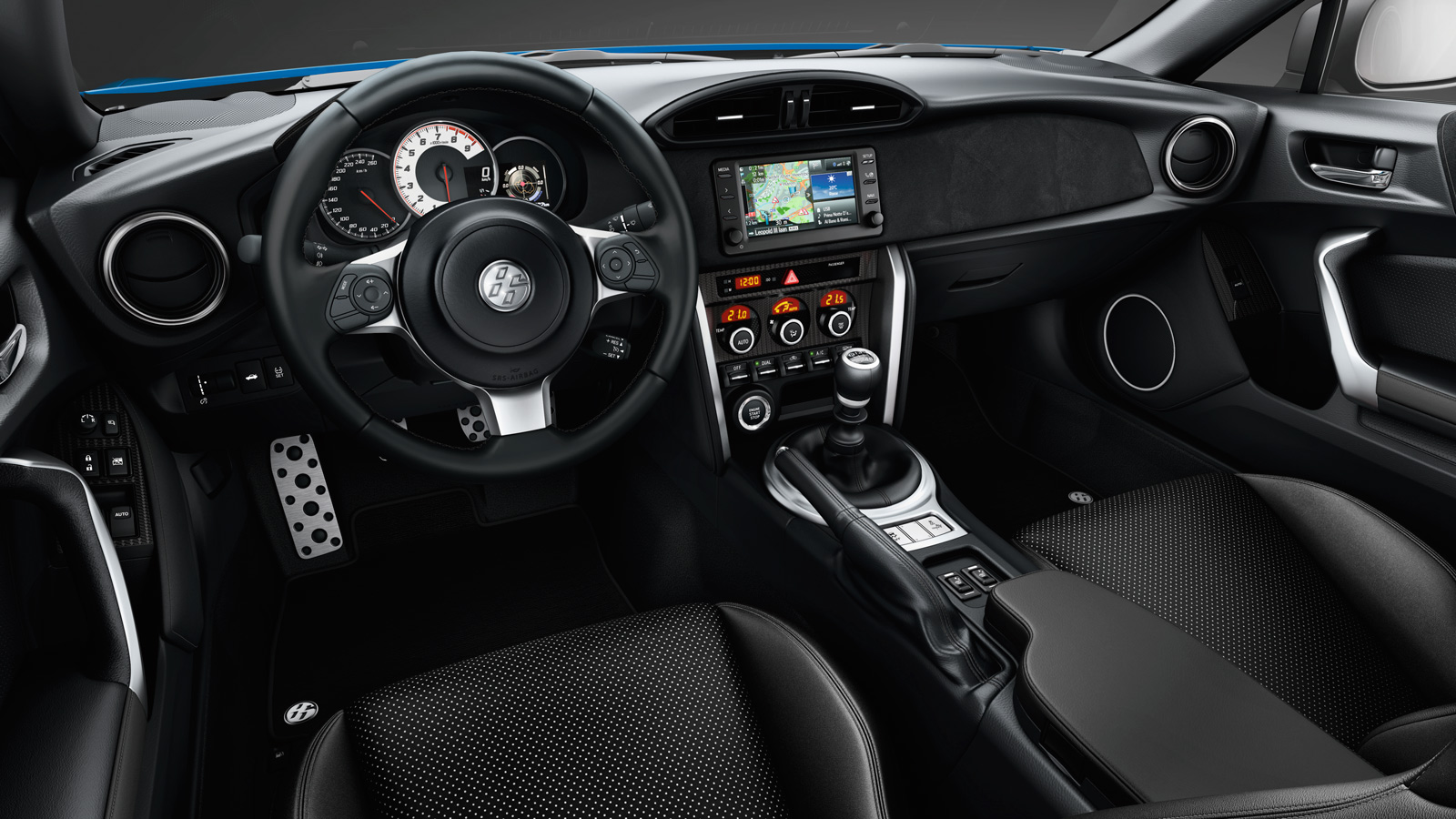 Toyota 86 Sinister Interior Style
First, By entering inside you'll also get a dense look, red intense accents, including red seatbelts and red stitching. Moreover, dual climate control, push to start button, shifting boot, and door card are also installed. Digital meter tells about the machine's performance and its condition.
Raven black paint with a stamped logo of TRD, a pronounced aerodynamic lower body kit and special 18 inches alloy rim. However, All these things give it aggressive looks.
Features
Toyota 86 is loaded with HAC (Hill Start Assist control). It halts the car to moving back. This normally happens when we shifted from brake to accelerator in hilly areas or on an incline. Toyota 86 reduces engine power with the help of Smart Stop tech. When brake and gas paddles pressed at the same time in some situations.
Star safety system has options for six safety features. Such as ABS, Stability Control, Traction Control, Electronic Brake-force Distribution, Brake Assist, and smart stop technology.
Six airbags are installed in Toyota 86.
It's true that Toyota is at back step in a sense of car's technology. Toyota 86 is a simple, straightforward car with great handling and an entertaining all-around setup.
The Toyota 86 gives us the dragging drive with a comfort zone. Putting sticky tires isn't bad and didn't ruin its look, but it looks different from traditional 86. Buyers can save nearly $5000 for loading extra rear tires. These tires help a lot for road grip and safe drive.
Better handling and a custom look when the 2019 Toyota TRD Special Edition 86 is available in showrooms for $33,340.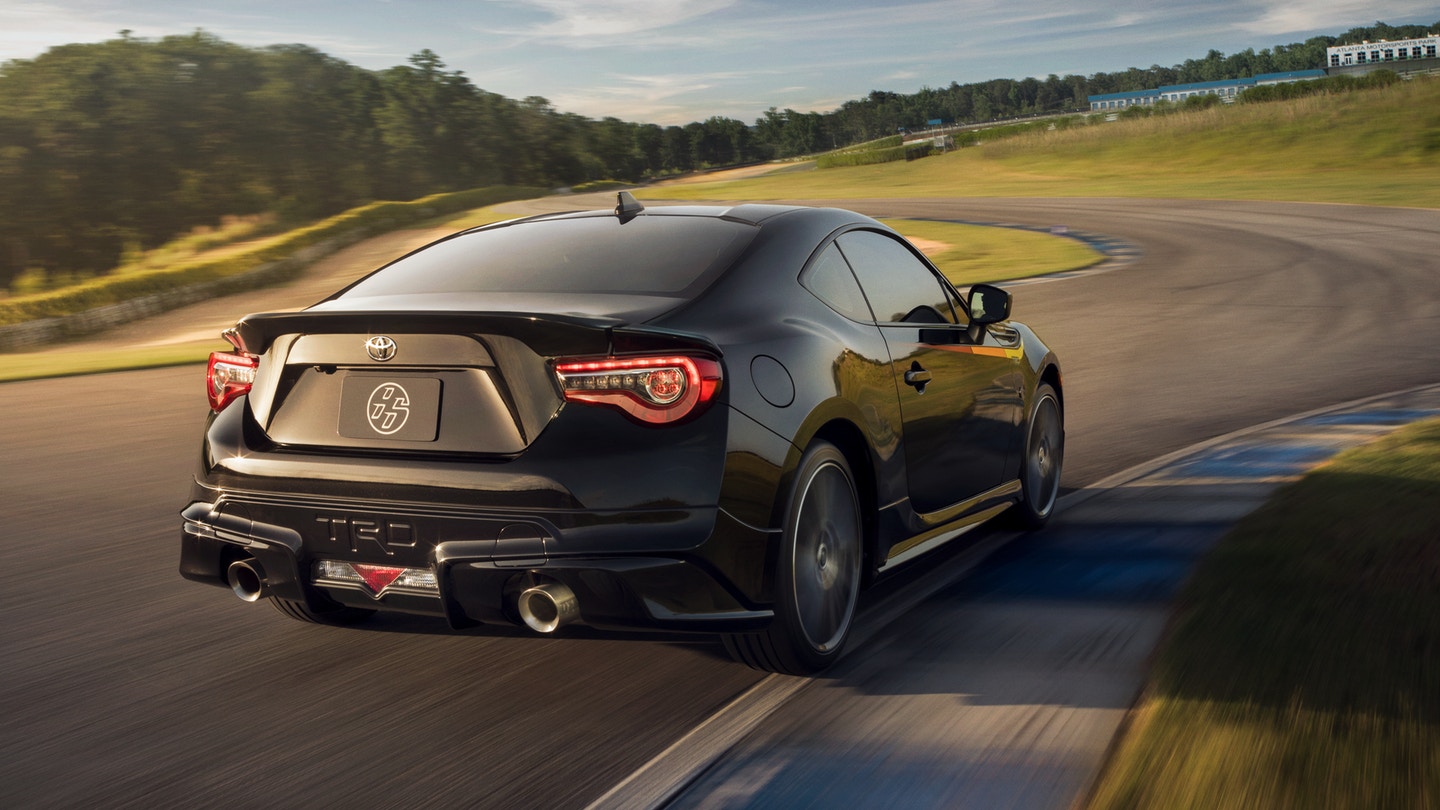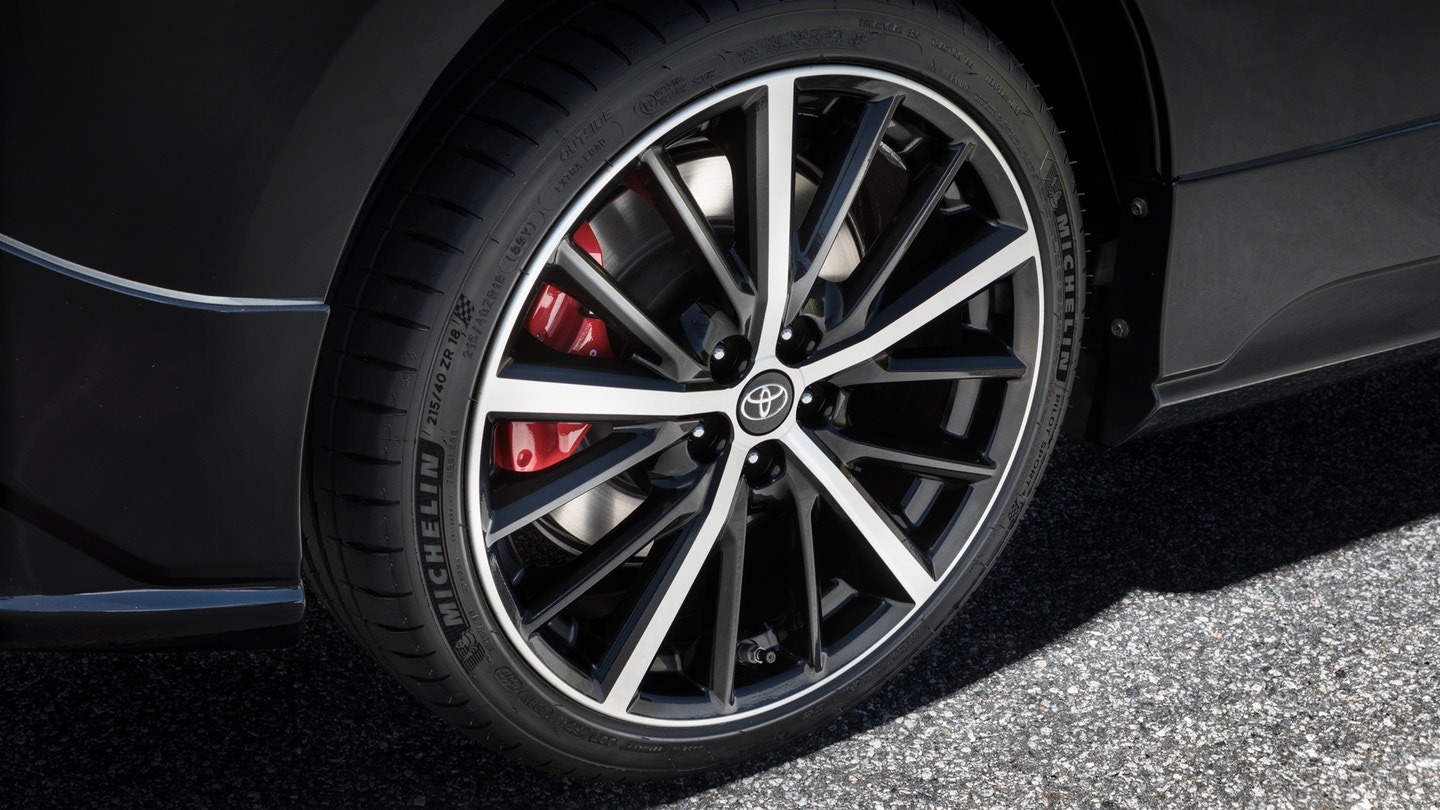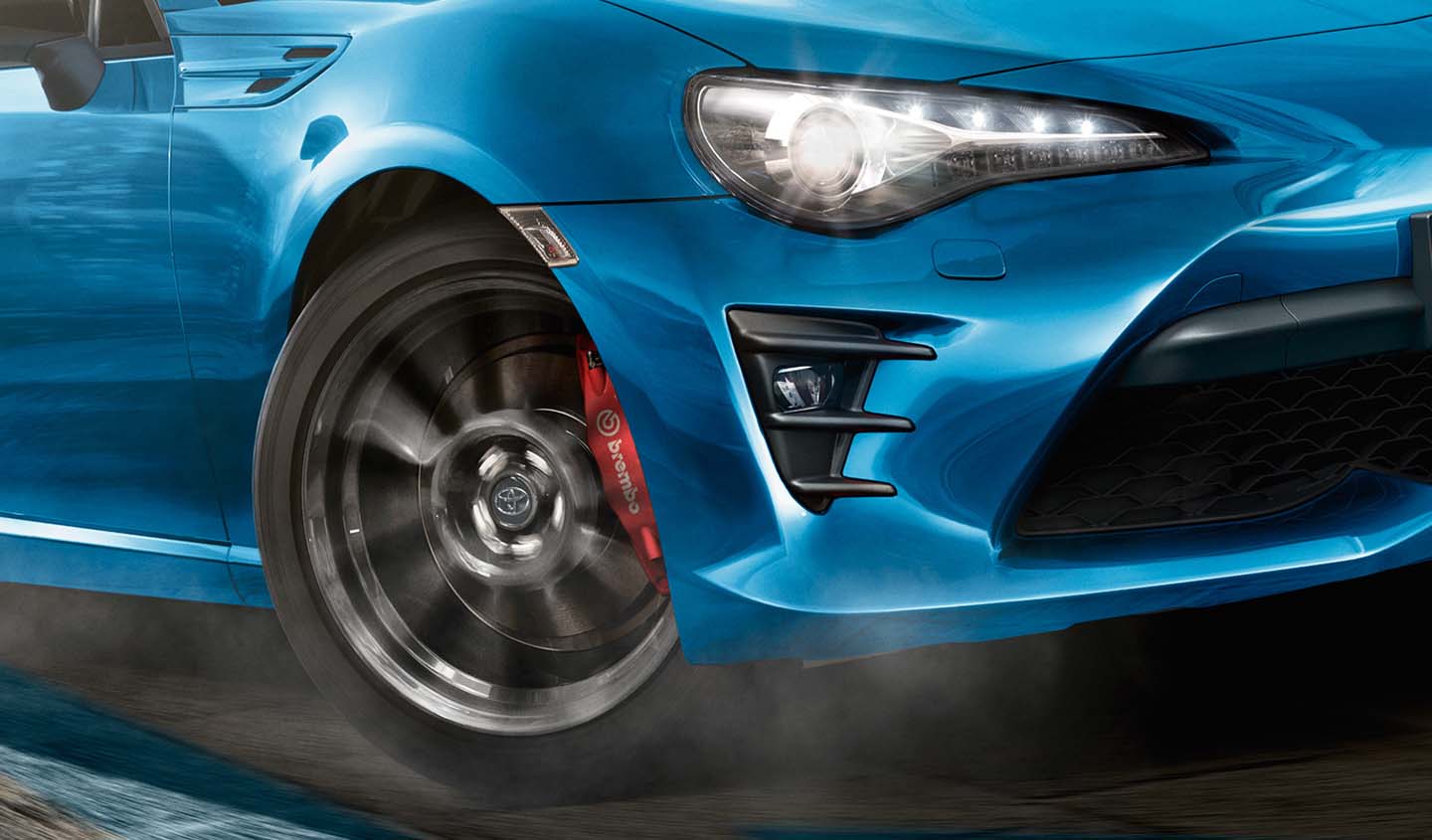 Drifting
Normally, drift cars don't have air condition because of their power of engine but Toyota 86 has air condition.
If you can't afford a premium sports car like the Porsche 911, the Toyota 86 is an excellent solution to this.
Happiness can be expected from 86 TRD on a regular basis. If you're not a fan of Apple Car Play and Android Auto. TRD's components transform into a track machine easily.
2019 Toyota TRD Special Edition 86 quick drive: Better grip and mid-'90s cosmetics … but no powertrain upgrades.
Pricing of Toyota 86
| | |
| --- | --- |
| Base Manual | $26,505 |
| Base Automatic | $27,225 |
| GT Manual | $28,635 |