In every era, different car manufacturing companies have introduced their latest models for car lovers and to compete with their rivals. Similarly, each era has some top-notch car models distinguishing their manufacturers from their competitors because of their unique features and specs. The automobile industry has been one of the only industries that has been growing even during the time of war and economic recession. For the last hundred years, there have been many top classic cars that have won the hearts of millions of car lovers. However, only a few classic cars could beat the others in terms of performance, styling, and overall driving experience.
Ultimate List of Old Classic Cars
Here we take a quick look at the list of classic cars and the top automobiles that have won the hearts of people and continue to do the same today.
1969 Maserati Ghibli 4.7
The Maserati name earns it plenty of clouts and is one of the best classic cars which used a tubular frame with a separate body. The front suspension used double wishbone type, coaxial dampers and coil springs, and an anti-roll bar.
At the rear, there were some outstanding features which includes a single longitudinal torque arm with a live axle on semi-elliptic springs, hydraulic dampers, and an anti-roll bar. Also, the magnesium wheels were standard. Whereas, the Maserati fitted the car with two independent 50 L fuel tanks, which could be filled through flaps.
1957 Mercedes 300SL Gullwing
The doors are of the Mercedes make it one of the coolest and most classic cars of all time. The fact that the 300SL was the fastest production car at the time, which is not an exaggeration.
The Mercedes-Benz 300 SL was the most classic car to restore which was produced by Mercedes-Benz. It has mechanical direct fuel injection, boosting power by almost 50%. Hence, it is capable of reaching a top speed of up to 263 km/h as well as the fastest production car of its time.
1960-Jaguar E-Type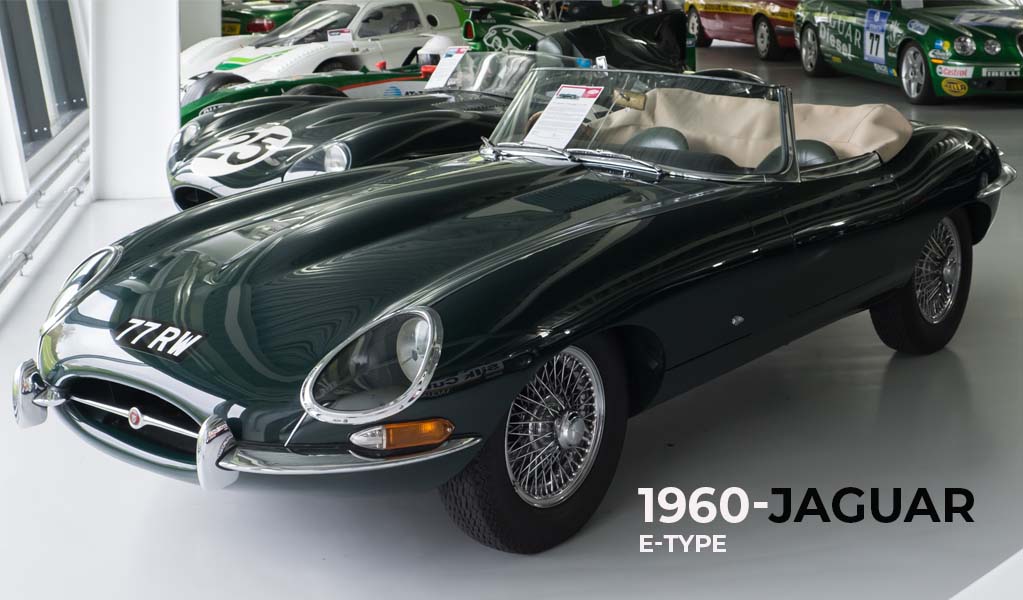 Jaguar E-type was introduced by North American Market and is called "the most beautiful car ever made" by Enzo Ferrari. The Jaguar E-Type claims 150 mph top speed and 0 to 60 mph acceleration. It also has monocoque construction as well as disc brakes. It also has rack-and-pinion steering plus, independent front and rear suspension.
1966 Shelby 427 Cobra
Anything attached to Carroll Shelby's name is immediately worth your time and is the best classic car to buy. Plus, the Cobras combined Ford V-8 engines and lightweight British AC Ace bodies to create some of the wildest and most sought-after American cars ever. The Cobra's top-line 427-cubic-inch V-8 was combined with two Paxton superchargers, giving it the double power of any other.
1958 Chevrolet Impala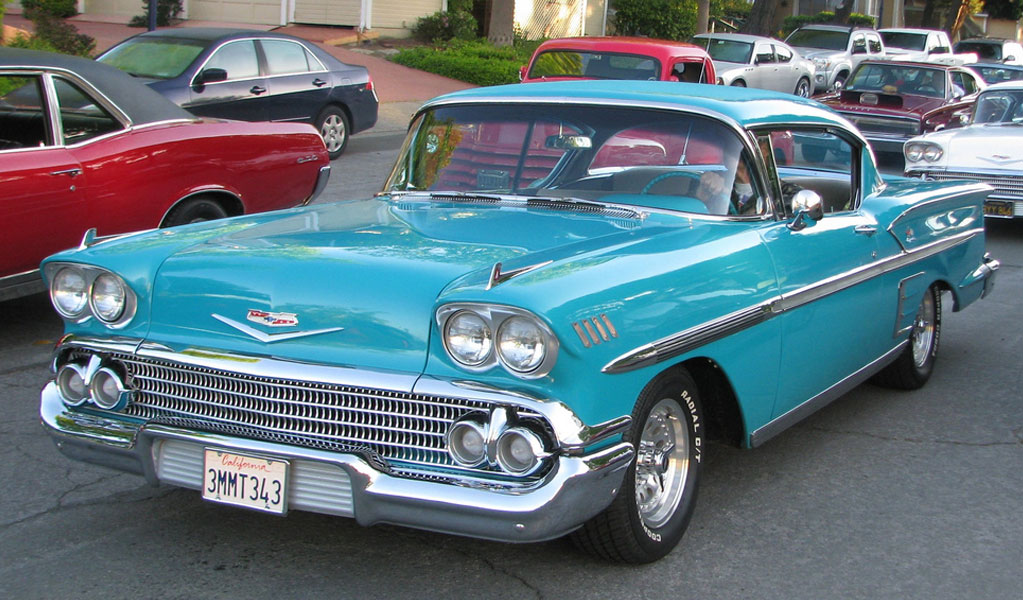 There is no other car that can beat the 1958 Chevrolet Impala in terms of design, styling, and performance and therefore it takes the number one spot for sure. To date, this car is very much in demand by collectors and even by those who love to drive classic cars. Hence, it definitely fits to be first in the list of classic cars. Chevrolet Impala has different engine options for the buyers which can produce 234 horsepower. The big tailfins also became the distinctive style factor for the rich and famous.
1967 Ford Mustang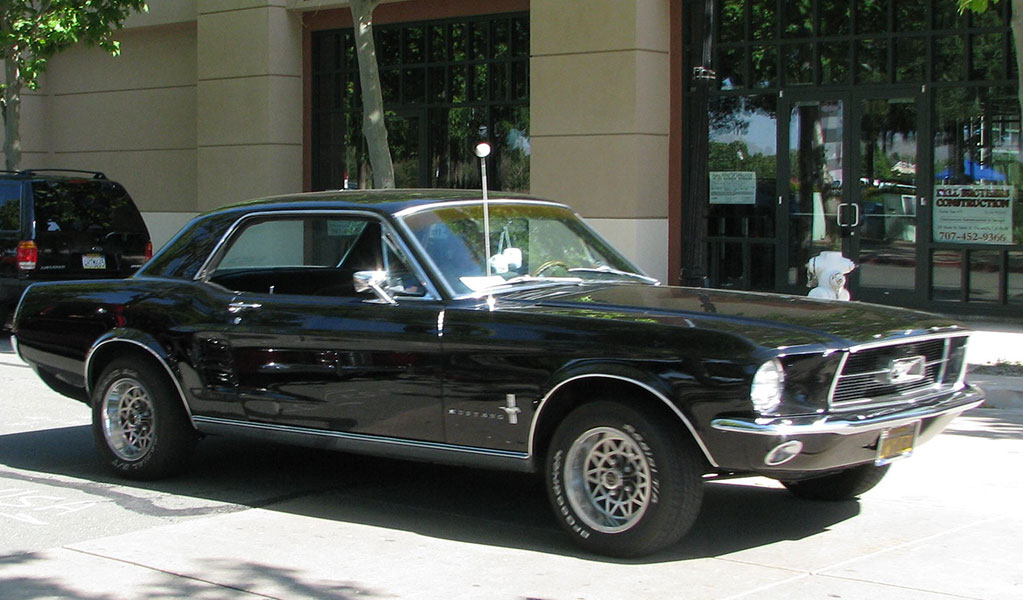 Considered as the best muscle car of that time, the 1967 Ford Mustang is definitely top of the list of classic cars. The overall design of the car is just elegant and no matter how you drive it this car is not going to let you down. Ford Mustang is a combination of style and power and therefore it received a phenomenal response.
The Big Block engine that was added to it was the beast of this beauty and it could easily beat most of the vintage cars in the same era.
1969 Corvette Sting Ray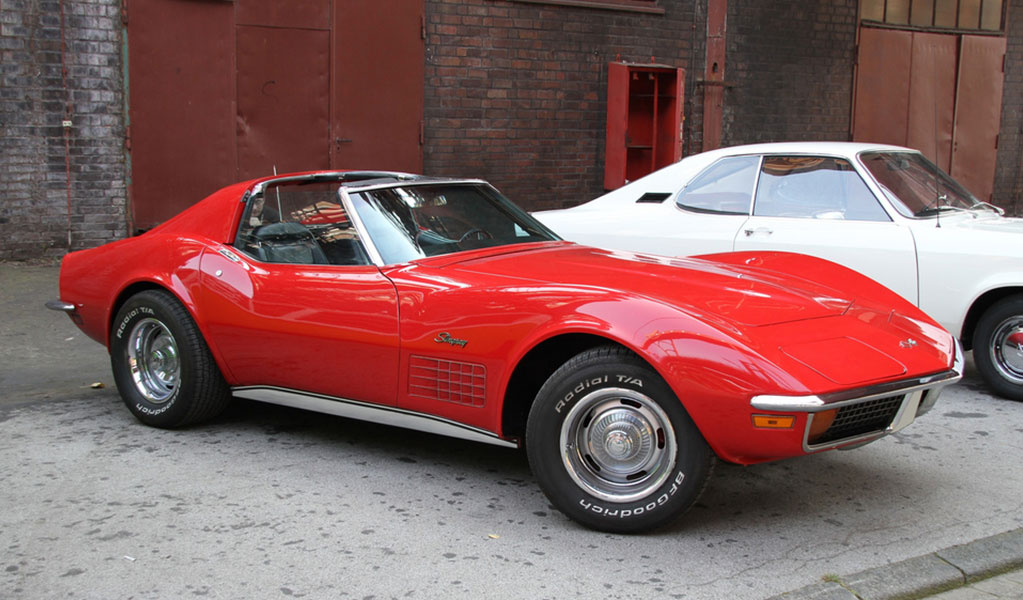 This is definitely an iconic car and you can know it from the design of the car. It is among the best-designed classic cars and therefore people are still looking for this beauty so that they can buy it and keep it. The 1969 Sting Ray coupe is something that you can get tempted with because it has the looks and the performance factor combined together. It has a split rear suspension, disc brakes, a big block engine, a split rear window, and side exhaust pipes. The car has been very popular and therefore you will see it in various Hollywood movies as well.
1948 Tucker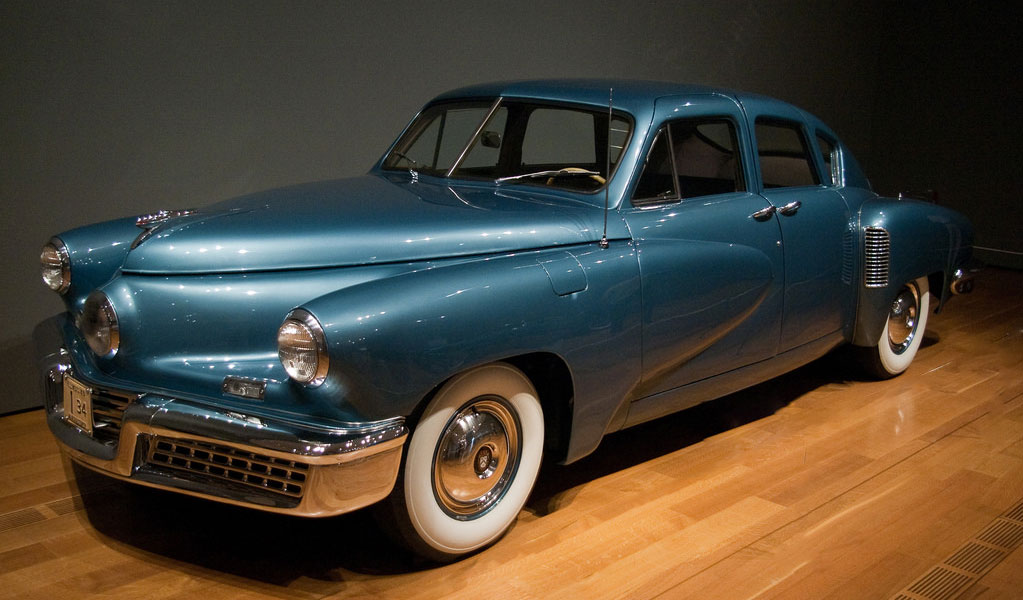 Do you love to make people turn their head while you drive the streets? Well, that is exactly what 1948 Tucker can do. The car is a piece of art and innovation and it still remains one of the most sought-after cars. Designed by Preston Tucker and Alex Tremulis 1948 Tucker is hard to find and therefore the price factor for this car will be high even if you find it. This car was not made in lots and therefore you will only find selective people having 1948 Tucker and enjoying the innovative features that were out of the world at that time. One of the rare Classic Cars
1964 Porsche 911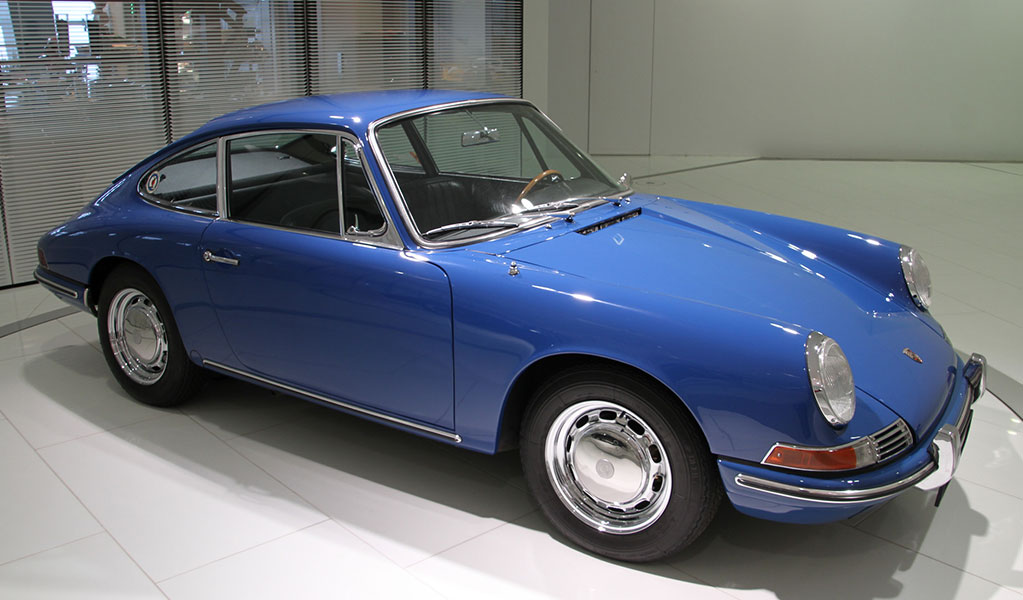 The 911 by Porsche is still very much in demand but 1964 Porsche 911 is something that you should have if you are crazy about your classic cars. When the car was launched in 1964 it had an air-cooled rear-mounted engine and five-speed manual transmission. Although it was made for 4 passengers the rear seats are not that comfortable but this car is a pleasure for the driver.
1953 Aston Martin DB2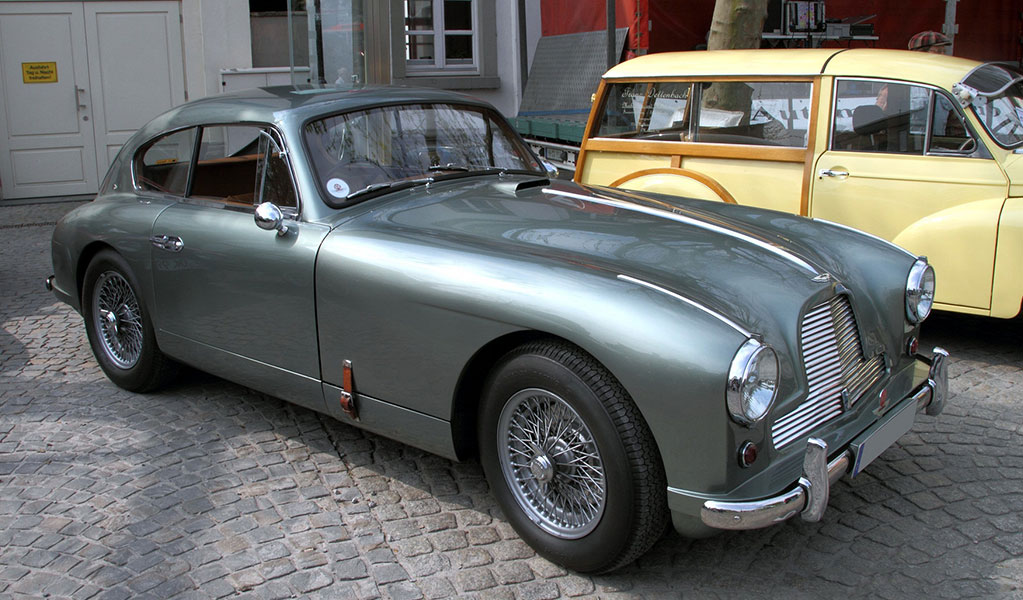 Aston Martin is among the top car manufacturers in the world and in 1953 they came up with DB2 which remained one of the top classic cars ever made. This car had larger dual overhead cam straight 6 engine which was designed to provide more performance. The engine would add more horsepower to the performance and therefore it was the best car that racers would prefer at that time. However, the car remained in the production only for 3 years and therefore only limited models are available today.
1962 Maserati 3500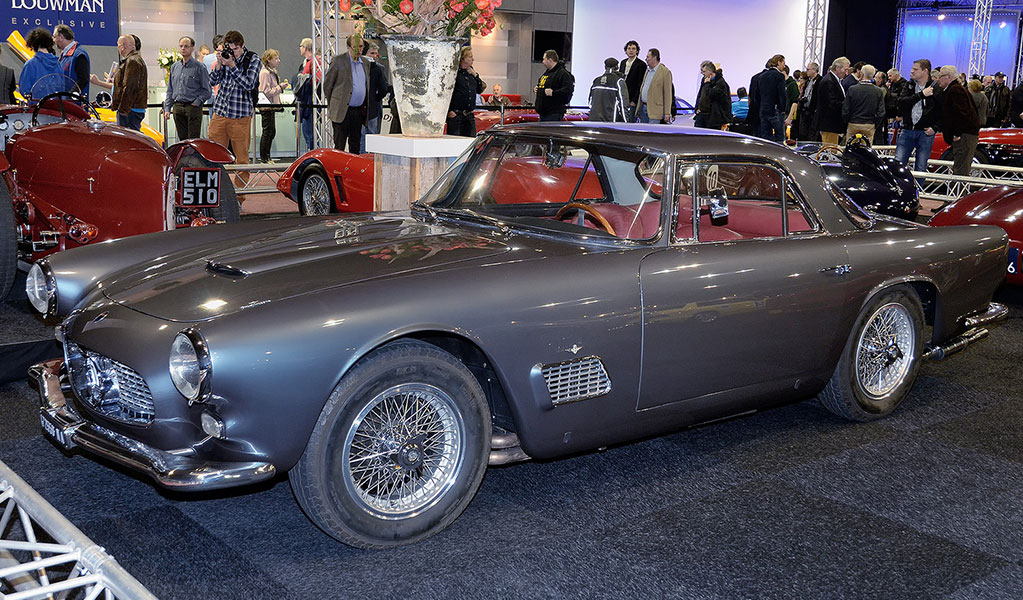 The 1962 Maserati 3500 Classic Cars was almost like the re-invention of the 1957 model but the company had undergone different changes to make sure that the car was not only able to perform better but also look great. The 1962 Maserati 3500 had more features like power windows, leather seating, disc brakes, a six-cylinder engine and a four-speed transmission which would take some speed.
1967 Volkswagen Beetle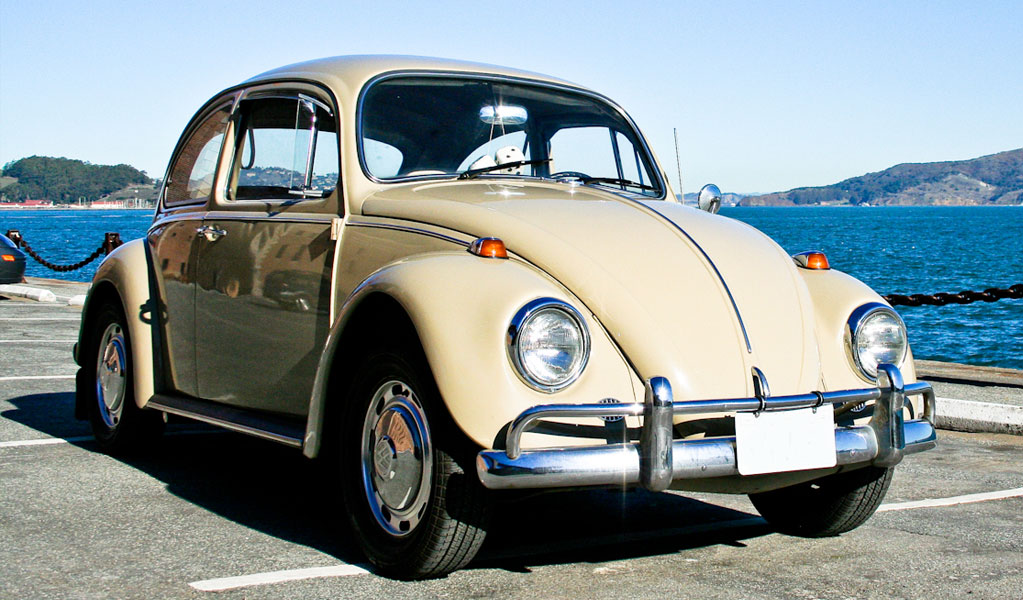 The Beetle is definitely one of the best-designed cars in the world because it still holds the attention of buyers & classic cars lover. However, it was the 1967 Beetle that had many improvements that made this classic car more popular than any other version. It has a new drive train and engine and an amazing electrical generator. It was loaded with features that would make driving better for the drivers and adds to the performance of the car. see it in the Hollywood movie The Love Bug, as well.
1969 Camaro SS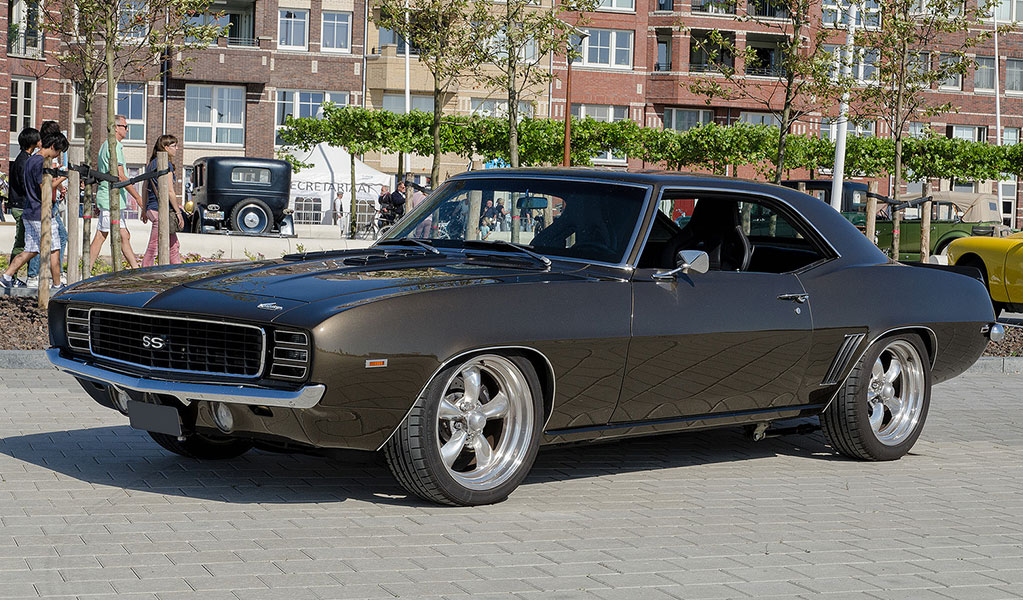 This one fits in the list of classic cars that were also known as muscle cars. Apart from Corvette StingRay, the 1969 Camaro SS had gained the reputation of being classic muscle cars. It has a sporty aggressive look with a powerful engine inside the hood that can produce a lot of horsepower and torque.
1975 Mercedes Benz 450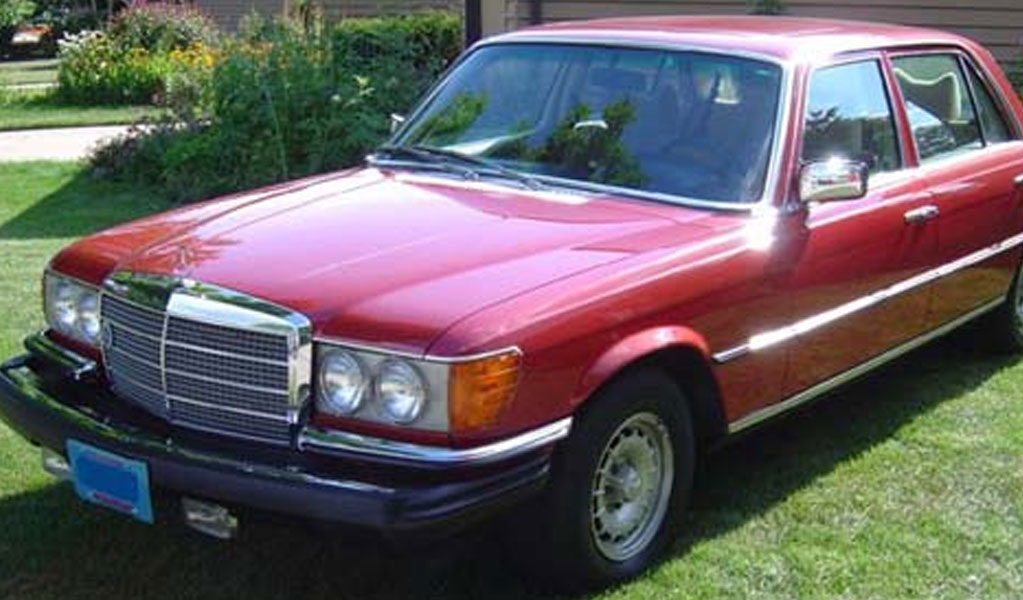 While most auto companies were trying to make their cars compact, Mercedes decided to go the other way and came up with the 1975 Mercedes Benz 450 which had a 6.9-liter engine that can produce 286 horsepower. This was undoubtedly the best classic car that Mercedes Benz could provide to the world audience.
Ultimate List of Best Classic Cars of 80's
When it comes to the best cars of the 80's the new generation may become confused and wonder but in the 80's there were some outstanding cars that are still known for their quality, performance, and style and has rocked the world for several years.
Let's find out best classic cars of the 80's with their features and other details.
Audi Quattro Coupe (1981-1992)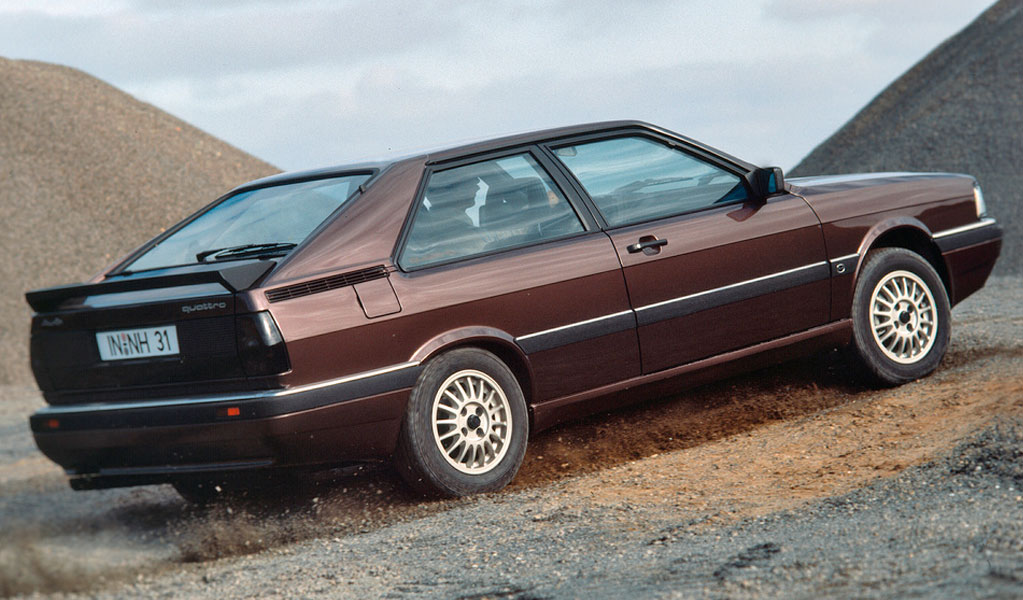 The Audi Quattro coupe is one of the best and most popular classic cars of the 80's from the house of the German automaker Audi. The car was 4 wheel drive while that time the 4WD was not common. The Audi Quattro Coupe had 5 seats, six inch forged alloy wheels and was equipped with a powerful2.1L 5 cylinder turbocharged air cooled engine with a top speed of 220 km/h and a 2,144cc displacement. Later on in 1988 the engine is replaced with a V8 engine with automatic transmission.
Chevrolet Camaro IROC-Z (1985-1992)
It is the third generation of the Chevrolet Camaro that is equipped with a fast high-speed V8 carburetor or electronic engine control system, 5001cc displacement, and 61-liter fuel capacity. It had an ability to produce 215 horsepower and with a 5-speed manual and 4-speed automatic transmission. The look of the Chevrolet Camaro is very sweet and attractive because of sweet colors and five-spoke stunning 16-inch wheels. The car received an improvement in the form of a TPI equipped small block 5.7-liter engine in 1987. Additional to its look and performance, the Chevrolet Camaro IROCz had sensible safety features and easy handling.
Nissan 300zx (1984-1996)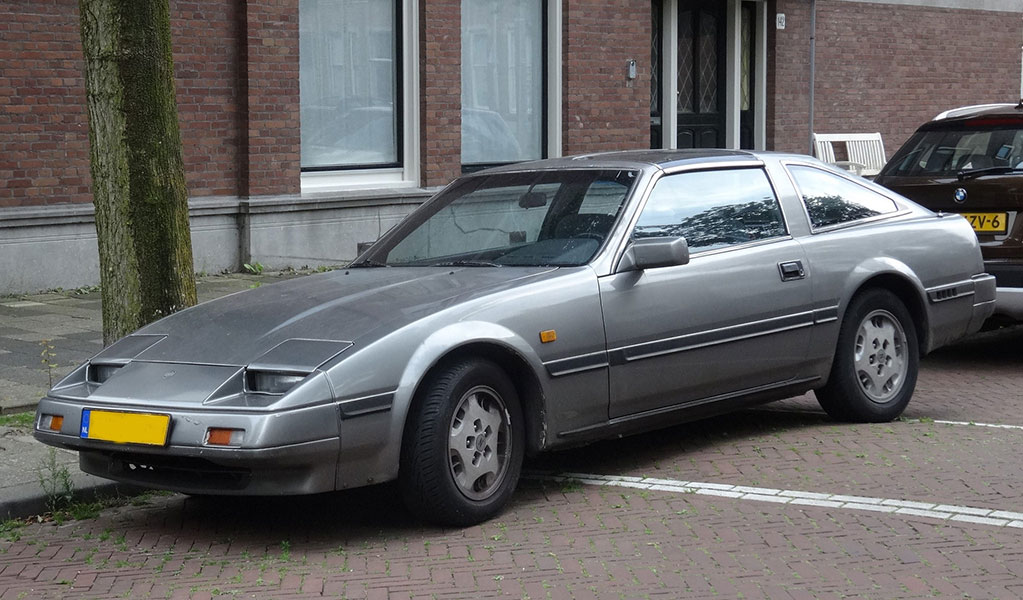 The Nissan 300zx replaced the 280zx by Nissan and was equipped with a more advanced and powerful 3.0L V6 engine that can deliver 200 horsepower with a 5 speed manual transmission and 3 and 4 speed automatic transmission. In 1986, the company made certain stunning and sophisticated styling changes to the car and made it more demanding and fascinating. The Nissan 300z was a bit expensive as compared to other models and was sold at a base price of $18,400 and a special edition of the $25,999 at the 50th anniversary of the company.
Porsche 944 (1982-1991)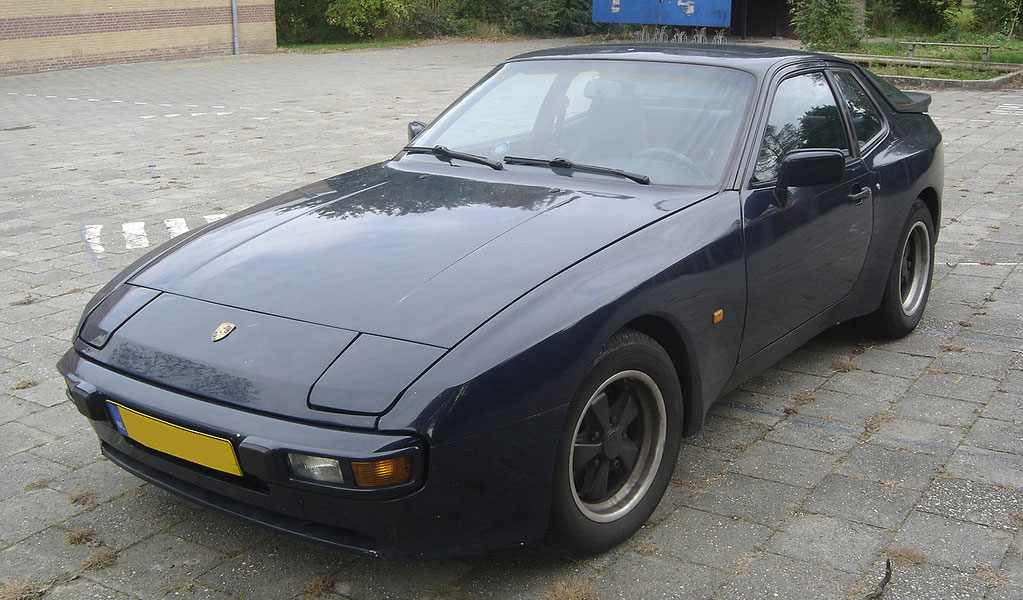 The manufacturer used a 2.5 liter inline 4 cylinder 8 valve engine, with stroke and bore of 3.11 inches and 3.94 inches respectively and the engine is able to deliver 147hp at 5,800rpm and 140 lb ft of torque at 3,000 RPM. The same engine when modified to Turbocharged can deliver a 217hp at 5,800rpm and a 243 lb ft torque at 3,500rpm. The look and chassis of the Porsche 944 was more like the previous model Porsche 924.
Mercedes Benz 190E (1984-1993)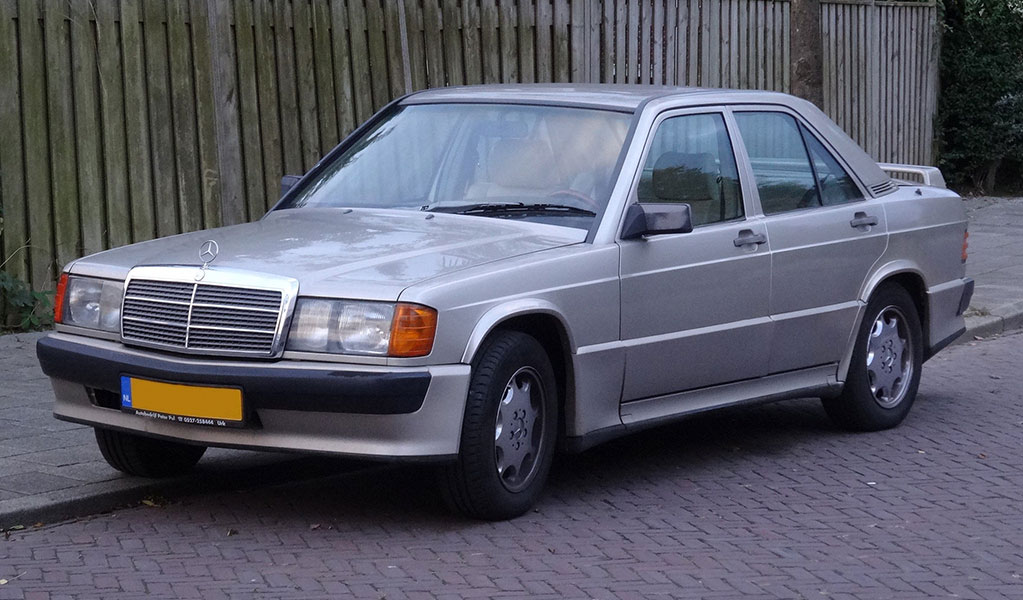 Mercedes Benz has a good reputation in the car manufacturing industry and the company has given lots of outstanding creations in the industry however the only hitch that is connected to the brand is it's out of reach prices. In the 80's the company introduced a classic car named Mercedes Benz 190E. The car was equipped with two types of engines within the period of its popularity, camshaft 2.0L engine with a power of producing 89Kw and 175 Nm and a camshaft overhead 6 cylinder 2.6L engine with an increased production of 121Kw and 225 Nm. Initially the car was equipped with an automatic 4 speed manual transmission but later on a 5 speed manual transmission was also offered.
Toyota Cressida (1981-1992)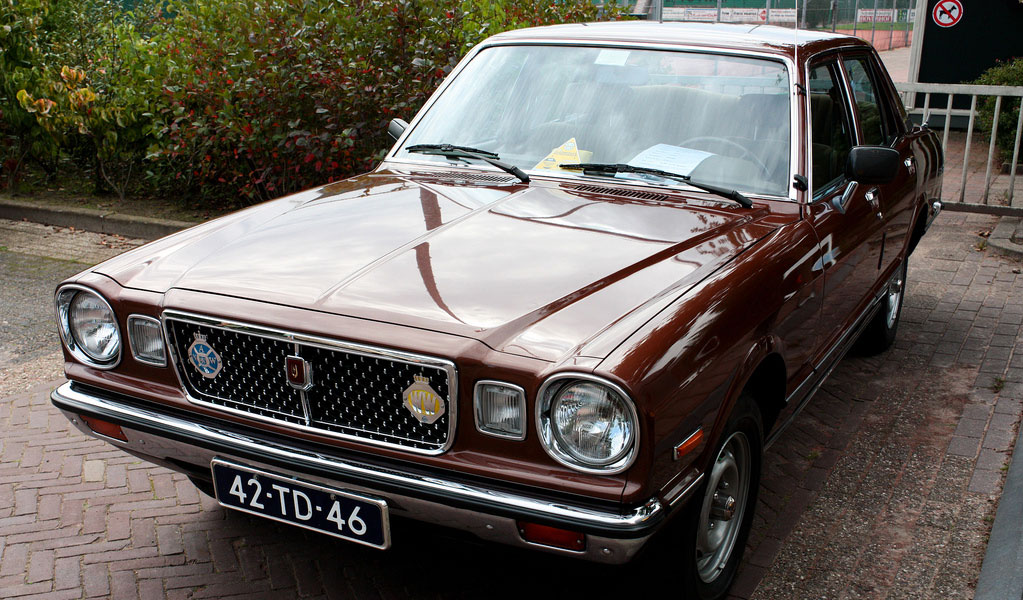 It was basically a mid-size family sedan with almost the same chassis like other Toyota cars including Toyota Cresta, Toyota Mark II and Toyota Chaser. The Model enjoyed its four generations and is one of the best all time classic cars. The Toyota Cressida was laced with a powerful 3.0L V6 engine with an ability to produce 190 horsepower with a fuel efficiency of 19mpg city and 24mpg highway. The Cressida was equipped with a 4 speed automatic transmission with cruise control and anti-lock brakes as optional.
Mazda RX-7 (1986-1992)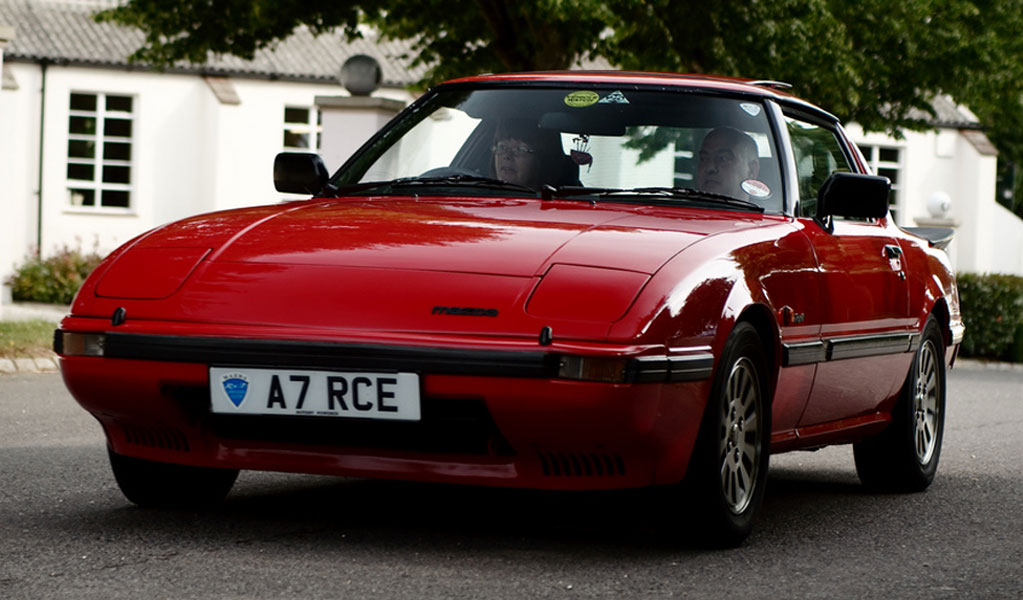 It was a rear wheel drive sport car from the house of popular car manufacturing company Mazda and was equipped with a 2.8 liter SOHC aspirated and turbocharged models with an ability of producing 146hp at 6,500rpm and 183hp at 6,500rpm and 138 lb ft of torque and 183 lb ft of torque at 3,500rpm respectively. There were five speed automatic and five speed manual transmission for the convenience of the driver.
Hyundai Excel (1986-1989)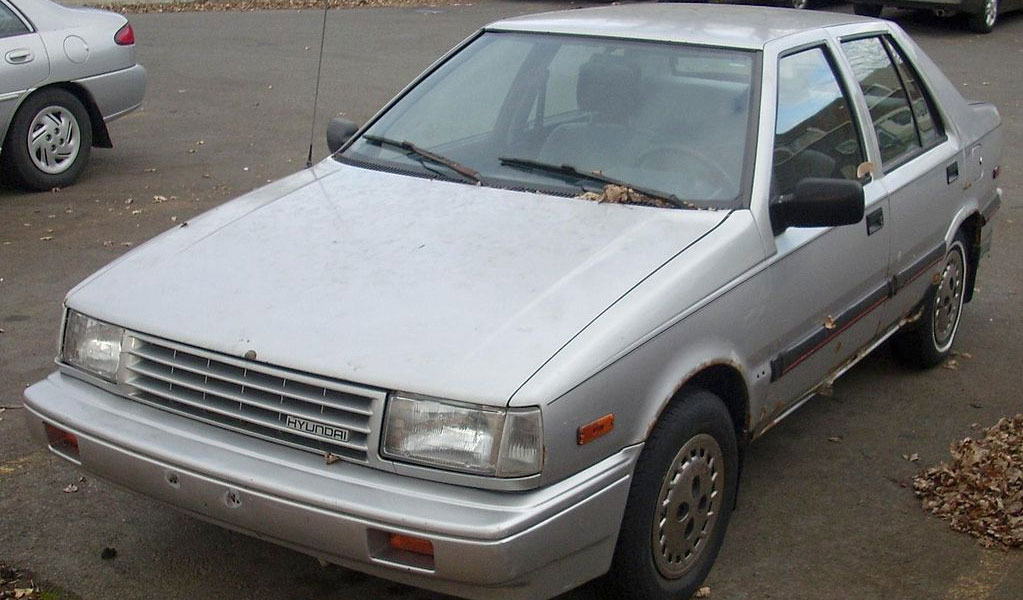 The Hyundai Excel has three other names that are new for lots of people including Hyundai Presto, Hyundai Pony and Mitsubishi Precis. The car was equipped with in line four cylinder engine with 5 speed manual transmission. The car was basically a five seat and was a front wheel drive. The engine was able to produce 82Ps at 5500rpm and a torque of 124 Nm at 3000rpm.
Chevrolet Corvette (1984-1996)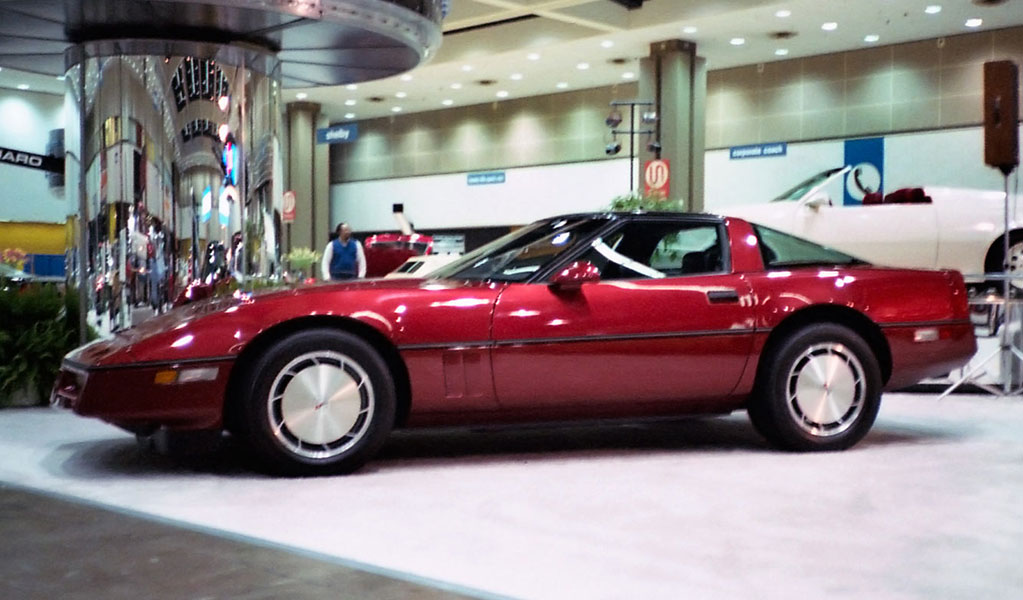 The two seat sport car was introduced by the American Manufacturing company and was equipped with a powerful 5.7L 16 valve engine with a production of 205hp in 4,300rpm with 290 lb ft torque. The unique feature of the car was its 4 speed manual transmission with an automatic three gear overdrive.
Ford Thunderbird (1983-1988)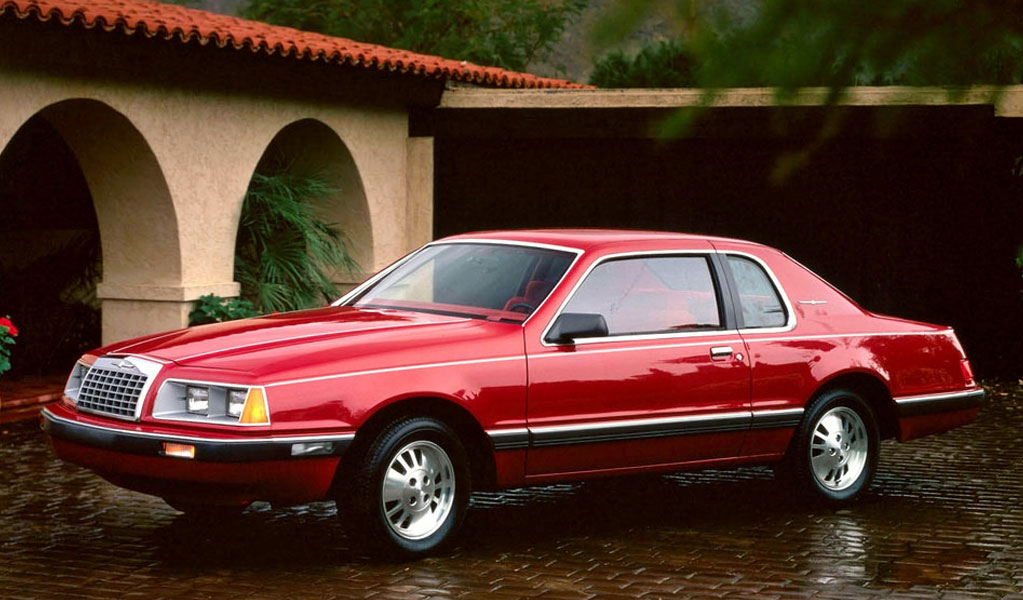 The Ford Thunderbird was two door rear wheel drive coupe with 3.8L V6 engine and a productive power of 112hp at 4000rmp and 175lb ft of torque. The top speed of the car was 183 km/h with a fuel consumption of 21mpg city and 29mpg highway.
---
Classic cars are vintage automobiles that are typically at least 20 years old and hold historical, cultural, or aesthetic value. These vehicles are sought after by collectors, enthusiasts, and car lovers due to their unique design, craftsmanship, and historical significance.
There is no specific definition of what makes a car a classic, as it can vary depending on individual preferences and the automotive community's consensus. However, several factors contribute to a car's classic status, including:
Age: Classic cars are generally considered to be at least 20 years old. However, some enthusiasts may refer to cars as classics even if they are younger but have significant historical or cultural importance.
Design: Classic cars often feature unique and iconic designs that define the era in which they were produced. They may exhibit distinctive styling cues, such as sweeping lines, chrome accents, tail fins, or other characteristics that set them apart from modern vehicles.
Rarity: Classic cars are typically rare or limited in production, which increases their desirability and value. Limited production numbers can be due to various reasons, such as exclusivity, low demand at the time of production, or the passage of time.
Historical Significance: Some classic cars have historical importance due to their association with significant events, influential figures, or technological advancements. For example, the Ford Model T is considered a classic car due to its impact on the automotive industry and its role in popularizing the automobile.
Condition: The condition of a classic car plays a crucial role in determining its value. Well-preserved or fully restored examples are highly sought after and command higher prices.
Classic cars encompass a wide range of makes and models from various countries. Some popular classic cars include the Ford Mustang, Chevrolet Corvette, Volkswagen Beetle, Porsche 911, Jaguar E-Type, Mercedes-Benz 300SL, and many others. The classic car market continues to thrive, with enthusiasts participating in car shows, auctions, and restoration projects to preserve and enjoy these automotive treasures.