If you've planned an upcoming hike or rock climbing and are looking for the best advice on why wear hiking boots, you've come to the right place.
Sire, there are many people who swear by hiking barefoot or in sneakers/tennis shoes, but if you really want to embark on the most awe-inspiring hiking adventure of your life, then quality hiking boots are a must.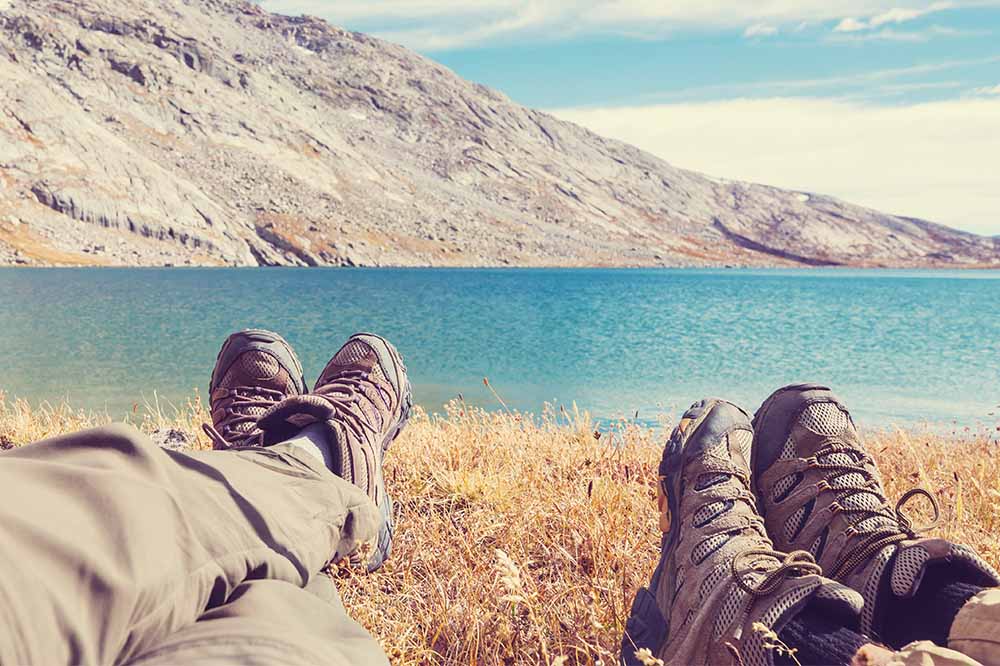 Today, we have a look at 6 reasons you need to invest in a pair of premium hiking boots, so read on to find out more! 
Beat The Rain and Mud
No matter what hiking trail you're on, we can all agree that treading through muddy lands with your bare feet is never a pleasant experience. Similarly, hiking in running shoes on wet terrain is a recipe for disaster, which is why investing in a quality pair of hiking boots is the best thing you could do for yourself.
Waterproof hiking boots save your feet on rainy days and help to ensure that your feet stay dry at all times. With these boots, you'll be able to easily walk through streams and mud whilst straying dry.
Furthermore, ensuring that your feet are well protected in muddy conditions will reduce exposure to fungus, bacteria and other organisms that can infect your skin and nails. 
Give Those Precious Feet Some Support
When it comes to hiking, ensuring that you offer your feet enough support and stiffness is key. A good pair of hiking boots will provide you with both and can greatly reduce the chances of you spraining your ankle during your adventure.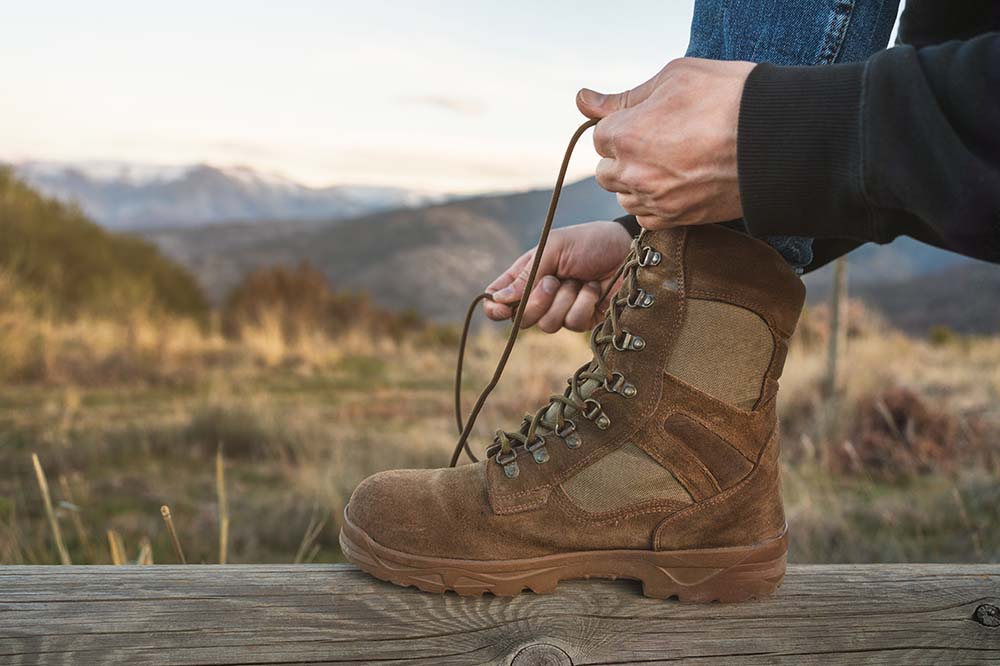 If you plan on carrying a heavy backpack along with you, your best bet is to invest in a pair of boots that give you sufficient ankle coverage and offer stiffer midsoles in order to better support the load you are carrying. 
Take On Tougher Trails
For those who love a challenge, hiking boots are the perfect gateway into taking on tougher trails. Due to their sturdy nature, hiking boots offer you more protection from both the elements and from rugged terrain.
The rubber toe caps and internal shanks found in hiking boots offer greater foot support which you will need in order to keep yourself safe.
On top of that, hiking boots also offer deeper insole cushioning that is sure to keep your feet feeling pristine even at the end of a long and arduous hike! 
Surviving Slippery Slopes
One of the best things about hiking boots is that they are often made using rubber. While this may not seem like a big deal to you, the reason we think of this feature as a plus is its ability to prevent you from slipping or sliding on sloppy hills whilst hiking.
Depending on the variety of boot you purchase, some shoes may even offer added features such as improved traction and heel brakes that greatly reduce your chances of slipping on a steep decline. 
The Gold Standard in Durability
Since hiking boots are made specifically for one purpose, you can be sure that your hiking boots offer durability unlike any pair of runners or sneakers would.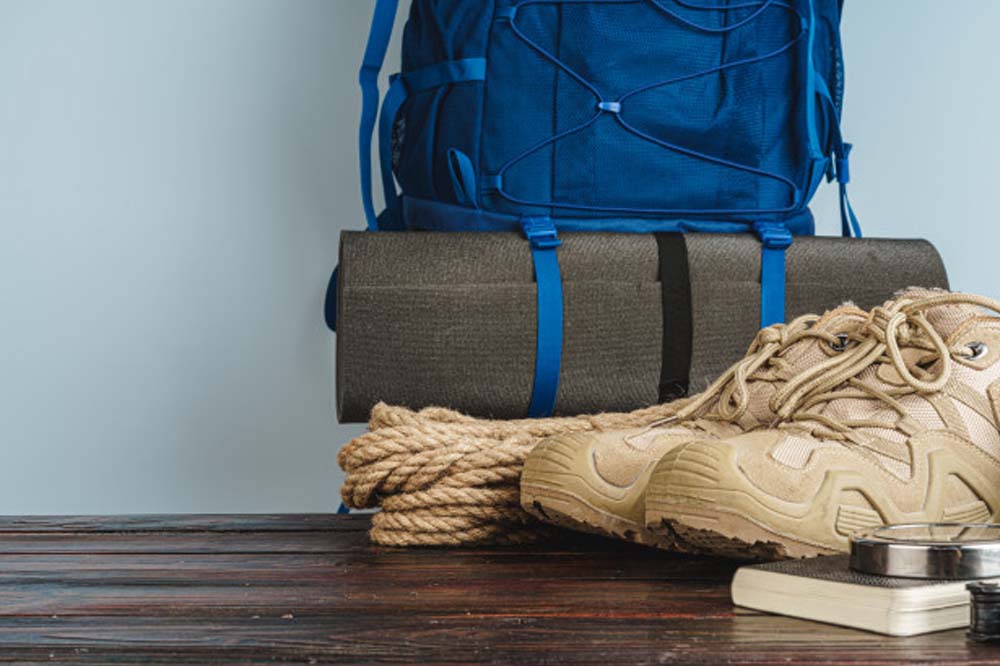 Those who hike in sneakers often need to purchase a new pair every 2 months or so which can prove to be quite costly in the long run. A quality pair of hiking boots, on the other hand, can last you years (around 1200 kilometres or 9-18 months for most people)if you keep them clean, dry and look after them properly.
Protect Yourself From Bites
Why Wear Hiking Boots Last but not least, hiking boots provide full insect protection and offer an impenetrable barrier against snake bites. Depending on the terrain you're looking to explore, this may or may not be a worry for you. However, considering how serious snakebites can be, it is always wise to keep yourself protected. After all, a famous person once said prevention is better than cure!
___________
Investing in a quality pair of hiking boots is one of the best things any hiker can do for themselves. We hope that this article has inspired you to throw out those tennis shoes in favour of a studier, safer and more comfortable pair of hiking boots.