In the arena of healthcare, a competent medical writer acts as a vital translator, simplifying complex medical concepts. They serve as a link connecting medical professionals and the general public. Ensuring that health sector information is not just accurate but also accessible and understandable.
Medical Writer
A proficient health writer has an adequate knowledge of medical, scientific, and health terms along with their concepts. They are equipped with analytical writing and reading skills. These professionals translate information in a variety of formats for different audiences.
Hailing from different backgrounds, they contribute their expertise in various sectors.
Background
There is no formal degree for entering into medical writing. Many healthcare writers come from various backgrounds as:
University Graduates: Biology, biotechnology, pharmacy, or journalism.
Clinicians: Former clinicians who transitioned into writing roles.
Other Professionals: Nurses, dietitians, and physical therapists.
Role of a Healthcare Writer
Medical writers are the architects of medical communication. They:
Ensure Compliance/Accuracy
Facilitate Scientific Discourse
Write, Proofread, and Edit
Salary Range
The salary of medical communicators can vary based on location, experience, education, and the specific industry they work in. On average, in the United States, health journalists can earn between $60000 and $100,000 annually. You may take a look at the compensation salary survey below:
Healthcare Writer I Salaries by Percentile in US
PERCENTILE
SALARY
LAST UPDATED
10th Percentile I Salary
$47,040
August 27, 2023
25th Percentile I Salary
$57,679
50th Percentile I Salary
$69,366
75th Percentile I Salary
$77,023
90th Percentile I Salary
$83,994
Based on HR-reported data: a national average with a geographic differential
Source: https://www.salary.com
Types of Work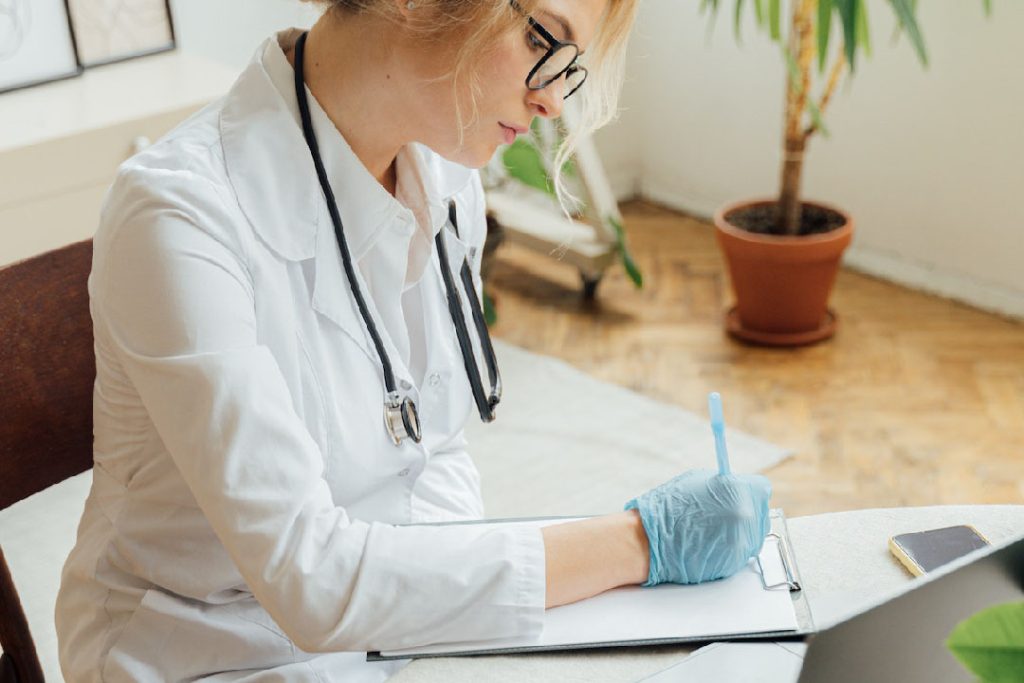 Medical content writer's work is associated with communicating essential and complex medical knowledge in various sectors. Their contributions can be found in the medical community.
Some common types of work that a health-care writer produces:
Health Organizations and Industries
Grant applications and proposals
Grant proposals and compelling narrative documents
Pharmaceutical/Biotechnology Industry
Pharmacovigilance documents
Safety reports, risk management plans, Periodic Safety Update Reports (PSURs)
Clinical trial publications/protocol
New Drug Applications (NDAs)
Biologics License Applications (BLAs)
Investigational New Drug Applications (INDs).
Research Organizations
Abstracts for medical journals and conferences
Clinical research publications
Case studies, case reports, investigator brochures
Clinical trial publications/protocol
Consent forms and participants' information
Regulatory Documents
Regulatory reports, including FDA submissions
Clinical data and summaries
Annual safety and risk management reports
Consumer medicine and product information
Medical Publication Industry
Updated healthcare manuals
Medical/scientific journals
Health education materials
Healthcare Journalism
Health-care news articles
Breakthroughs, health trends, policies
Newspaper and magazine articles
Advertisements for pharmaceuticals, devices, and other health/medical products
Medical Marketing
Health promotional content
Blog posts, podcasts, transcripts, patient stories
Training manuals and e-learning modules
Slide presentations for medical conferences
Poster presentations for medical conferences
Freelancing
Some medical communicators may also work independently as freelancers. They work for various clients from different sectors. Work nature is solely based on their expertise and interests.
Who Hires a Healthcare Content Writer?
With an increased demand, pharmaceutical companies are developing a range of new drugs, medical devices, and diagnostic tools. The need to meet regulatory and insurance requirements increased to relay medical and consumer information. It produces greater opportunities for a medical journalist.
A variety of employers from different highest-paying health sectors, reach out to medical content creators. There are different communication styles and needs for a multitude of audiences. These may include:
Clinical research organizations (CROs)
Health organizations, associations, and industries
Medical educational institutes
Medical education companies
Associations and professional healthcare societies
Authors and investigators
News outlets for medical journalism
Medical device/product companies
Government medical agencies
How to Become a Health Communicator?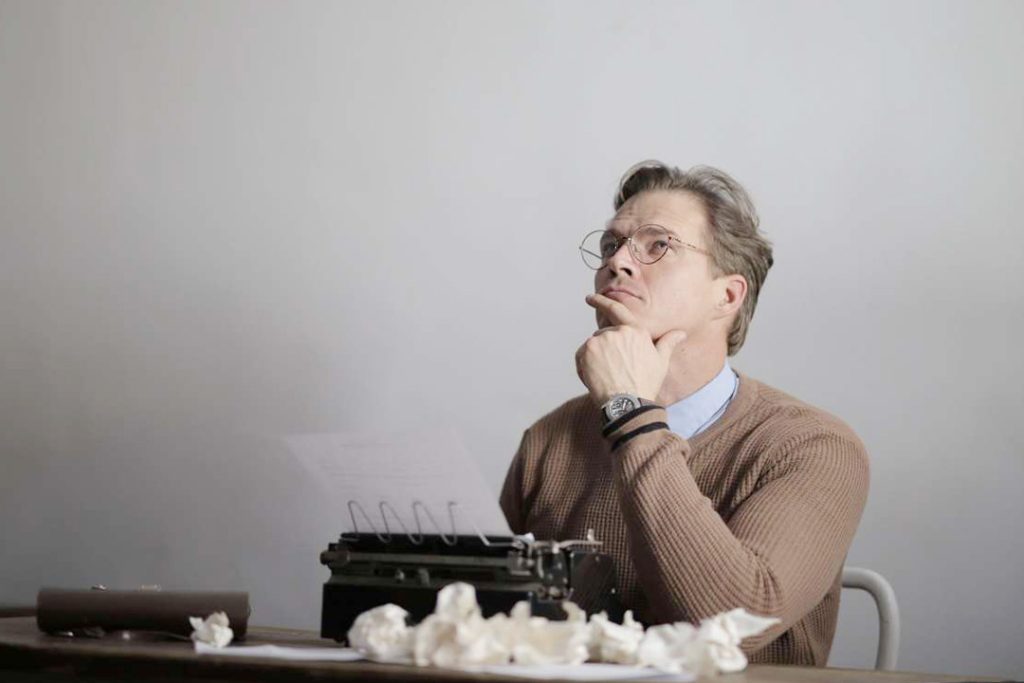 Health-care writers come from a variety of backgrounds, either educational or professional. Although they come from different settings, they must possess some shared traits and interests.
Medical writers have a common interest in both science and writing. They also have a clear understanding of medical concepts and knowledge.
Certifications work as additional credentials. It demonstrates your knowledge and proficiency in medical communication. Ways to become a healthcare journalist are described:
Choose a Path
Becoming a health writer can be specified and crucial. Due to the number of organizations and the diverse nature of work, there are plenty of options. You can identify the work type that you'd like to specialize in. Knowing your interests before pursuing jobs can help you establish a more focused professional direction.
To choose the right path, reflect on your strengths and expertise with prior experience as well.
Consider Taking Specialized Courses
There is no formal degree for becoming a health communication writer. Whereas you can find several educational courses targeting medical journalists. Such courses focus on writing and editing. They also cover topics of your interests such as manuscript writing, healthcare articles, and writing for specific audiences.
Many of these also issue certificates that enhance the chances of your candidacy.
Read Medical Writing
To build your writing skills, familiarizing yourself with high-quality writing is one of the best ways. Give a read to your chosen path as much as you can. Familiarity with the content in your chosen specialty exposes you to current trends and updated knowledge.
You must acknowledge your essential skill set. Improve your writing skills which include basic grammar and usage, sentence structure, punctuation, medical terminology, and statistics with visual representation.
Build a Portfolio
A portfolio demonstrates what you're capable of through a collection of sample work. Start by writing about your chosen niche. You could also try to sell and publish your article; it would ultimately improve your resume.
Join a Professional Association
While exploring the health writing profession, you must become aware of the available sources you have. Plenty of organizations offer opportunities to new or experienced medical communicators and a wealth of professional development resources. It helps you throughout an evolving career.
Network with Other Medical Journalists
Although there are several opportunities available out there. It is important to realize that it can be a difficult field to explore. Networking is a crucial part of success along the way as a medical writer.
Make sure to connect with other medical content writers in your area and across the globe. It doesn't only provide informal learning, but statistics say that 85% of people found their current position through networking.
Expand your Expertise
Expanding your expertise will keep you updated regarding the ongoing changes in policies and demand in chosen areas. To augment your proficiency, you need to learn quality English. You may attend events, conferences and read writing pieces from different specialty creators.
You may also reach out to members of your professional network for guidance about your expertise in specific topics.
Skills and Requirements
A medical writer must foster these key skills:
Scientific Literacy
Medical and scientific concepts
Convey accurate information
Writing Proficiency
Exceptional writing skills
Clear, concise, and engaging content.
Strong Research Skills
Information from reputable sources
Stay updated on medical advancements.
Analytical Skills
Interpretation of research data
Editing/Proofreading
Edit and proofread documents
Legal Knowledge:
Ethical principles and legal implication knowledge
Healthcare communities and publications information
Publication Ethics and Guidelines
Health writer's work is crucial for health sectors and regulatory bodies. To ensure quality content, a professional medical content writer must follow the guidelines.
Some recommendations and guidelines are set by regulatory authorities for a professional medical communicator to follow.
Conclusion
In essence, a medical writer serves as a linchpin connecting health/medical discoveries to those in need. They work in translating complex medical and scientific information into accessible and accurate content for various stakeholders. The professionals, regulatory bodies, patients, and the general public, all can get information regarding medical knowledge. Their work helps disseminate knowledge, ensure patient safety, and advance medical research and practice.