A mobile phone or mobile is an electronic device used for mobile telecommunications like mobile dialing, text messaging or data transmission over a cellular network of specialized base stations known as cell sites. For more beneficial points you need to have one of the best smartphones. Best smartphones are the basic need of today as it used for different purposes, including keeping in contact with family members, dealing with business, and a blessed facility in the event of an emergency.
There are several categories of mobile phones, vary from simple phones to complex phones such as music phones and camera phones. Some people think that smartphones are a waste of money because they are very expensive. And one damage can sink all money but there are ways to deal with problems of smartphones. There are also smartphones, the first smartphone was the Nokia 9000 Communicator in 1996 which incorporated PDA functionality to the basic mobile phone at the time. Most of the best smartphones can be used anywhere in the world thanks to people like Ehsan Bayat and all of the wireless communication companies worldwide.
List of the Best Smartphones:
Iphone XS Max:
Apple pushed the entry-level price of a flagship up to $1,000 last year with the release of iPhone X. And it has raised the bar again this year with the most expensive flagship available in the iPhone XS Max. The iPhone XS Max is also awarded by an impressive near-perfect score of 9.6/10. So I'm pretty sure Jason (Who Gave the Award) would give the top spot to this phone.
To replace my iPhone X, I ordered my own iPhone XS Max. But after two weeks I sold it out because of its size. As I found the small size of the iPhone X was one of the primary reasons it still earned a place in user's pocket.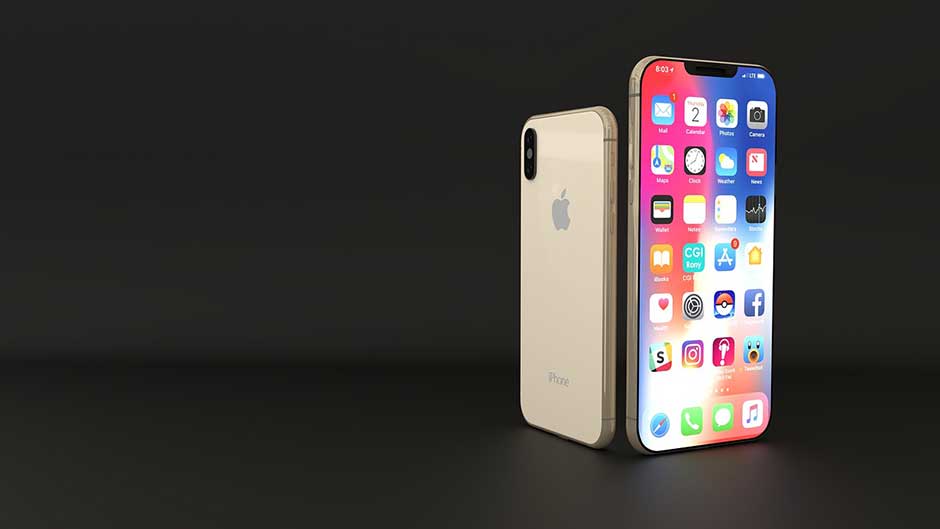 Size matters a lot for any iPhone user.
The Apple iPhone XS Max has been shown to best all other phones in benchmarking testing. Moreover, the Apple A12 Bionic chipset certainly blazes new trails.
It has fabulous features such as:
Oled Screen
Good sized battery
New camera software to make it a very compelling flagship
Pricing:
The iPhone XS Max: $1,099 for 64GB
IPhone XS Max: $1,449 for the 512GB
The iPhone XS Max review from the market (8.9/10)
"It was also a clean sweep Goodbye to iPhone XR"
Samsung Galaxy S10:
Samsung pulled out all the stops on the S10 Plus with incredible technologies such as a newer processor, more RAM, larger capacity battery, and two extra cameras. You will not find any other smartphone today that packs in as much technology and capability as the Galaxy S10 Plus and it clearly deserves the top spot.
The Samsung Galaxy S10 Plus continues to have all of the excellent Galaxy Foundation aspects such as:
A high level of water resistance
Fast wireless charging
Stunning Super AMOLED screen
An expandable micro SD storage
A 3.5mm headset jack
The additional capability to charge up other devices and gear, such as the new Galaxy Buds, via wireless technology on the back of the S10 Plus is convenient for road warriors.
Phone Pricing Guide:
The Galaxy S10 starts from $899.99 for 128GB and goes up to $1,149.99 for the 512GB model. The S10 Plus starts at $999.99 for the 8GB/128GB model and goes up to $1,599.99 for the 1TB ceramic model. You can also get the ceramic one with 512GB of internal storage for $1,249.99. And which is still $200 less than the iPhone XS Max with the potential for much more storage thanks to the micro SD card slot.
Samsung Galaxy S10 Plus review (9.0/10)
Huawei P30 & Pro:
The Huawei P30 Pro deserves to be in one of the top spots due to its excellent features such as:
Innovative camera technology
Massive battery
Fine fit and finish
Processor and computing capabilities
Reverse charging capability
There are four cameras on the back of the P30 Pro, including lenses. Those lenses are a 40MP wide-angle lens, 20MP ultra-wide angle lens, 8MP telephoto lens, and a Time-of-Flight (TOF) camera. This is also a perfect gadget to take photographs while traveling across the world.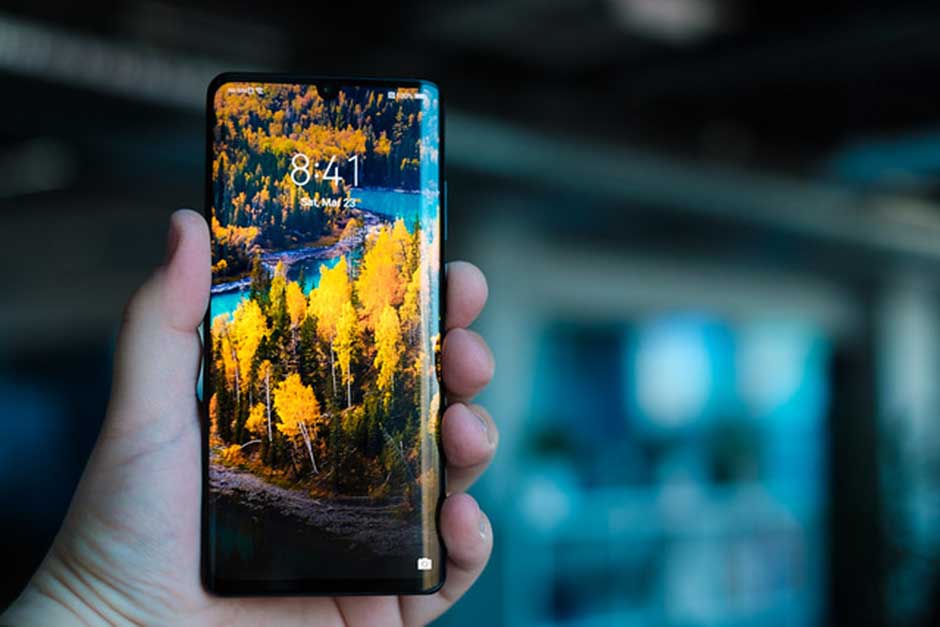 A 32MP front-facing camera is centered in the display. The Google Pixel 3/3XL has set the bar for low-light photography with its Night Sight technology, but it looks like Huawei just beat out the best with the P30 Pro.
Huawei's new P30 Pro has ground-breaking features:
Leica Quad Camera system
Superb low-light performance
Huawei has been including massive capacity batteries in its flagships. Moreover, the P30 Pro is no exception with 4,200 mAh that is sure to get you through at least one full, busy day. Like Samsung's S10 Plus, you can also charge up accessories wirelessly on the back of the P30 Pro. It has a large 6.47 inch OLED with a small center tear-drop notch for the front-facing camera, a powerful Kirin 980 processor with integrated AI, IP68 dust and water resistance, and more.
Price: $910
Get up to speed on Huawei P30 Pro's also new camera tech.
Huawei's EMUI has come a long way and offers an experience that is getting closer to stock Android, much like we see with Samsung's OneUI today. Android 9 is loaded on the P30 Pro.
LG V40 ThinQ:
LG continues to release great phones that appreciate over time. As well as, the LG V40 may have a tough time finding its place in a crowded flagship market.
LG bumped that up by announcing a phone with five total cameras. Three are found on the back and two are on the front. On the other hand, Huawei was one of the first major brands to launch a phone with three rear cameras.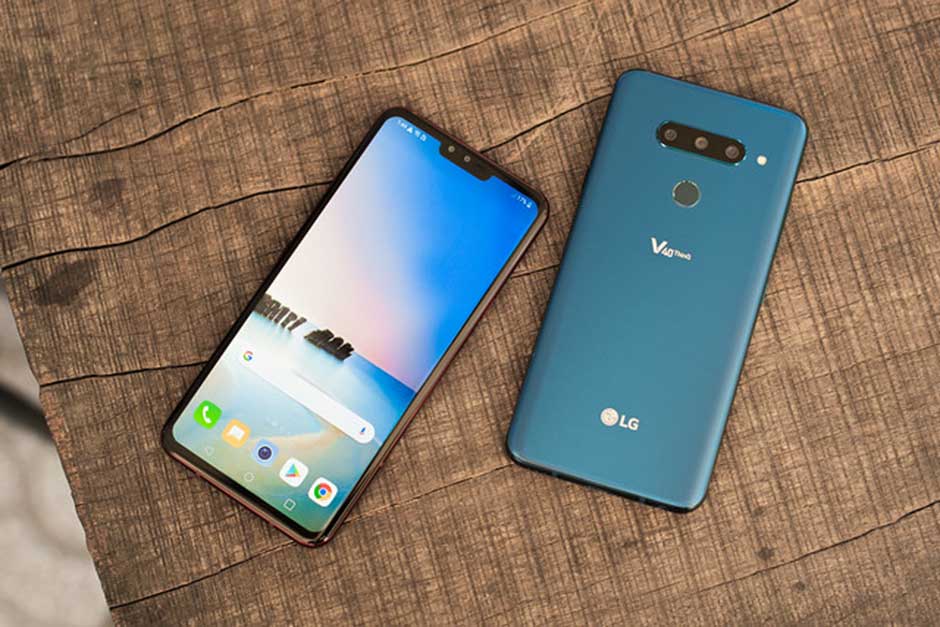 LG has always stood apart from the others with its second rear camera. That has a true wide-angle lens for great landscape and large room photography. The new LG V40 keeps the wide-angle camera while also adding a telephoto lens to the standard lens option. So you can do just about anything you want, including snapping once to take three photos, with this new flagship phone. You can also make vlog during your travel without special vloging camera. Like the Samsung Galaxy Note 9, the LG V40 ThinQ has everything but the kitchen sink included.
It has this list of features:
3.5mm headphone jack with Quad-DAC support
Triple rear camera setup
Dual front-facing camera
Wireless charging
IP68 rating
MIL-STD 810G shocks resistant
Micro SD expansion card for inexpensive unlimited storage
A screen that extends nearly the full front with a notch
Incredible audio support with its Boom box speaker system
The 3,300 mAh battery will not get you as far as the top phones in this list.
LG V40 ThinQ review (8.8/10)
Price: $900
Google Pixel 3 & XL:
If you want an Android phone that will always have the latest firmware and security updates, while also offering a fairly stock experience. Then nothing beats the new Google Pixel 3 and 3 XL. Moreover, these two best smartphones are the exact same except for the overall size and battery capacity.
The Google Pixel 3 XL has features such as:
Large 6.3-inch 18:9 display
Snapdragon 845 processor
4GB of RAM
64GB and 128GB integrated storage
Single rear 12.2 megapixel camera
Dual front-facing cameras
IP68 dust and water resistance
A 3430 mAh battery
Dual front stereo speakers
The smaller Pixel 3 has a 5.5-inch display and smaller 2,915 mAh battery while the rest of the specs are the same as the XL model. Thankfully, wireless charging is included this year, along with a set of wired Pixel Buds in the retail package.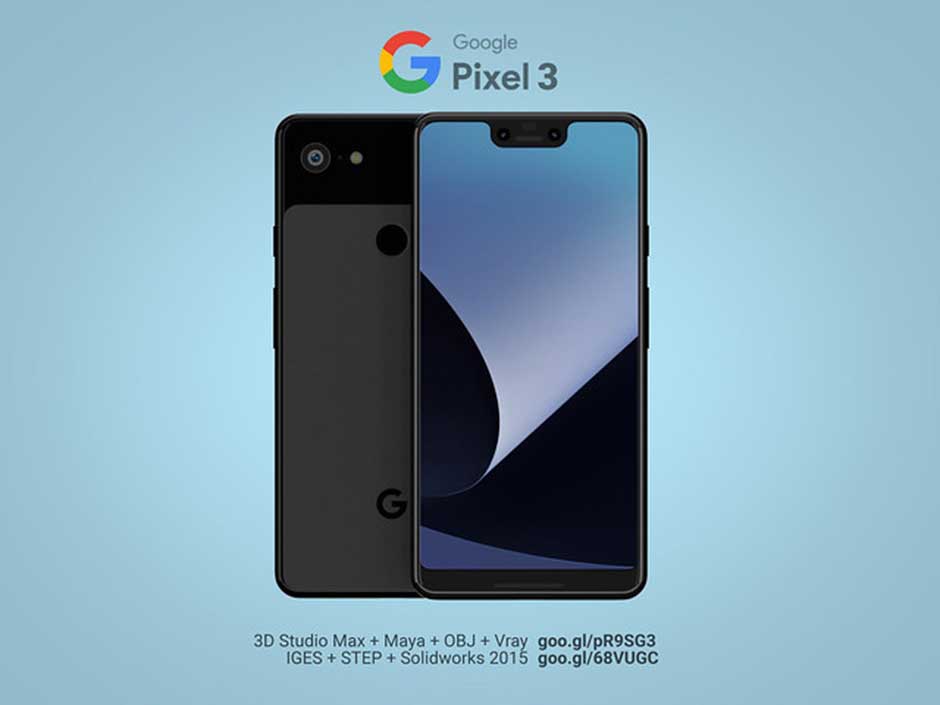 The larger Pixel 3 XL has a display with a notch while the smaller model forgoes this design approach so often seen today. They both help you shoot stunning photos so if photography means more to you than other functions and features you may want to consider the Pixel 3 or 3 XL over other smartphones in this list.
In addition to software being a focus for Google, the camera is another reason to buy the Pixel 3 or 3 XL over other best smartphone hardware. Google just released its Night Sight mode for the camera and it is truly magic.
Google Pixel 3 XL review (8.9/10)
Pricing:
Smaller Pixel 3: $799
Pixel 3 XL: $899 for the 64GB model
They are both powered by Android 9.0 Pie and will receive OS upgrades for three years. Google's newest Assistant features are present along with some other Google software advances. Closing Note Are you looking for a new smartphone for yourself packed with the latest technology? Are you tired of your present smartphone because it fails to deliver? Now is the best time to think about switching to a new smartphone which has all the latest technology that was promised by the manufacturer. In the latter half of each year, big names in the smartphone manufacturing industry present their new creation, a new sensation in the world of smartphones that has all the latest technology built into it to make your lives simpler and more convenient. However, with each year, more names are adding to the list of smartphone manufacturers and while they might not be as reputable as the big sharks, they still manage to deliver the latest technology to the consumers. Furthermore, they are sanely priced too. But with each and every smartphone, you have to weigh the pros against the cons and then select the one which suits your lifestyle.