A Guide to North Pakistan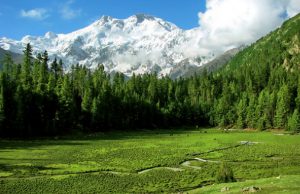 Pakistan is as rich as any other country of the World. It has blessed with Nature's best resources a country can have. The truth never dies with its political and indiscreet thoughts or activities in times. It should not hide and overcome on its true and scenic beauties. In this section of our blog, the objective is to portray the bright-side of Pakistan and to lighten up the true legacy of Pakistan's cultural heritage to present the best in its hands right now.
It has the most beautiful lands & landscapes, mountains, lakes, valleys, glaciers, hill resorts and a lot more other than what we see in all the News these days. The people of Pakistan are a lot friendlier and peace lovers unlike what we see in the media coverage. Showing what is best in hand is more vital than what is happening in current times due to some undefined objectives or personal benefits of the politicians.
You can really feel the depth of Nature's Beauty at its Best especially when in Kashmir or Baltistan Districts of Pakistan. All are one of its kinds, and must be seen by the ones who are the real explorers of great locations and sightseeing experiences.
When M. Allama Iqbal (The National Poet) went to Azad Jammu & Kashmir, he said
"if paradise can be on Earth, it is this same place."
The Royal Leader Jahangir said "Nothing but Kashmir", when he was lying on his deathbed.
After a research and taken notes from various visitors, all proves the same meanings, of the above 2 quotations. This is the current wealth that all it has until its government does not change the mind to work for their motherland instead for themselves.
Pakistan has five 8000m+ highest peaks of the total of fourteen 8000ers in the world. They are in the biggest glacier range of the World, the Karakoram Range and the Himalayan Range. Other eight 8000ers are in Nepal and one is in Tibet. In other words these are also called as the paradise for the entire World's High Altitude Climbers of the World. It has the beautiful Deosai Plains, which are on highest altitude in the World above from sea level.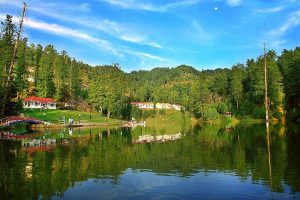 Pakistan is enriched with a big number of beautiful lakes, heaven like valleys, gorgeous travelling spots best for anyone's honeymoon, and the enormous mountains.
We must say "EXPLORATION NEVER ENDS HERE!"