Robbers are all ill-reputed whether they rob petty amounts or make jumbo robberies, Arthur Barry robbing career was unique as his pursuit focused on high-class jewels only and targeted rich people. He managed his "job" very neatly without a single killing, injuring or bloodshed incident. He never picked cash and preferred to rob in the presence of his "clients" as he termed. Therefore, "ultimate thief" is the only title that defines his masterly ingenious bold style.
Those who are interested in a career learning how to catch great thieves like Arthur Barry should consider earning a degree.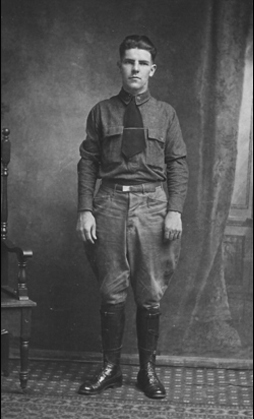 The fearless crusader never spared even the kings relatives and wealthy tycoons were his specialty. Soon his selective strikes on the rich only became famous, being robbed by this "Gentlemen thief" became a status symbol among the elite, but embarrassment for the police and immense headache for the detectives. The experts later concluded that this genius could have been a successful businessman, Wall Street baron or could do anything that he concentrated upon.
Arthur Barry was born in 1896 in Worcester in an immigrant Irish family consisting of 12 brothers and sisters. All his family members were earning hands like ordinary good people. Arthur matured early and could not adjust to fair trade notions by nature. His tendency towards stealing and snatching landed him among the wrong experts.
His first boss, Lowell Jack, was a Safecracker and made nitroglycerine, a damaging chemical. Arthur was deputed to deliver the goods in adjacent cities. Soon the underworld accepted him.
The Greatest Jewel Thief in American Criminal History!
Arthur became an active robber at 15 years with the first hit netting $100. After a few hits, he got fed up terming them as unprofitable and disreputable. He put his head down to set his ultimate goal – to rob the elite and notables only and to prefer jewelry only as the stones could easily sell. His main tools for success were his careful preparation and foreseeing all probabilities besides alertness.
Arthur had made his mindset. He was always well dressed and well-spoken. Informal clothes and with his good manners he could walk in any lawn party and mix up with guests. Then he wanders easily into the house to locate jewels hideouts, make floor plans, select exit points, and spot alarms.
Attitude of Robbing
Arthur Barry was smart enough to walk in anywhere and talk to everybody favorably. Arthur once met King Edward VIII, when he was Prince of Wales, on 59th Street and spent a few hours in light discussions over drinks and becoming somewhat informal. A few days later, a thief entered Long Island home of Prince's Cousin and leaves with $150'000 worth of jewels. Afterward, he usually separated the stones from gold and silver metals. He could sell only the stones at about 20% of market value. Having no option, he enjoyed flicking away the gold and Silver pieces in the New York Bay while riding a boat.
There are many occasions when the residents woke up. He simply told them to stay calm, hand over the jewels and avoid being hurt. Moreover, he said people seldom resisted this request. So, he confirms that his "clients" made wrong statements of jewelry that was stolen and claimed more from insurance companies. He routed to the detectives, at times who passed on the looted stuff to insurance companies at far fewer amounts than the claims. The insurances saved payment of claims by returning "accidentally recovered" stolen jewelry.
Arthur Barry joined the Army in World War I and earned a Silver Star, but went AWOL before he could get it. Back in New York, he was back on his "job". He decided to upgrade his strikes. Therefore, he noticed wealthy women in shopping malls, casinos and Central Park. After noticing, he tracked their cars to their homes. He got address against the car license numbers by calling Police posing as a Police Patrolman. And he kept track of weddings or engagement announcements for his homework.
His Few High Profile Feats
For instance, in the Livermore's bedroom, Barry woke up  Mrs. And Mr. Livermore by flashing light in her eyes. She was frightened and asked, "Who is it?" He answered 'Good evening' J. L. just don't move, phone lines are cut. Just hand over the jewelry and let us go. Barry emptied the dressing table securing $95'000 worth of gems. He noticed the lady is sitting in her nightgown. So Barry put the bathrobe on her shoulders and lighted a cigarette for her to receive her only comments "You are a real devil". He warned them not to make any outcry and escaped. But before leaving he returned the $15'000 worth little pinky ring gifted by her husband, at her request.
Arthur Barry visited the residence of Mr. Harold E. Tabbott, who later became President Eisenhower's Secretary of Air Force and took away $23'000 worth of jewels.
In 1925 he silently entered Hotel Plaza in broad daylight and disappeared with $750'000 worth of jewels from a six-room suite of Mrs. James P. Donahue, daughter of F.W. Woolworth. Besides other jewelry taken, there were 5 ropes of pearls, 4 good imitations and one of the real pearls. Only the real pearl rope worth $450'000 was picked from the bedroom while Mrs. James sat in the bathtub a few feet away and her maid was in the next room.
Arthur Barry sent chills in Police circles in 1926. He came to know that the New York County Dutchess secured her jewelry in a strong safe weighing 80 kg in her bedroom closet. Barry climbed into the bedroom on a ladder, tip-toed and silently balanced the safe on his shoulders and quietly escaped the same way he had entered.
Arrest and Escape of Arthur Barry
Arthur was caught by a tip from a woman out of jealousy. He was basically a ladies' man and spent most of the stage girls. One of the girls told Police of Livermore burglary and he was sentenced to 25 years jail. He could not stay calm in the Auburn Jail. On 28th July 1929, he planned and proved the boldest jail creaks in the U. S. prison history. The 1700 convicts are allowed Yard freedom on Sunday to roam about the cell blocks. Barry noticed a prison design error. The ammunition store was located within the prison and had only two guards. He prepared a birthday cake at the prison bakery and requested the guard to deliver it to a colleague.
As soon as the door opened he poured laundry ammonia on them and dashed to take arms from the store. Barry shouted to all captives to join in jail-breaking. A riot resulted that kept all prison force occupied. Barry and another accomplice side-winked and climbed the prison boundary wall and escaped, but was injured by a bullet.
Critical Situation
They were free on the main road nearby. Moreover, they hijacked a car and abandoned it in an empty garage. Therefore they changed into whatever was available and took First Aid. They located another parked car. As they started pushing it silently to the road, a bullet smashed the windshield missing him. His eyes got filled with glass splinters. He forced one eye open by hand and having no choice, started the car and dashed to the road, racing without lights in the night, and half blind and with piercing pain. His companion had vanished at the shootout. Soon the gas ran out.
He limped around and felt calm as soon he committed to himself that if he is cured he will not falter again. He survived the night and during breakfast he realized that nobody around bothered about how he looked, taking him as a drunk. Finally, he reached Albany where his friends treated his wounds. He remained a fugitive for 3 years. He settled near Flemington with his wife.
His Re-arrest
In 1932 the local corps and FBI carried out general scrutiny of all the new residents in the area. Although he was not named prime suspect, still detectives called on him severally. A detective pushed him to describe how he would rob Percy Rockefeller house where two damned tough ferocious watchdogs stay unleashed all the time. Although he avoided by all means, still the pressure was too much. Barry meekly confided he would try all types of meat to distract the dogs. The police chief told him that he had tried all this in the last six years busting his brains. Then ultimately he errored to confide that he would tackle these trained dogs by lowering a female dog tied by a rope down the wall. Then go in the house and steel $20'000 worth jewelry. On escape he will lift the female dog with the rope, leaving no evidence.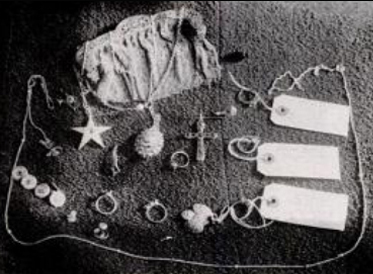 The Chief was now laughing heftily having squeezed out the truth and promised to send him a gift of cigar box. He did receive the gift —- but in jail. Arthur Barry remained behind bars for the next 17 years. When released he kept his word of not going back to his "job". He is now honorably employed in his home town at $50 a week. People knew his past and still, they elected him commander of a local Veteran's Organization because of his honesty of purpose.
The ultimate and legendary thief had been robbing himself all along during his ¬¬over 150 major hits.
Those who are interested in a career learning how to catch great thieves like Arthur Barry should consider earning a degree, for example, there is the Regis University online masters criminology.