Robert Kearns, The Genius and blessed!
Our Legend, The American inventor of Intermittent Windshield Wiper Systems.
Robert Kearns, Full name Robert William Kearns
Dated: 10th March  1927- 9th February 2005
Born
Robert William Kearns

March 10, 1927

Gary, Indiana

Died
February 9, 2005 (aged 77)

Baltimore, Maryland

Nationality
American
Alma mater

Case Western Reserve University
Occupation
Engineer
Known for

 

inventing the intermittent windshield wiper
Dear Readers,
At World's Ultimate, our top niche is the people who contributed their lives to make today's living better by their presence or inventions. So they need some real good tributes. You will find quite often that we every now and then bring you one legend who has proved themselves as really important to the world. We hope, that you will like our newly covered legend as well, and will share your thoughts with us and other readers as well down the comments below.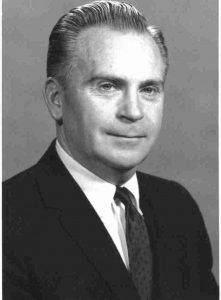 Robert William Kearns invented a very important technology for automobiles industry, without which in today's times, we cannot think driving cars, especially in those regions of the world where raining seasons are so unpredictable that a full sun now, and after a while it starts raining, to name a few places like this are a London, Scotland etc, and it's the Intermittent Windshield Wiper Systems. After neck braking efforts and redoing his attempts to make it works and practical, Robert actually achieved his goal in 1969, when he could finally take this newly designed technology to Patent on 1st December, 1964 and thereafter to present it to the big Automobile manufacturers of that time, Like Chrysler, Ford Motor Company and more.
But due to their ill-legit proceedings, Robert Kearns actually cased against Ford Motor Company from 1978-1990 and also to Chrysler Corporation in 1982 – 1992.
These Intermittent Wipers for the windshield of the cars, which were very useful in rain, mist, and fog to keep clear visibility while driving or to have a clear picture. Though the automatic wipers were already invented it was very disturbing for eyes and brain when they continuously moving, Kearns thought of producing something, we call it Solution. They say, that Kearns, got this idea accidentally when he opened a wine bottle upon his marriage and the cork got into his eyes. and then in a rainy day, when he turned the windshield wipers on, and they created a big stress to his brain, so that he actually started working a plan.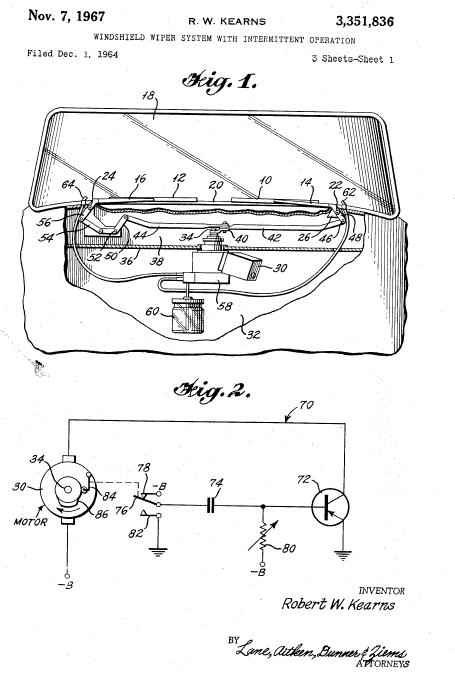 Hence, his this invention actually open new horizons for the car manufacturers to sell even more cars with fully equipped new technology. Kearns actually went to the car companies to sign licenses for their product supplies. But they misguided him and by asked him to send one machine to the headquarters to have an approval, but it never happened, because internally they have studied his mechanism and started producing them without even letting him know, but just delaying it, once it is actually installed in the latest model of Ford Mustang Sports model.
Kearns, got $10.1 million from Ford Motor Company to violate license for his patent and he received $30.3millon from Chrysler Corporation upon doing the same.
A 2008 film, 'Flash of Genius', Robert Kearns takes on the Detroit automakers who he claims stole his idea for the Intermittent Windshield Wiper. A must watch a film, that covers his early life, family life as well as his professional life.