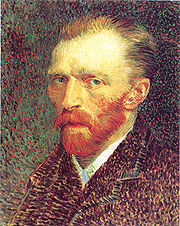 'The sadness will last for ever ', are the last words of an amazing artist (30th March1853 to 29th July 1890). Vincent Van Gogh was a revolutionary Dutch artist. 20th century art depicts his large influence overall. Vincent Van Gogh Paintings use of vivid colors and emotional subjects made him a pioneer of modern art. The artist was some what mentally disturbed. Through out his life he remained in deep depression. The irony of fate is that he gained pronounced popularity after his death.
He started painting in his late twenties and produced his major creations in the last two years of his life. In total he created about 2000 artworks out of which 900 were paintings and the rest were drawings and sketches, including self portraits. His Sunflowers are the world's most renowned and widely appreciated and expensive pieces of art.
Vincent Van Gogh longed to become a Priest and teach Gospel, in his early life. In 1879 he practiced as a missionary and due to his temperament he often scolded the local people.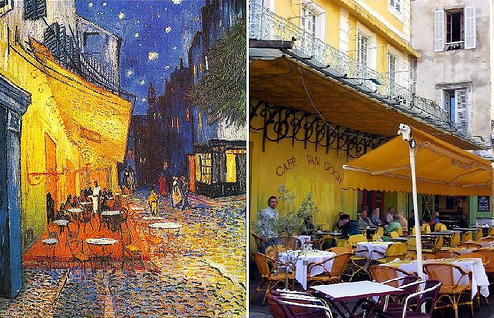 He moved to Belgium and explored his art instincts. There he mostly used earth tones. 'The Potato Eaters' was his first distinguished work that became truly famous in 1885. He went to France in 1886 where abundant shining sunlight appealed to his creative senses. His preference to use brighter tones grew stronger in a fully recognizable personal style. This novelty and mature approach was marked in his artwork around 1888.
According to several art critics, it was his mental sickness that led him towards an unclear world of colors, which we call now-a-days Modern art. He could rightly be called pioneer of modern art. Although his last works show that he was at the peak of his performance, using all his skills and potentials in his bold themed drawings and Vincent Van Gogh Paintings.
Vincent Van Gogh as an upcoming artist (1883-1886). He inherits two attributes from his family—Art and Religion. During his stay at Nuenen, Vincent Van Gogh Paintings career. Initially the nests made by weavers and other birds, was the main subject. He developed his artwork soon and became famous when The Potato Eaters was exhibited in The Hague. He had bad habits too. Catholic village stopped people from modeling for him as he made one of them pregnant. In that year he focused more on still life paintings.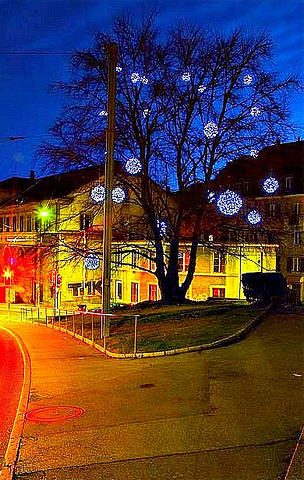 Van Gogh moved to Paris in 1886 to study art and painting at Fernand Cosman's studio. Paris streets was became the main subject there to begin with. Later on he started collecting Japanese ukiyo-e-woodblock prints. He used these prints basically for the background of many of his paintings. He used these in bolder patterns and contrast colors.
During the last years of his life the depression traumas became more frequent. Although he was at the peak of his ability, still he was unable to concentrate on painting or became unwilling to do so. He was so frustrated that he shot himself in the chest and died, at just two days short of 37 years. "the sadness will last forever". The canvas legend was unaware of the worth of the master pieces that he left behind. The great artworks are now considered as pioneers of our modern art. How a rhythmic player of the bold colors and canvas lost the rhythm of his life ending it tragically all by himself. A striving life pattern, deep grief and anxiety could have formed the ingredient that inspired him to produce the artworks that will be adored for centuries to come. Vincent Van Gogh was a Pearl of its own kind.
Some Pearl of Vincent Van Gogh Paintings
---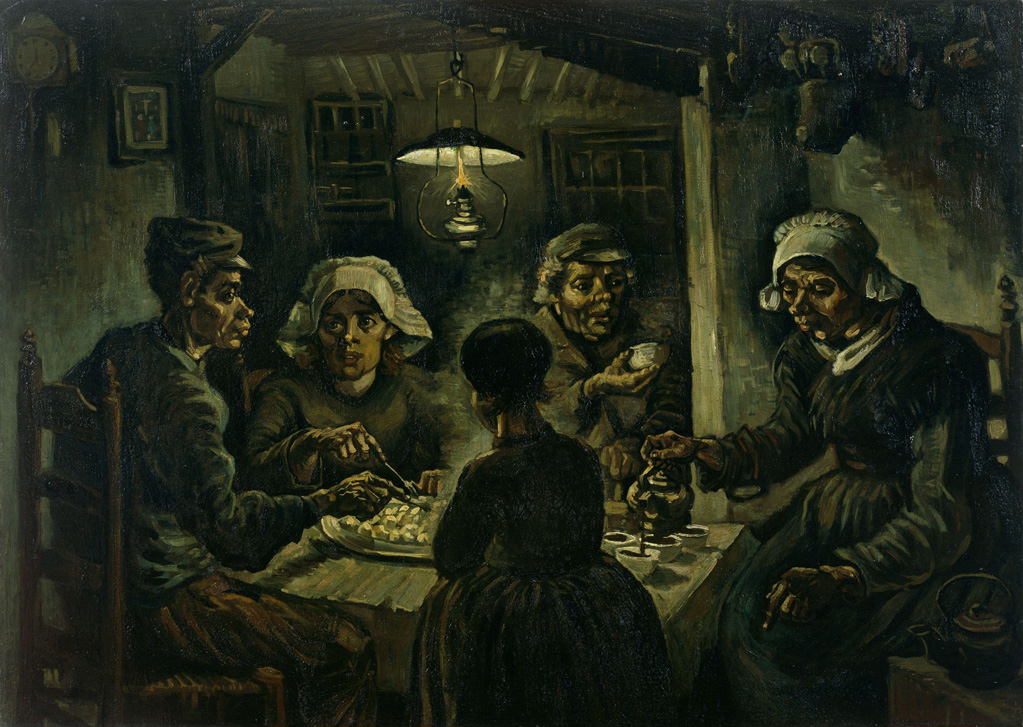 | | |
| --- | --- |
| Artist | Vincent van Gogh |
| Year | 1885 |
| Medium | Oil on canvas |
| Dimensions | 82 cm × 114 cm (32.3 in × 44.9 in) |
| Location | Van Gogh Museum, Amsterdam |
Courtesan 1887, Van Gogh Museum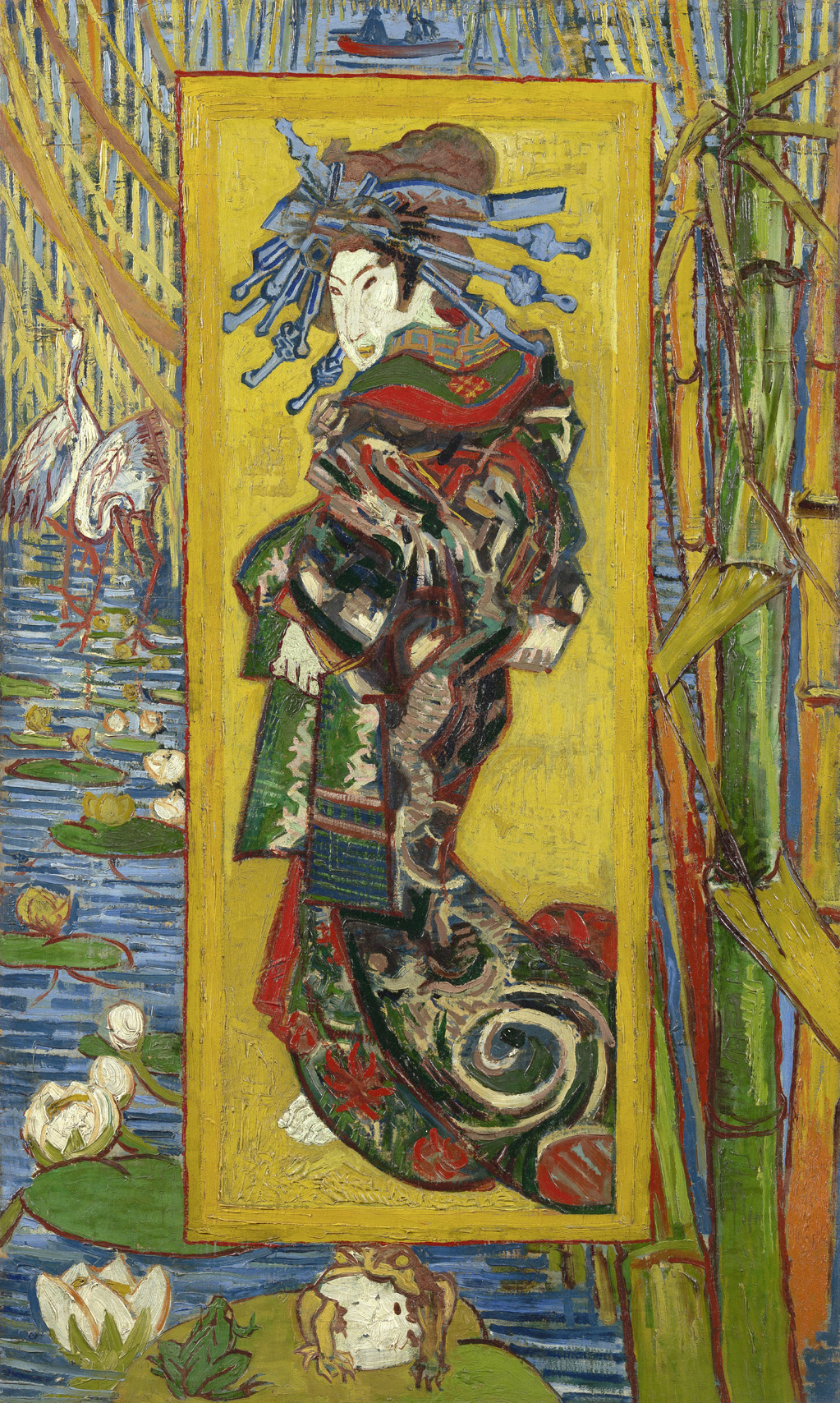 | | |
| --- | --- |
| Artist | Vincent van Gogh |
| Year | 1887 |
| Medium | Oil on canvas |
| Dimensions | 105.5 cm × 60.5 cm (41½ in × 23¾ in) |
| Location | Van Gogh Museum, Amsterdam |
The blooming Plum tree 1887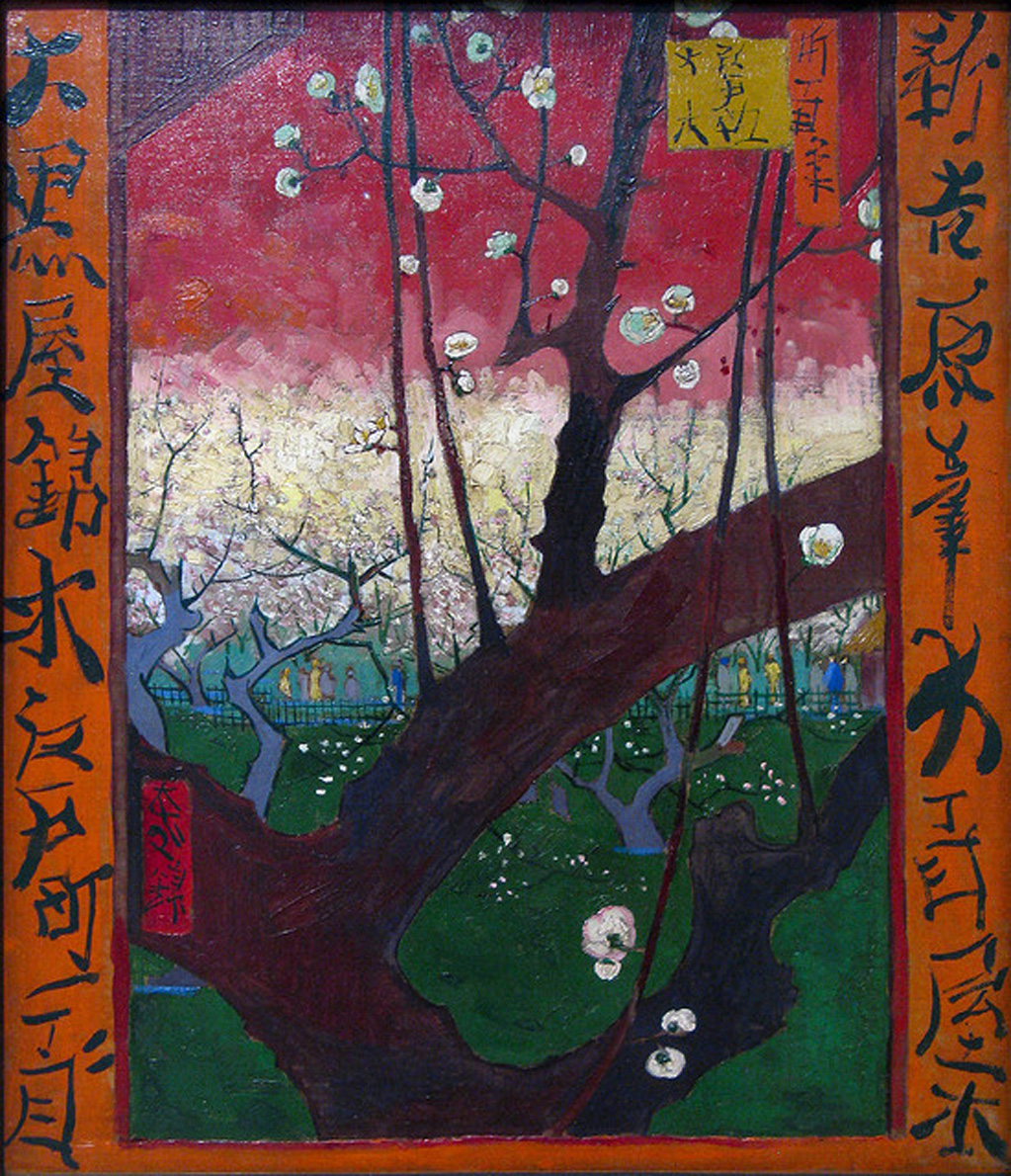 | | |
| --- | --- |
| Artist | Vincent van Gogh |
| Year | October 1887 – November 1887 |
| Medium | Oil on canvas |
| Location | Paris, France |
Portrait of Pere Tanguy 1887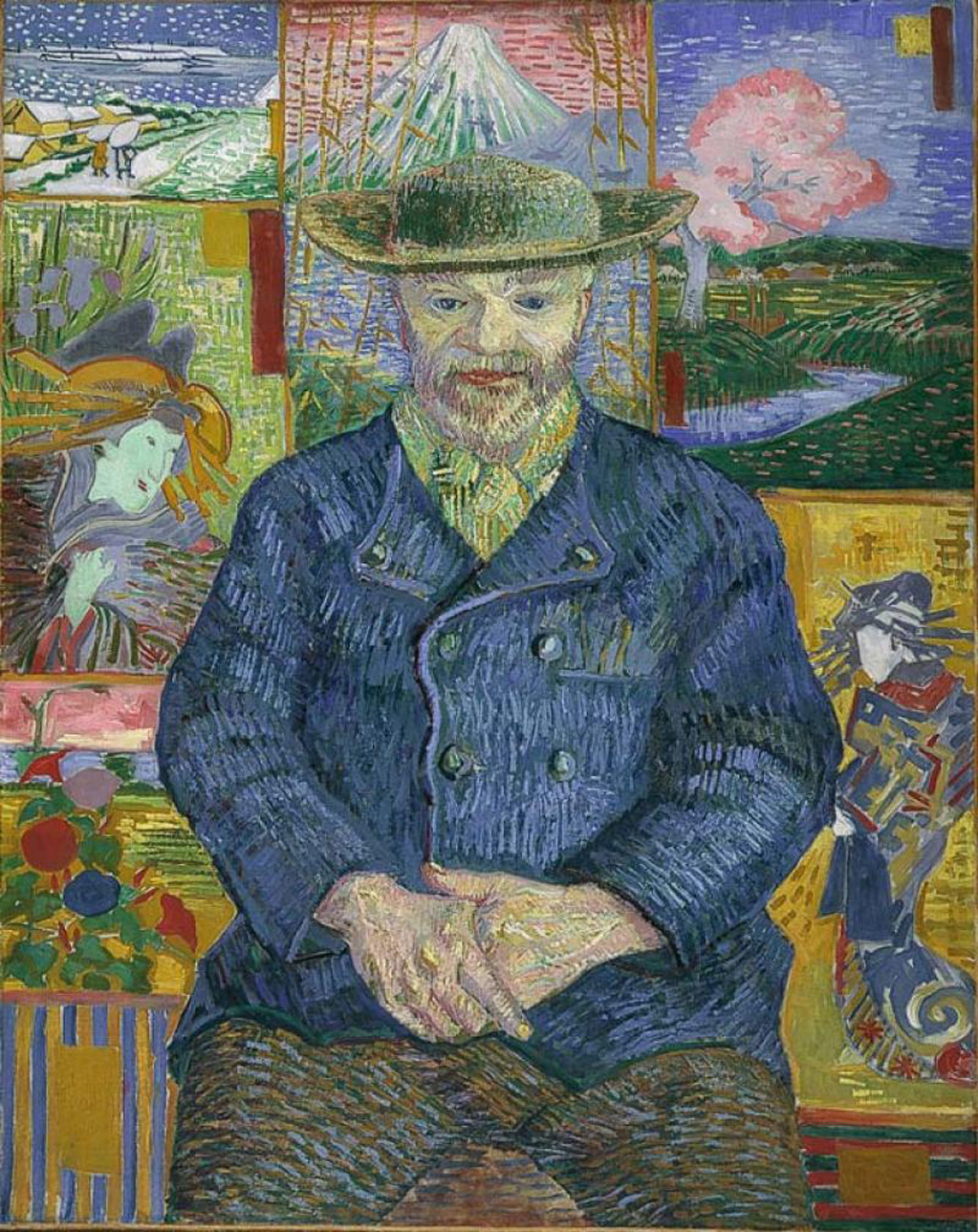 | | |
| --- | --- |
| Artist | Vincent van Gogh |
| Year | 1887 |
| Medium | Oil on canvas |
| Dimensions | 65.0 cm × 51.0 cm (25.6 in × 20.0 in) |
| Location | Musée Rodin, Paris |
Self Portrait 1889 (mirror image)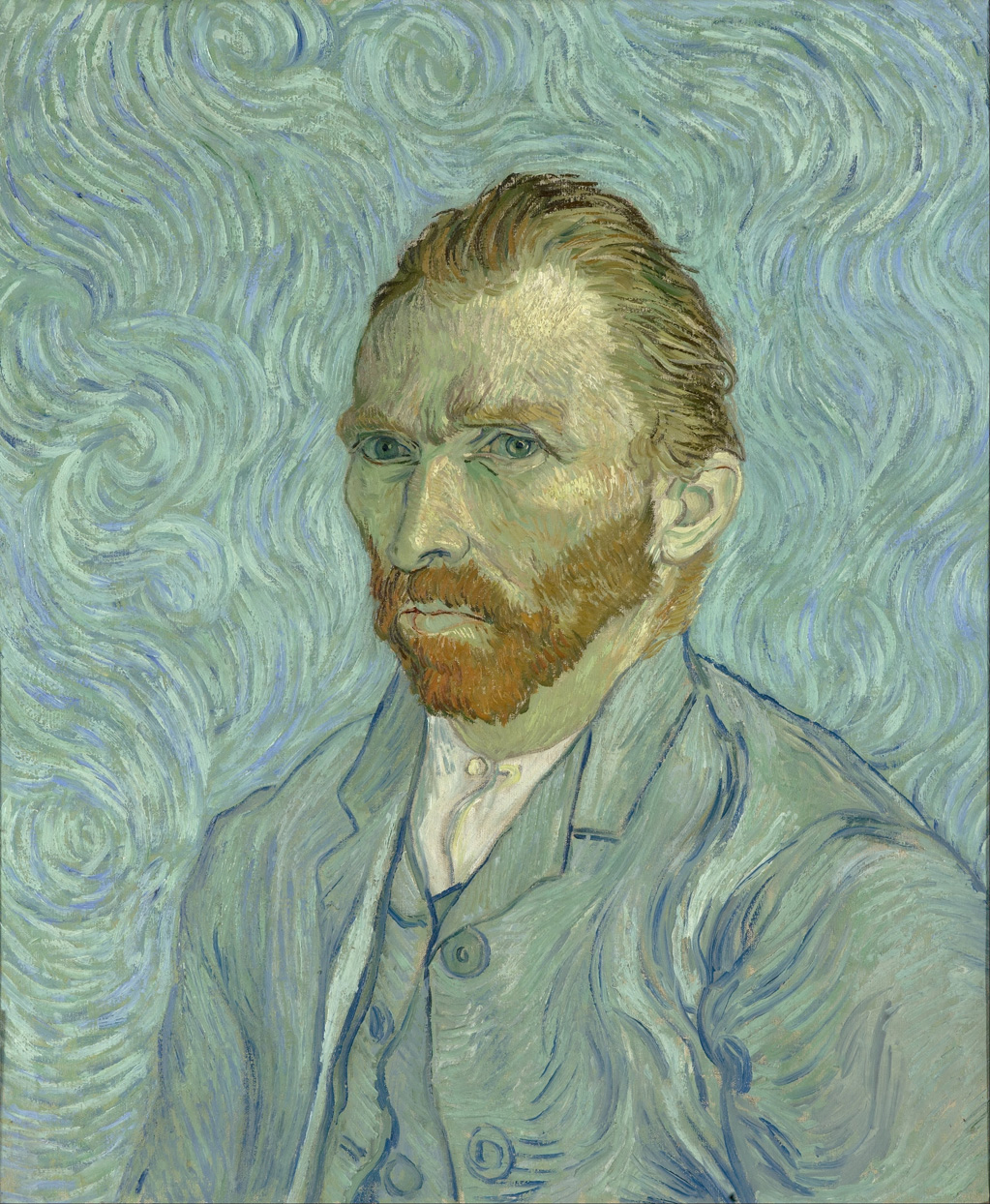 | | |
| --- | --- |
| Artist | Vincent van Gogh |
| Year | 1889 |
| Medium | Oil on canvas |
| Dimensions | 65 cm × 54 cm (26 in × 21 in) |
| Location | Musée d'Orsay, Paris |
Still life with Absinthe 1887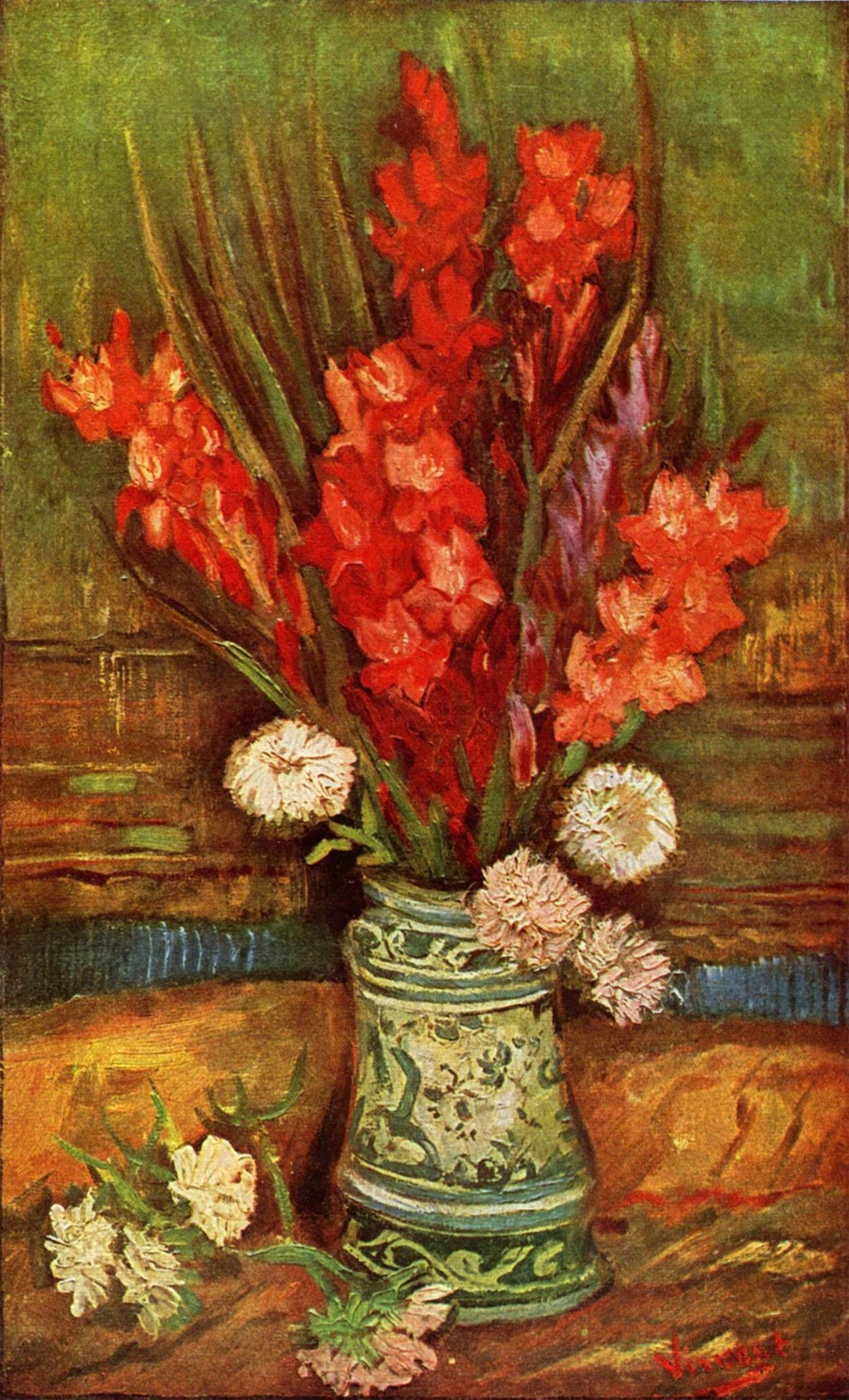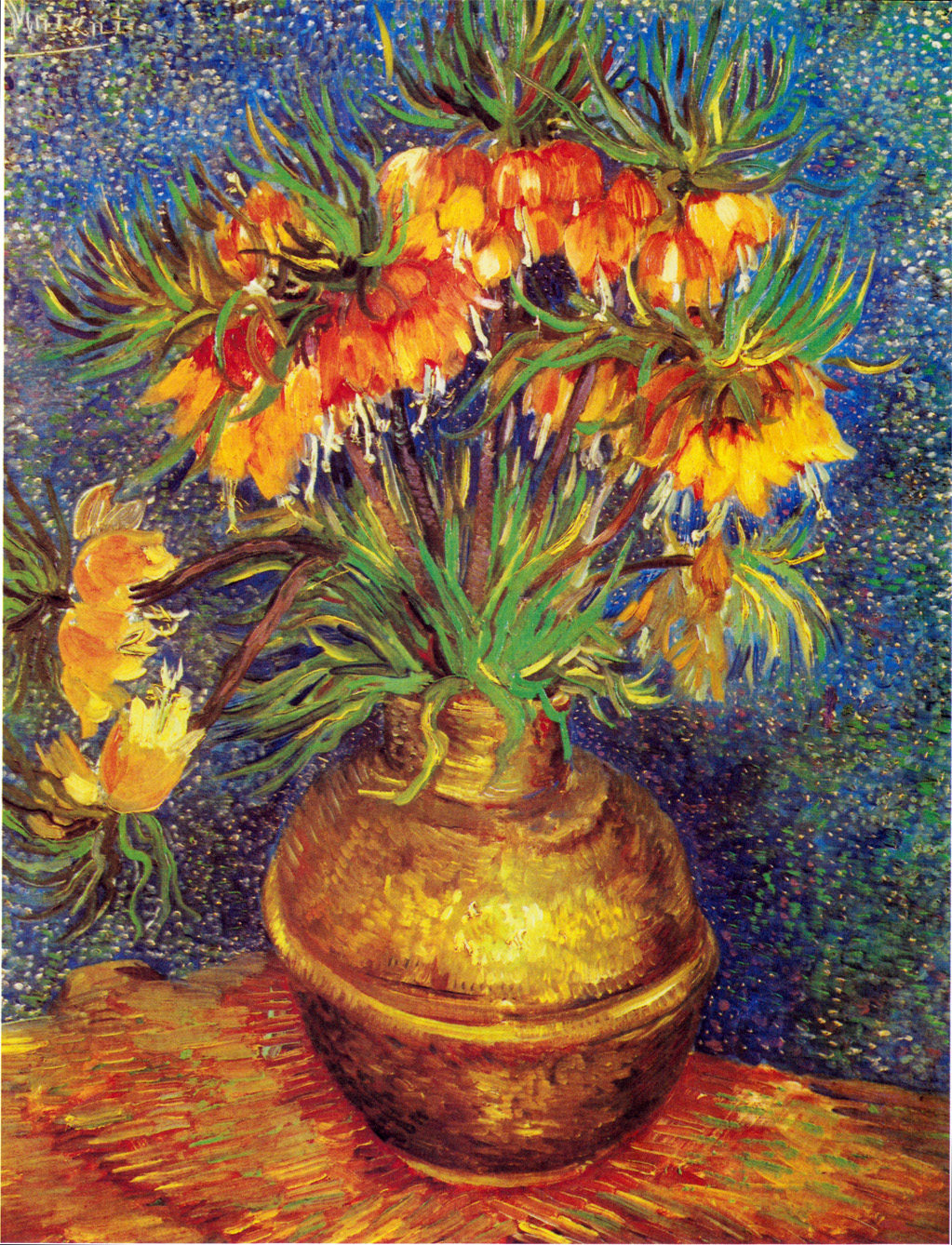 Fishing in Spring, the Pont de Clichy 1887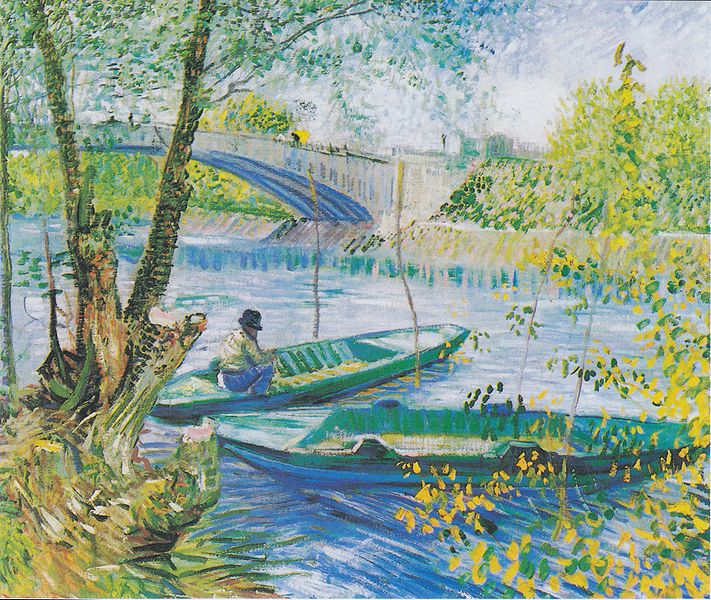 | | |
| --- | --- |
| Artist | Vincent van Gogh |
| Year | 1887 |
| Medium | Oil on canvas |
| Location | Art Institute of Chicago, Chicago |