Personal Grooming Tips for Men
I have observed people for some time now, people who belong to different background and cultures. This is awesome to see that almost every person is following fashion or at least aware of, from poor to middle class and from the middle class to high class. One thing is common among all, that I have observed, people are not taking clothing seriously at all.
Spending too much but just going shopping and not planning what they actually need?
Many people still do not know the answers of some of the following questions, and they do not realize how important it is to gain the know-how of these important points, let's discover how?
What is fashion?
How to find out, what clothing suits my profession?
---
Basic tips for Body
Grooming Tips for Men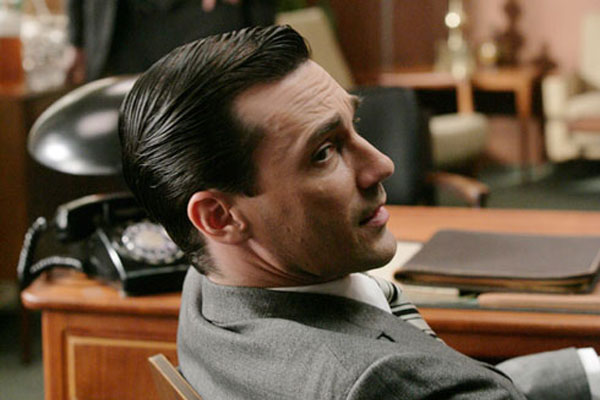 It is important to shave every day, if you are keeping a clean shave and want to look fresh. This will demonstrate that you come to office prepared and ready to take new challenges.
If you are carrying a mustaches or a beard, it should be neat and clean, and trimmed every week. Keep such tasks for the weekend, and make it a habit!
The hairstyle you keep should reflect your personality and they should be kept neat and clean.
Your hair should be cut much higher from the back of your shirt collar.
Side burns, nose hair and hair that peep out from ear should be kept well trimmed, and this also should be a part of your weekly list of Things-to-Do!
Nails should be well cut and neat at all times, and smooth them after cutting. During meetings, hands are a convincing part of your body visible very well while communicating.
Wake up early at good margin, which should be enough to get ready with comfort. I bet, you will enjoy going to office that morning!
Take bath everyday before going to office and wear a decent Deodorant or a good Under-arm Stick, Dry / Matt finish is better.
---
Clothing Grooming Tips for Men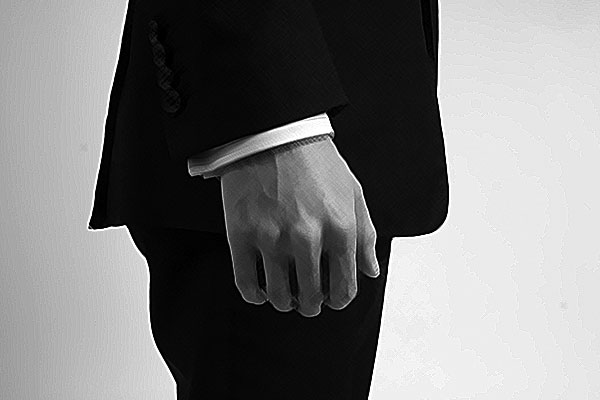 When dressing up formal, always remember dark colored suits carry more authority than light colored. The most suitable colors are Navy blue, Dark blue, Gray, Charcoal Gray and Black.Very thin Pin-Stripes and Solid Colors are perfect if Pin-Stripes are much appreciated, if very thin and giving a tone on tone effect, that means not loud at all.
With Dark Colored Suit, a light colored shirt is preferred, of your choice of solid color, horizontal stripes or vertical stripes, but should not be too loud.
If you really want to wear a dark shirt underneath the dark jacket, for example, a Black shirt under Black Suit Jacket, better to select an occasion after office, but not necessarily, that means it can work well too. But better if it can be After 8 event or a friend's gathering.
Preferable colors for office shirts will be White, Off-White, Stone, Light Stone, Beige, Light Grey, Sky Blue, Light Yellow and Baby Pink.
The selection of Shirt Color, should compliment Suit Jacket and Trousers, for example, a Light Blue color shirt with Navy Blue color Suit.
Avoid wearing big checks and floral prints, this will totally ruin your personality. Or this will make you a 'no-fashion-sense'. If you are to wear checks or prints, the trousers should be plain / solid colors, and if the trousers are striped than the shirt should be plain / solid colored.
Wear always a long sleeve shirt under a Suit and should always be buttoned at Cuff, and the Sleeve Length should be this long that Cuff should be visible only 1 cm from the Sleeve of the Suit, not more, not less.
Always wear well-ironed cloths, even if the fabric is 'Wash n Wear'. This does'nt really work more oftenly.
Cotton/ Polyester blends are more recommended for Suits material, better if you prefer to buy with more cotton percentage.
The length of Trousers should be 'Pants' meaning it should cover your ankle, but not so long that it is folding over your shoe.
Remember, Pants is not the name of any garment, it's the name of the length. Common people do not know about this. Another formula to calculate your Trouser's length (or Pants), is that total length from your waist down till floor, minus 4 cm from total, this will give you, your perfect length.
If wearing a shirt without the tie, the collar buttons should only be opened.
---
Tie and Tie Pin
The tie should uplift the whole look of your suit. Be very sophisticated and wise when chosing the right color and shade. The width of Tie should be approximately equal to the Notch Collar / Lapel of the Suit Jacket.
The Tie should be long enough, that the tip of Tie should be touching the Top of Belt and the Back Tail of the Tie should be tucked-in properly.
When buying a Tie, select 100% Silk Ties, as it makes the strongest impression and easy to keep, Satin Ties are too shiny and Linen Ties wrinkles too much. Avoid buying Ties with loud.
If you wear a Tie Pin, note that the width of Tie Pin should be equal to the width of the Tie or at least not bigger.
---
Shoes, Waist Belt, and Socks
Buy Lace-up Cap Toe shoes, are the best with Wing Tips, best colors are Black or Brown in 100% leather.
Always wear Brown Belt with Brown Shoes
The color of Socks should be same as of Trousers, to avoid creating a big gap in between Trousers and Shoes. Or simply wear Black Socks with Black Shoes for Dark Color Trousers.
The Socks should be lifted upward well, so it does not gather around your ankles.
The Length of Socks should be long enough so it should not show the skin when legs are crossed or when sitting with bended knees.
---
Fragrance
Always wear very light perfumes, which should be enough only for you. Don't wear very loud Colognes, remember, your fragrance is only to keep you charming and fresh, it's not for others. They will take care of themselves.
I like, Euphoria by Calvin Klein, Clinique Happy, Jean Paul Gaultier and Ralph Lauren Black
---
Few more grooming tips for men I thought will also be helpful!
Before entering office, say it yourself "I am here to learn" and do it everyday. Same for my young readers who are going to school.
Focus is most essential. Do one thing at one time. A healthy mind can only do one task at one time.
Move your neck with your body movement. Don't move only your eyeballs here and there. Or this will make people uncomfortable around you.
When sitting on chair, keep your back straight and up lifted, and neck a little bended forward, will keep you active and involved in your work.
Before leaving office, make sure everything is completed and filed properly and check your list of Things-to-Do one more time, just to make sure you have not left anything undone.
When leaving office, put everything back where it was and clean your table. So, when you come in morning you can start fresh!