Yas Water World, World's largest Water Park of the world!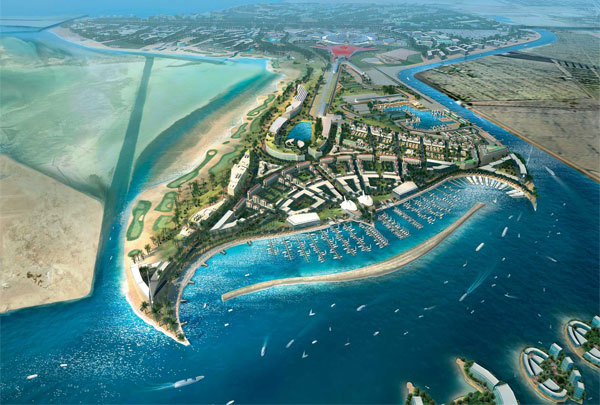 World's largest WaterPark
The eagerly anticipated and awaited waterpark on Yas Island is finally open- Yas Waterworld. Based on original and immersive themes, the amazing waterpark is all set to welcome guests from all over the world soon. There are more than 43 rides, slides and attractions that will keep the visitors entertained for hours in the Yas water world that pays mark of respect to Emirati society and pearl diving heritage. One gets a full day's entertainment in the  Waterpark that extends over s more than 15 hectares  and boasts of many shops, restaurants and other interactive games.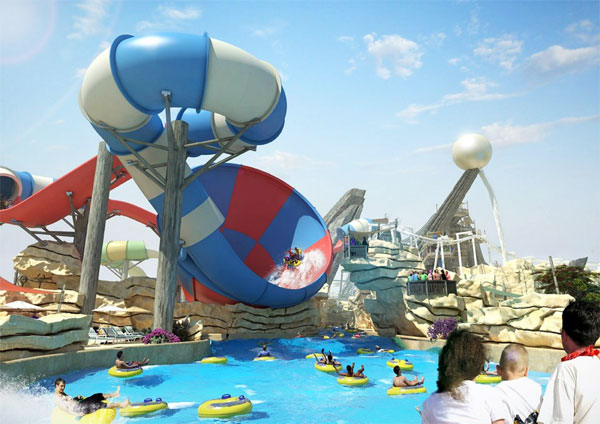 Yas Waterworld is located next to Ferrari World Abu Dhabi and is sure to become one of the leading waterparks in the World. It was developed by Aldar Properties and the water park is divided into 4 levels of thrills. You can get a taste of Exciting Adventure, Adrenaline Rush, Young Fun and Moving and Grooving.
Let us take a ook at what all you can experience in this great water world. Dawwama is undoubtedly going to be the biggest highlight of the whole park. This is the first and the biggest hydromagnetic-powered tornado slide in the world that can house six people and also has the longest run-in of 238 meters.
Another attraction is Falcon's Falaj, that is the greatest water coaster ride with many twists and  turns and riddled with rapids, that is sure to give high adrenaline ot those 6 persons sitting on the raft. Bubble's Barrel is the right choice for one for the wannabe surfers out there.
Ride on 3m high waves and test your flowboarding or bodyboarding skills.   Bandit Bomber, a suspended water rollercoaster, is not just about whizzing around the park but also incorporates water and laser effects. Slither's Slides is a maze of slides and tunnels with different twists and turns in the midst of stunning special effects.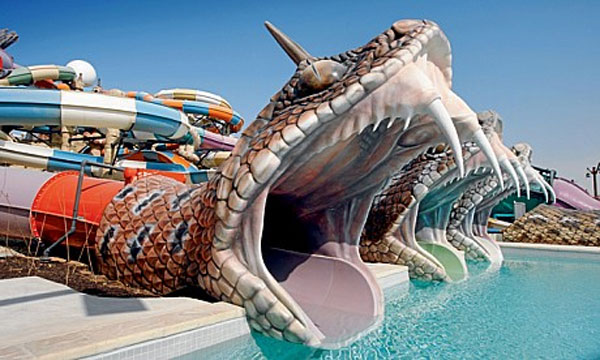 One can go for an exciting Adventure level in Yas water world that include Serpent's Spin, Slither Alley, Slither Surprise, Snake's Tale, Amwaj, Yadi Yas, Sebag. Get that adrenaline rush level you have always sought with Liwa Loop, Rush Rider, Hamlool's Humps, Jebel Drop, and as for the Moving and grooving level, visit Marah Fortress.
This is an ultimate playground for children with six slides, water cannons, and loads of other interactive stuff. For the Young Fun level, there are gentler slides and plenty for entertainment and amusement.
There is a still a lot more you can do at Yas water world apart from all those water slides and rides. You can shop and enjoy a great dining experience. Go to The Souk for some cool souvenirs and tasty snacks. This is a good idea to get familiar with the culture.
There are about seven venues around the water park where you get some grub whenever hungry. Some good options are Chubby's Kitchen, Dana's Diner, Dhabi's Ice Cream,   Nasser's Pastries, for all kind of culinary desires. Want to get some shopping done? There is plenty to keep you occupied in Yas waterworld. Get Arabic spices and souvenirs Ibhar Island or look for themed products at Sultan and Sons.
Tawasha's Pearl Shop will let you pick your own oyster and watch the pearl diver get it for you.