A tribute giving to all the greatest artists and pop stars from worldsultimate.net on producing best performances, appearances, music, lyrics and last but not least great compositions.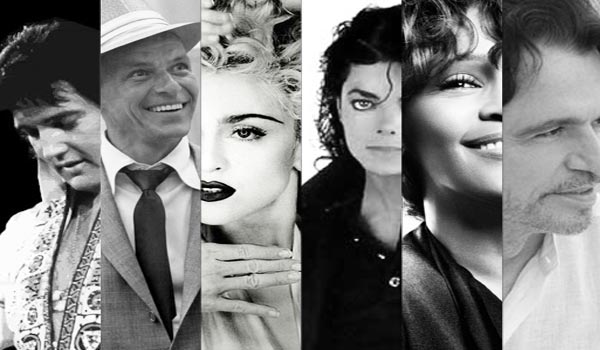 We are enlisting world's most renowned and most popular music icons who lead the world on spreading positive energies and soul refreshing songs. to name a few scroll down the page and don't forget to leave your comments.
World's Top Singers Whose Music You'll Never Forget!
Johannes Sebastian Bach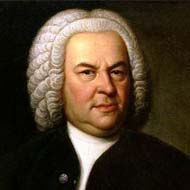 Born: March 31, 1685 – To July 28, 1750
Bach's name is practically synonymous with Baroque music. By the 18th century, he had become the master composer. His group, instrument, and orchestral arrangements are thoroughly technical and well-organized. Over his lifetime, he produced over 200 cantatas, concertos, and suites, which are still considered among the most well-arranged pieces of all time.
The Well Tempered Clavier: Book I
Xian Xinghai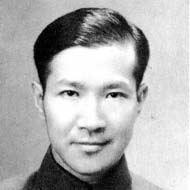 From June 13, 1905 – To October 30, 1945
Chinese composer Xian Xinghai composed Yellow River Cantata in 1939 which was a patriotic call for solidarity and cause a rise in his career as a music icon. Xinghai's perspective on western classical traditions challenged to move beyond imitating European composers. He also gave form to a distinctive Chinese art form that has guided generations of Eastern musicians.
Yellow River Cantata
Bob Dylan
From May 24, 1941 – To July 25, 1965
This American man is one of the top singers as well as songwriter, author, and visual artist for more than 50 years. His most celebrated songs such as "Blowin' in the Wind" and "The Times They Are a-Changin" became anthems for the civil rights and anti-war movement. The lyrics of the song influenced a wide political, social and philosophical range that flourished everywhere.
Blowing In The Wind
Caetano Veloso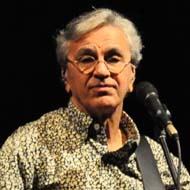 Born: August 7, 1942
Caetano Veloso produced the heart touching poetry, theatre and music. Veloso, the pop music artist, produced songs that are complex yet simple: melodies and exposing his homeland's most gross imbalances. Furthermore, his songs expose that he is the best pop star ever.
VOCE E LINDA
Fela Kuti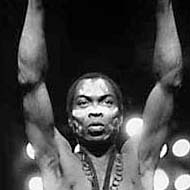 From October 15, 1938 – To August 2, 1997
Fela, a popular singer, was raised in Lagos, schooled in London, and radicalized in Los Angeles. Fela Kuti also pioneered Afro-Beat. After his death, he's the subject of a Tony-nominated Broadway musical and is a sub-Saharan icon.
Notorious B.I.G.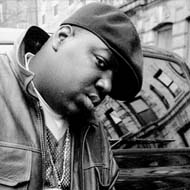 Born: May 21, 1972 – To March 9, 1997
Notorious is considered by many to be the greatest MC ever. He told difficult and emotional stories through detailed rhymes. Also, he remains beloved by the fans through his contrived and soft work.
Kick in the Door (2014 Remaster)
Bob Marley
Born: February 6, 1945 – To May 11, 1981
The singer and songwriter, Bob Marley has become a college-stoner icon. His political and social calls to action, which urged repatriation to Africa, are galvanizing today as they were 40 years ago. Therefore he hailed from Jamaica but remains the cultural icon of island countries and the African diaspora.
Bob Marley – Three little birds
Miles Davis
Born: May 26, 1926 – To September 28, 1991
In his more than 40 years of recording, Miles Davis never drifted into irrelevancy. He was an intense and spiritual figure. Through his trumpet playing and bandleader, he constantly sought new ways to improve performance. No one else is parallel to him in the music and is unable to claim such a long reign as the "King of Cool."
Birth Of The Cool (1957 )
Wolfgang Amadeus Mozart
Born: January 27, 1756 – To December 5, 1791
Mozart started composing his songs from the age of 5 and at 17 he was engaged as a musician. He produced many of his best-known and incredible symphonies, concertos and operas, which was largely unfinished at the time of his early death at the age of 35.
Mozart: Symphony nº 41 "Jupiter
Elvis Presley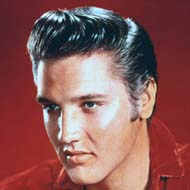 Born: January 8, 1935 – To: August 16, 1977
Elvis was the most popular singer of 20th century, his energetic and romantic compositions lead the world to a new taste and culture of american music industry. He was renowned as 'The King of Rock and Roll' or simply the King. 
The King of Rock' n Roll
Frank Sinatra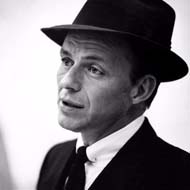 Born: 12 December 1915 – To 14th May 1998
Frank Sinatra became an undoubtedly successful singer in the early 1940's when he signed by the Columbia Records. Frank was selected for the ultimate soundtrack of 'Scarface' casting 'Al Pacino' as a main actor in the film. He, later on, started working with Capitol Records. If you also admire them then you should also promote them by giving them tributes on your media channels.
Standing Room Only
Yanni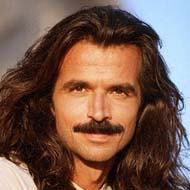 Born: 14th November 1954
Yanni is a Greek Singer, awarded with a Grammy Award on his 1992 album. His melodious tunes are just like transferring life through instruments. He has been nominated for second best sales of his records of all times, and has been contributed himself greatly in fundraising campaigns. His great compositions are also a part of Olympics games since 1988.
The Rain Must Fall
Michael Jackson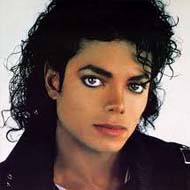 From: August 29, 1958 – To: June 25, 2009
No introduction needed for this state of the art artist. The one and only, and will be! Michael Jackson, can never be reproduced ever on the planet ever. He was the greatest and innovatory singer and entertainer of all times. He is the one global figure, needs no introduction till generations to come. His experimentation with videos and music itself, turned it into an art form, and it also opened up various new horizons for upcoming and existing artists.
Beat It
Whitney Houston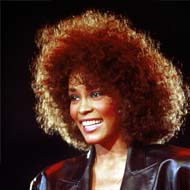 From: August 9, 1963 – To: February 11, 2012
The unforgettable voice and style at the same time, blended with a great personality, will never go out of the classics of all music lovers. she must be the only female singer who could really sing 'I will always love you' and could have make it large the way she did. She is also the most awarded 'Guinness World Records' of all times, and also the female best seller.
I Will Always Love You
Madonna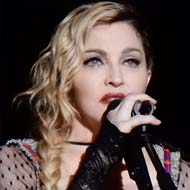 Born on 16th August, 1958
The most inventing herself singer and a hyper energetic Material Girl who dont stop experimenting on her music and on herself as well, Madonna has produced over 300 million records and CDs worldwide and sold to every breathing fan of her.
Like a Virgin