As one of the most underrated destinations for a vacation, Malaysia remains un-commercialized and keeps its natural ambiance for tourists to experience. Not many people think of Malaysia as a final destination as they are usually passing through Kuala Lumpur and neglect the country its overall tourist appeal.
This destination is not only a melting pot of many cultures but of language, religions, and cuisines. Visiting Malaysia will definitely expose you to a wide range of people and cultures and will change the way you look at life, food, and the people around you. This destination is quite affordable and is accessible for anyone who wants to travel on a budget. Buying food and getting around isn't as expensive as you would think. Majority of the citizens speak English so, you won't have to worry about any language barriers.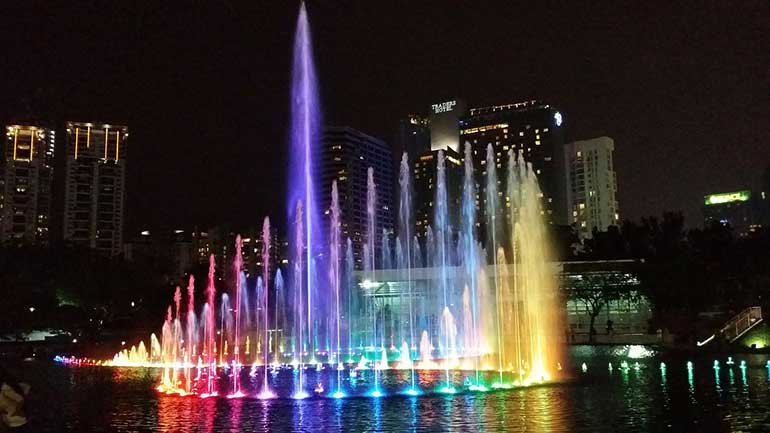 Best Things to Do in Malaysia while Traveling
Many people count Malaysia out when looking for travel destinations in Asia due to the lack of knowledge about the interesting activities and places it offers. Here is a list of some of the best activities to do when you're in Malaysia.
1. Visit the PETRONAS Towers
Located at the heart of Malaysia's most popular territory, Kuala Lumpur is the extremely tall twin towers called the Petronas. They both stand about 452 meters tall and contain offices, conference halls, and a shopping center. These towers are monuments to Malaysia. They used to be the tallest buildings in the world before the 101 was built in Taipei. Take a tour to the top of the buildings to view the beautiful cityscape of Kuala Lumpur.
2. Try the flavorous street food
One of Malaysia's most popular food dishes is the Nasi Kandar. It has served in many places across the country and is a staple food for their culture. It can also be translated to 'mixed rice' and is often topped with meat and sauces. With majority Indian influence, this dish stands out against many others.
Try the satay, which is another Malaysian street food that is made up of meat on a bamboo stick. You have the option of choosing sweet or spicy and the meat choices extend to chicken, mutton, and beef. Because of the many different cultural influences Malaysia has, the cuisine is a mixture of Chinese, Indian, Indonesian, and Malaysian.
Other popular street food:
 Ramly burger
 Nasi lemak
 Rojak
 Fried bee hoon
 Chicken rice
 Assam laksa
 Lok-Lok
 Chee Cheong Fun
3. Take a trip to the Melaka Historic City
The Melaka historic city used to be one of Malaysia's most visited destination until Kuala Lumpur changed into what it is now. If you enjoy the historical aspects of new places then try to visit this now backwater town to understand a little bit more about Malaysian culture.
Visit the museums and temples as you explore and learn more about the city. The Cheng Hoon Teng Temple is Malaysia's oldest Chinese temple. It is deemed a special attraction because of this. If you want to enjoy the nightlife here, stay a little longer and go to the Jonker Walk Night Market that takes place on the weekends.
4. Take a walk on the sky bridge
The Langkawi Sky Bridge is a pedestrian walkway that extends 125 meters long. It stands about 100 meters above the ground. And only 250 people are allowed on the bridge at one time. This may be a scary thing to take part in if you are afraid of heights but the view you get at the top is all worth it. You'll get to ride in cars across the mountainscape to experience the breathtaking view of Malaysia's forests.
5. Tour Penang Hill
The Penang Hill is set at 821 meters from the capital. This is usually colder than Georgetown, which is about a few miles away. The fresher climate is what attracts citizens and tourists and is ideal for people to see the cityscape of the nearby Georgetown. The night time is best to see as it is well lit.
6. Escape the city in Cameron Highlands
Spend some time with your partner in Cameron Highlands as it is one of Malaysia's most romantic destinations. Explore the tea plantations, beautiful waterfalls, and relax in the soothing climate and ambiance. Visit this attraction during the week to avoid traffic and large crowds. Take a nice hike after you finish sipping your tea and eating the fruit provided.
7. Sunway Lagoon Theme Park
Malaysia's premier theme park invites all people and all ages to play in the water. Moreover, it's split into three different parks, World of Adventure, Wild Wild West, and Waters of Africa. All of them include rollercoasters and fun rides for everyone in your family or group. Take a day to bring the kid out of yourself and enjoy some playtime!
8. Trek through Mount Kinabalu
Kota Kinabalu is home to the great mountain of Kinabalu and invites many tourists and nature enthusiasts to hike the trails. Hiking through this mountain though isn't the easiest thing to do and it takes time. This trek can put a lot on your body but it is the most sought after activity for those who visit Malaysia. The mountain rises high and if you're looking for a challenge try to climb to the top to be rewarded with seeing the Philippines in the distance.
9. Explore the Batu Caves
Another attraction that is located in Malaysia's popular territory of Kuala Lumpur is the Batu Caves. This is a fun day trip that consists of exploring the massive caves and Hindu shrines. It is quite impressive and is one of the top things to do when vacationing in Malaysia. The most popular cave is the Cathedral cave. That opens from the top where sunlight is easily shown through. The shrines are breathtaking so make sure to bring a camera to capture the caves.
10. Meet the Orangutans and other wildlife
Take a tour to explore the wildlife of Malaysia. There are also many activities and a variety of tours that are available for you. You can go hiking through the rainforest or take a night ride to catch elephants, deer, and wild cats. Visit the Sepilok Rehabilitation Center to witness the orangutans in their natural habitat.