Jamaican Island Hopping Adventure
After all of that indulgence over the festive period, you might be feeling the need for some winter sun to beat those January blues. Perhaps returning to work has left you with a feeling that you need something new to look forward to. Why not consider a break to the luxurious Caribbean for an island hopping adventure? Late deals can be cheaper than you think from online companies such as Holiday Hypermarket, so a long-haul overseas holiday is affordable and the Caribbean offers much more than just beaches, sun and sparkling clear waters.
Travelling between islands by boat or plane is an effective means of transportation and you can experience much more, even if you simply take in two or three. Each island has its own personality, a unique something which makes it both culturally individual yet at the same time allows it to form a part of the group of islands making up the Caribbean.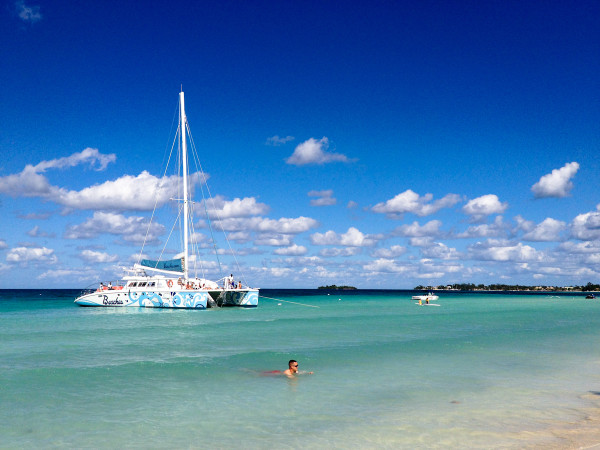 In the north-west you will discover Jamaica, home to a vibrant mix of bars and restaurants, historic houses and museums, reggae music and of course a taste of rum to complete your visit. Venture out on a catamaran with the locals to try some snorkelling amid the network of smugglers' caves, or try a cruise along the Black River – you might even catch a glimpse of some crocodiles! Alternatively step back in time at the Bob Marley Museum and Devon House, a town house belonging to Jamaica's first black millionaire where you should also stop in one of the nearby cafes to watch the world go by.
The Cayman Islands might be next on the list for your island adventure, so climb aboard a plane and land at Grand Cayman, 180 miles north of Jamaica and not a million miles from Miami in Florida either! Compared with your last destination you will find a much more developed slice of the Caribbean, where you can take nature tours to encounter local ecosystems or pick up some arts and crafts (often duty-free) made out of seashells in distinctive stores. Little Cayman is perfect for diving, catering for both novices and experienced divers who can make the most of the beautiful underwater landscapes formed from coral, where tropical fish swim freely.
Finally head to The Bahamas to choose between 700 islands where glorious beaches await from Nassau's Lighthouse Beach to the aptly named Paradise Beach situated on Paradise Island. Experience the ultimate in relaxation at top spas and boutique resorts, or spend your days worshipping the sun for an inexpensive option.
Whether you decide to try this itinerary or you prefer to seek island hopping experiences around St Lucia or St Kitts, you can ensure that you enjoy a bespoke break or take out the hassle by booking an organised tour in the Caribbean. Perfect for a winter sun retreat!