Reiki – The Japanese Art of Healing
Reiki
History: Mrs. Takata in 1938, after the 2nd World War was the only Reiki teacher/master left. She was honored to spread Reiki art of healing to preserve this old tradition. She started training her students in 1970. She charged $10000 for Reiki masters training. She discouraged her students from experimenting new techniques. Her teaching style was very strict. Notes and recording machines were strictly forbidden. Thus the students were compelled to use limited techniques only and so the Reiki art of Healing remained limitised to few techniques. Therefore Reiki started loosing vitality and following.
The trained Reiki masters spread through out the World. These masters migrated to the western world also. They broke away from the hard and fast training rules, because they considered Reiki energy is flexible and varies from person to person. Further depth was added to this traditional healing system by exchanging knowledge and using inner guidance and intuitions. Now different techniques are practiced all over the world to gain serenity, inner peace, joy and health.
"Reiki" means what?
"Reiki" means 'universal life energy'. We are having energy or vibrations of energy within us, and all around us. This healing energy can help us promote balance, release stress and at the same time relaxes our mind, body and spirit.
Reiki —The basic idea: This is based on the traditional thought that 'Ki' or 'Life Force and Energy' flows through us. When this 'Ki' becomes imbalanced various physical and psychological disturbances occur. The Reiki healing methods reorganize our system and restore the energy flow levels bringing peace and happiness to us.
Reiki ——- Benefits: The following are the few benefits of Reiki.
Very effective for patients with various types of cancers and for those who are having chemotherapy.
In maternity centers it is provided as a complimentary therapy.
Founded amazing results for patients suffering from asthma, ulcers, orthopedic injuries and arthritis.
It helps to maintain good energy levels and boosts up the immune system.
This helps achieve self confidence and positive approach towards life by regular practice.
Reiki Treatment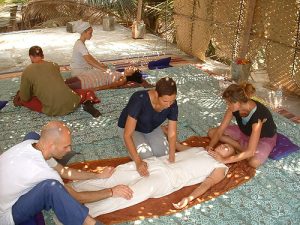 During a traditional Reiki healing session, the practitioners ask the client to lie down on the massage table comfortably with eyes closed. In these sessions privacy is well considered. The Reiki master then places his hands on the specific points of the body activating the centers to release the universal energy and flow through the client's body. People experience sensations like coolness, tinkling or heat during the treatment.
Reiki ————–Fundamental principles
The Reiki masters follow their principles rigidly to quite an extent and teach their students also. Reiki is considered to promote mutual care and love among fellow human beings. This belief does not interfere with the teaching of any religion.
'Just for today    Do not worry'
'Just for today    Do not anger'
'House your parents, teachers and elders'.
'Earn your living honestly'
'Show gratitude to every living thing'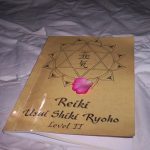 The modern world is full of competition, stress, anxiety and pollution. We are overloaded with responsibilities and worries of various types. This ancient healing process enables us to "open the door of inner wisdom". It purifies our mind and body from toxins, helping us to maintain good health. Reiki treatments are more essential for everyone for a secure peaceful and calm mind in today's world centered around speed and technology.