Marina Bay Sands Singapore: "To die for view of their infinity pool is remarkable to overcome your fears of heights"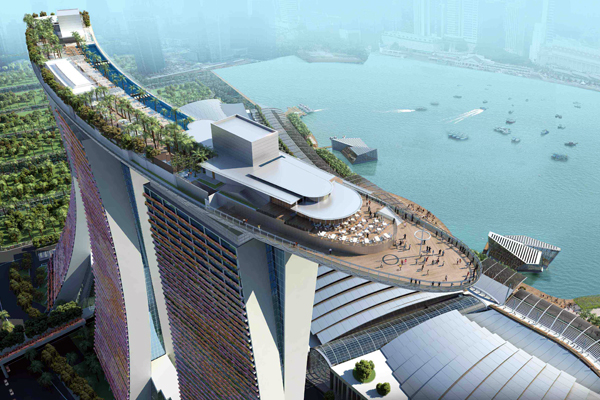 Marina Bay Sands Singapore notable attraction for tourists
One of the world's most expensive casino property, Marina Bay Sands fronting Marina Bay Sands Singapore is a notable attraction for tourists all over the world. This miracle of modern architecture is developed by Las Vegas Sands and rated as prestigious property coasting around $8 billion.
Opened in 2009 (partially due to lack of funds)
Resort and Sky Park were officially opened on 23rd and 24th June 2010
Casino was opened on 27th April 2010
Sky Park opening was at 28th April 2010
Grand grand opening was held on 17th February 2011, along with opening of the seven celebrity Chef restaurant
The floating pavilions were opened on 18th and 22 September, 2011 to the public
Fascinating Background
Marina Bay Sands Singapore, an award winning proposal is build to meet Singapore's economic and tourism objectives. Hence, contributing in appeal for having divine vocation plans in Singapore. Adding glory to this pieces of architectural Masterpiece, is its six celebrity chefs, such as Tetsuya Wakuda, Wolfgang Puck, Daniel Boulud and Mario Batali.
State of the art design: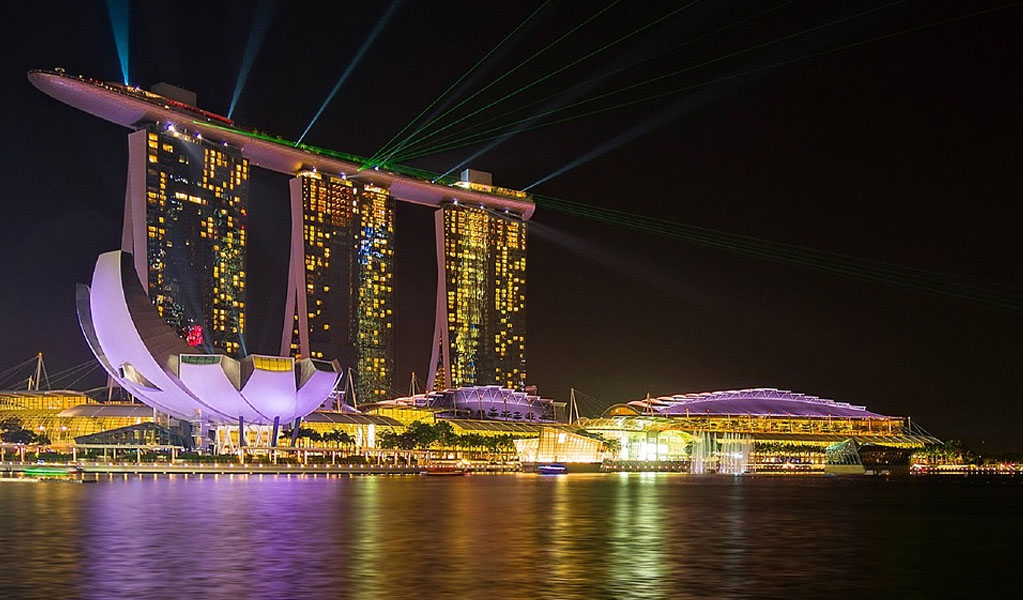 Designer of the resort is Moshe Safdie, who took inspiration from card decks. Though Casino is the center of all attractions but its three hotel towers with 2500 rooms and suits, Art science Museum measuring some 19000m2 and a convention center which is undoubtedly capable of accommodating up to 45000 people are among other key components of this mega plan.
This project is employing 10000 people in direct jobs and some 20000 plus jobs are being created in other industries relatively. Singapore is looking forward to generate 0.8% of their Gross Domestic Project by 2015.
Main Features:
The Three Towers: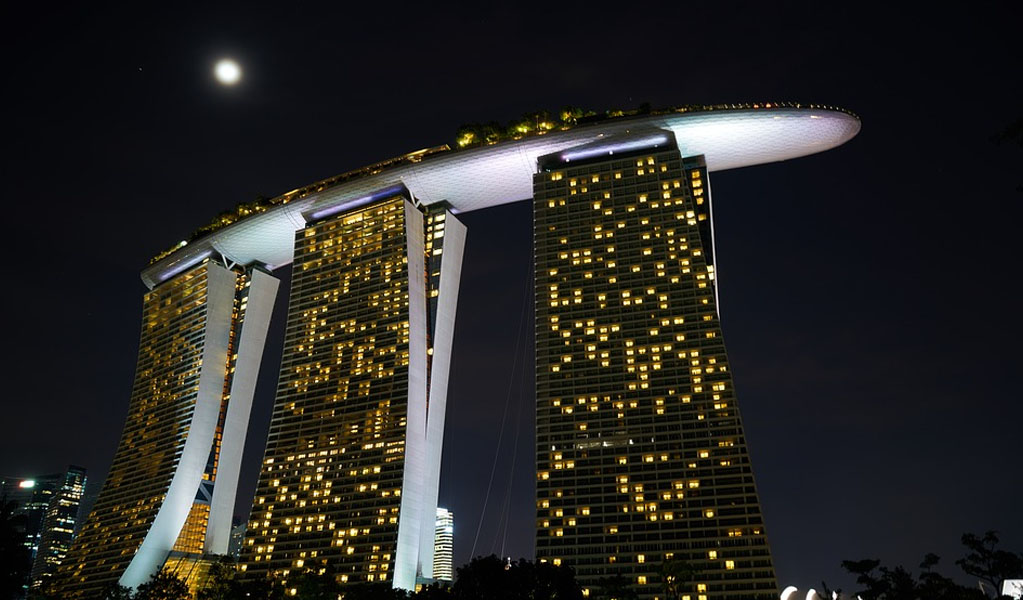 Eye catching sight of three 55 stories hotel towers are amazingly connected by a sky terrace called as Sands Sky Park on the roof. 1000 gaming tables and 1400 slot machines are arranged in the casino block. Right in front of of three towers are theater Block and  convention and Exhibition Facilities Block.
"Lotus shaped" Art and Science Museum is flawlessly constructed very next to he main three blocks. Adding awesomeness to its beauty is a specially designed roof which is having a waterfall with laser lights opened at night.
Sky Park: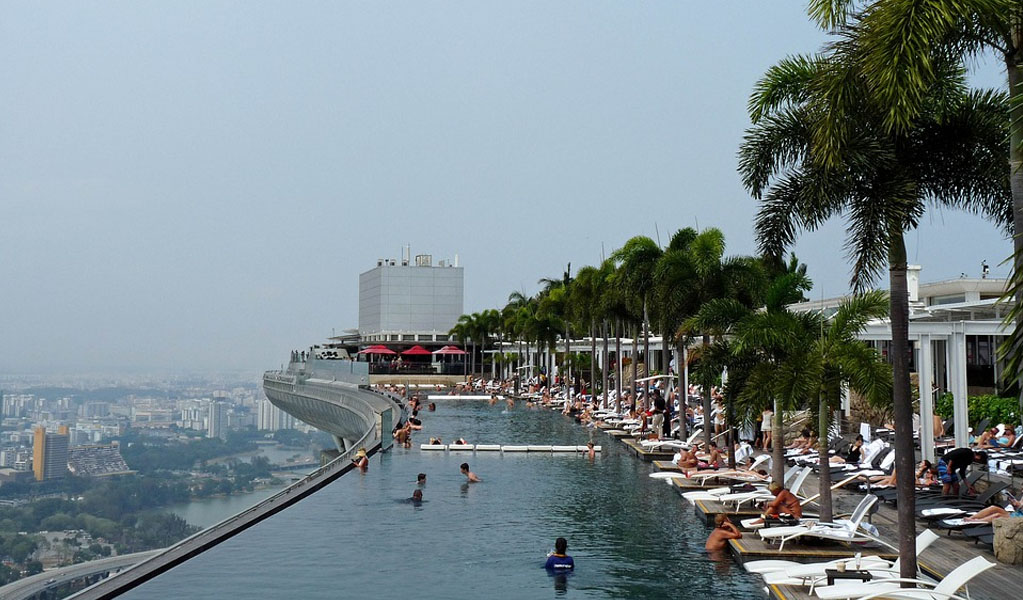 World's longest swimming pool belongs to the Sky Park. It is 191 meters above the ground and 478ft disappearing edge. 1424 cubic meters of water and approximately 422'000 pounds of stainless steel have made these pool majestic. Hundreds of trees and plants of exotic species are grown to make it "lush green". The Sky on 57 by Justin Quek is a rooftop restaurant KU DE' TA is a thrilling night club plus here you can view Singapore Skyline.
Just imagine your meal after swimming at their infinity edge swimming pools…Ahh! taking spirits into some higher levels.
Shopping: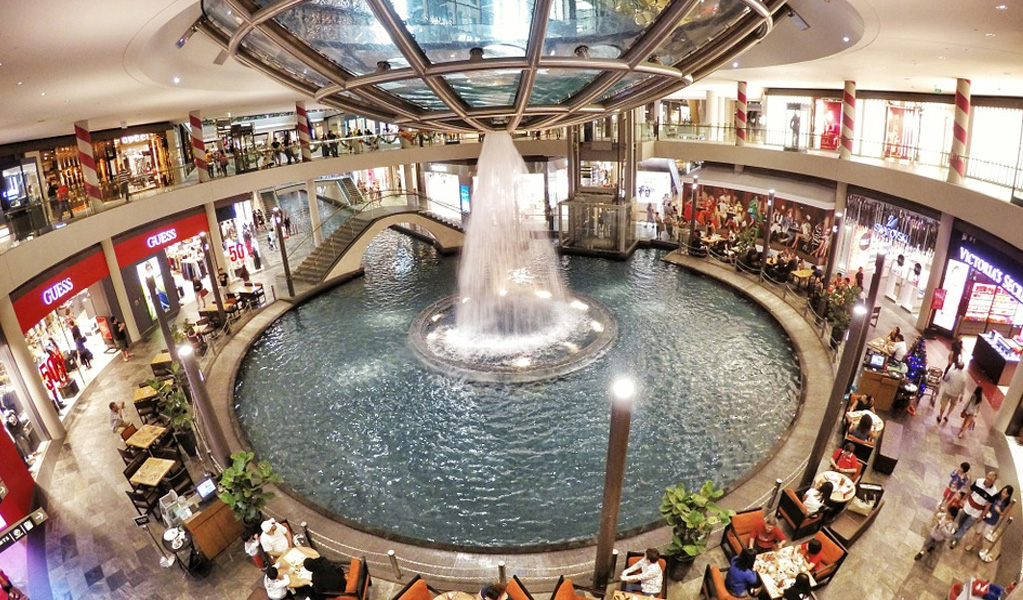 World's renowned luxury boutiques such as Chanel, Prada, Ralph Lauren and Cartier are here along with some F&B outlets.
300 stores are spaced for other shopping attractions. Emporio Armani, Gucci, Vertu, Red Valentino, Dior, Herme's, Saint Laurent Paris and Salvatore Ferragamo are like Jewels of the Crown in the shopping arena.