It is quite normal nowadays that we see a cleaning system in place with every Gymnastics facility. However, it is necessary that this cleaning system be documented and monitored appropriately.
Doing so will ascertain that cleaning is done efficiently and that nothing gets missed in this connection. No doubt, a lot of clubs already have very detailed procedures in place.
We, therefore, now find it going to be the norm moving forward in this field.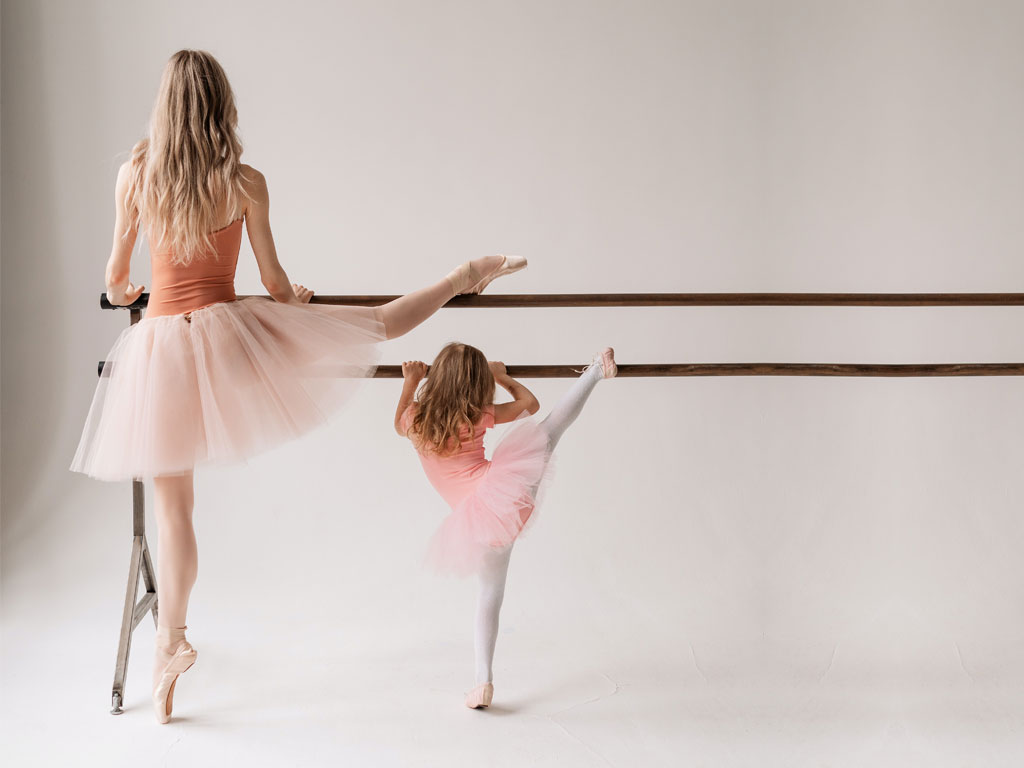 Some General Features of a Good Cleaning Procedure
It will be far better if each apparatus family undergoes cleaning schedules including the frequency, method, and detailed cleaning procedure.
This may get much easier if clubs use cleaning logs, cleaning checklists by apparatus or area, and detailed SOPs for each family of equipment. Moreover, it always proves worthwhile if space is set aside to safely store and manage the cleaning supplies, products, and equipment.
Keeping its importance in view, we have worked out the top ten general cleaning practices for a gymnastic club.
Top Ten Recommended Cleaning Practices for a Gymnastic Club
You must use checklists to verify all steps have been followed.
Cleaning must be verified by using cleaning logs as records.
You must wear all recommended safety equipment (PPE) and follow all SOPs.
It proves convenient in the end to clean towards the exit.
You must focus more on high traffic areas or the places which are touched often more frequently.
A general approach should be to clean each article of equipment from the top down to the bottom and from cleanest to dirtiest.
Better start cleaning in one corner of the item and move around, ensuring you clean thoroughly.
Remember never to shake cleaning clothes or mops to avoid spreading droplets of dust and dirt.
You should wipe or mop in a circular motion in order to collect maximum dust and dirt.
Microfiber cloths and mops have been found to work well to capture more and more dirt. Better use them and keep changing them as often as needed.
The Importance of Cleaning Beams and Bars
Different sorts of gymnastic bars are there, being used by too many gymnasts every day. So much frequent use causes them worst wear and tear. These bars, therefore, need to be cleaned regularly so that they may keep being used for long.
Generally speaking, a vast amount of chalk dust is deposited at different bars in a gym. Hence, it will usually take a little longer to clean the gymnastics bars efficiently and properly. Here, we are going to discuss how to clean different kinds of bars: uneven bars, parallel bars, high bars, etc.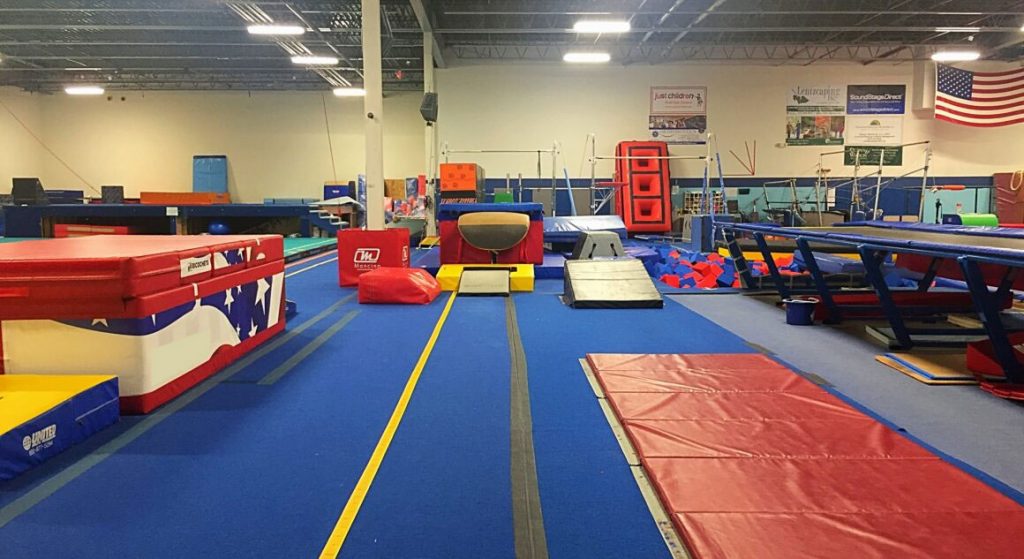 How to Clean Gymnastics Bars at home
Cleaning your gymnastic bars should never be a nuisance for you to undertake. Only a systematic approach will do the trick and it will become a lot more convenient for you to keep on using these bars for enough time to come.
High bar rails are stainless steel and can be cleaned smoothly. During cleaning, you should never loosen high bar tension. Uneven bar rails are actually a veneer over a fiberglass core. However, in the case of really old bars, it may be fiber coating over fiberglass core or wood.
As for the parallel bars, they have different adjustments for achieving heights. The rail could fall unexpectedly if the cleaner turns the wrong handle carelessly. Moreover, if the adjusting tube slides into the upright, it will cause a pinch point in an old style parallel bar. Be careful while dealing with this bar and do ask for help if you are not sure about how to handle it.
How do you disinfect gymnastics equipment?
Let's move on to our basic cleaning procedure for various gymnastics bars.
It is very much necessary to tidy up the area to make it hazard-free.
Use a damp cloth to wipe rails with a patent disinfectant or some other equal product.
Then you should sweep or vacuum chalk from the mat and floor.
Next, use some high quality disinfectant to wipe down the apparatus and tie down system.
With the help of a sprayer or some microfiber mop, apply a quality chalk remover or some similar other product to all matting.
While cleaning the uneven bars, you must note if there are any problems or any missing parts and immediately report all such issues.
Then you should remove the chalk remover or whatever other product you have used with the help of a quality disinfectant.
Before using the area again, you should let it dry itself.
Fill in the cleaning log to ensure everything is done properly.
Having got your gymnastic bars cleaned up efficiently, here is the time to come to the safety procedures to maintain them for longer use. We have worked out for you the top seven safety measures you should undertake in this context.
Why Effective Safety Procedures Should Be There to Maintain Your Gymnastics Bars
Using different kinds of gymnastic bars too often and regularly is sure to develop rips on your hands. Actually, gymnastic bars cause the tearing of the hand skin. This results in a rip, very painful and usually forming a blister with blood in it. If not treated timely and properly, these rips may not let a gymnast perform for the whole season. Such is the gravity of this gruesome issue which appears quite mild outwardly. It is, therefore, strongly recommended that proper care be taken on gymnastics bars.
Also, it is worth mentioning here that gymnastics bars are costly pieces of equipment. Hence, an immense amount of care must be there for their maintenance and cleanliness. It will go a long way towards saving a huge sum of money and avoiding injuries to the gymnasts as well.
With all these facts in mind, we have highlighted seven necessary safety measures you can take to properly maintain your gymnastics bars.
Seven Safety Practices for the Care of Your Gymnastics Bars
Keep an eye on tears: Taking care of your gymnastic bars is not a matter of a single day or a week or even a month. This is rather a daily affair. You must be very much watchful all the time about any form of a tear that may damage any of your gymnastic bars. Make sure that you have checked every bar before a gymnast takes to the swing on a bar. Promptly replace the gymnastic bar you find with even mild signs of a tear or if gymnasts start finding difficulty with grips. In case you don't keep a vigilant eye and, consequently, some bar collapses while in usage, it will result in more fatal injuries.
Store your gymnastic bars carefully: Storing your gymnastic bars also requires utmost care on your part. Water elements are sure to harm them badly. So, avoid storing them in areas where they are likely to get in touch with water bodies. Moreover, you should never store them in a place where they can be easily destroyed by factors other than water. Also, when you mount, make sure that your gymnastic bar gets firmly secured to the ground before a gymnast starts using it.
Use a grip brush of high quality: Fine quality grip bushes are of great importance in keeping the gymnastic bars clean and well maintained. With a grip brush, you can easily brush off any excess chalk on the bar. Just try to brush off chalk along the bar grain gently. If you find any leather stitching, you need not brush near them. Remember to select a high quality grip brush recommended for gymnastic bars. Proper and regular use of a grip brush will increase the life of your gymnastics bars.
Carefully avoid using water: Water leads to serious rusting and, hence, can cause the worst harm to metal bars. Actually, chemicals present in water react with gymnastic bars and create a rough grip on them. Besides, water also causes leather rotting. So, avoid using water if you have gymnastics grips wrapped in leather. It is advisable to check the warranty on your gymnastic bars and follow the specific instructions regarding their maintenance. Most companies refuse to repay if you fail to follow their instructions. Moreover, be vigilant to forbid gymnasts if they have a disgusting habit of spitting on their grips. Make it clear to them that doing so not only creates a poor image for them but also damages the bar severely.
Carry your gymnastic bars in quality bags: Possibly, you have to move to another place and stay over there for a few days, but you don't want to miss your routine practice. It will be best if you dismantle your gymnastics bars and keep them in good, quality bags. You may carry them along without the fear of any contact with moisture. Obviously, these bags provide maximum storage space for all the pieces of bars. There is no fear of any premature damage to the stored bars through any wear and tear whatsoever.
Maintain proper records: Today is not the time to do bookkeeping as an accountant does. Just buy a simple file and record equipment as you purchase them. Usually, you get the lifespan of these gymnastic bars indicated by their manufacturers. You may replace them as per requirement. You must also note down whenever you replace the spare parts. Carefully inspect the mats for any tears. Make sure that they are stored where no rodents can approach. Replace them as per your record guides you or whenever necessary.
Keep things clean all the time: Keeping your gymnastics bars clean means adding another life to them. So, focus on their regular cleaning. You may use vinegar to get rid of chalk dust and clean off mats. In order to clean the parts where there are pins and spin-snap locks, you may apply a solution of graphite or a graphite pencil. Moreover, chalk from the gymnastic rails can be removed using Velcro. You must never use water because it can nullify your gymnastic bar warranty.
Another important aspect is to vacuum the gymnastic area daily to keep it free of dust and any other sharp objects. Here again, the use of water is not recommended as it creates a slippery floor, causing a lot of injuries.
Conclusion
Taking proper care of your gymnastics bars helps you avoid a number of injuries that are very common in gymnastics otherwise. No gymnast can continue with the sport if he develops rips on his hands.
Always follow strictly the instructions on methods of cleaning given by the manufacturers along with the warranty for the bars. The use of water to clean the gymnastics bars could be very harmful. It can cause rust and molds to steel bars and rot the wooden ones.
Coaches must play their role to ensure the best cleaning with a proper record. Gymnasts must never use the bars before they get cleaned appropriately.