Creativity attracts lot of people all over the globe and that is why you will find more and more cultural events happening all over the world where people from all walks of life come around the view people's creativity. If you are interested in watching some creativity people unleashing their potential then you have to attend some really good cultural events where people share the same love for music and art. You can browse through different websites where you can find information about cultural events but if you are in Australia then you can look for Sydney Festival of Summer 2012 January 7-29.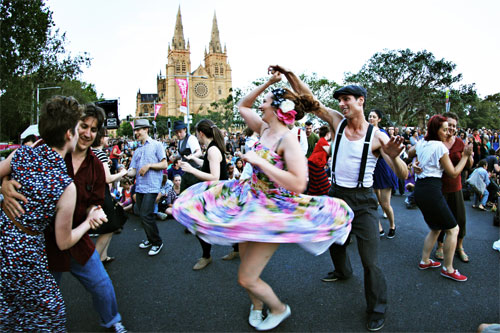 If you are looking for some happening events all over the globe then you can go for Sydney Festival of Summer where you can enjoy some music, dance, visual arts and even theater. The festival attracts millions of people from all over the globe and therefore you can make the most of the time you have. If you are really passionate about music and dance then you can enjoy some great evenings here with your friends and family members and move your body to some of the international artists.
The festival this year will bring in some international performers from different parts of the world like superstar Manu Chao who will play Latin reggae for the audiences. Apart from that Australian singer-songwriter Meagan Washington will also bring her music to the stage. There are other performances happening by The Jolly Boy and Gurrumul as well. There will be some street performances as well by Tuba Skinny, Norman J and Lewis Floyd Henry. You can also check out some cabaret performances by Meow Meow and move to the groovy beats. The festival combines some great performers from Papua New Guinea and New Zealand as well that will entertain people.