Vanuatu is an island nation consisting of over eighty islands in the South Pacific Ocean. It is a popular tourism destination thanks to unparalleled scenic beauty, a rich heritage and truly stunning beaches and marine life. It might be tempting to simply lay back and relax after booking one of the many Vanuatu holiday packages available, but try to include one or all of these ten top activities on your itinerary: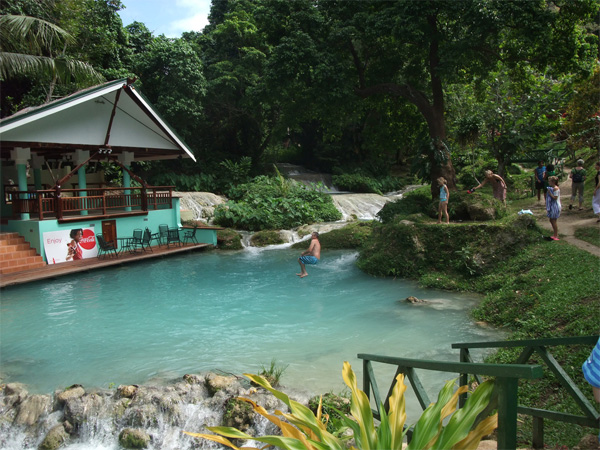 Game Fishing: While there are plenty of opportunities to try fishing right from the shoreline in Vanuatu, it can be even more exciting to head out to sea on a fishing charter and try your hand at catching fish like marlin, tuna and even swordfish.
Visit the Markets: In the capital city of Port Vila there are a handful of unique local markets that sell homemade foods, fresh produce and handmade souvenirs. Some are even open throughout the night for a fun way to fill your evenings while in Vanuatu.
View From the Sky: To truly experience the scenic beauty of Vanuatu one option is to take a small charter flight on a plane or helicopter over the islands. Seaplanes are also available for a once in a lifetime experience.
Take in the Waterfalls: Just fifteen minutes outside of Port Vila is the Mele Cascades Waterfall. Visit on your own or with a tour guide to take in this amazing destination. It is even possible to swim in pools around the falls.
Birdwatching: Thanks to the incredible wildlife diversity in Vanuatu birdwatching is a popular pastime for visitors from around the world. The best time of year to spot native species is when they try to breed between the months of September and January.
Tour a Cultural Village: Be sure to visit the fascinating Ekasup Cultural Village in Vanuatu for a chance to see how the traditional villagers live, eat and work each day. These tours can often be included in Vanuatu holiday packages.
Go Scuba Diving: There are countless things to admire underwater if you try scuba diving in Vanuatu. Along with marine life, coral reefs and caves there are also historical landmarks like sunken ships and wrecks just off the coast of the islands.
Spot a Dolphin: Consider taking a boat cruise in the early morning for a chance to spot dolphins off the coast of Havannah Harbour. Dolphins are often spotted first thing in the morning or at sunset as the cruise returns after a full day of adventure at sea.
See an Active Volcano: Visitors will certainly want to include the Yasur volcano on their trip itinerary. The volcano is located on Tanna Island and is a truly impressive destination.
Learn Local History and Culture: There are few historical museums in Vanuatu but one in the capital is a great way to better understand the history of the nation. The Vanuatu National Museum & Cultural Centre boasts fascinating exhibits and hands on displays for visitors.