Istanbul is a city that doesn't do things by halves. The city is bustling and alive with colour that excites the senses. Anyone making a trip to Turkey's capital is sure to have an amazing time with grand sites, a warm climate and friendly locals.
If visitors only had time for one historical landmark to see, it would be Topkapi Palace. Dating back all the way to the Ottoman Empire this large palace is not a place to spend half an hour in, with its spectacular geometric designs in and breath taking interiors. Some even say a whole day needs to be dedicated to the site!
It is Istanbul's Blue Mosque, which takes the cake as the city's major landmark. There is no way you can miss one of the largest mosque's in the world with its countless pillars dominating the city's landscape. A marvel in architecture, seeing this grand place of worship is a highlight in every visitor's trip.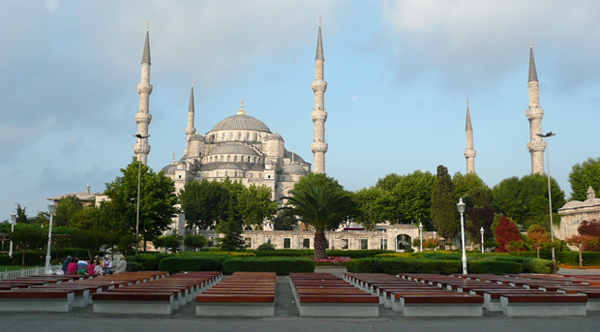 For an ultimate experience to Istanbul, make the most out of the sea! Go on a ferry ride to Princes Island, a hot activity for locals and visitors (so you know it's worth doing!). Just make sure you pick the best time to go. Because it is popular thing to do, queues can be quite long. Or try something a little more intimate by going on a Bosphorus ferry during sunset or at night. See the lights from the city reflecting onto the water with that warm breeze blowing through your hair. After that has set you up for the night, head over to Tünel or Beyoglu, where it is argued the best nightlife happens to be. With an exotic holiday apartment just a stone's throw away, you are bound to have a good night.
And last but not least no trip would be without going to Istanbul's famous Grand Bazaar. Oriental carpets and other bewildering stuffs are waiting for you to discover. Most visitors end up becoming expert hagglers by the time they have finished a trip to the Grand Bazaar, so if you are looking to grab a bargain it is best to try it out here.