When it comes to daring travels and adventures, a 4×4 or four-wheel drive (4WD) is simply phenomenal. To start, the Jeep Wrangler's offroad capabilities make it suitable for thrill-seeking trails all over the country. From the slick and slippery Rubicon Trail that begins in Georgetown, California, to the varied terrains of the Alpine Loop in Silverton, Colorado, a Jeep Wrangler trip in Hawaii would keep the exhilaration on top.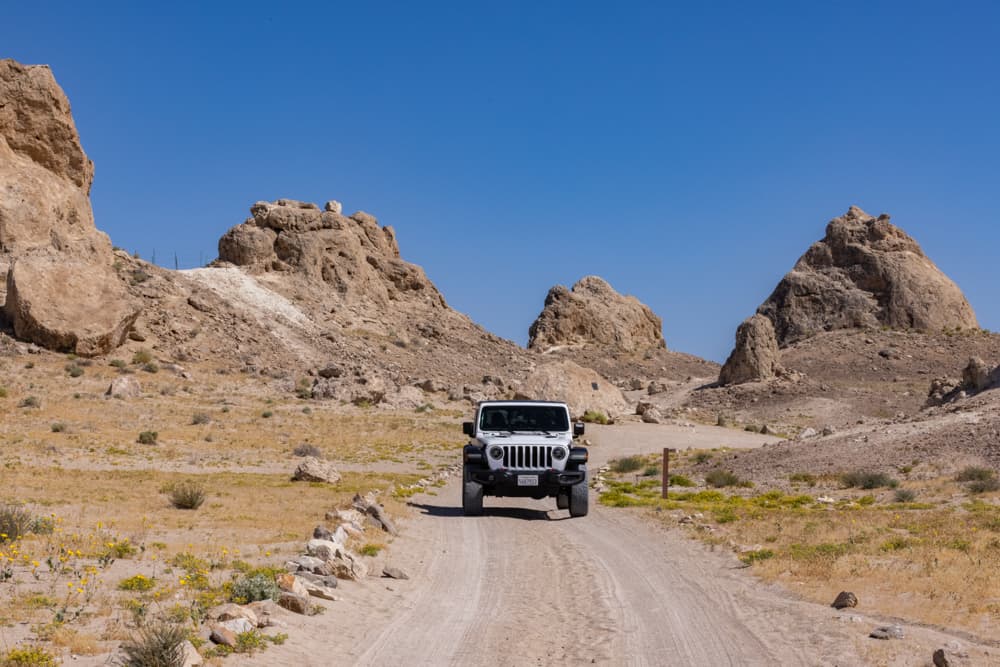 The all-terrain performance also proves that the Jeep Wrangler is the perfect choice when touring Hawaii. Its islands possess a diverse topography of rugged cliffs, volcanic trails, tropical rainforests, and long stretches of coastlines. This 4WD also enhances your journey through its spacious, comfortable, and modern interior.
So, if you're thinking about touring Hawaii in a Jeep Wrangler to maximize its natural wonders, here are some tips and destination ideas to consider.
Tips on driving a Jeep Wrangler
Driving a Jeep Wrangler is an invitation to embark on a thrilling journey. Our guide is here to provide you with invaluable insights. Ensuring that your adventure is not only safe but also incredibly enjoyable. We'll help you unlock the full potential of this iconic vehicle. Let's make the most of every moment on the road with these useful tips: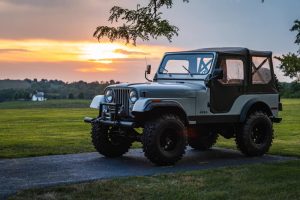 Book a Rental in Advance
As previously mentioned, the Jeep Wrangler is an excellent mode of transport for a Hawaii trip. It ensures a safe and comfortable road trip regardless of the road conditions and terrains at your destination. A vehicle of this quality is easily accessible, as renting a Jeep Wrangler in Hawaii is made convenient through online booking. Dedicated pickup locations are available at airports and rentals across the major islands of Oahu, Maui, Kauai, and the Big Island.
Booking ahead of your trip provides you with discounted and competitive rates. It also secures the availability of your chosen model. You can choose between a convertible with a hard or soft top or a sporty 2-door vs. a family-friendly 4-door vehicle.
Set a Budget for Gas and Parking
The Jeep Wrangler comes with decent fuel mileage, but remember to check the gas prices ahead of your trip to save money in Hawaii. Especially if you're going on a long, scenic drive like the legendary Road to Hana. On the other hand, there are tons of free or affordable parking spots all over Hawaii. Such as Front Street in Lahaina and Ala Moana Beach Park in Honolulu.
Still, it helps to set aside a proper budget and plan for parking. Parking meters in Oahu have been upgraded to accept a wide range of payment methods like coins, credit cards, and electronic payments like Google Pay and Apple Pay.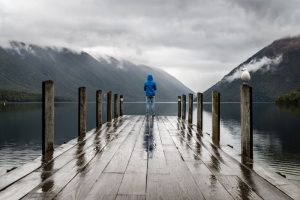 Check Weather Conditions
Hawaii's weather can be quite unpredictable. It can differ even from one part of the island to another. It's essential to check the weather forecast before starting your journey. Specifically for the specific region you plan to explore. Heavy rain can transform off-road trails into treacherous paths. So it is vital to be aware of current conditions.
Being prepared for changing weather conditions ensures your safety and helps you make the most of your adventure, regardless of the elements.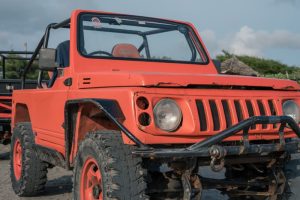 Consider Driving Top-Down
If you choose a convertible Jeep Wrangler, you can drive top-down to fully embrace Hawaii's scenery. However, you must still consider the respective pros and cons of choosing a hard-top vs. soft-top convertible.
For instance, although a hard top is more durable and insulating, especially when driving in warm weather, getting it off can be tricky and entails a two-person job. Meanwhile, a soft top is more versatile and can be stored conveniently. But due to its malleable nature, it can be easily damaged and would need replacement if you're not careful
Destinations in Hawaii: Worth Driving
When it comes to Hawaii, this paradise offers more than meets the eye. Its breathtaking beauty and diverse landscapes call out to the inner adventurer within all of us. We'll take you far from the familiar tourist hubs, inviting you to explore the authentic essence of these stunning islands, ensuring an unforgettable journey that's uniquely your own. Let's unveil the Hawaiian destinations that are truly worth the drive:
Waimea Canyon's Cliffs and Waterfalls
Hiking Waimea Canyon is one of the bucket list items for a Hawaii vacation. Mainly due to its sharp cliffs and unique greenery, which you can witness from a lookout point.
A Jeep Wrangler can also conveniently take you from Koke'e Highway to a dirt road along Halemanu Road, where the trailhead at Koke'e State Park begins. Once you're there, consider taking the 3-mile round trip at Canyon Trail to get to the top of Waipo'o Falls and experience equally stunning canyon views.
Polihale State Park's Remote Beach
If you prefer to visit remote spots, the 17-mile stretch of Polihale State Park in Kauai is your best option.
You'll have to navigate a five-mile dirt road and sandy dunes, but it's nothing your Jeep Wrangler can't handle. Plus, the effort is worth it once you reach the large sand beach and landmarks like the Na Pali cliffs.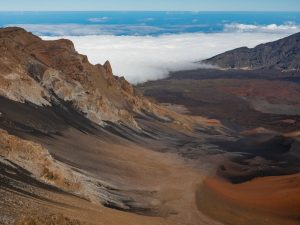 Haleakalā National Park, Maui
Driving your Jeep Wrangler to the summit of Haleakalā volcano is an experience like no other. The winding roads take you through a surreal, moon-like landscape with panoramic vistas that seem to stretch to infinity.
At sunrise or sunset, the colors that paint the sky are simply breathtaking. It makes this a moment you'll cherish forever. You will feel on top of the world while exploring these volcano peaks.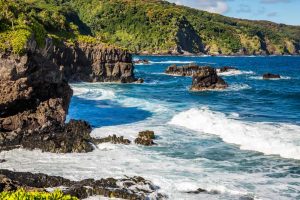 Forests and Falls along Road to Hana
As you drive along the Road to Hana's epic, winding trails, consider a more laidback stopover by exploring the Pipiwa Trail. It's a relatively short, moderate hike in Haleakala National Park. There, you can wander through a bamboo forest and bask in the mesmerizing 400-foot Waimoku Falls.
Parking slots at this location can be limited. So, make sure to schedule this trip during off-peak hours (typically anytime other than sunrise).
There are unlimited possibilities when you tour Hawaii on a Jeep Wrangler. For more guides on travel and adventures, make sure to check out the rest of the articles here at World's Ultimate.