The best paddle boarder on earth retains his little yet again. And the 32-mile marathon paddle boarding from Molokai to Oahu. Across Hawaii's Molokai Channel is an event that qualifies as world paddleboarding championship. Jamie Mitchell has won it again. And this win is his ninth race in a row. He never lost a race since 2002. Moreover, he stayed unbeaten in almost all the other events worldwide for the last nine years also. Jamie Mitchell seems to be a water bug. And it is trackable on all water reserves, where paddleboarding is possible, participating in all events.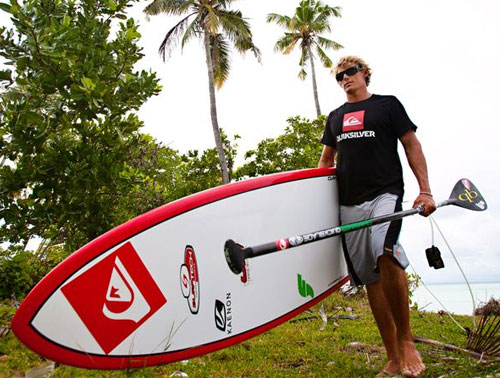 Jamie Mitchell 33, from Queensland, Australia, took off in his own crude low key style and improved his methods over the times. Initially, he sat on his board but now he stands on it with the paddle in his hand. He also kneels on it to achieve greater proficiency according to the water wave conditions. And he says it is easier to paddle board when standing. And it moves faster but is a bit tough while kneeling. He started teaching his techniques to newcomers creating a SUP (Standing Up Paddleboarding) school in his hometown for a decade now.

He is maintaining his winning lead for nine long years. And this is no joke. He does it by maneuvering. His 18-foot board very minutely as needed to ride the wave swells. These are unpredictable and fieriest at times. He exhibits complete control over his board at each win. Moreover, he is now concentrating to navigate on the windy waters while kneeling on his paddleboard. He crosses the Molokai Channel in less than five hours. He hopes to continue with his winning tempo.