The Bahrain Gulf Air Grand Prix Formula 1, 2012
Bahrain Gulf Air Grand Prix Formula 1, 2012
The Gulf Air F1 Bahrain Grand Prix 2012 (dated April 20th -22nd) was an event that was hugely successful & underlined the momentous economic advantages of having hosted this international sporting event at the Kingdom of Bahrain. This sporting event was watched by television audience as big as 515 million people or more in 187 territories from around the globe! The Bahrain Gulf Air Grand Prix 2012 demonstrates the impact as well as global appeal that F1 racing has & the significant awareness as well as profile of Bahrain.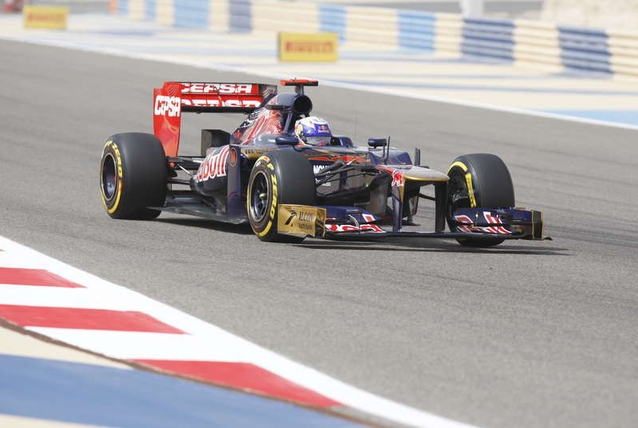 Several have quoted that the Bahrain Gulf Air Grand Prix 2012 was the finest of the 8 races in Formula One that was staged @ the iconic International Circuit in Bahrain since the year 2004. The 4th round of this FIA F1 World Cup Championship 2012 was viewed by a passionate audience of corporate guests & spectators who saw Sebastian Vettel (from Germany) drive his Red Bull-Racing Renault and win the race. The second place as well as third place in this breathtaking race was taken by the ex-world Champion & F1 returnee Kimi Raikkonen & Roman Grosjean (Kimi's team-mate), both people driving for a team called Lotus F1.
At the number four spot was Mark Webber (Vettel's team-mate from Red Bull Racing)…at number five was Nico Rosberg (a Mercedes driver & 1st-time winner of the Grand Prix in China)…at number six we had Paul di Resta (from Force-India)…at number seven, there was Fernando Alonso (Ferrari's) and at the number eighth slot was Lewis Hamilton (McLaren's).
One of the proud supporters of The Bahrain Gulf Air Grand Prix 2012 was the Bahrain Economic Development Board. They also happen to be amongst the several organizations all through Bahrain to use the F1 races as a podium for increasing awareness for advantages that a country presents to the regional as well as to international business.
Bahrain's International Circuit, which is also quite popularly known as the motor-sporting home for Middle East remains open throughout the year for business and boasts facilities like a Karting Circuit that's spanking new & happens to be amongst the top tracks around the World. Later this year (1st to 3rd November) this circuit will be hosting the World Karting Championship (CIK-FIA U18) and will be preceded by an inaugural event- FIA World Endurance Championship, which will be a series including the renowned 24 hours Le Mans race. It will also feature sports cars like Peugeot, Audi, Ferrari, Porsche, Aston Martin, Lotus, BMW & Chevrolet from the Globe's leading marques from the 27th of September to the 29th of September. The dates for Gulf Air F1 Bahrain Grand Prix 2013 @ Bahrain's International Circuit shall be announced sometime later in this year.
For complete gallery visit our Facebook fan page and don't forget to Like!
Image courtesy to: AHLAN LIVE!