The great pioneering Victorian engineers are to be congratulated for inventing the train and constructing thousands of railways across the world, creating a form of transport that is still indispensable now.
Pleasure
One of the most peaceful and relaxing ways to explore a country is from the seat of a train. Contemporary travellers who want to emulate some of the great train journeys of the past or discover the joys of steam can do so by visiting the railway station.
The variety of rail holidays on offer means that those who wish to experience the slower pace of life offered by these wonderful puffing locomotives can do so. From Wales to Switzerland, old rail networks have been reopened, often through the services of enthusiastic volunteers, and this type of holiday is becoming increasingly popular.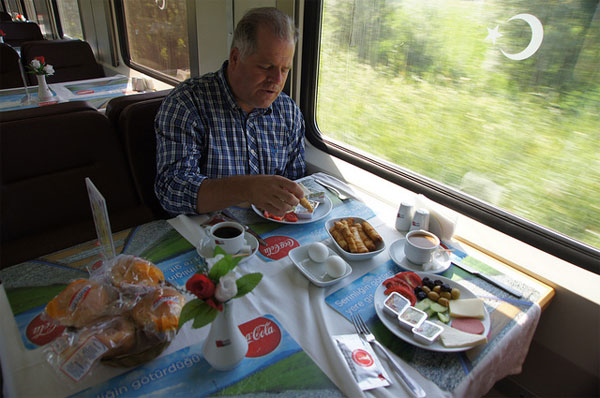 Destinations
Imagine taking a steam train journey across the Yorkshire Dales. The North Yorkshire Moors Railway travels right across some of the UK's most magnificent landscapes and will provide passengers with an opportunity to experience a mode of travel that has been popular for over 100 years.
Another popular route is the trip on the Settle to Carlisle line that takes travellers on a thrilling 72-mile steam journey. One of the major benefits of this line is the opportunity to view the world through the train window; there are few roads in this part of the country, so the experience is unique.
Poppy land
The flat East Anglian county of Norfolk is famous for its lakes (broads), wildlife and slow-paced atmosphere. The little flint brick villages look as if they are trapped in a time warp, which may be why the region is such a popular tourist destination.
The county is often called 'poppy land' due to the abundance of the scarlet flowers that decorate the flat landscape. The name is also extended to the local steam railway that offers its passengers an unparalleled view of the countryside.
The North Norfolk Railway runs between the seaside town of Sheringham, famous for its summer Morris dancing festival, and the quaint market town of Holt. This part of the UK probably has changed very little in the last few decades and the views across the North Sea are stunning.
Steam trains really can transport their passengers back to an earlier era. The combination of modern trains and narrow gauge railways is highly effective and travellers can rest assured that their holiday will be a winning combination of the very best of the old with the highest contemporary standards.
Photo by CharlesFred