Royal Vacation to Edinburgh, Scotland
Summers are just around the corner and if you are up for a sweet royal vacation then your only destination should be Edinburgh, the capital and jewel of Scotland. Although a hustling and bustling cosmopolitan city, it is still rich with history and cultural embodiments. The traveller can enjoy beautiful sceneries, magnificent architecture and fascinating historic buildings. Grab a list of the must-see places in Edinburgh from down below if you want to have an unforgettable and royal trip.
Geography of Edinburgh
•    Location: Situated on one of the northern latitudes, but enjoys a mild and temperate climate.
•    Temperature: average temperature is between 18 and 19oC during the summer months.
•    Best Time To visit: Late summer months when there is lots of rainfall and many festivals to attend. The climate is very pleasant allowing the visitor to comfortably spend most of the daylight hours roaming around and enjoying the city.
Culture of Edinburgh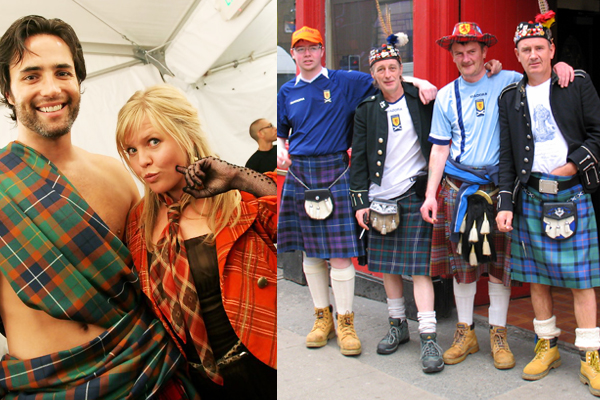 •    Having been awarded the status of World Heritage Site by UNESCO, Edinburgh and each of its places is a constant reminder of the rich Scottish and medieval culture.
Shopping and Fashion
•    Fashion scene: can be compared to the rest of UK
•    Shopping: For something chic, go to the independents shop in the Grassmarket or if you are looking for something classic, shop at Multrees Walk or George Street.  Harvey Nichols, Jenners, John Lewis, H&M, TOPMAN, Next and Burtons are some of the brands you will be able to see.
Best Places to Eat
•    Seafood: 'The Ship on the Shore', 'Ondine' and 'Sushiya'
•    Classy and Expensive Cuisine: 'Martin Wishart's', 'The Honours', 'The Kitchin' and 'Castle Terrace.'
•    Fun Food: 'La Favorita' and 'Wedgwood'
•    Asian Food: 'Dusit' and 'Kweilin'
Accommodation Choices
•    Borthwick Castle Hotel: Borthwick Castle Hotel dates back to 1430. The architecture that can be seen in this hotel is some of the most historic forms of construction.
•    The Knight Residence: They offer independent apartments which can be a nice change from the typical hotel rooms; they allow the comfort of a home far away from home.
Places to Visit
•    Edinburgh Castle: Undoubtedly, the Edinburgh Castle takes the top spot. Picturesquely set on the ancient extinct volcanic rock, this breath-taking medieval castle dominates the skyline and is visible from many miles. Another feature that makes it noticeable is the one o'clock gun fired from one of its ramparts so that travellers and citizens can check their clock.
•    Royal Botanic Garden: Take a trip to the world renowned botanical garden that is set on a stretch of 70 acres; the gorgeous landscaping on this massive land is not so easily forgotten.
•    Royal Yacht Britannia: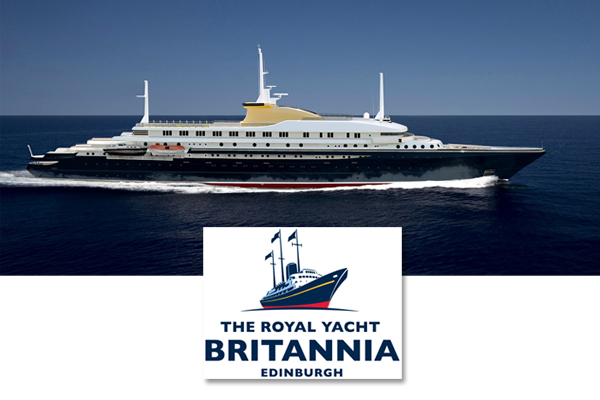 Don't miss out on a visit to the Royal Yacht where you get first-hand knowledge and insight of what it was like on board this majestic yacht.
•    National Museum of Scotland: if you have come all the way to Scotland then there is no fun in leaving without gaining some insight into the history and culture through one of the most judiciously and inventively created museums of Scotland.
Things to Do
•    Gilmerton Cove: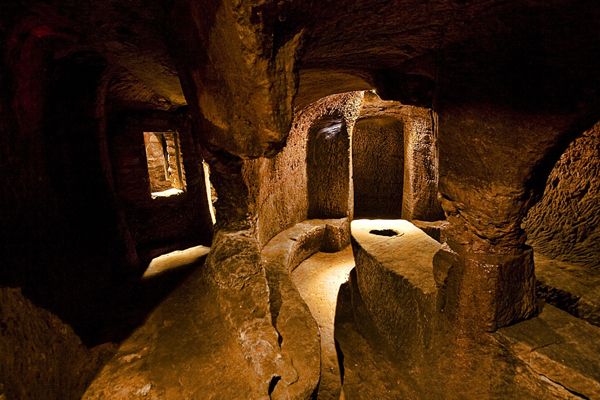 Experience the mysterious past of Scotland in the Gilmerton Cove which lies hidden beneath the streets of South Edinburgh.
•    Palace of Holyroodhouse: What can be more royal than taking a stroll within the official residence of the Queen and the Royal Family?
•    Festivals: From August to September you are likely to catch festivals like Edinburgh Festival Fringe and Free Fringe, Edinburgh Art Festival and Edinburgh Mela festival.
•    Volcano climbing: Edinburgh is the only place which will offer you to climb an extinct volcano and make a picnic out of it, so don't miss out on that and finish it off with a visit to Our Dynamic Earth museum.