There are hundreds of websites that allow you to download vector graphics or templates. I intend to bring something for you with more knowledgeable and much useful. So you can enjoy the luxury of both, knowing how it's made and also downloading it, to move further from where I am today.
This will help you learn several elements that require consideration, before designing a Women's V-neck T-Shirt, or any other garment elements. This tutorial is not only for those who are professional designers, teachers or students but also to a common person who is just a customer or a fashion geek. To know how actually a v neck t shirt is made.
How to Create a Woman's V Neck T Shirt
In this tutorial you will learn about fabric, silhouette, trims, imposing actual fabric texture, and finishing a product. However, there will be still many things left to tell, that I will keep on discussing in next articles one by one. I would love to answer any of your questions, you would like to ask, and for that, you can use the comment box below. You can also leave requests what would you like to see next!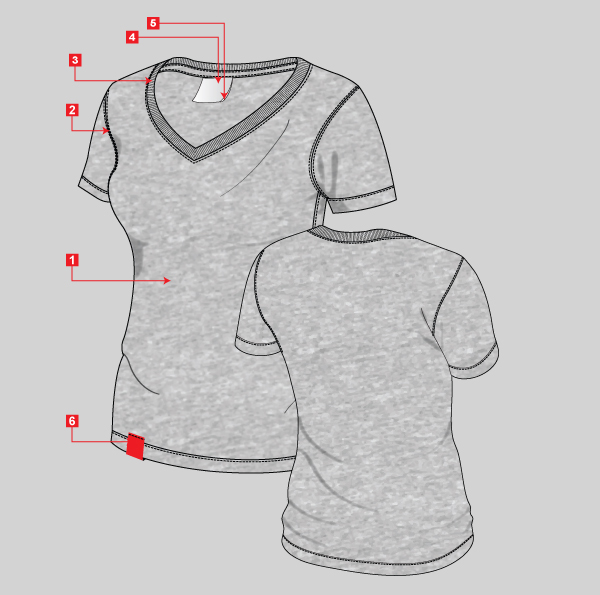 This Include:
Fabric
Double-needle stitch
Neckline & Neck Rib
Main & Size label
Wash & Care label
Hem label
Important lines and place points on the human anatomy. To know before you design
Place the graphics on the marked spots
Let's see the final look!
Trims & Labels
4.  Main & Size label
5.  Wash & Care label
6. Hem label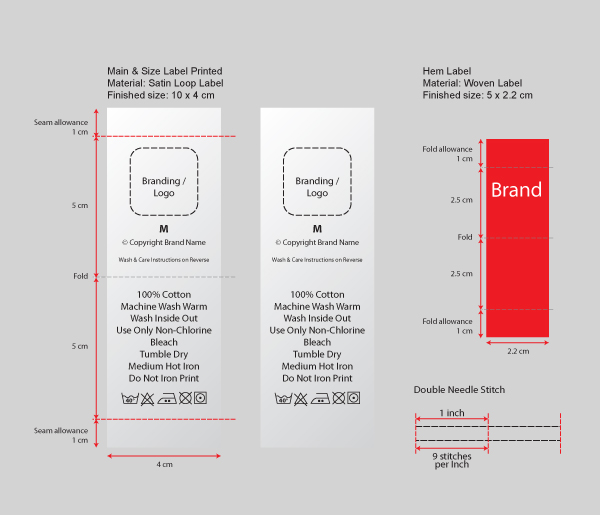 If this was helpful, follow me on Facebook / Twitter to be updated for next posts!
Download Instructions:
To Download V neck T shirt Vector Graphic, Click here
Enclosed format: .ai
Skills:
Fashion Design, Fashion Merchandise, Illustration, and Understanding of Human Anatomy
Software:
Adobe Illustrator CS5, Adobe Photoshop CS5