The highest peaks on earth are situated in Nepal and Pakistan, but India's Khardung La motorcycle pass. It's situated in the Ladakh Range north of Leh. This offers the same types of dramatic vistas to travelers. If you're into motorcycle journeys that push the envelope, you may want to consider a journey to Khardung La. Traversing this stunning mountain range on your motorbike will leave you with fond memories that last a lifetime. If you prefer mountain biking to motorized biking, Khardung La will also be a perfect destination.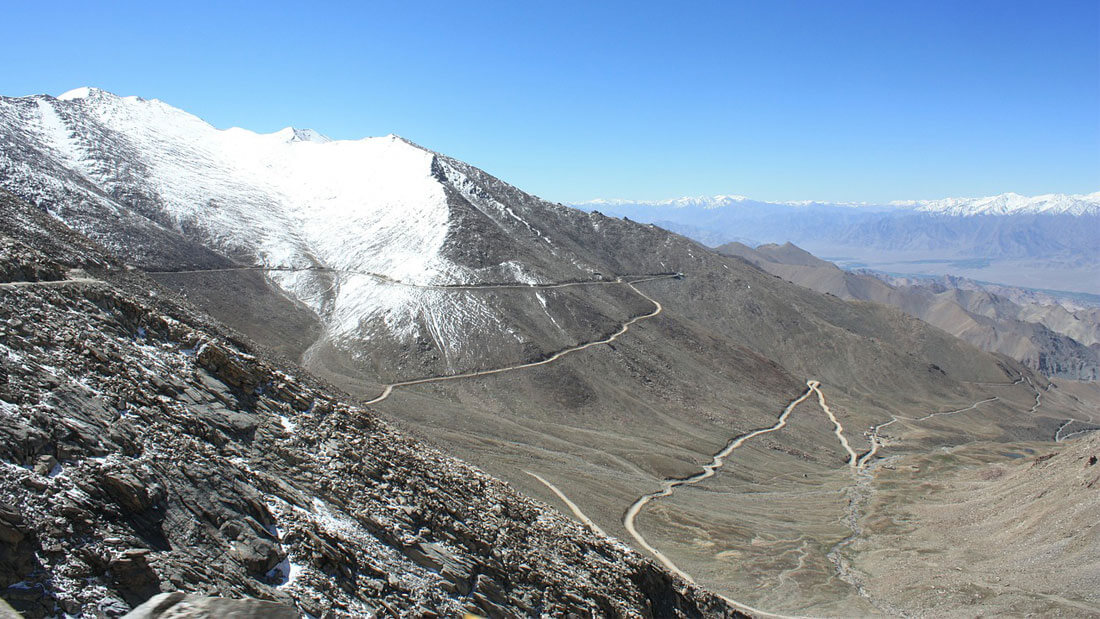 When to visit Khardung La
Motorcyclists who've visited Khardung La on their motorbikes recommend visiting the motorcycle pass between the middle of June and September. In summer, temperatures range between fifteen and thirty degrees Celsius. In the winter months, the temps may drop as low as twenty-five below zero. Go when the weather is good so you can enjoy the sun's rays as you drink in the splendid views.
What's the most popular way to get there?
One route that motorcyclists love begins in Manali and ends in Leh. Along the way, you may make pit stops in Manali, Jispa, Sarchu, Tso Kar, Leh, Khardung La, the Nubra Valley and plenty of other exciting and vibrant places. A full journey from Manali to Leh will be an epic 1200 km journey which takes a week to ten days to complete. If you want a shorter trip, start closer to Khardung La or travel right to Khardung La and rent a bike.
You'll need a high-quality motorbike to enjoy your trip to the fullest. If you need to buy a new motorbike or a pre-owned motorcycle, shop around for a model that offers durability, enough power to perform at higher altitudes, supreme comfort and an appealing price tag. Whichever bike you choose, you should bring tools along and have enough mechanical knowledge to make simpler repairs. A motorbike that is good on gas will help you to save money on the cost of your holiday.
Why is Khardung La so beloved?
It's all about adrenaline, because this place is the highest motorcycle pass on earth. Make an adventure of it by camping along the shores of high-altitude waterways, crossing through arid deserts and then scaling the lofty pass to enjoy a spectacular view of a gorgeous mountain range. Every twist and turn along the way will fill with enjoyable and unforgettable surprises.
When you travel, you may want to record video on a GoPro or another portable travel video camera, because you're going to see some amazing sights. If you blog or vlog, this motorcycle trip will be something brilliant to show your friends, fans and followers. If you prefer to keep your adventures quiet, you'll love the sense of serenity that you experience after you traverse this mountain pass and then stop to survey the world below.
So, why not plan a motorcycle journey to Khardung La today?