Beyond a doubt, house is a place of peace, safety and affection and, hence, it must always be kept neat and clean to be presentable all the time. But, at the same time, it is not very easy to keep it so, for it requires a lot of attention and strenuous efforts on your part. Keeping the house tidy refreshes you and boosts up your morale by imparting a fair amount of confidence into you. Unannounced guests never cause you any worry or embarrassment whatsoever because your neat house always keeps you mentally relaxed.
A lot of people want to keep their house up to the mark but do not know how to do so in a proper and organized way. They get a bit confused about how to take a start and what the order should be there for so many tasks at a time. For example, they are not sure about after how much time they should get their furniture polished again. They may get a guide line in this regard from a good site like Furniture Plus Online. We have tried to solve this issue for you by dividing the tasks into two categories: those which need immediate or daily attention and the others which require periodical treatment by some expert hands to give your house a gleaming look yet again. But, here we are dealing with the first one at the moment. Anyways, check out the following simple tips to make your house look spotless.
Kitchen Must Be On The Top Priority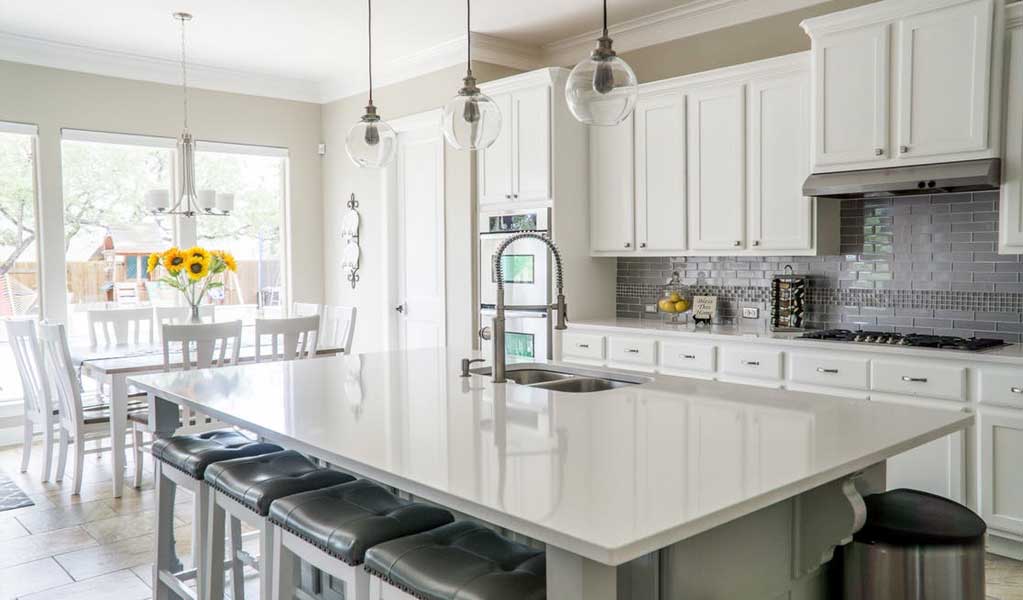 You must always be most vigilant about your kitchen. It must be cleaned everyday in true letter and spirits, for it would soon be converted into a breeding site for bacteria, otherwise. Do wash all the crockery used at different times and keep cleaning the worktops after food preparation to ensure each and everything is safe and hygienic to be reused trustfully. Never be lethargic in this context, but try to finish all this just after dinner with full vigour because once you get seated on the chair after taking your meal, you will be less likely to want to get it done.
Next Come The Bathrooms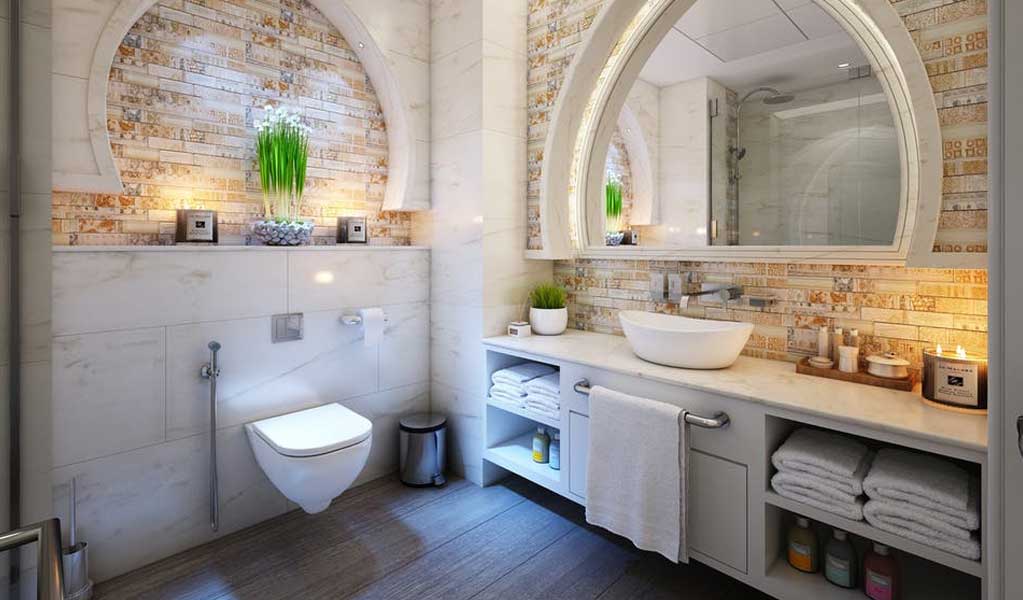 Bathrooms are equally important to be cleaned daily because their untidiness will definitely lead to severe sickness all around. This task may get most challenging at times due to the presence of excess moisture mold and general grime. Daily treatment with the fine quality detergents  at the top most level along with their general cleaning at regular intervals will keep the bathrooms spotless all the time, making you feel proud of them.
Never Delay The Laundry Work
Never get your dirty clothes piled up because it always proves very disgusting and hectic to wash so many articles of clothes after a full week. Moreover, daily-based laundry work not only provides you clean clothing every day but also saves you from the rubbish of ironing and packing too many garments at a time. Again, it will also keep everything well organized and you will not have to rush around finding something to wear each day.
Declutter
Household objects placed in the storage areas often have to be drawn out purposefully, but they remain accumulated at different places around the house after having been used. Now this is the time to clear out all of them to make the house look tidy and clean. It will also make your main furniture items more prominent and your house will give a rather capacious look overall.
Avoid Making Every Room a Dining Place
Even the most careful people can meet accidents when it comes to eating and we find spillages here and there, discoloring the whole house altogether. Kids, in particular, are the biggest culprits in this regard. So always try your best to avoid eating at places not meant for this purpose. In this way, the bed rooms and the living areas will keep away from any unnecessary mishap and the whole house will look all appealing throughout.
To give it a good conclusion, it will be absolutely right to say that cleanliness on the daily basis makes your house an ever fresh look.