Google Glass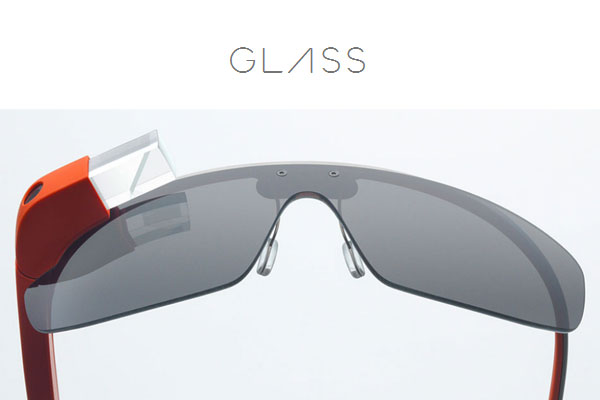 Google Glass is almost here. The R&D project was aimed at making an "augmented reality head-mounted display".  Earlier, people had dismissed it as a distinctive example of insanely ambitious project and leading-edge uselessness. But these glasses look very much like becoming a reality.  And make no mistakes here. Google Glass is not just a rumor, it is real.  Google has released a video showing what all you can do with the Glass.
For all those who are bold and creative, they can buy Google Glass via Google or Twitter. You need to submit your ideas by February 27and if selected,  you will get an invitation to become a Glass Explorer. It will all depend on the final number of winners of really creative ideas. Reportedly, you can connect Google Glass to both the iPhone and Android phones via Bluetooth. You can pull the data from the wifi making use of the 3G/4G feeds from the phone. You won't find any cellular radio on the glass. Getting used to the apparatus was very easy.
However, one big obstacle for Google with Glass is privacy. It has got to convince people and get them used to the idea of wearing something alien and unfashionable as the Google Glass. Moreover, people might feel comfortable if they feel someone wearing these glasses can videotape them. Well, product director of Google, Steve Lee, discusses the advantage of the Glass giving examples of a parent being able to record the soccer match of his child while watching everything in real time. A camcorder viewfinder might not cover everything in the match.
Google Glass is not going to be here until 2014 and it is supposedly not going to have a huge effect on Google's stock this year. However, the buzz around it has already started. With the possible features and what all you can do with this Glass, well, the sky seems to be the limit here. Glass V2 is expected to be widely popular, because of its desirable features such as corrective lenses, binocular heads up display, color blindness correction, hearing aid app, and there is an app to help those with macular eye disease. It lets the users to take record video and take pictures without using their hands. One can check for walking directions, send images to friends online and even view language translations.
Are you still wondering who would probably use Google Glass? Well, here are some good examples to get your going.
A professor can click pictures of all the students in his class, profile them and link all to his grading sheet. The company CEO can scan around the room and see which of those people sitting in the room have invested in his companies. You can check their LinkedIn profiles before starting the meeting. The surgeon can shoot a video of a difficult aorta surgery and post the results for other students, after annotating it with graphics and sounds. These are just a couple of good uses of the Glass. Google may bring the price down to around $500 or so.