A valued jewel in the Canary Islands crown, Fuerteventura is a summery haze of beautiful beaches and brilliant weather. What you may not know is just how fun packed and sought after it is by ardent holiday makers. Whether you're a sucker for a day at the beach, a bit of a daredevil at heart or an animal lover; there's something to keep you entertained.
Keeping everyone happy
There's nothing like a good party, and the fine folk at Fuerteventura know just that. Their regular Island wide party Semana Santa is always quite the hit during carnival season. While El Cotillo's beaches erupt every July for the Fuerteventura In Music festival.
If partying isn't your thing, fear not! A world away from the party fever is the International Kite Festival on Corralejo beach. While the World's finest windsurfers and kiteboarders compete yearly during the World Windsurfing Championships just off the Jandía peninsula.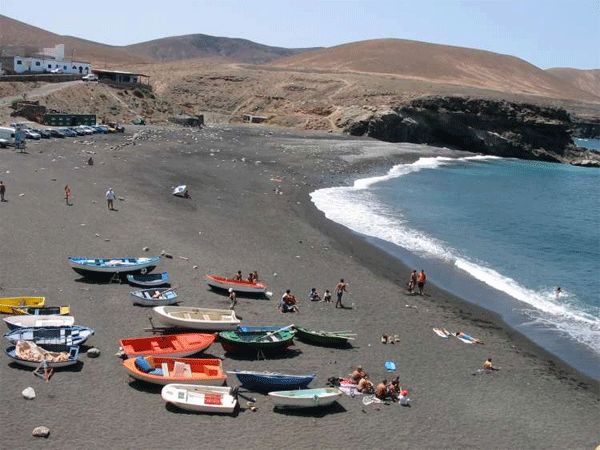 Image by Wikimedia Commons
And if you're traveling as a family, there's still plenty to enjoy. The beautiful nature reserve, Oasis Park is full of adorable creatures such as reptiles, lemurs and kangaroos and hippos. Looking for something a little quieter? Why not take a drive inland to the Parque Natural de las Dunas to see why it's considered one of Fuerteventura's most spectacular attractions.
If you're not quite ready to hit the peninsula with the windsurfer crowd, why not head to the legendary Baku Waterpark and try out the famous "Kamikaze", go unwind and soak up some sun in their relaxing whirlpool or test your swing on their 18-hole mini golf course.
Picking the right resort
The selection of activities on Fuerteventura is second only to its choice of resorts; boasting white, sandy beaches, an African sea breeze and lush volcanic landscapes. Sitting comfortably on the northern edge is La Pared, with its combination of golden and black sand beaches. To the north-east is the quaint little fishing village, Corralejo, which has quickly become one of Fuerteventura's most popular resorts.
While El Cotillo's wealth of coves and lagoons, historical hotspot La Oliva is perfect for day trips. Those looking for something a little more-lively can head to the eastern city of Puerto del Rosario, Fuerteventura's action packed capital, or a little further south rests Costa Caleta, the area's busiest resort.