After the last recession, traditional lenders introduced more difficult terms which made it harder for borrowers, especially businesses, to access funds. This was after the banking sector had to deal with massive defaults from businesses and private individuals. They also need to look at alternative forms of financing. As a result of the stringent terms and conditions, FinTech companies jumped in to save small and medium-sized businesses (SMBs) seeking funds to grow their businesses.
However, this situation revealed the difficulty in accessing funds for small businesses, especially if the business owner doesn't cede or give up equity to a venture capitalist. This doesn't leave many options. Borrowing from close friends and family or even falling back on personal credit in order to keep the business alive. This is because of a poor or non-existent credit profile which puts off alternative lenders and banks.
If not careful with such moves, you could end up mixing personal and business finances, and that can be detrimental to both you and the business in many ways.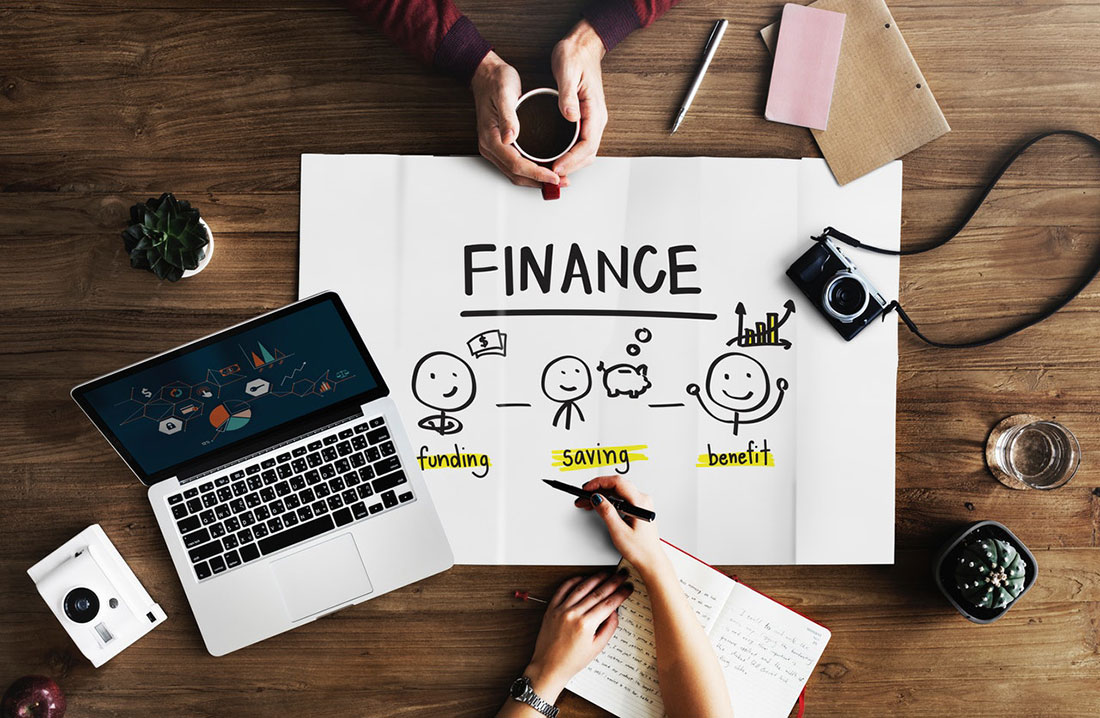 What is Alternative Lending?
For new business owners, funding or financing means knocking on every bank's door, signing a bunch of papers and walking out with the money. Unfortunately, this is never the case. It doesn't even come close to reality.
If you're a startup looking for funding, chances are you don't satisfy one or all of the following conditions:
Be in operation for at least 2 years.
Require at least $250,000.
Have a credit score above 640.
Even if you meet all these conditions, you'll still have to jump through additional hoops to satisfy the bank. This is where alternative lenders come in.
These lenders don't follow the conventional rules used to qualify a borrower. Instead, they use data science to evaluate various data points to see whether the business will be profitable in the future.
Types of Alternative Financing
The alternative marketplace offers numerous financing options with new ones joining the list every day. This means it'll be next to impossible to list them all, however, the following are the most sought after:
Crowdfunding: There are two types of crowdfunding. The first is equity crowdfunding which requires one to cede some amount of equity in order to receive funding. The other is standard crowdfunding, and it doesn't require one to give up too much.
Microloans: As the name suggests, these are small loans, often a maximum of $25,000 spread out over 5 years. These loans are suitable for businesses with small needs. Also, there are many microlenders around, so it shouldn't be too much of a hassle to find one near you.
Peer-to-peer: Due to the rise of alternative financing, numerous peer-to-peer lenders have surfaced. These lenders operate more or less like social media. Through their connections, they can fund individuals. That is multiple people contributing money to finance other individuals.
Merchant Cash Advance: This lending solution is suitable for already established businesses with cash flow problems. To solve this, a lender will buy future credit card receipts from the business in advance. The credit will act as collateral for the loan advanced to the business.
The Only Option
A Startup Genome analysis revealed up to 90 percent of startups close shop due to inadequate financing to keep the business in operation. This is the same problem SMBs face but more devastating to a startup considering it takes a few years for it to break even and become profitable.
As highlighted in the article, venture capitalists and angel investors are often the only remaining options left for SMB owners and startups. Another alternative would be a merchant cash advance, but that comes with sky-high interest rates. This is according to Lighter Capital CEO, BJ Lackland.
Even he admits his company doesn't offer cheap financing to business owners; these interest rates range from 15 percent to 20 percent.
Nevertheless, in an effort to provide a solution to the problem, the company announced they'll be adding two financial products, a Line of Credit and a term loan up to 12 months period which will allow startups and SMB owners to access a line of credit and pay for what they access.
According to Lackland, the best way of solving the financing problem is by avoiding or mitigating risk. He notes that it may not be easy with startups or young companies that don't have a strong credit profile. The risk is even more profound when it comes to Software-as-a-service (SaaS) and other tech companies.
You see, traditional lenders such as banks don't understand how these companies operate. In addition, they don't have adequate hard assets to act as collateral. Furthermore, some of these companies may be operating in a negative cash flow state.
Using Data Analytics for Loan Approvals
Traditional lenders take a retrogressive look at business data, from the past. While startups don't have historical data to base decisions on, it doesn't mean they'll never be profitable. Which is why such businesses require a progressive look, in the future.
Thanks to technology, it's now possible to analyze a ton of data through data science. This includes financial information and even profiles to provide more insight into how the business will fair in the future.
Customer contracts are one of the ways to analyze potential profitability: by scrutinizing the contract's and customer's value through statistical data, like the cost of customer acquisition, among other factors. This is how FinTech companies such as Lighter Capital leverage their tech know-how to bridge the financing gap.
Furthermore, this is an opportunity for FinTech firms to collaborate with banks by sharing each other's expertise. This is already happening. For example, Silicon Valley Bank and Lighter Capital recently announced their partnership. This will enable SMB owners and young startups to access funds and other banking services. Instead of the bank integrating the lender's platform, both entities will work in tandem to provide a full package to the benefit of startup owners.
According to Lackland, these ties offer startups a way of growing without any hitches. This means the startups can enjoy early-stage financing through FinTech companies and later on, after attaining a profitable status, they can graduate to bank financing.