Adventure is something which many people, who are in dire need of an adrenaline rush or change, often seek. They tend to look forward to the thrill, exploring the unknown and living in the moment. For some, this means impulsive trips abroad, putting in extra hours at the gym, or random excursions to fulfill that need. Aside from this, there are several ways to feed a love for adventure, and one of them includes traveling. It opens the door to participate in a wide array of activities and to do so in different destinations. You may be looking to be more adventurous and wondering where you can go to fulfill this need. The good news is you're going to find a few adventure ideas for this summer below:
Travel to a Local City
Sometimes, when you think about adventure ideas, your mind initially drifts far away from home. However, there are so many undiscovered adventures close to home that you haven't yet thought of. This could be a neighboring city that you've never been to or another state which you know nothing about. You should, therefore, do a little research and find out what adventurous things there are near you and plan a road trip. You could decide to make it a solo trip or take some friends with you to make it more fun. Some tips for road trips you may find useful include ensuring your car is in good shape, and you have spare tires, calculate your gas mileage beforehand, make sure your cellular security is on point, and that you have games and food readily available for the taking. Additionally, see what activities there are to do beforehand so you can make the most of your time as opposed to wasting time looking for things to do. For the most part, always remember that just about every town has something that you've likely never seen before, a new experience, and a different aura so you should never rule any out when exploring.
Visit Niagara Falls
One of another adventure ideas to consider is visiting Niagara Falls which is located on the border of Ontario, Canada, and New York, America. This popular destination can provide you the adventure you need and will blow you away in terms of its scenic views. The Niagara Falls are made up of three waterfalls which are the American Falls, The Bridal Veil Falls, and the Horseshoe Falls. There are numerous things you can do there including engaging in watersports such as kayaking, canoeing, and skiing.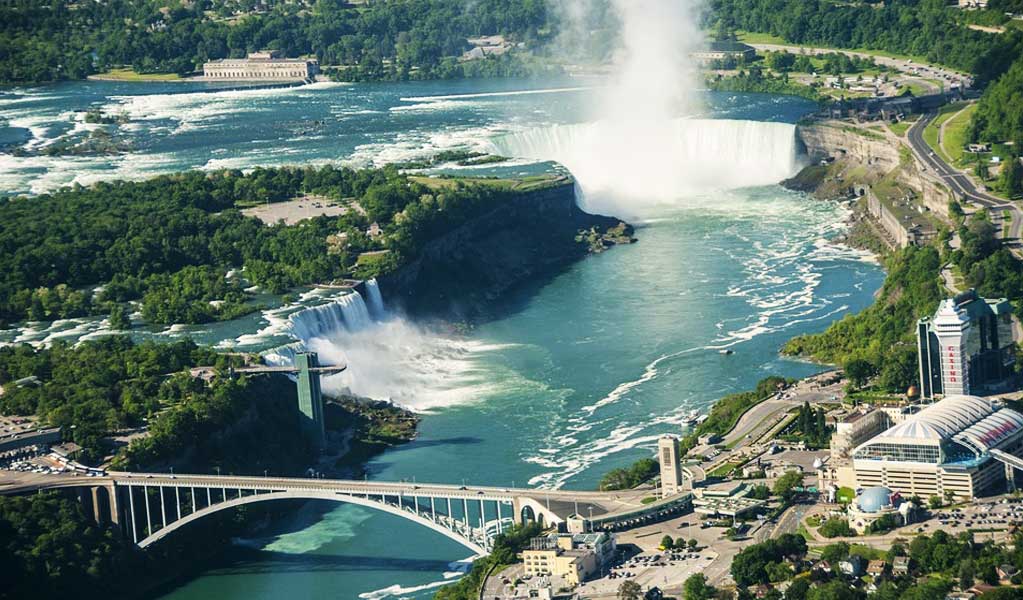 In the case that you're someone who enjoys refreshing waters and a little excitement, these activities should help meet that need, If you do decide to visit Niagara Falls this summer, remember to try and book ahead of time as it's likely to be extremely busy during that season. In terms of accommodation, you can search for hotels in Niagara Falls Canada and see if you can find one within your budget or a suitable package you can afford which ticks all the boxes. When looking for hotels, remember to check reviews thoroughly so that you get your monies worth and aren't disappointed. Overall, it's a destination that should move to the top of your travel bucket list because of the experience you stand to gain.
Climb Mount Everest
For those who have been looking for adventure ideas and also seek fitness, an idea to consider is climbing Mount Everest or try to attempt to k2 elevation. Mount Everest seeing as it's a climb of over 29,000 ft to get to the summit, you definitely have your work cut out for you in terms of adventure. If you want to get to know the culture of the Sherpas who are the mountain's native people, then consider doing a 10-day trek to base camp starting from Kathmandu, Nepal. It's an opportunity to see some of the most breathtaking views from one of the most iconic mountains in the world.
While you're at it, you're likely to enjoy the adventure in climbing thousands of feet above ground level. This is an ideal adventure that you can do alone or with those who have just as much adventure in them as you do. Don't forget to bring a good camera along to capture the many indescribable sites you're going to see.
Seeking experiences filled with adventure can make life a lot more interesting. It's an opportunity for you to delve into the unknown, explore different territories, and learn new things about people and culture. However, you have to be willing to get out of your comfort zone and try something new. By doing so, you give yourself the chance to create unforgettable memories that will last for years to come.